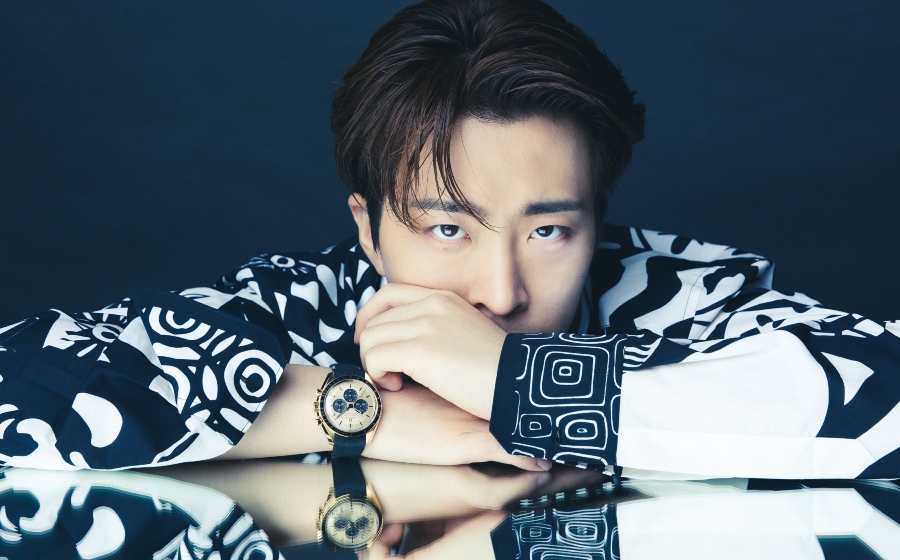 Our June/July '22 cover star YOUNGJAE shares his thoughts on GOT7's newest EP release, his experience as an actor, and more.
Hello YOUNGJAE, just a blink of an eye and we are nearing the midway mark of 2022. How has the year been for you so far?
We haven't had a break since early 2021. Now is the time to take care of the people around us and start working again.
Surely you would have set some goals for yourself at the start of the year. are you getting closer to achieving any of them so far?
Rather than getting closer to my goals, I find myself working hard to develop myself every day. I try harder because I can't be perfect.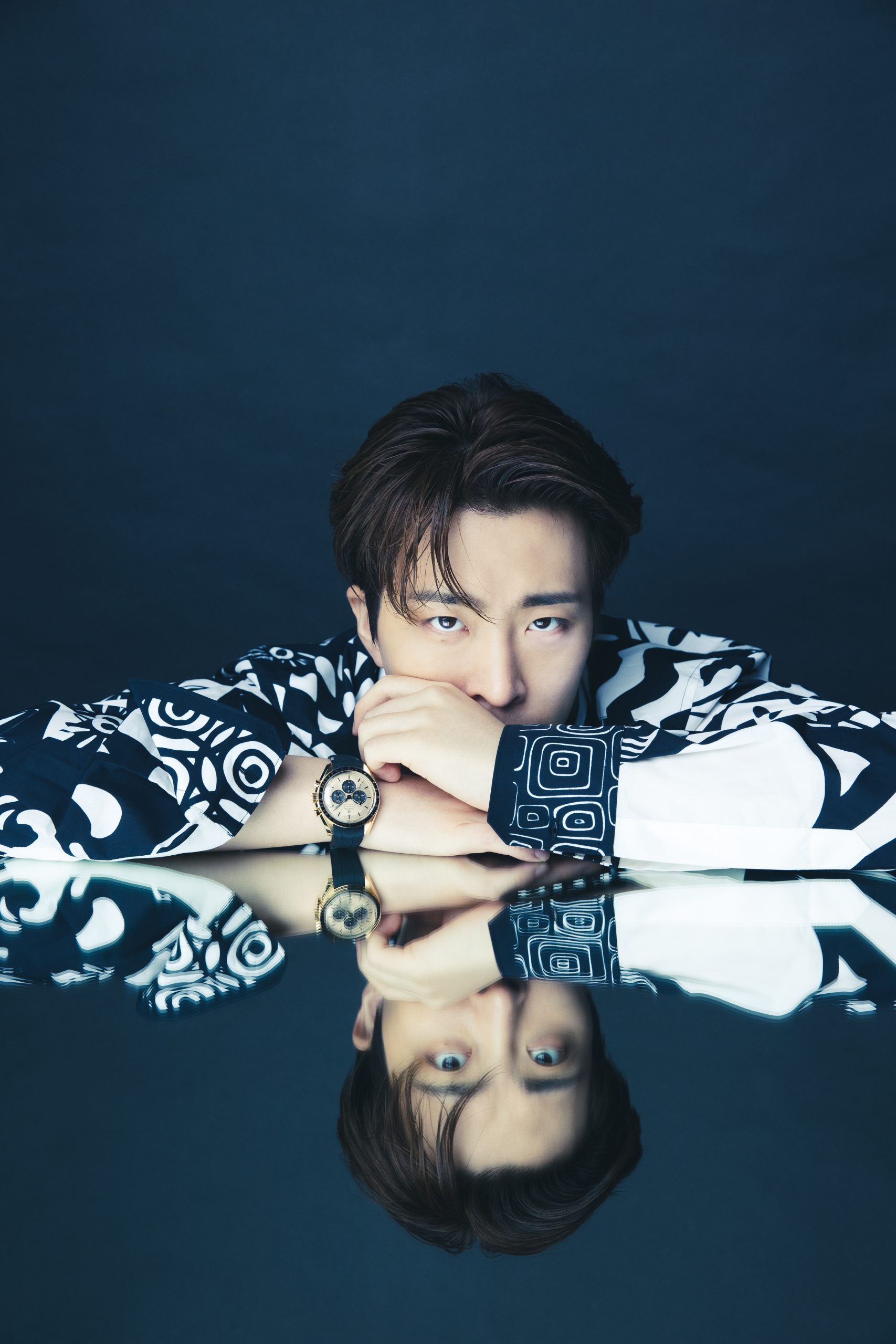 YOUNGJAE is wearing a Dolce&Gabbana Cotton shirt and an Omega Speedmaster Moonwatch Professional Co-Axial Master Chronometer Chronograph 42 MM in Sedna Gold case with leather strap.
Apart from work, how do you spend your time these days? Did you pick up any new hobbies from the pandemic lockdown that you are still pursuing?
I don't have a new hobby. I relieve my stress by playing games or eating delicious food as usual.
This month will be exciting for you as GOT7 has released their new ep on 23 May 2022. How are you feeling about this release?
Thank you so much for your love and through this new album, we were able to reaffirm GOT7's strong friendship.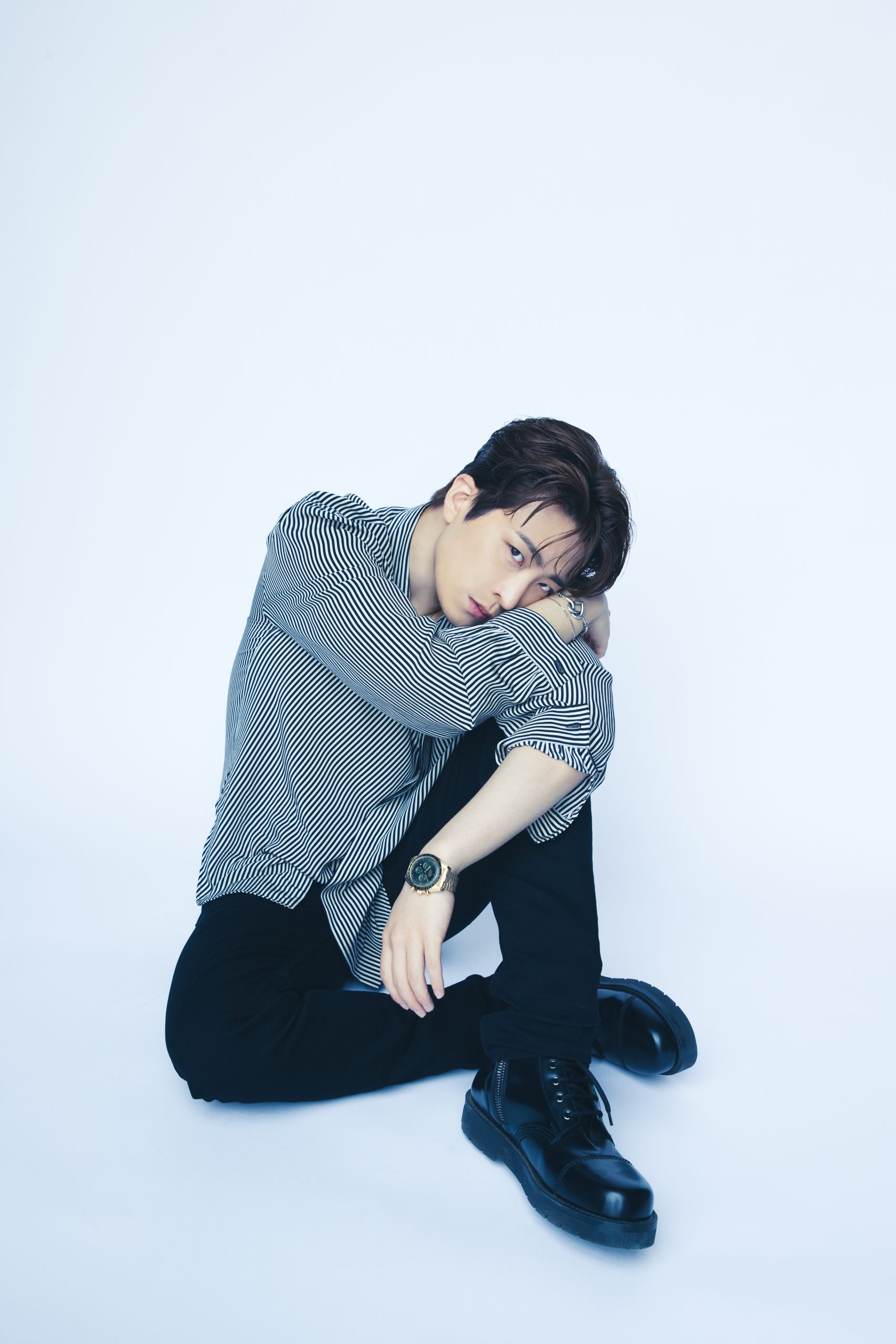 YOUNGJAE is wearing a Saint Laurent cotton shirt, jeans, metal bracelet, leather boots and an Omega Speedmaster Moonwatch Professional Co-Axial Master Chronometer Chronograph 42 MM in Moonshine gold case with matching bracelet.
How was it like working with your bandmates on a new project once again? I believe everyone found a new level of maturity coming out of the pandemic and this will translate into how you guys communicate and work with each other.
While preparing the new project, I realised that we still have fun together and that communication among the members is very important. I was very happy through out the whole process, performing and preparing for the album.
What do you think fans can expect from this ep in terms of music style and lyric writing?
With this new EP, I hope the fans can feel that this is GOT7.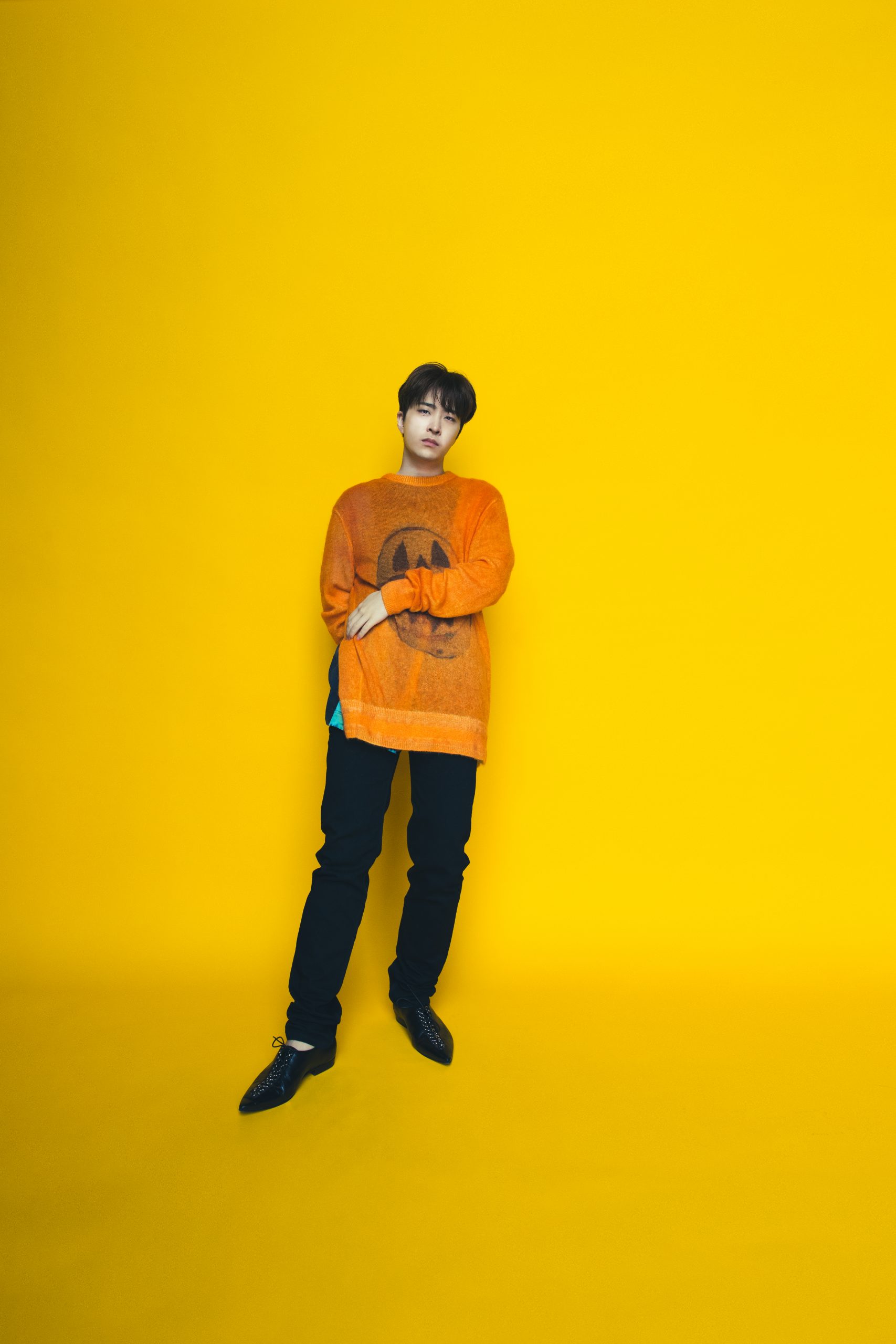 YOUNGJAE is wearing a Givenchy wool sweater, cotton t-shirt, jeans and a pair of  Saint Laurent Leather lace up shoes.
What is the direction for this ep and what do you and the rest of GOT7 hope to share with this release?
I'd say that the direction of this EP is an album that both our fans and the members can enjoy together and that GOT7 is still together.
Do you have a particular song that you feel very strongly about or have a personal connection to?
'NANANA'. It's very special because it's the title song. It's a song that shows off GOT7's unique colour (style) the best.
For the two-day fan concert titled homecoming held in Seoul on 21 and 22 may, how excited were you and your bandmates to be performing live in front of your fans once again?
I was happy. The fan concert ended successfully and that the fans were all excited. It was an opportunity for me to get to know myself once again.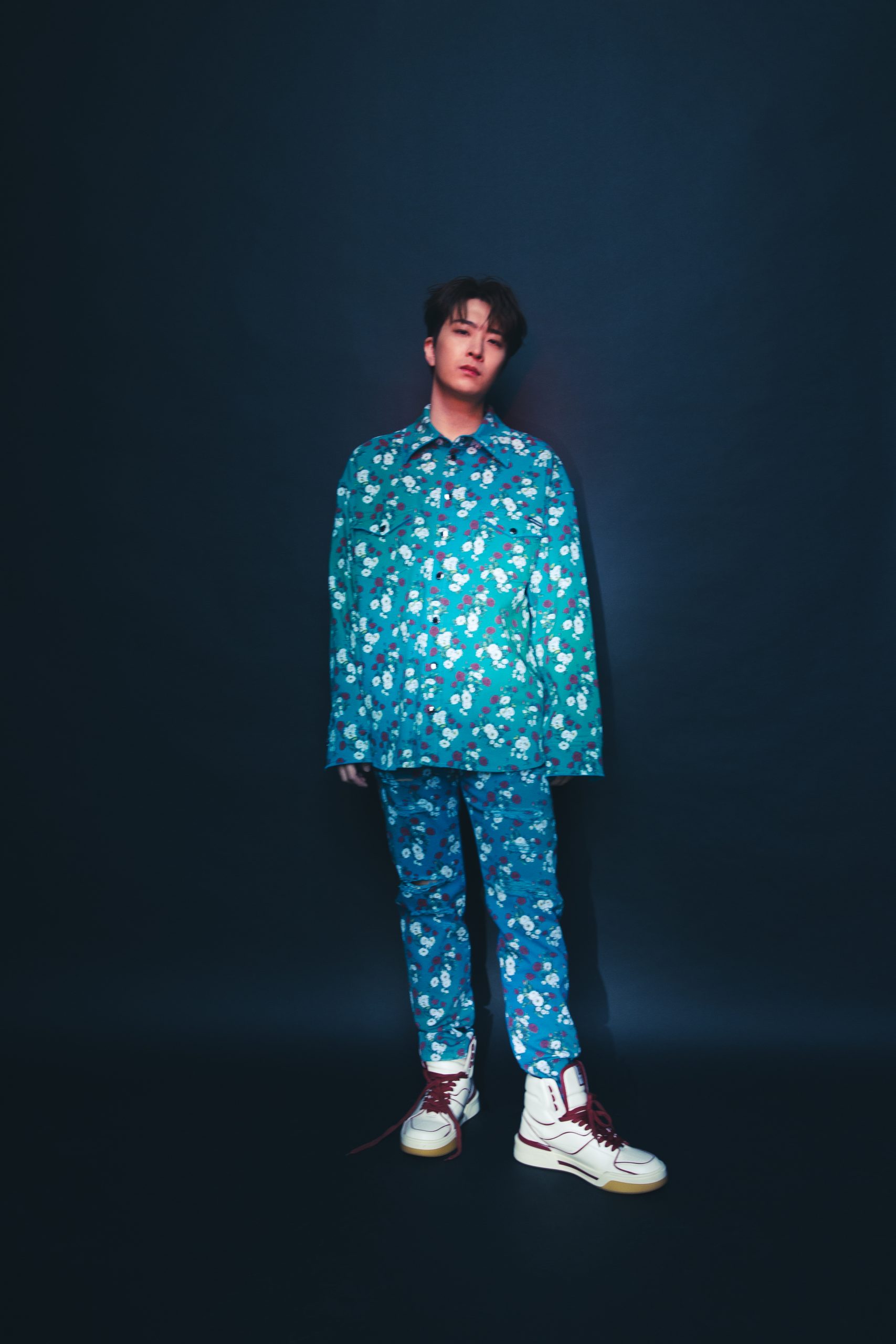 YOUNGJAE is wearing a Dolce&Gabbana Cotton twill jacket, cotton twill pants, and leather sneakers.
Earlier this year, your web drama love & wish was released. What was the experience like for you being an actor? Is this something you hope to pursue more in the future?
I've learned a lot and was fascinated in acting from the new and fun working environment. If I have more opportunities to act in the future, I'd like to try many other roles.
Do you think your experience as a singer helped when you were preparing for the drama?
I think it was helpful in some ways. I think the face expressions and natural gestures while performing on stage helped use my body comfortably.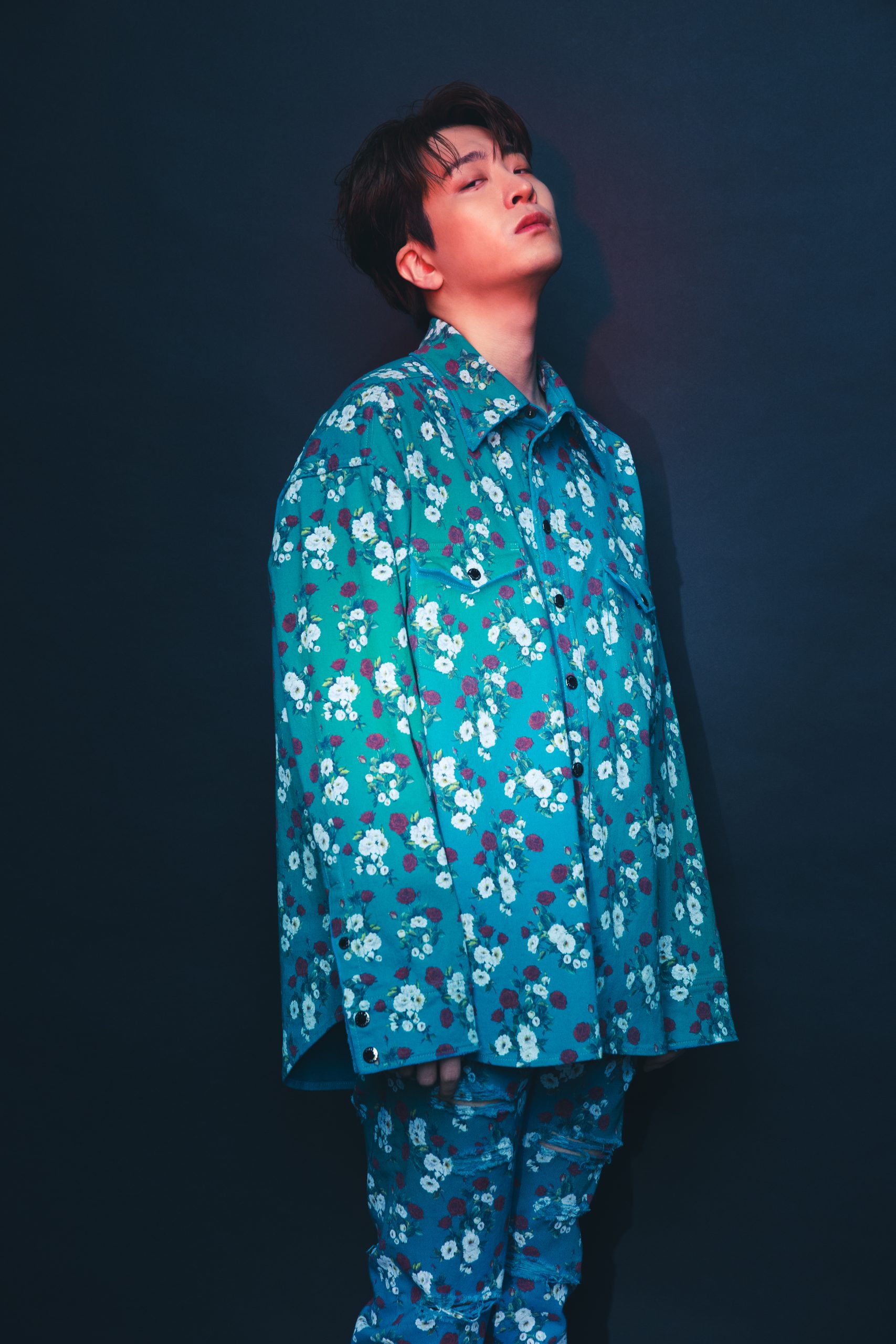 YOUNGJAE is wearing a Dolce&Gabbana Cotton twill jacket, cotton twill pants, and leather sneakers.
Were there any actors you looked up to while preparing for your role in Love & Wish?
Joaquin Phoenix is my favourite actor. Seeing that he plays various roles well makes me think that he's really an accomplished actor and respect him.
YOUNGJAE, your second solo album 'SUGAR' has been released. How do you feel?
Everything feels different and new.. I feel like I'm coming back to my daily life and taking care of myself more. I hope you like it a lot.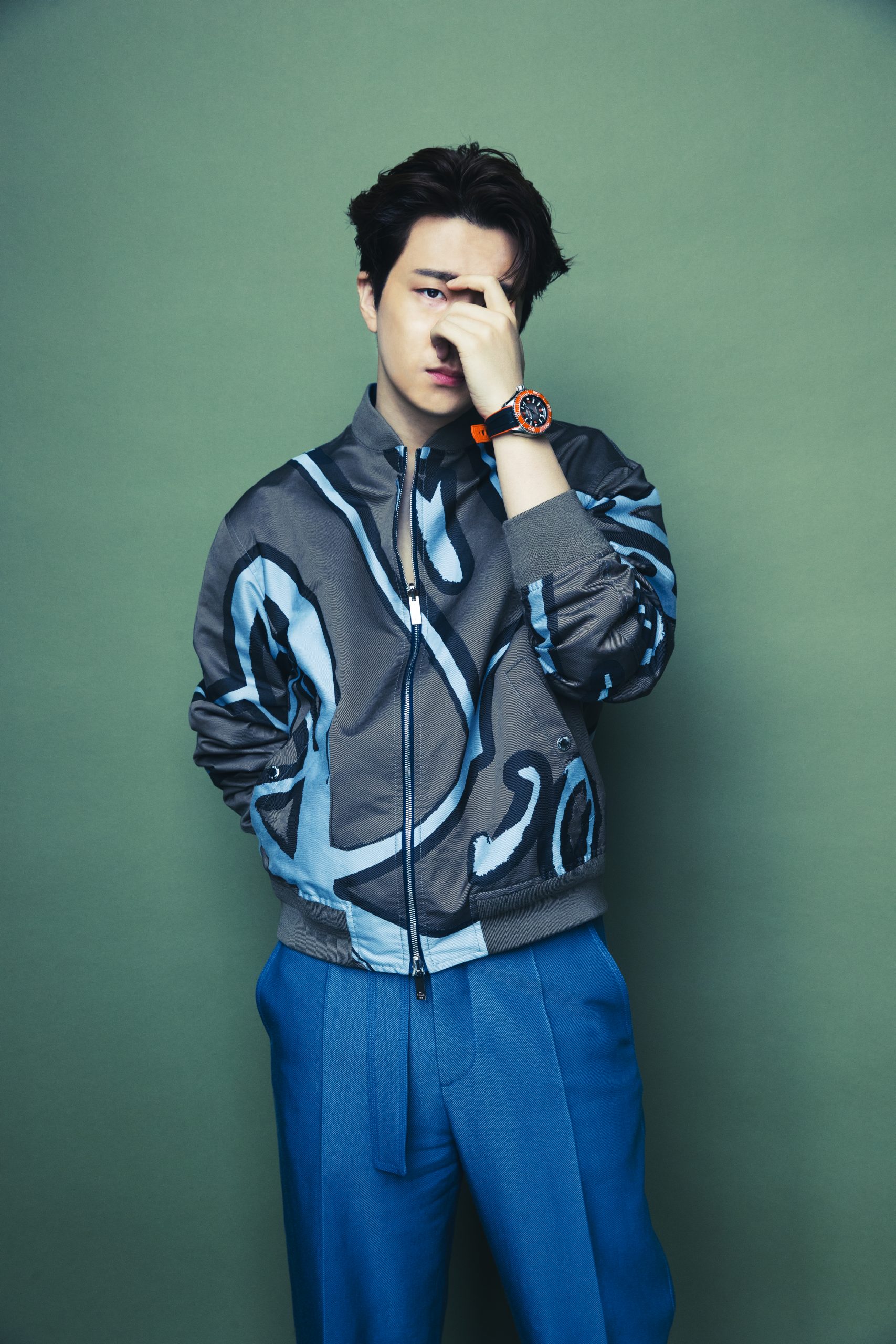 YOUNGJAE is wearing a Berluti cotton twill bomber jacket, cotton twill pants and an Omega Seamaster Planet Ocean 6000Mco-Axial Master Chronometer 45.5 MM in O-MEGASTEEL case with rubber strap.
What do you want to show the most with this album?
Musically and visually, all new sides! I hope this album will satisfy many people's eyes and ears.
What would you say to the fans who have been waiting for your new album? 
Thank you for waiting for my new album. They're great songs so I hope you listen carefully to all the songs in the album as well as the title track. I did my best because I didn't want to disappoint you; please show a lot of love. I'll work harder to become a better YOUNGJAE!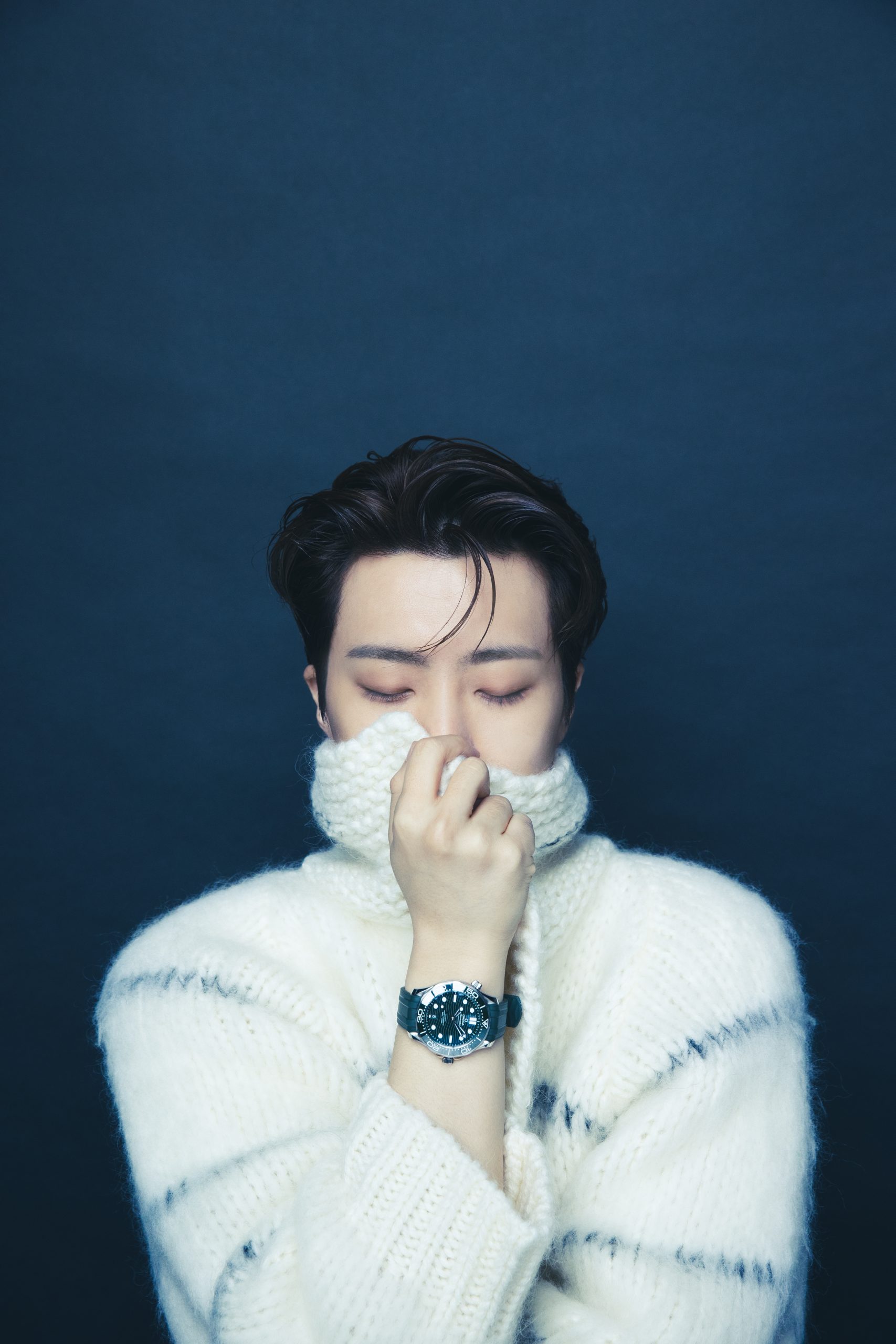 YOUNGJAE is wearing a Valentino wool sweater and an  Omega Seamaster Diver 300M Co-Axial Master Chronometer 42 MM in stainless steel case with rubber strap.
Photography Kim Yeoung Jun
Fashion Direction Izwan Abdullah
Sittings Editor Choi Sung Min
On-Set Styling Ahn Da Eun
Hair Hwang Seong Jin | Teambybloom
Makeup Lee Eun Jun | Teambybloom
Production Jeannie Ang
Retouching Chua Jiedi