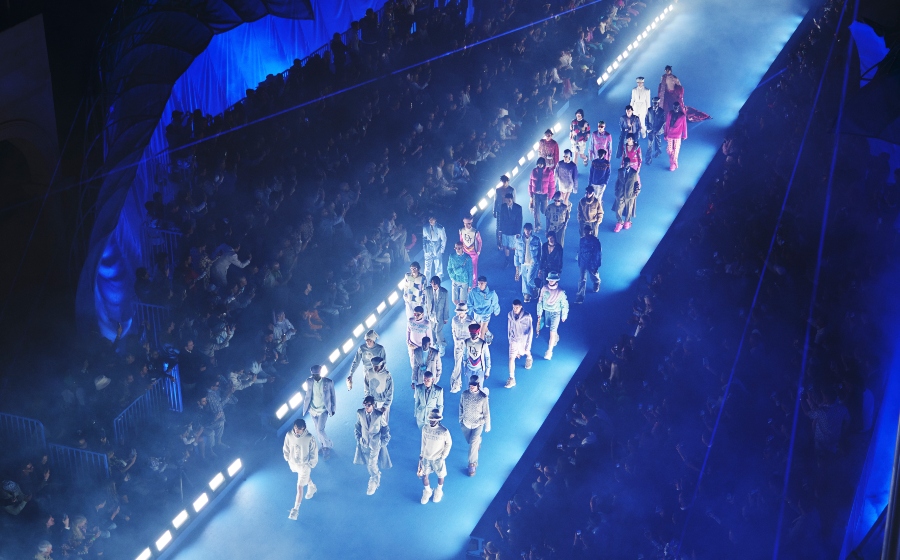 "Amazing, show stopping, spectacular,  unafraid to reference or not reference": there, the zeitgeist of Kim Jones's collaboration with Eli Russell Linnetz of ERL for the Dior Men Spring 2023 show, one that combines some heady visuals (any show staged on Venice Beach gets a stamp of approval in our opinion), signs and symbols of the now (pop-punk boy season is over, we're now in skater boy summer) and a sense of thrill.
The nostalgia however — and in Linnetz's words, the "Galliano archive because it's so theatrical — can be considered an education of everything Jones himself is into no matter if he's doing a fresh collab or a solo show. It is the education of culture that might have been lost through gentrification, how streetwear and the art world collide and the debatable lost art of making clothes. Jones is always able to tap in the now and when he does it with Linnetz (the latter was famous for putting a gown on Kid Cudi), the Dior Men Spring 2023 show became more than just 41 looks that make it onto everywhere on the Internet.
They become what the brand calls "California Couture" or what the kids call, "fresh to death", a free-wheeling collection that addresses the many tropes of menswear in the now — SoCal cool, Parisian dude realness, hype lord, art fair junkie — and throws it into a blender with calculated abandon.

Here, our 10 favourite looks from the Dior Men Spring 2023 show.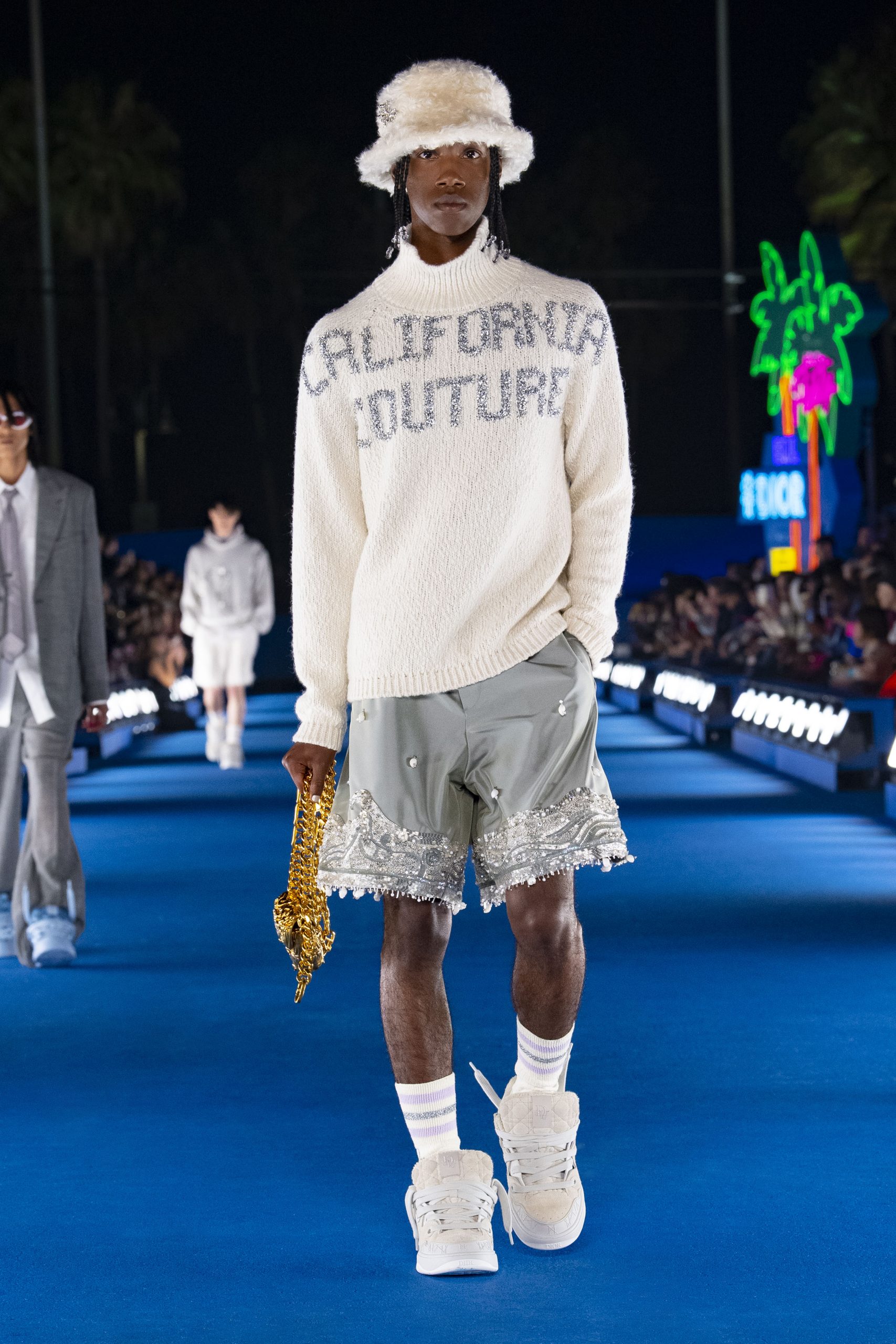 Look 2: The beauty of Jones's work is that no matter what silhouettes he designs, the savoir faire of his atelier always comes to life upon a closer look. Quiet luxury that makes maximum impact.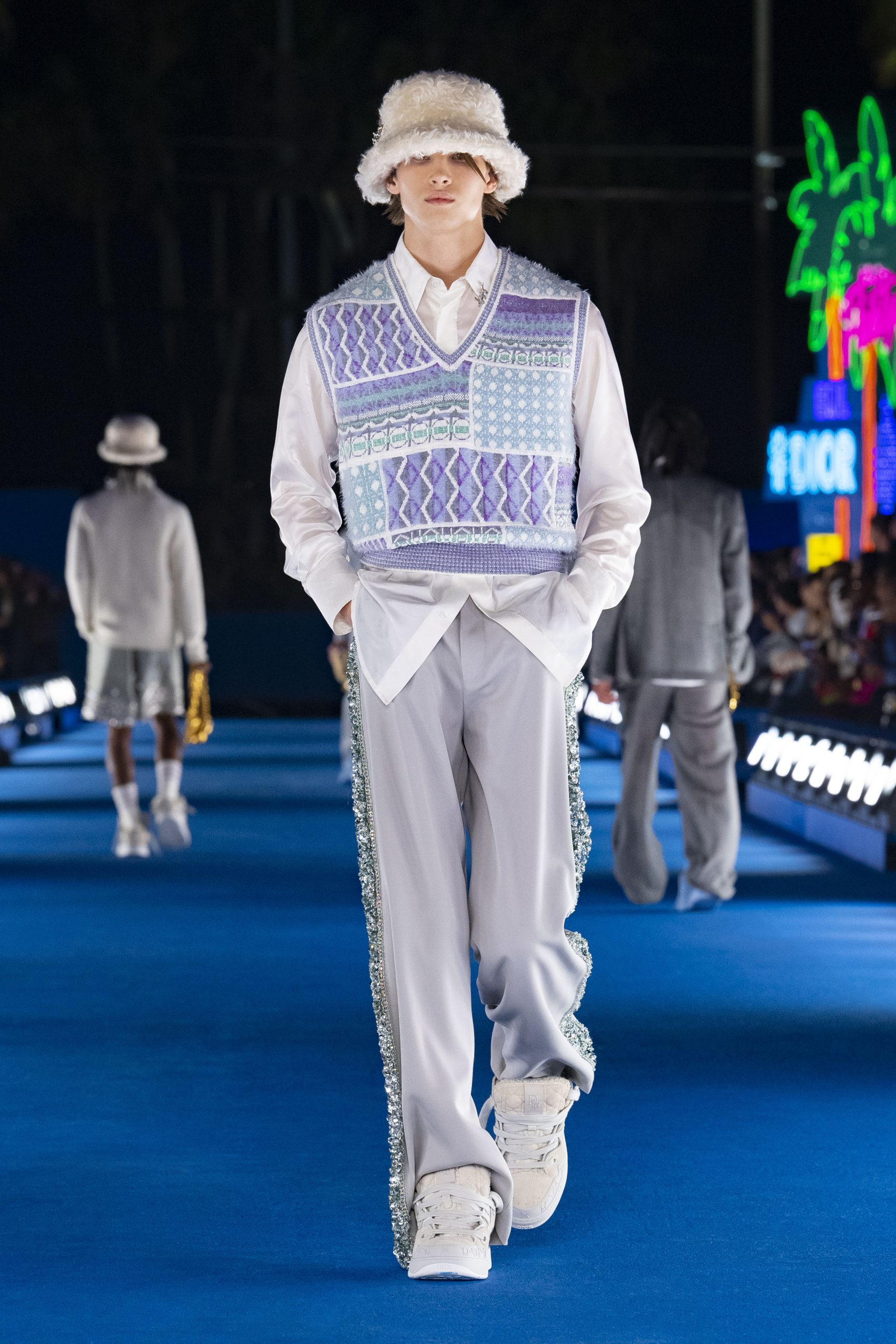 Look 6: The Dior Don now sports a print mined enthusiastically by Linnetz himself who delved into the archives with the timeline starting from Gianfranco Ferre and ending around John Galliano.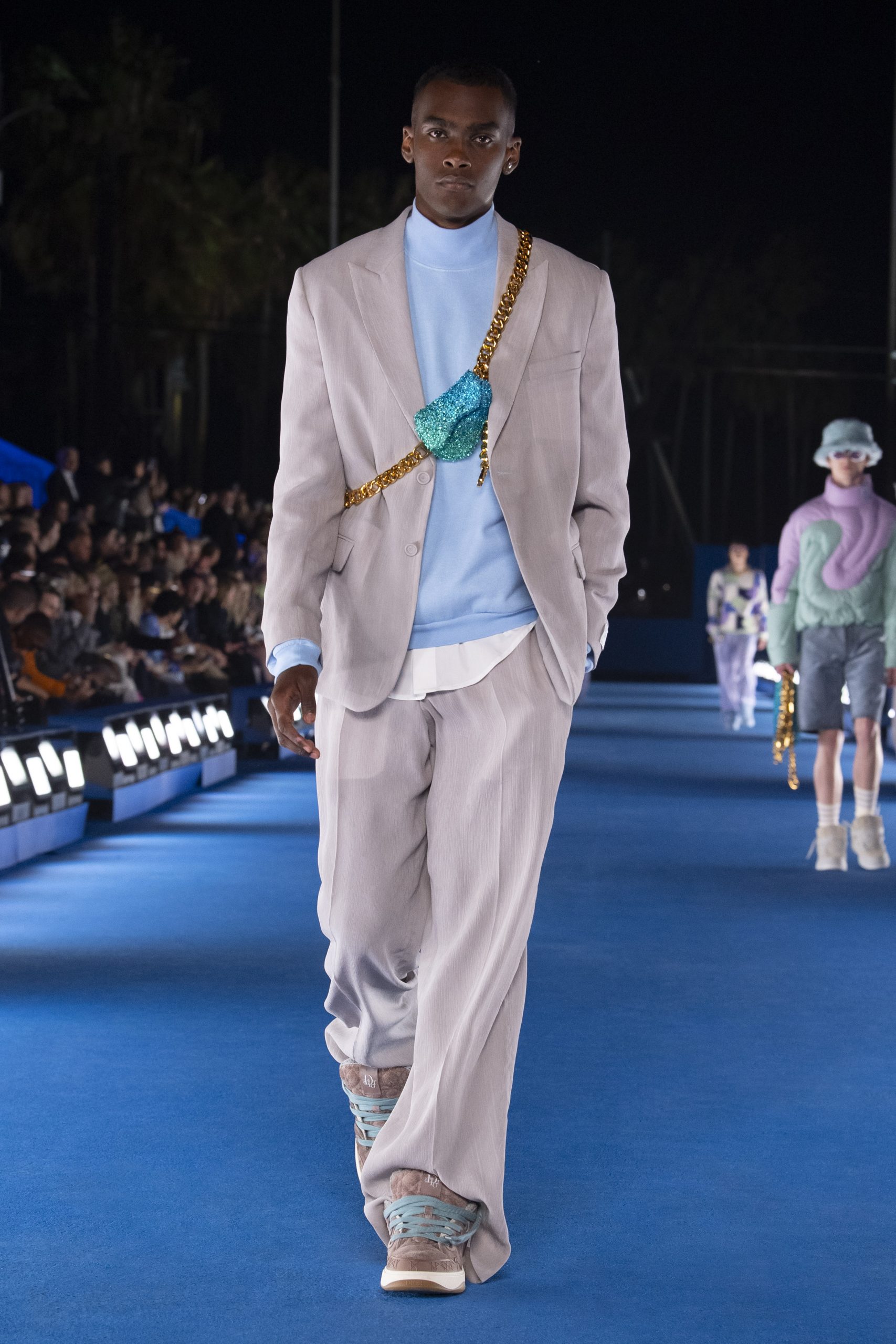 Look 13: Behold, the key accessory from the Dior Men Spring 2023 show, the iconic Saddle Bag that's been tricked out in a glitter body with a Run-DMC-esque gold chain.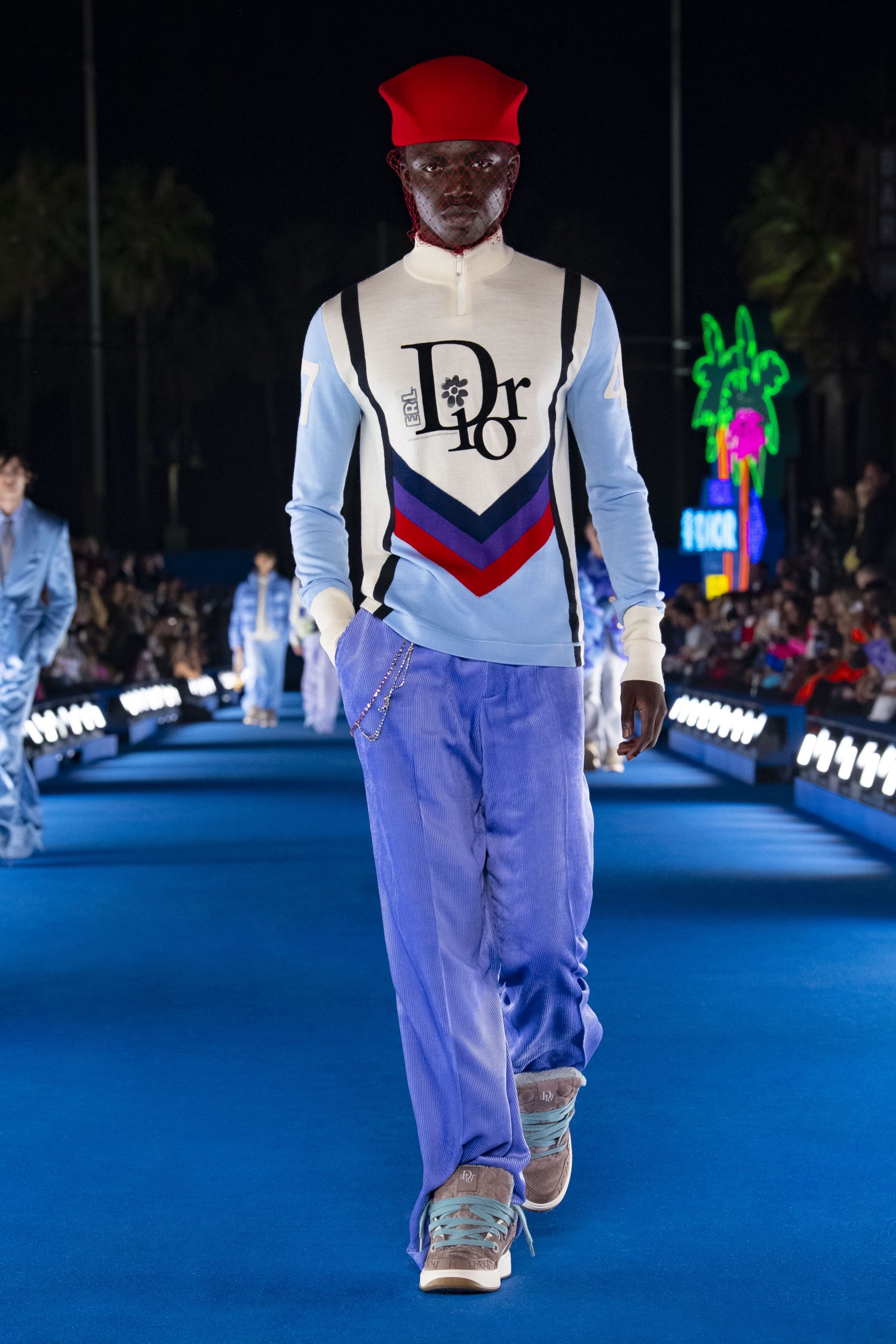 Look 18: From Venice Beach to après-ski but to swerve a little harder, attach a silver chain to your belt loops.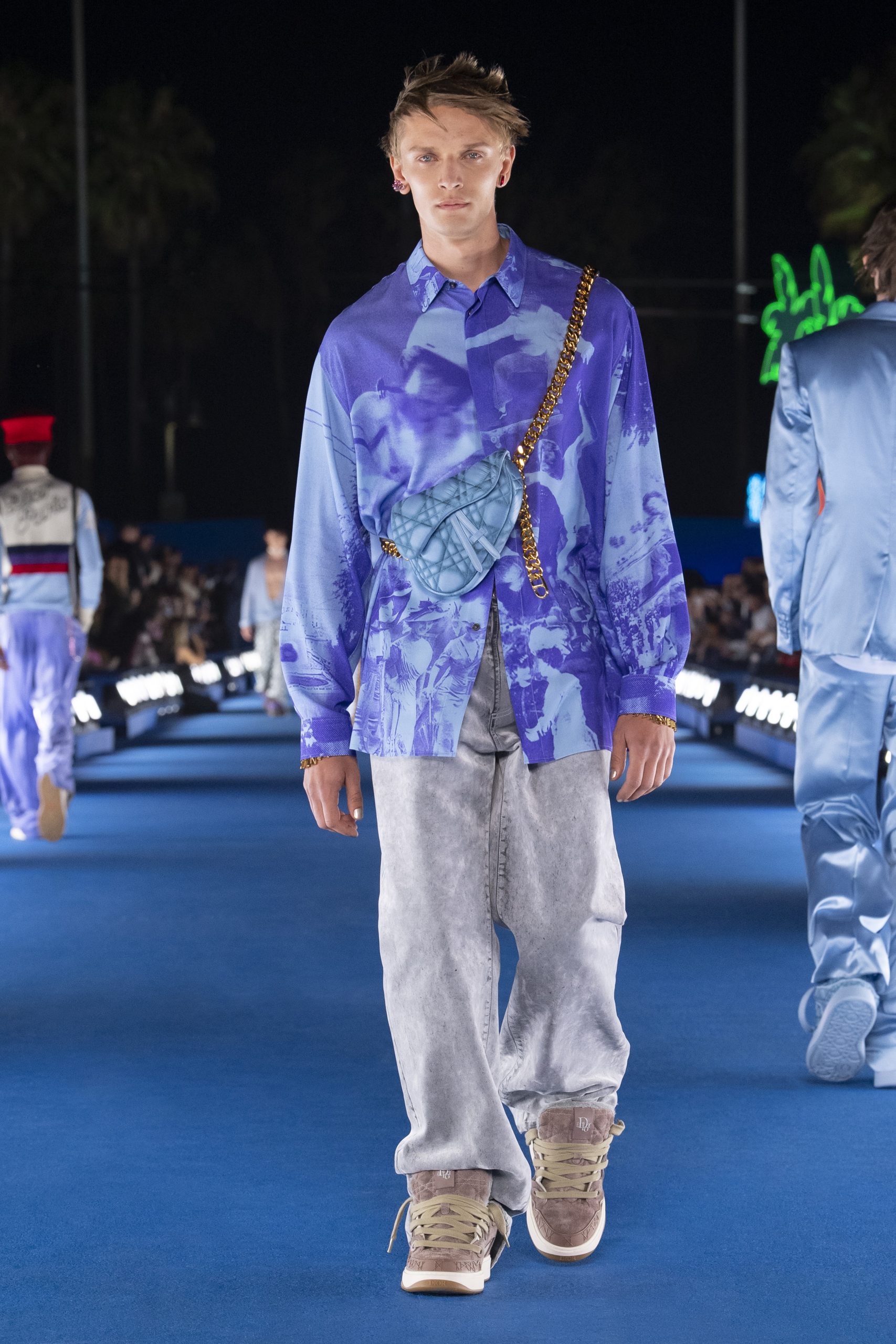 Look 20: Possibly a reference to a specific time in Galliano's reign when he was bewitched by the Regency era, a new print comes to play at the Dior Men Spring 2023 show.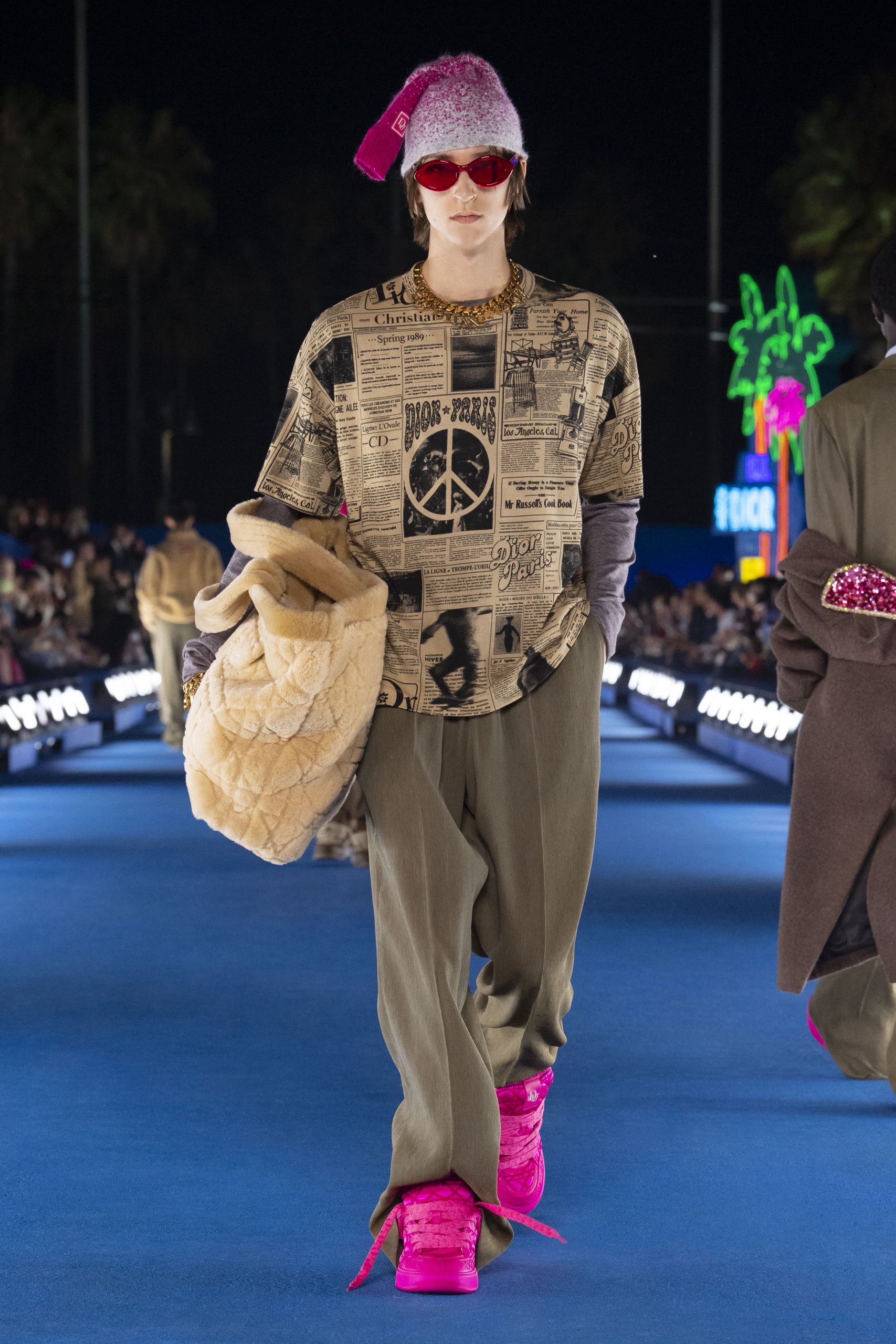 Look 23: A grail print gets a new life and this time round, on a piece of clothing that makes all of its articles legible.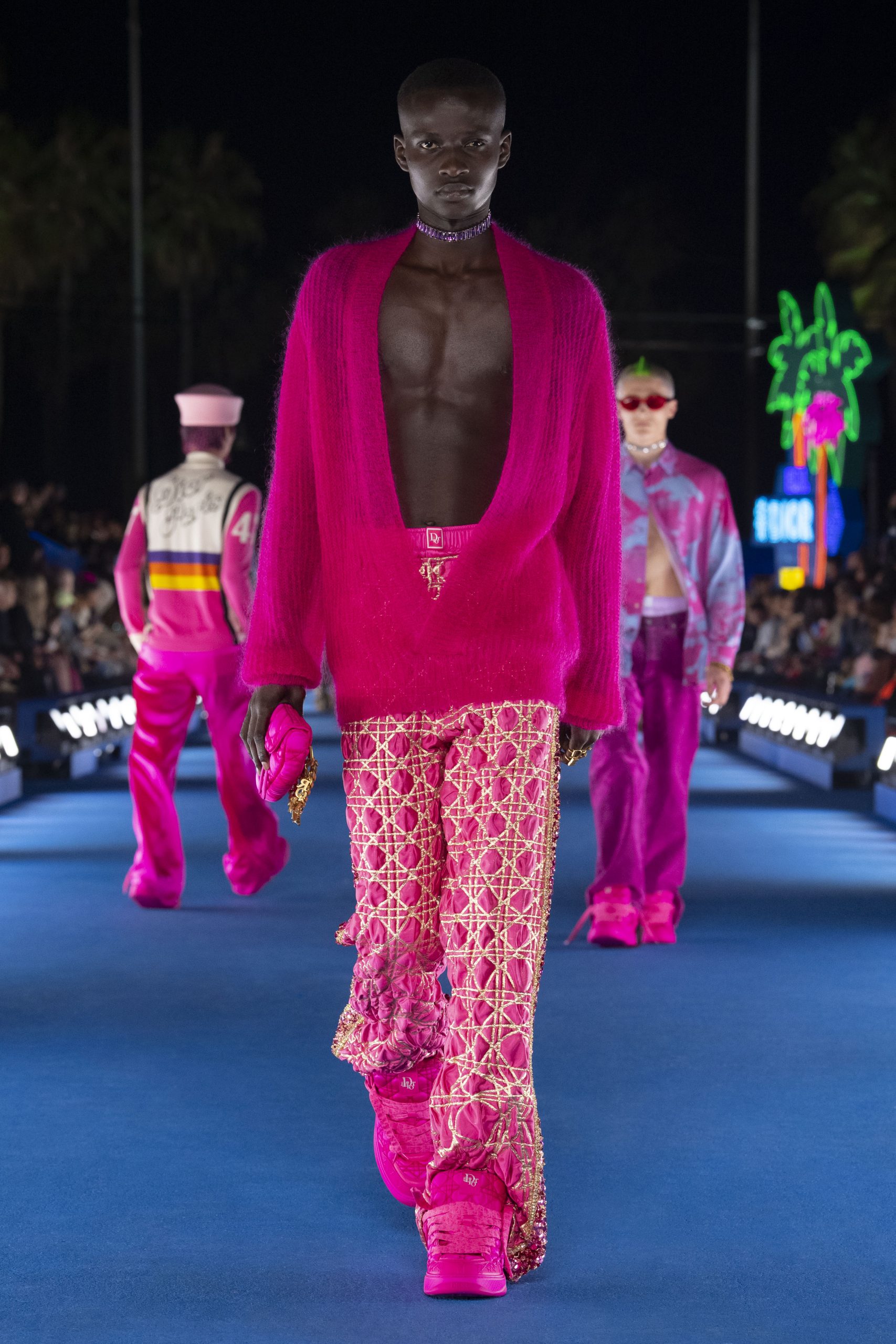 Look 29: A Tiktok trope we're predicting one season ahead: the Mattel-boy bimbo.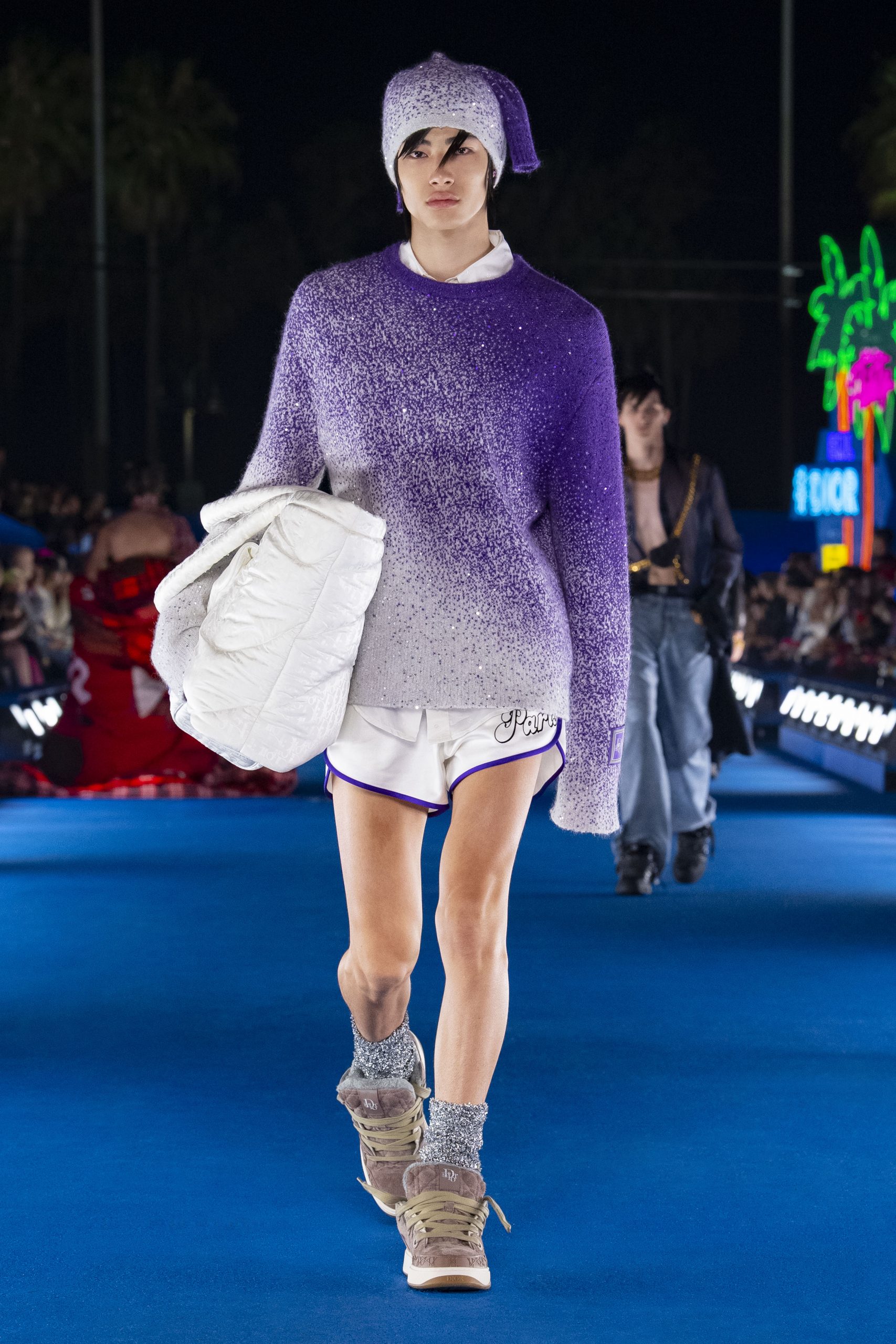 Look 36: A micro trend to consider? Spangly socks. A macro trend to adopt if one has the verve and versatility? A sequin headscarf.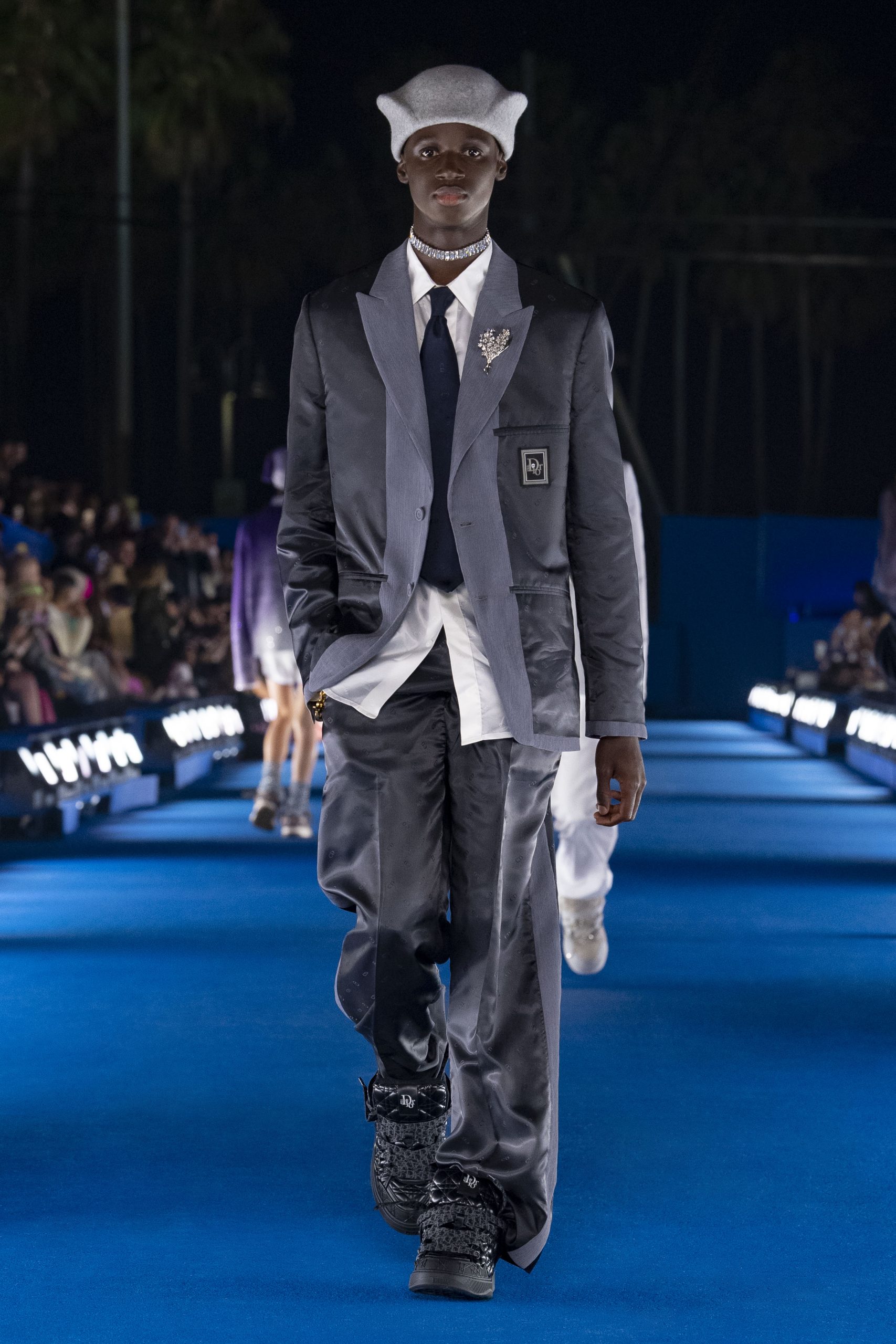 Look 39: One of the last looks of the Dior Men Spring 2023 show shows that Jones still means business despite the slouch, a tailored suit in his iconic silhouette.
Once you're done with our review, click here to catch up with our May 2022 issue!