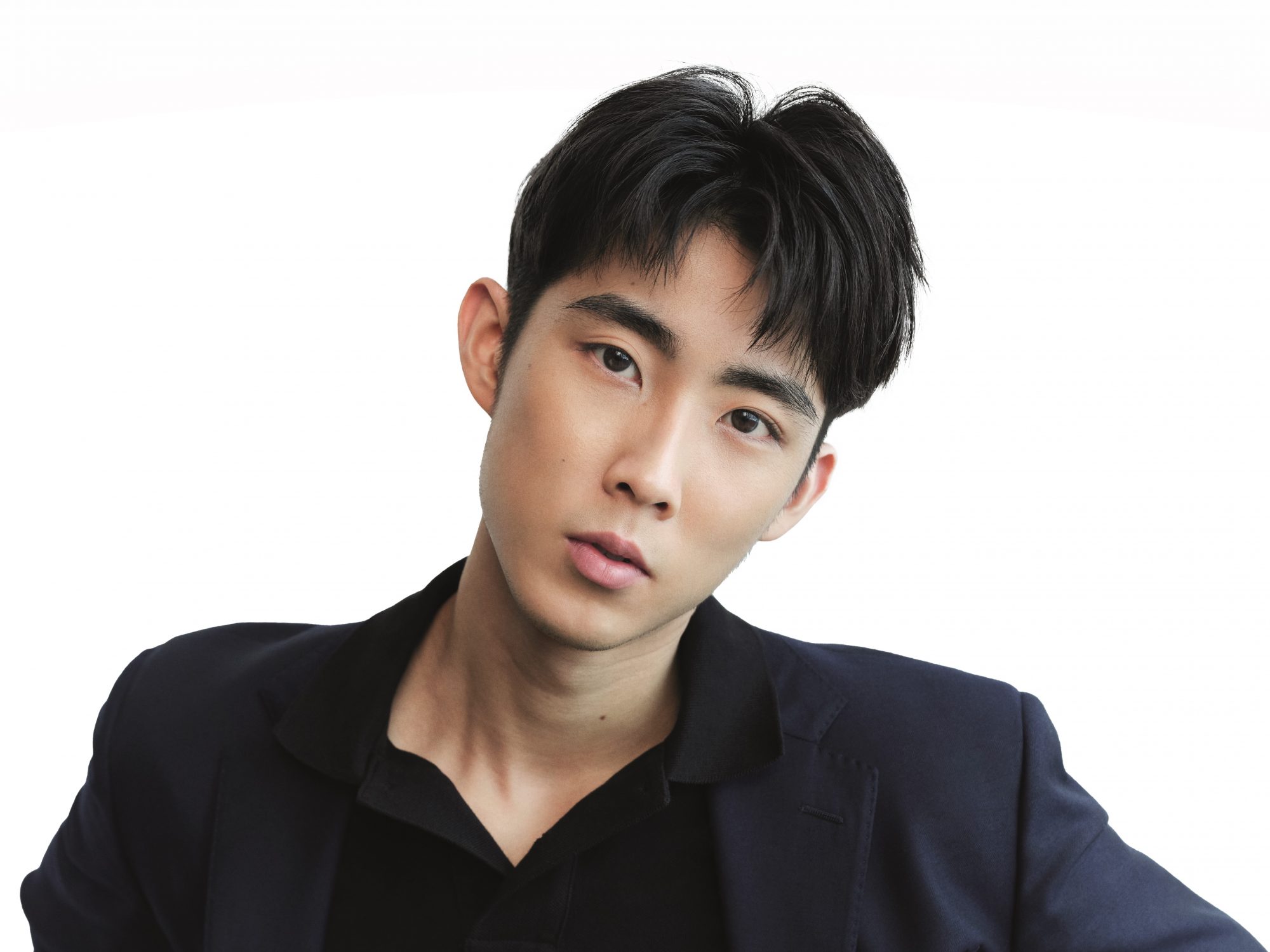 After an intense exchange of 78 points and the passing of 43 minutes, Loh Kean Yew sank to his knees as the realisation of the moment came crashing in. He had just won the Badminton World Federation World Championships title and cemented his place in sporting folklore. Loh's final rally with Srikanth Kidambi was a jangle of nerves as neither committed their offensive plays wholeheartedly. Finally, the shuttlecock landed in the backcourt in Loh's favour as his push-back play proved decisive. The margins were fine, an ounce more of strength and the game could have a different ending. Perhaps it was the remaining energy Loh could summon from his battered body as he competed in the semi-final and final with a rolled ankle he picked up in the quarter-finals. Mind over matter was rightfully in play as Loh's determination and willpower pushed him through the final hurdle having entered the tournament unseeded and playing the finals as the underdog. With 2021 done and dusted with championship gold, 2022 beckons Loh with a series a high profile competitions. Champions are those who never rest on their laurels and having tasted the sweetness of victory, Loh will be on a mission baying for gold.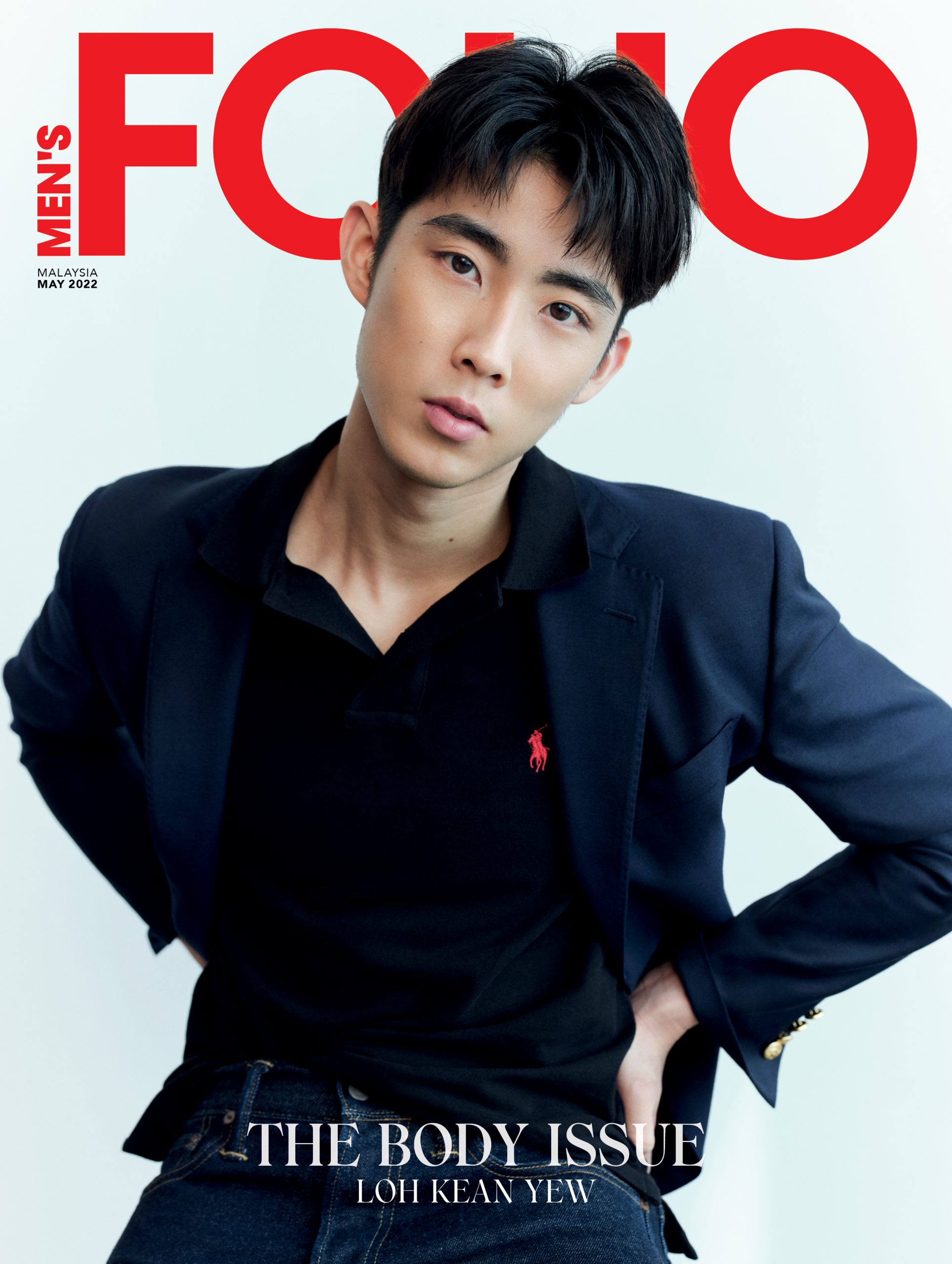 Hello Kean Yew! First off, our heartiest and extremely belated congratulations to you for winning the World Championship. Are the memories of the victory still fresh four months later?
It's a moment I will never forget. This is my biggest achievement so far and it was a great fairy tale run.
Apart from the World Championship, what are some of your achievements that you are particularly proud of?
Being part of the Olympic team representing my country in 2021. It has been my dream since young to play in the Olympics, and I made it. All the hard work has paid off.
Has anything in your life changed dramatically since becoming a world champion?
I'm definitely getting more attention and busier. There will be more expectations and pressure on the court too.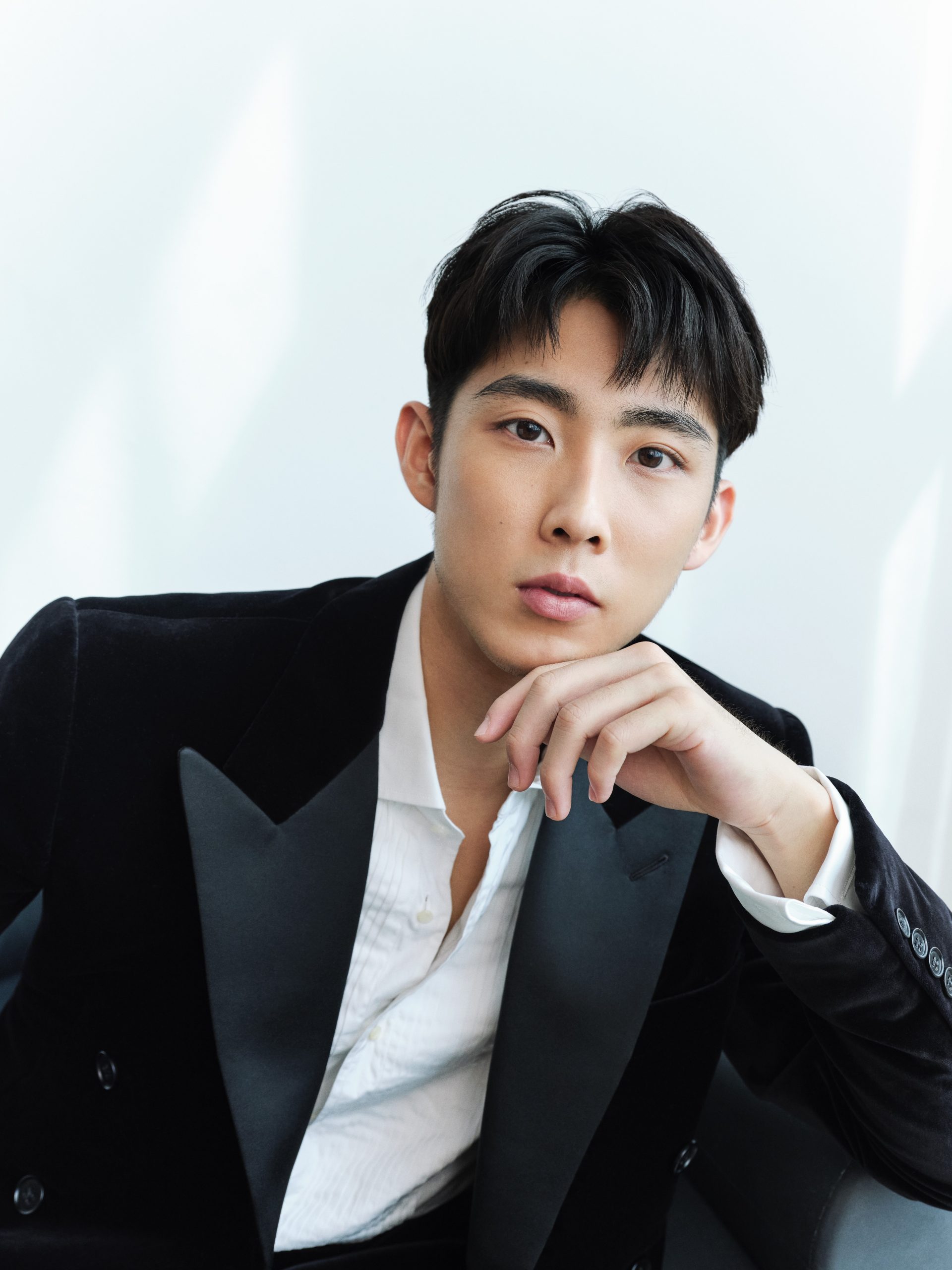 Ralph Lauren Purple Label Jacket, shirt
There's a saying that goes "it's harder to stay at the top than getting there." This year will be a new and bigger challenge for you after being crowned world champion?
Yes, it is going to be challenging to find consistency at the highest level and I'm determined to figure the way out.
What are some goals that you and your team set for the year and will the Commonwealth and Asian Games be high on the list?
There are a few major games like SEA Games, Commonwealth Games, and Asian Games this year. There are a lot of targets but I will take one step and match at a time and focus on what's coming next.
Can you give us an insight into the training regime of a professional badminton player and what a typical day for you is like?
I train six days a week, court training in the morning and physical training like weightlifting in the gym with cardio and endurance in the afternoons.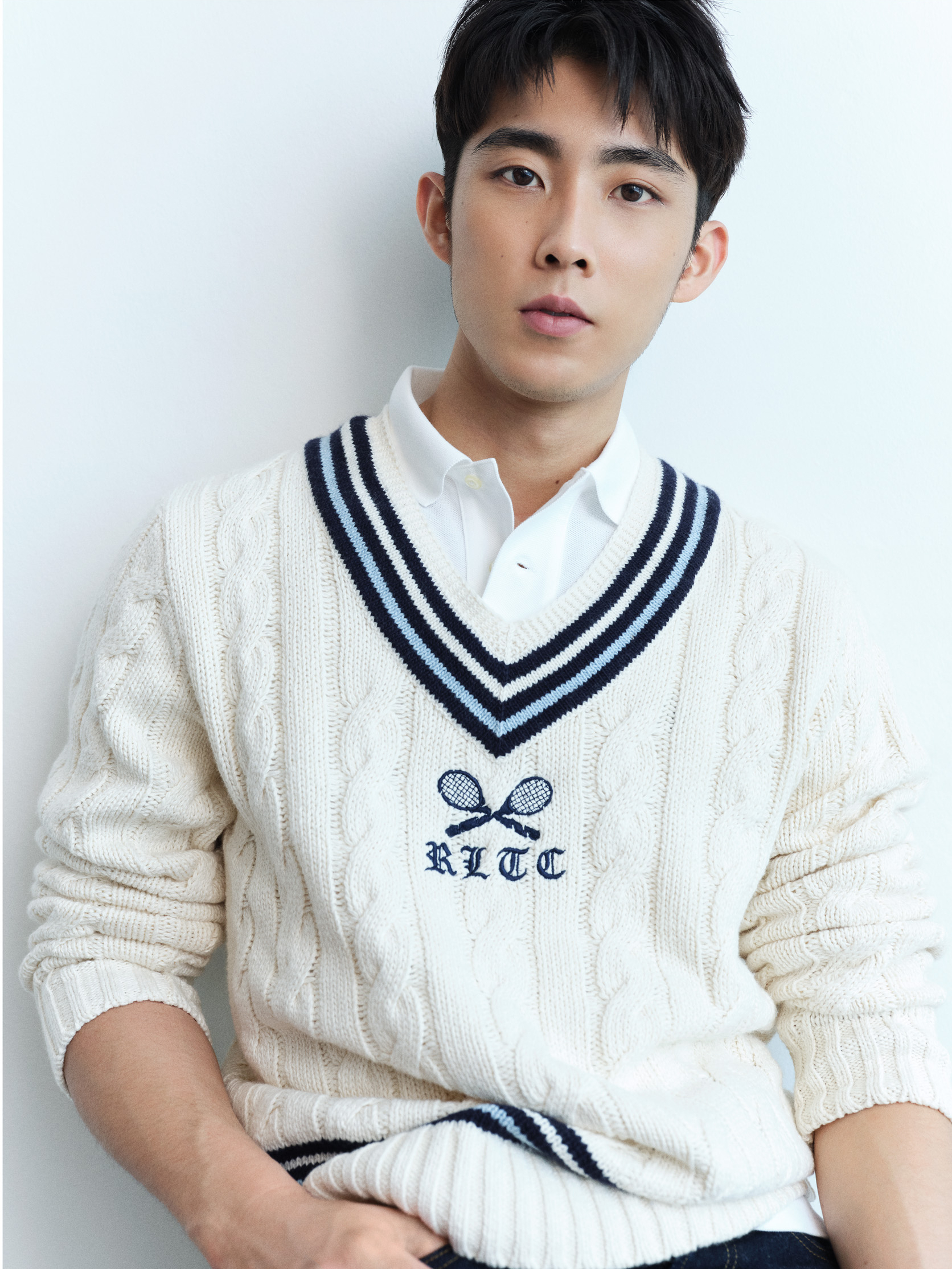 Polo Ralph Lauren Sweater, polo shirt, jeans
How do you get into the competitive (or ideal) state of mind prior to a game? Do you get pre-game jitters?
I practice self-talk and focus on mental preparation before the game. Depending on who I play, my coach Kelvin and I will discuss strategies and form our game plans.
Doctor Stan Beecham, a top-level sports psychologist, once said the primary determinant of success isn't talent or experience; it's the mindset. Do you think this is an accurate statement?
Talent and experience do play a part, and personally, I agree that mindsets, mental strengths, and the ability to overcome mental barriers are the traits that make good players great.
How do you manage your mental well-being especially when there is so much stress and pressure when competing at the very top level of badminton?
As athletes, we meet many obstacles along the way, to the point many will think about giving up. As for me, I believe that the greater your storm, the brighter your rainbow. I try my best to stay as positive as possible.
Polo Ralph Lauren Corduroy jacket, shirt
What do you like to do to relax when you're not playing badminton?
Honestly, I enjoy doing nothing on my days off. I prefer to just chill and be on my phone because having free time or me time is something I don't get very often, which makes it very precious. I love hanging out with my friends too, a good catchup is always appreciated.
A quick detour regarding defeats – athletes don't like losing. How do you view and process defeats? Which defeat hurt you the most?
"You only lose when you stop trying". I think that winning and losing are very common things. Learning from one's losses is part of the process of winning; Jonatan Christie is a great opponent, but it was a tough defeat to take because it took me years to prepare for the Olympics and I lost the match with such a close margin.
An athlete's career is riddled with ups and downs. Which period did you feel you experienced a tremendous amount of growth in your career?
My career has seen tremendous growth in the last couple of months. I've improved my World Ranking from 40 six months ago to making the top 10 last month. I am glad to have made breakthroughs and history personally and for my country, besides being the first Singaporean to carry the World Champion title, it was also extremely humbling to see how that lit up the entire nation and inspired children and adults alike to take up badminton.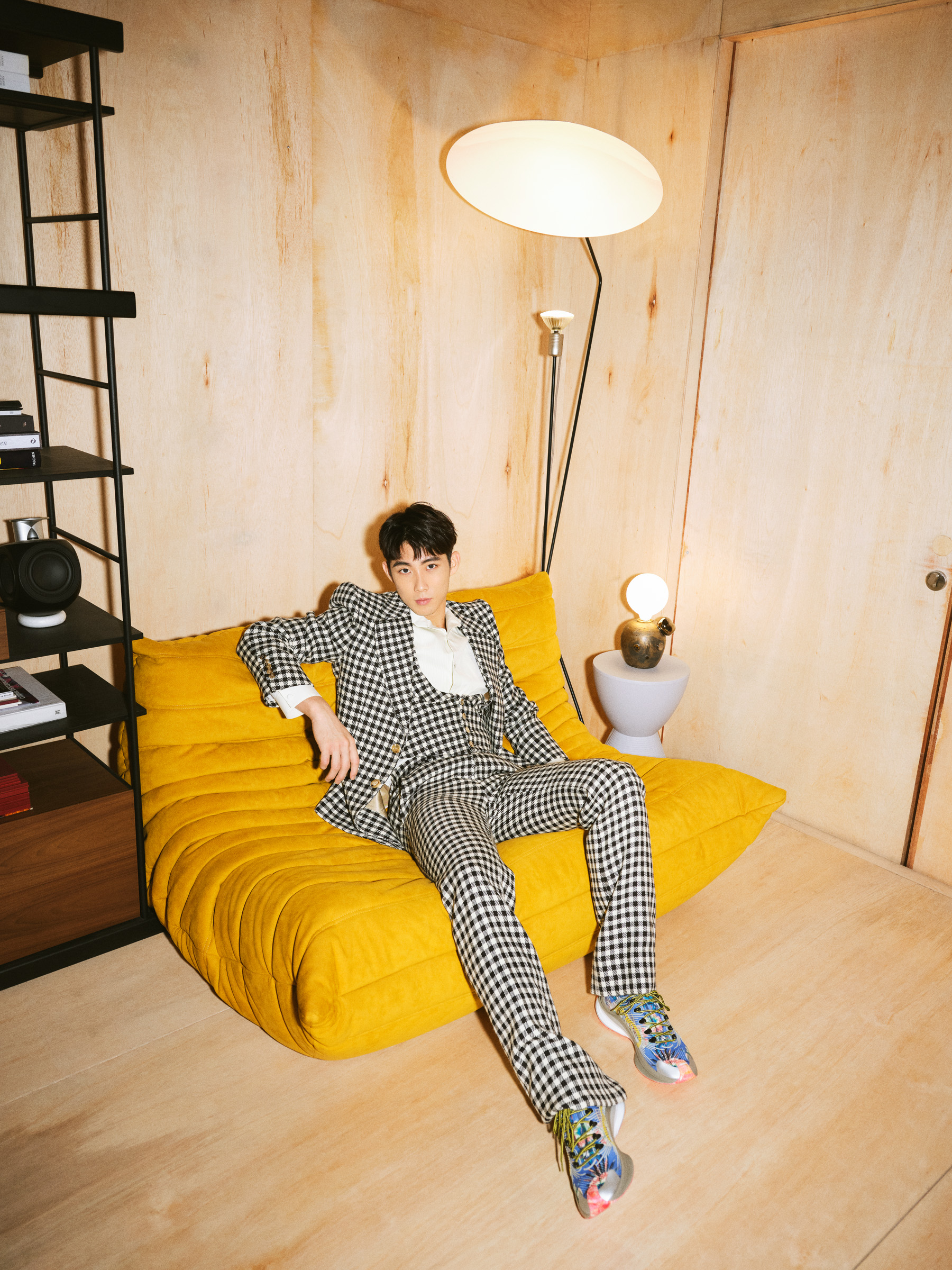 Gucci Jacket, vest, pants, sneakers
Who are the sporting personalities that inspire you?
Cristiano Ronaldo is one of my biggest role models. I admire how he is very disciplined and is very clear with what he wants. He is highly focused on his goals and manages his family time well too. He has found a great balance and I think it's amazing for an athlete of his calibre to manage everything this well and still be one of the greatest sporting inspirations of our time.
One final question to close. If you could say one thing to your past self, what would it be? Everything happens for a reason. Keep going and your time to shine will come.
Photography: Stefan Khoo; Fashion Direction: Tok Wei Lun; Styling: Manfred Lu; Words: Asaph Low; Photography Assistant: Alif; Grooming & Hair: Rick Yang & Aung / ARTISTRY using Dior Beauty and KEVIN.MURPHY
Purchase a copy of our May 2022 issue featuring Loh Kean Yew at major bookstores. Revisit our cover issues here.