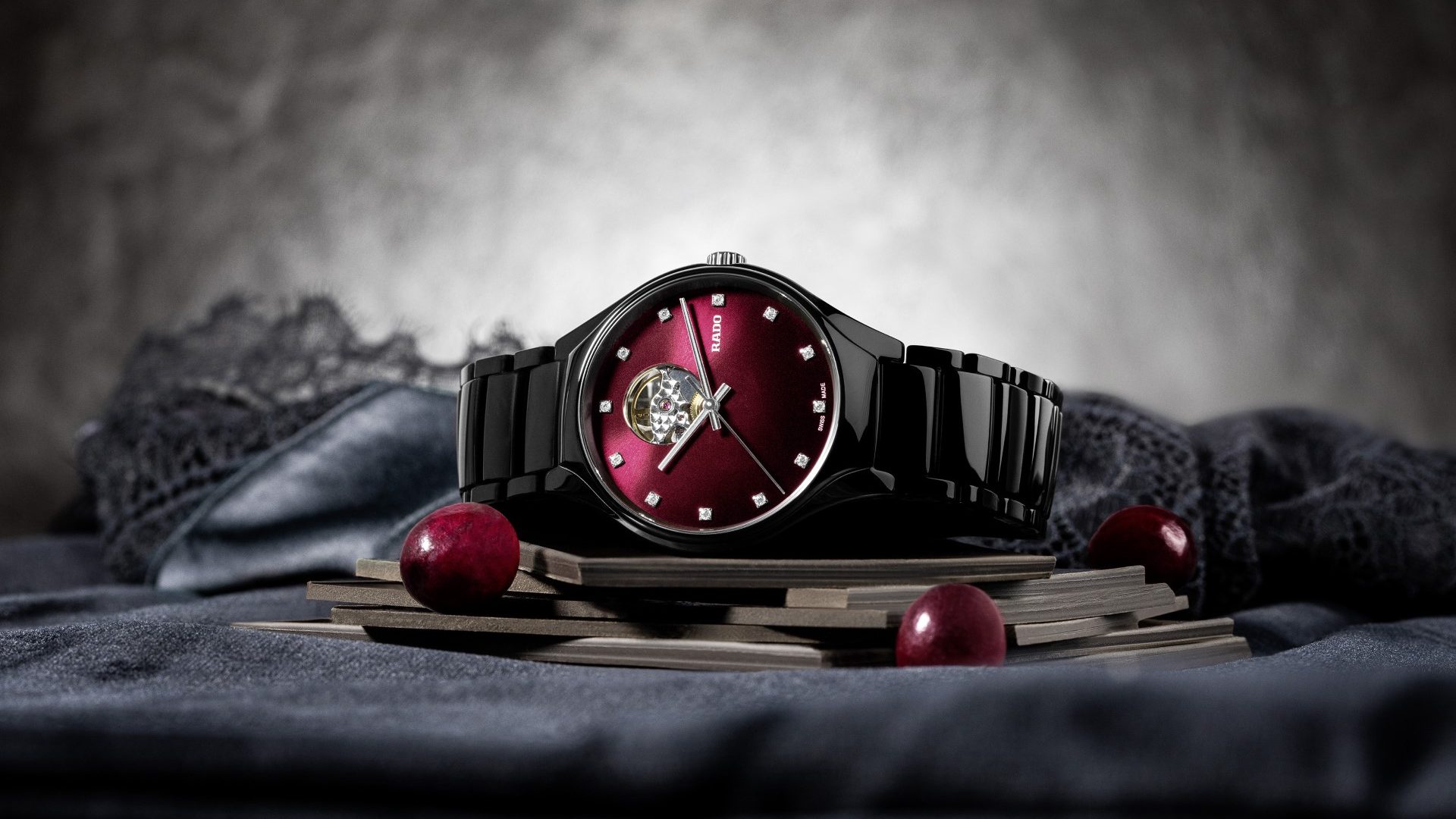 Turning heads and drawing attention to the wrist with colour is what Rado often does to give its innovative materials and independent designs a novel twist. Not just to imbue a sense of the new, a glowing tint grants confidence, courage and clout.
According to the science (and art) of colour theory, colour is a powerful tool as specific shades reverberate different visual cues and messages. Chromatic associations and meanings are common in cultures such as in Chinese traditions where red is favoured for its auspicious aura and representation of good luck. This bold colour also symbolises energy, passion, love, vitality and power.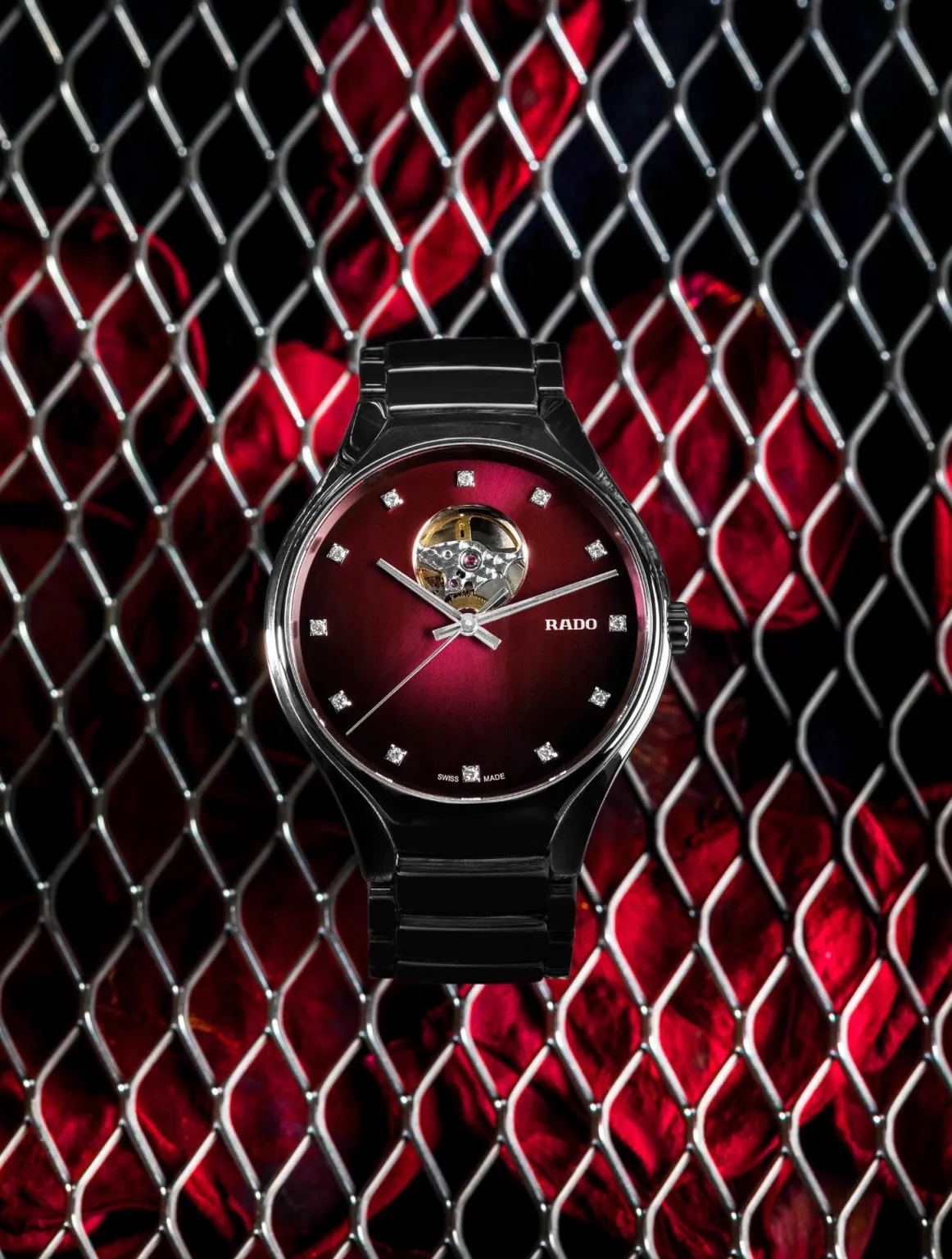 For these timepieces, Rado capitalises on the potent allure of red and opts for its darker, smouldering tones to be concentrated on the dial. The ever-popular Captain Cook model sports a dark red colour gradient that merges with the black on the high-tech ceramic rotating bezel, powerfully contrasted with a striking three-row stainless steel bracelet.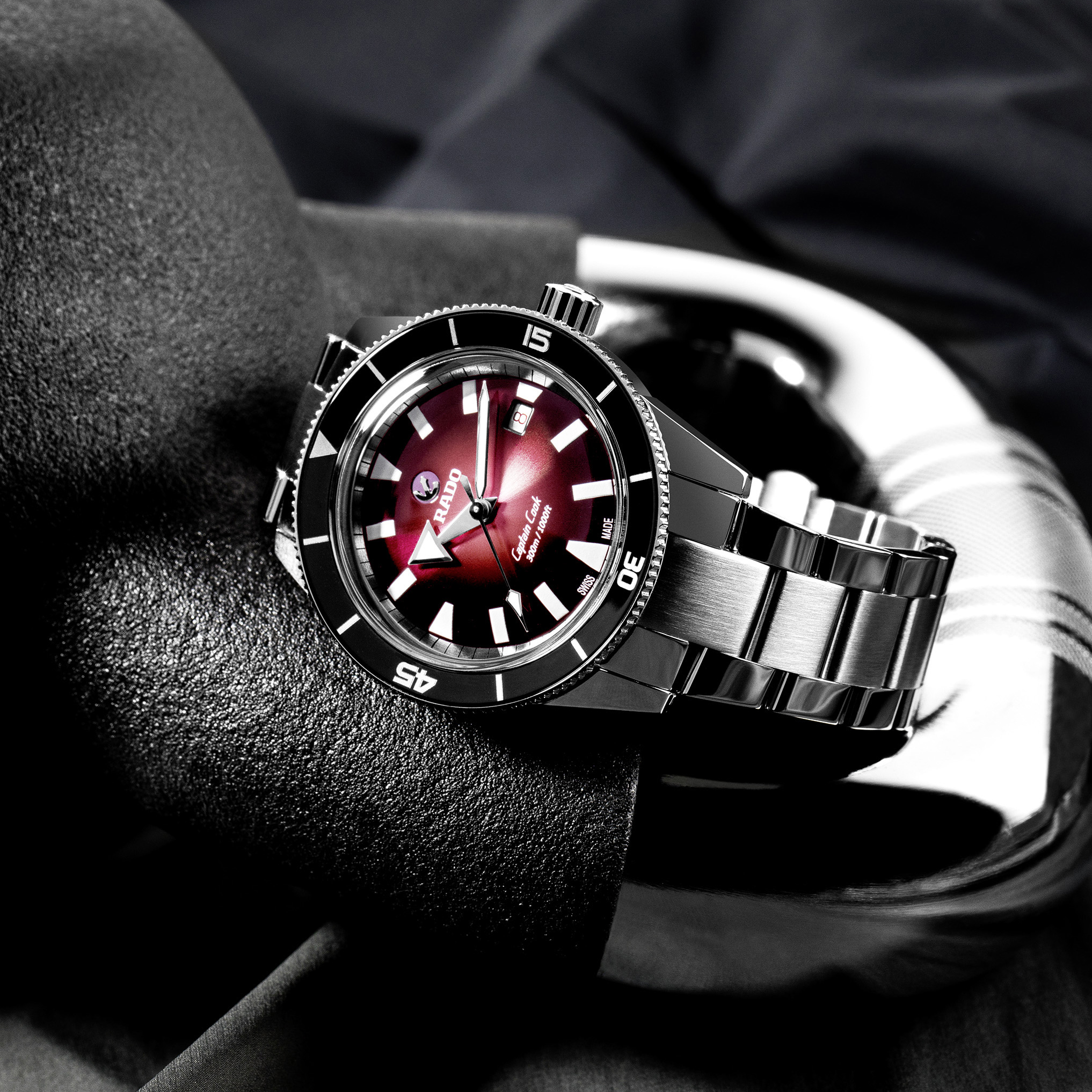 Showcasing versatility with a cherry-red dial and four sparkling diamonds, the feminine charm of the Rado True reference empowers women with a touch of glamour. The smooth, fluid and seamless lines from the 30 mm round case flowing into the bracelet offer an elegant juxtaposition to the velvety sheen of black high-tech ceramic.
The more generously sized True Secret Automatic timepiece—which flaunts a sensual and covert effect by way of a window in the deep red dial—offers a peek of the balance spring, the oscillating heart of the mechanical movement. Embellishment in the form of twelve diamonds in lieu of numerals makes a fine statement with the garnet shade to echo luxury while eliciting passion.
Visit rado.com to find out more.