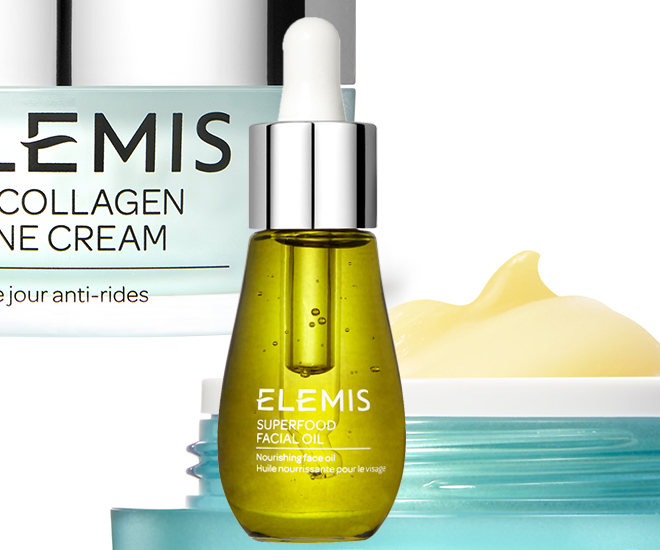 Sworn by both editors – and celebrities the likes of Victoria Beckham, Poppy Delevingne, Catherine Zeta-Jones, Suki Waterhouse and Amanda Holden, ELEMIS is one of the best-kept secrets in the grooming industry. Established since 1990, the British luxury skincare brand has been winning the hearts of its devotees with feel-good skin recipes combining nature's gifts, high performance delivery systems and revolutionary technology, thanks to its over 30 years of prowess. Reassuring its fans with a strict product ethos by banning more than 2000 harmful ingredients including parabens, SLS, SLES, DEA, artificial colours, talc, triclosan and mineral oils, ELEMIS has set new benchmarks with its potent formulations that promise cleanliness and integrity.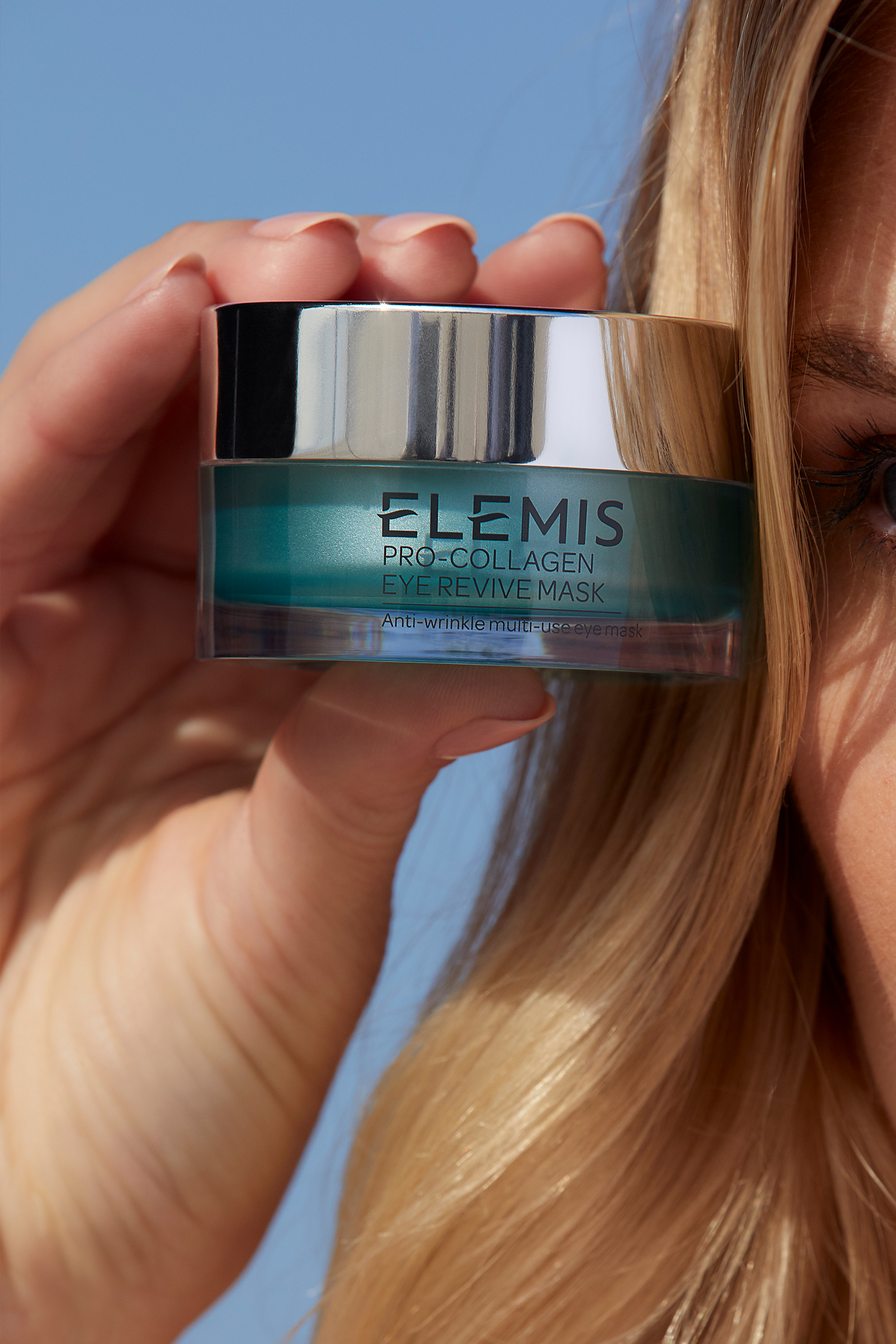 When it comes to ELEMIS, the holy grail that one definitely cannot miss out is the Pro-Collagen Series. Created to flank the solid architecture of our youth, the Pro-Collagen line boosts our skin health by harnessing the mighty power of the deep sea. The next generation retinol alternative (as touted by ELEMIS) delivers the miraculous results that the beauty industry favourite is able to accord – in a skin-friendly way. A creative joint with a mixture of Stevia extract with Galatomannanas from Alfalfa, the Pro-Collagen series waves its baton to freeze the sign of ageing by diminishing the appearance of fine lines and wrinkles. Concocted with Padina Pavonica from the Mediterranean coast and Red Microalgae, it supplies intense hydration to our skin while creating a barrier to prevent moisture loss. To maximise the impact, it is combined with Magnesium, Zinc, Copper, Brittany's Sea Spring Water and Flash Filler Hyaluronic Acid.
ELEMIS Pro-Collagen Cleansing Balm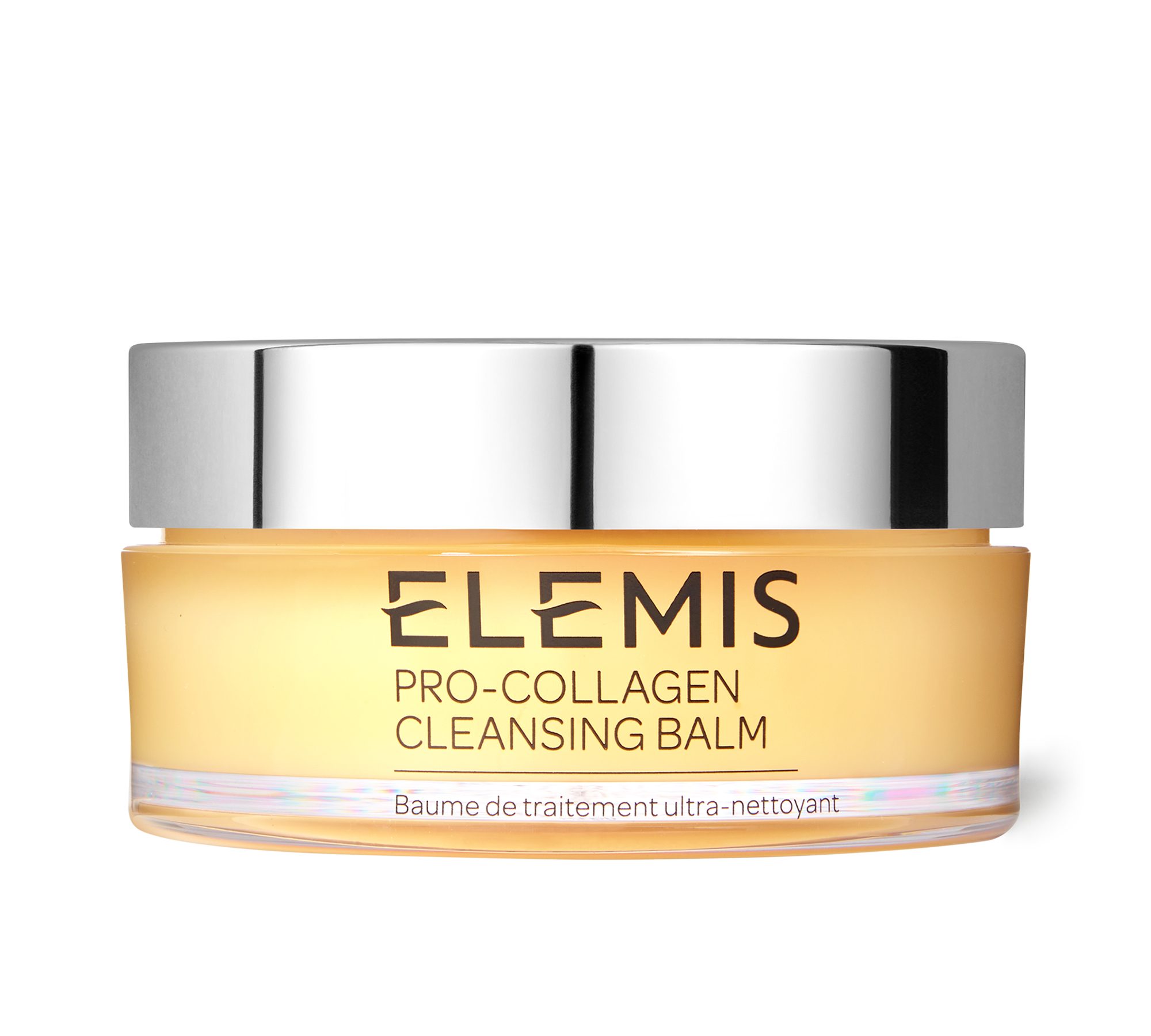 In the repertoire of Pro-Collagen, the protagonist that steals the spotlight is none other than the ELEMIS Pro-Collagen Cleansing Balm. A cocktail of ultimate cleansing experience, the Pro-Collagen Cleansing Balm boasts unique 3-in-1 transformative texture. It nourishes as a balm, easily removes makeup as a cleansing oil and hydrates as a cleansing milk. Infusing Rose, Mimosa waxes, Elderberry, Starflower and Optimega Oils, the mineral oil-free formula does not only purge dirt, but also serve as a reservoir of water. Skin-loving recipe aside, the Pro-Collagen Cleansing Balm is also olfactory pleaser with its heavenly blend of 9 essential oils including Lavender, Chamomile and Eucalyptus.
Elemis Pro-Collagen Marine Cream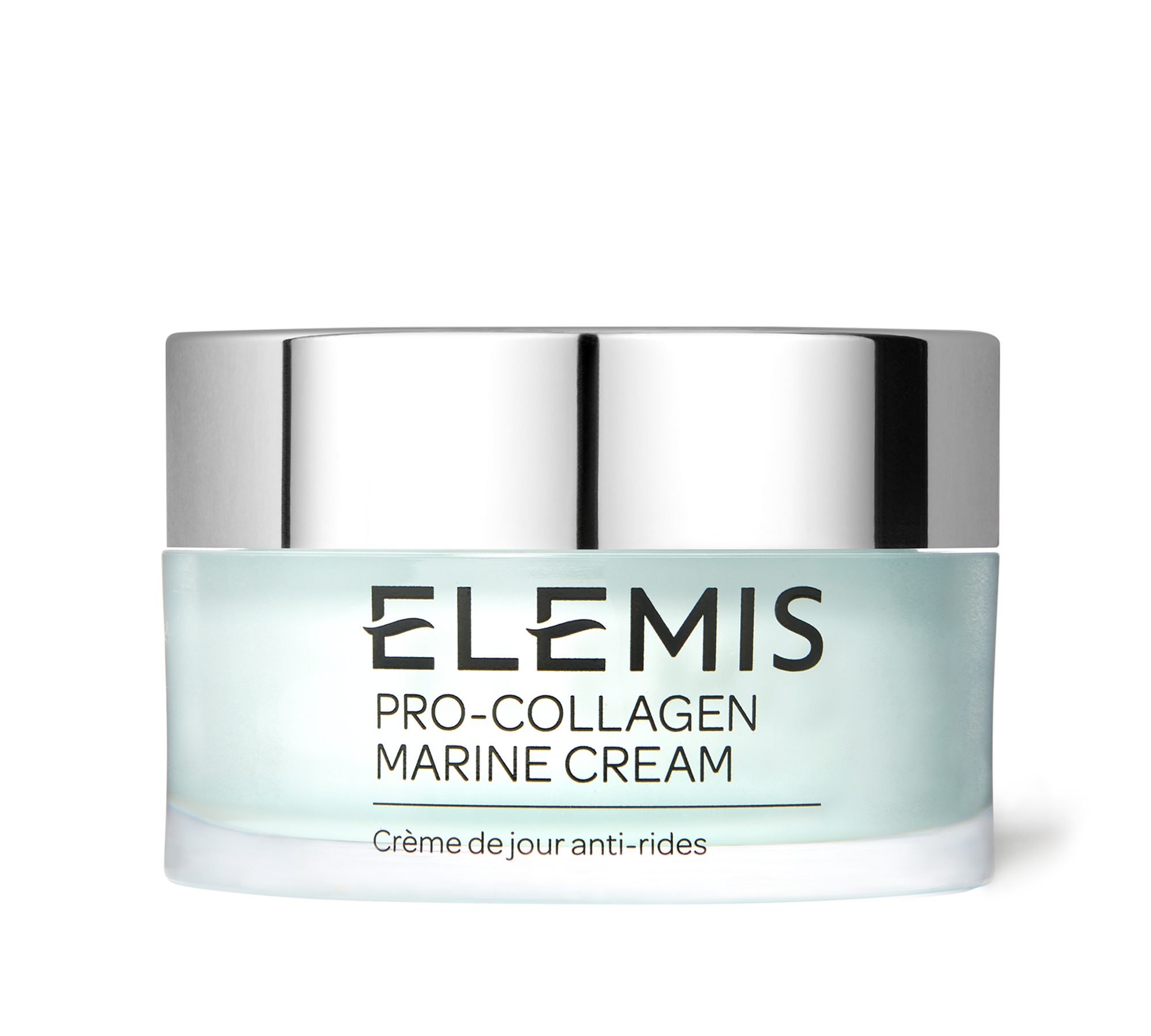 Leave it to Pro-Collagen Marine Cream to realise your dream of achieving a healthy-looking skin. Making a splash in the skincare realm with its award-winning anti-ageing remedy, the Pro-Collagen Marine Cream is a precious pearl that works wonder on fighting the appearance of ageing with a mixture of powerful marine and plant actives encapsulating Padina Pavonica, Chlorella, Ginkgo Biloba, Porphyridium Cruentum ,and Absolutes of Rose and Mimosa. On the plus side, the anti-ageing cream comes in an ultra-light texture.
ELEMIS Pro-Collagen Eye-Revive Mask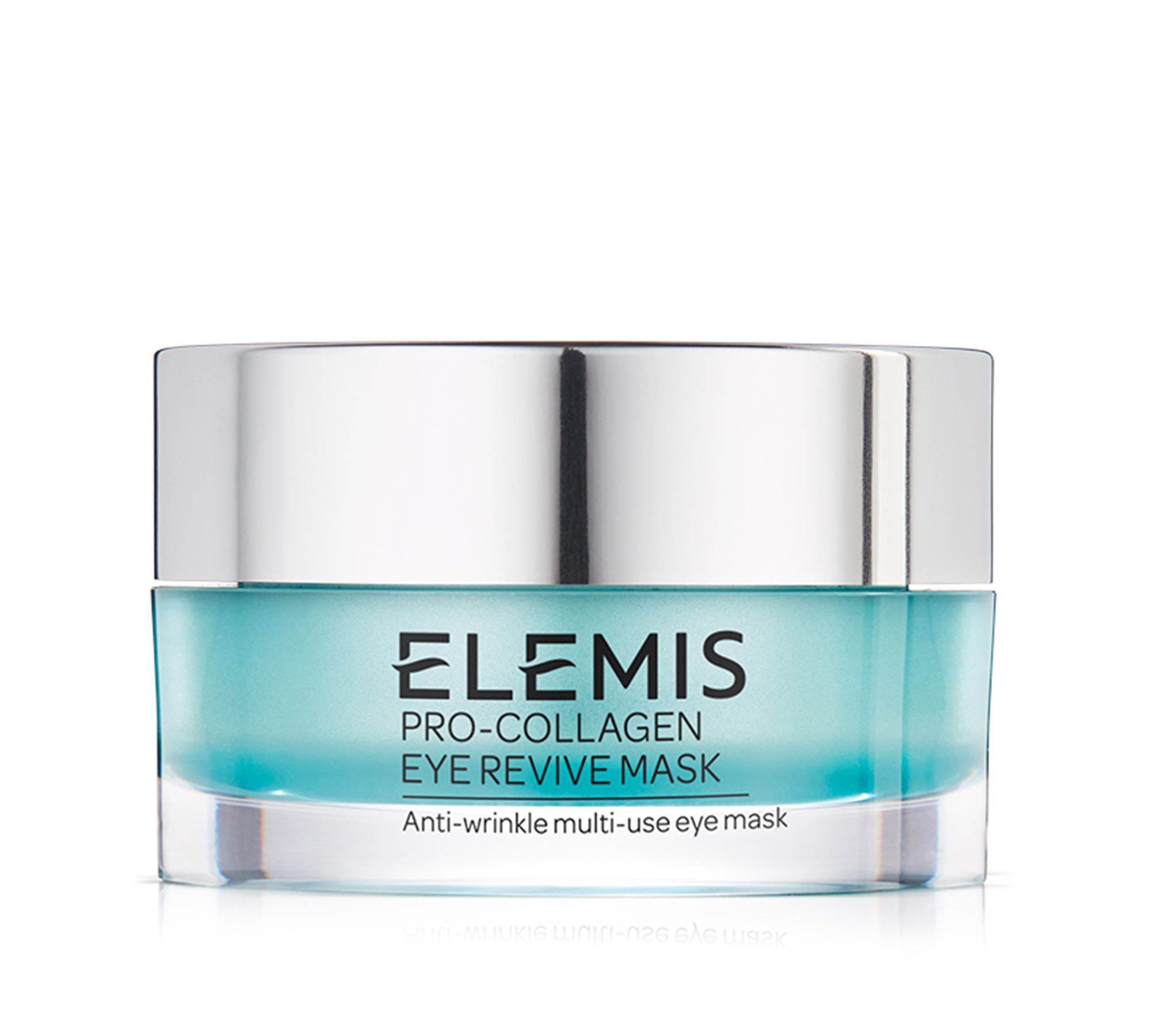 Lift your eyes and make it smile again with ELEMIS Pro-Collagen Eye-Revive Mask. A perfect match for an overindulgent anti-ageing regime, the serum-infused eye mask fixes the known eye problems: wrinkles, puffiness and dark circles. The innovative, cloud-light gel formula, which ELEMIS describes the future of eye care, restores the youthfulness of the window of the soul with its impressive portfolio of ingredients like hydrating Flash Filler Hyaluronic Acid, wrinkle-reducing Watermelon Snow Algae, antioxidant-rich Bush Clover and nourishing Sunflower Seed Oil.
ELEMIS Superfood Facial Oil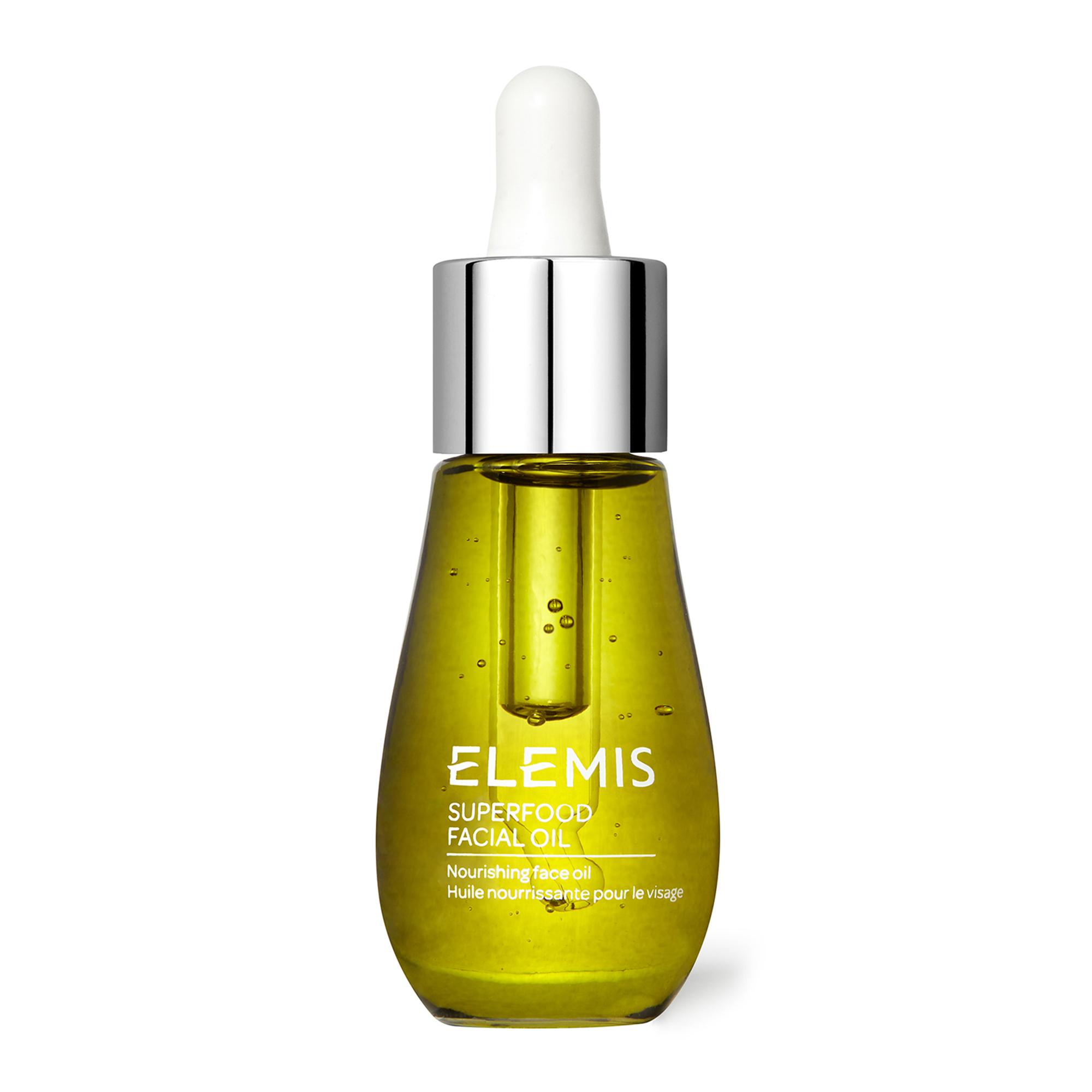 Of course, the Pro-Collagen is not the only showstopper. The ELEMIS Superfood Facial Oil turns head with a concentrated blend of antioxidant and omega rich of Mother's Nature gifts. Feeding your skin with invigorating Superfoods, it is packed with Broccoli, Flax Seed, Daikon Radish, Rosehip, Cucumber, Macadamia, Poppy Seed, Rice Bran and Meadowfoam to pamper your skin with unconditional love.
This story first appeared in the February 2022 issue of Men's Folio Malaysia.