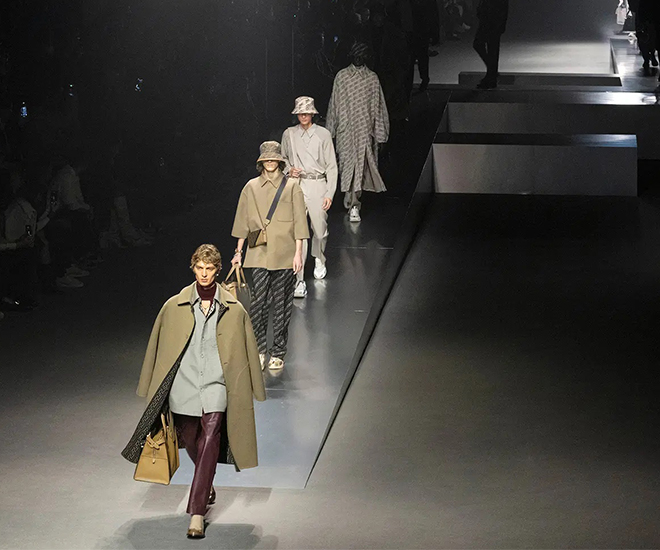 Out of all 54 looks at the Fendi Men Fall Winter 2022 show, each one was perversely posh in its silhouette and styling. But don't think of the term we're using as an insult because what Silvia Fendi has done this season is a successful continuation of the previous one: menswear that is just that much bolder, clothing that is sensual upon the first time one slips it on, and an idea that is much grander than just telegraphing "expensive".
A concept that riffs off gender fluidity without alienating the common man (hello, cropped cuts and jingly-jangly things), is somewhat a throwback to the golden age of hedonism (hello, seventies) and most importantly, proves that everyday wear (hello, beautiful separates) can form the building blocks of an all-season glamorous wardrobe.
Here, our 10 favourite looks from the Fendi Men Fall Winter 2022 show.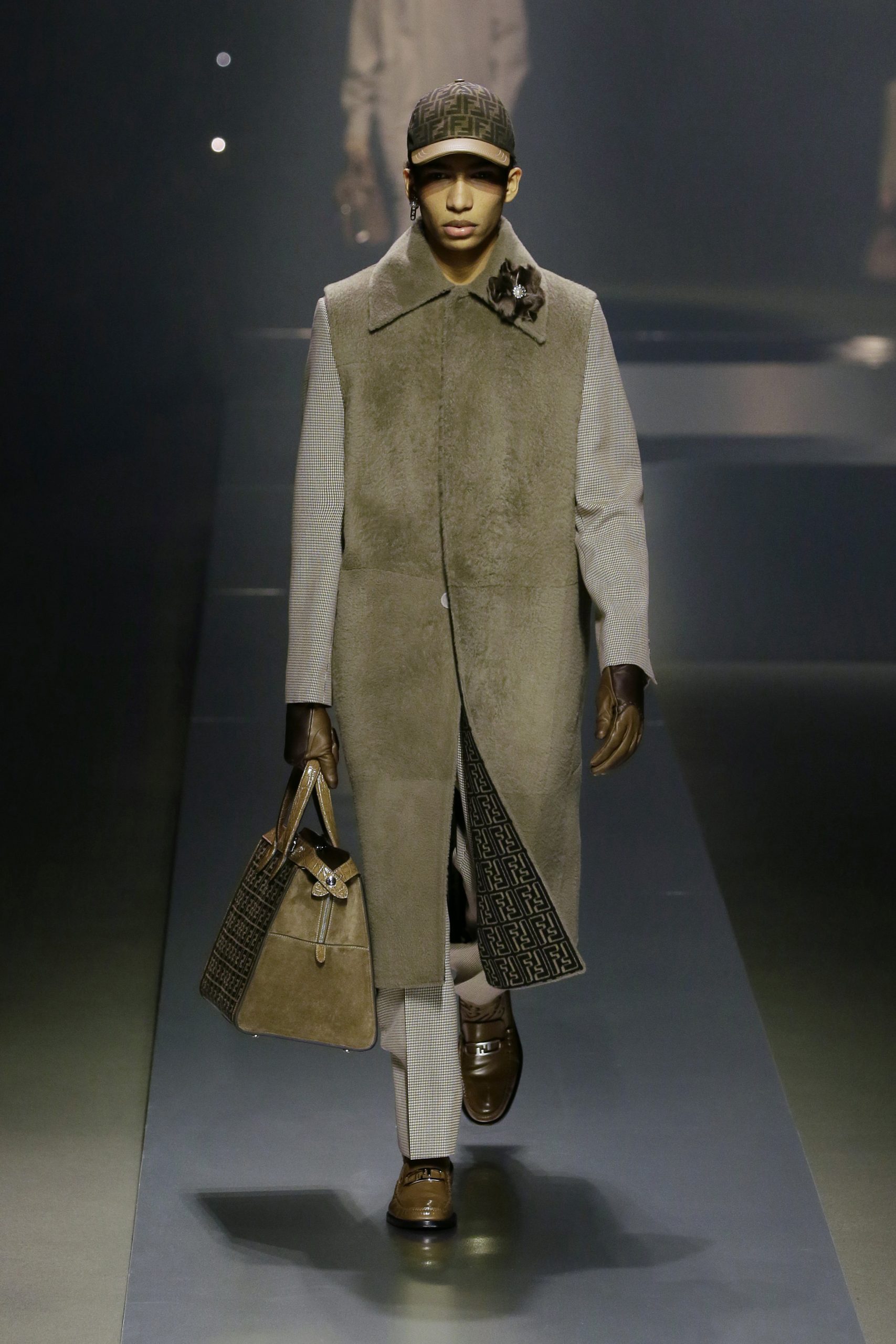 Look 1: The perverse posh starter pack: a finely cut crombie coat, a designer trucker hat, exotic leather man-bag and driving loafers.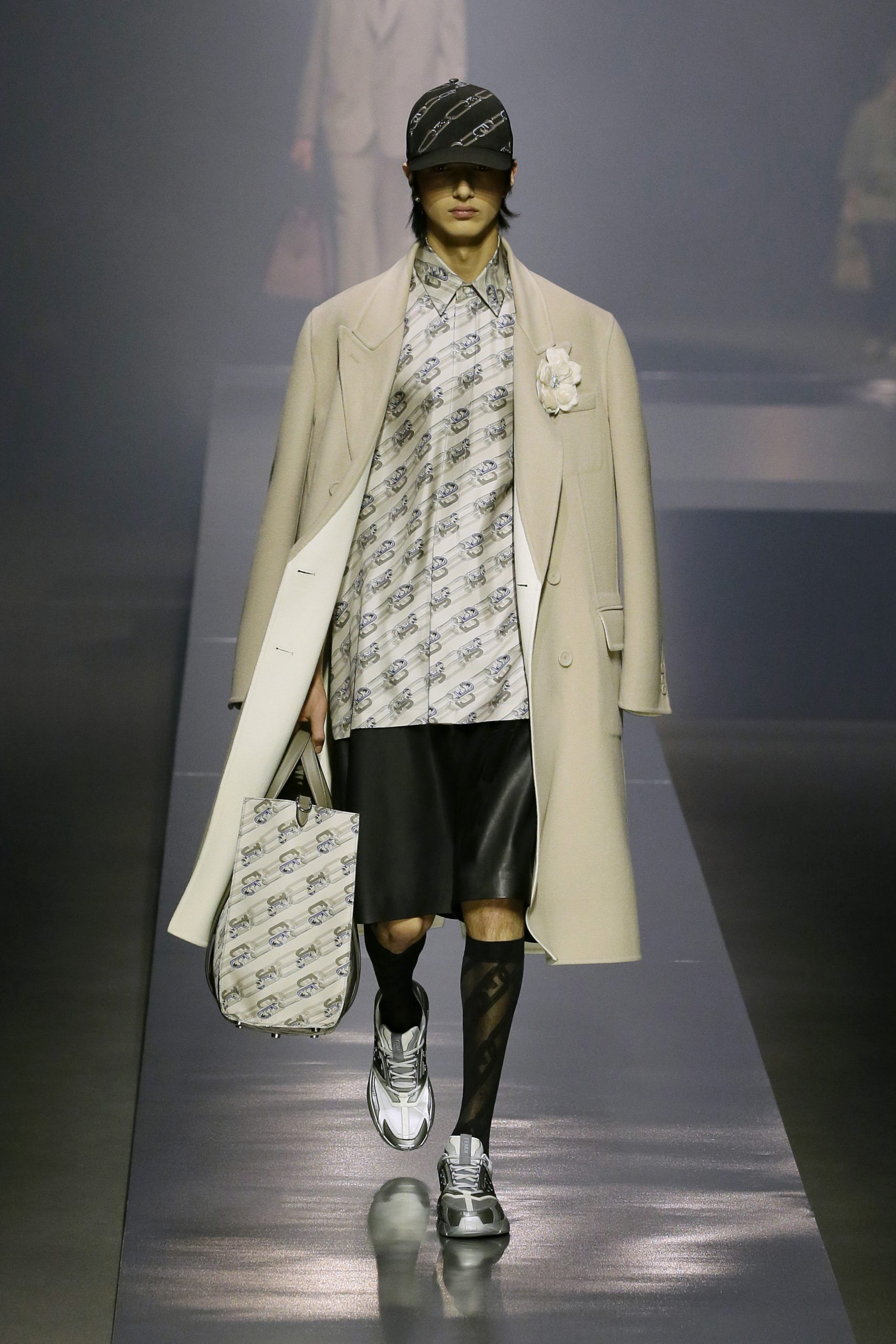 Look 3: While potentially overwhelming upon first look, the beauty of this look from the Fendi Men Fall Winter 2022 is when one looks at the pieces separately. Our pick? The sheer socks.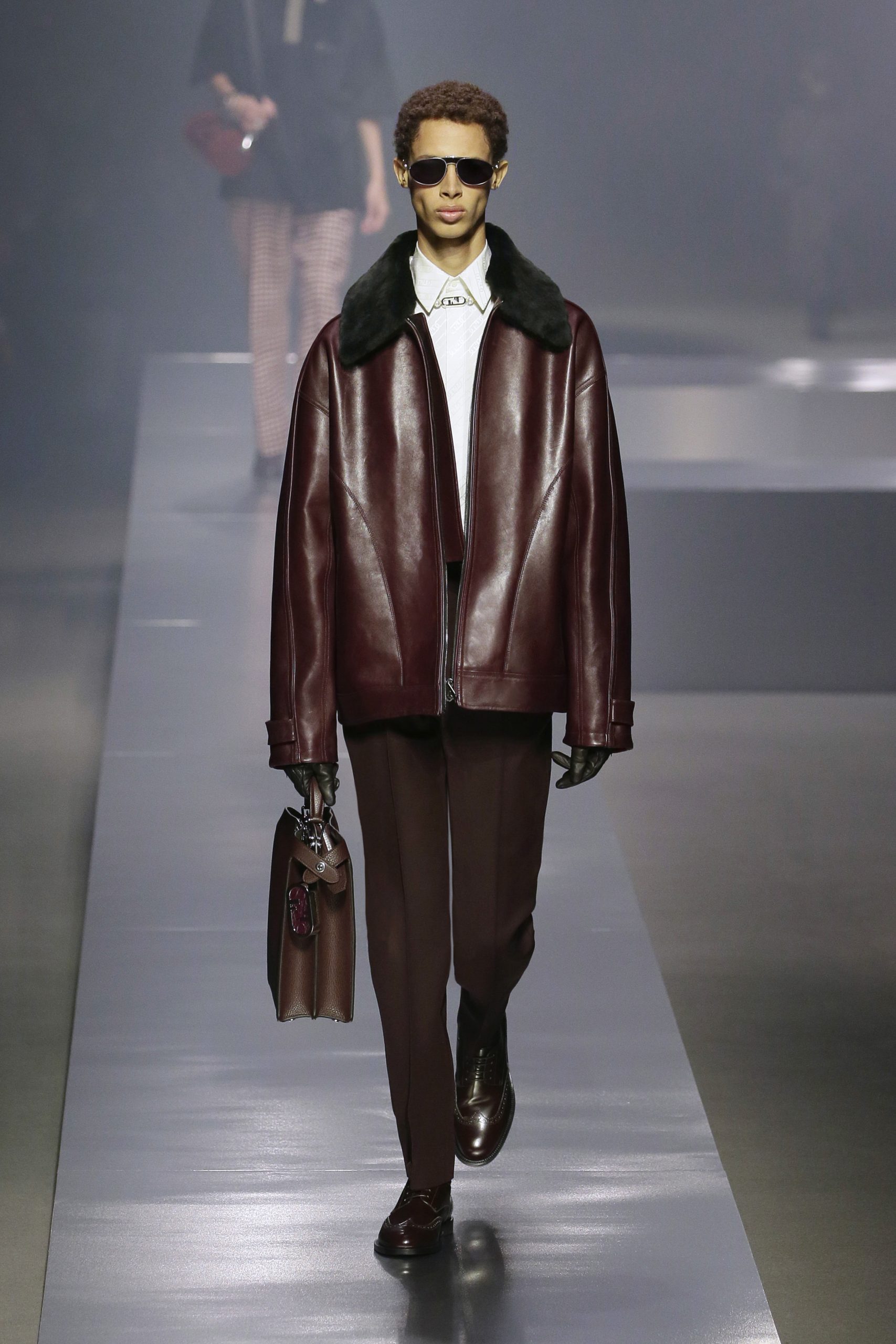 Look 11: Jet-set eleganza that works from the tarmac down to the streets. Peep the pearl necklace choker which is potentially, a new menswear staple for the next season.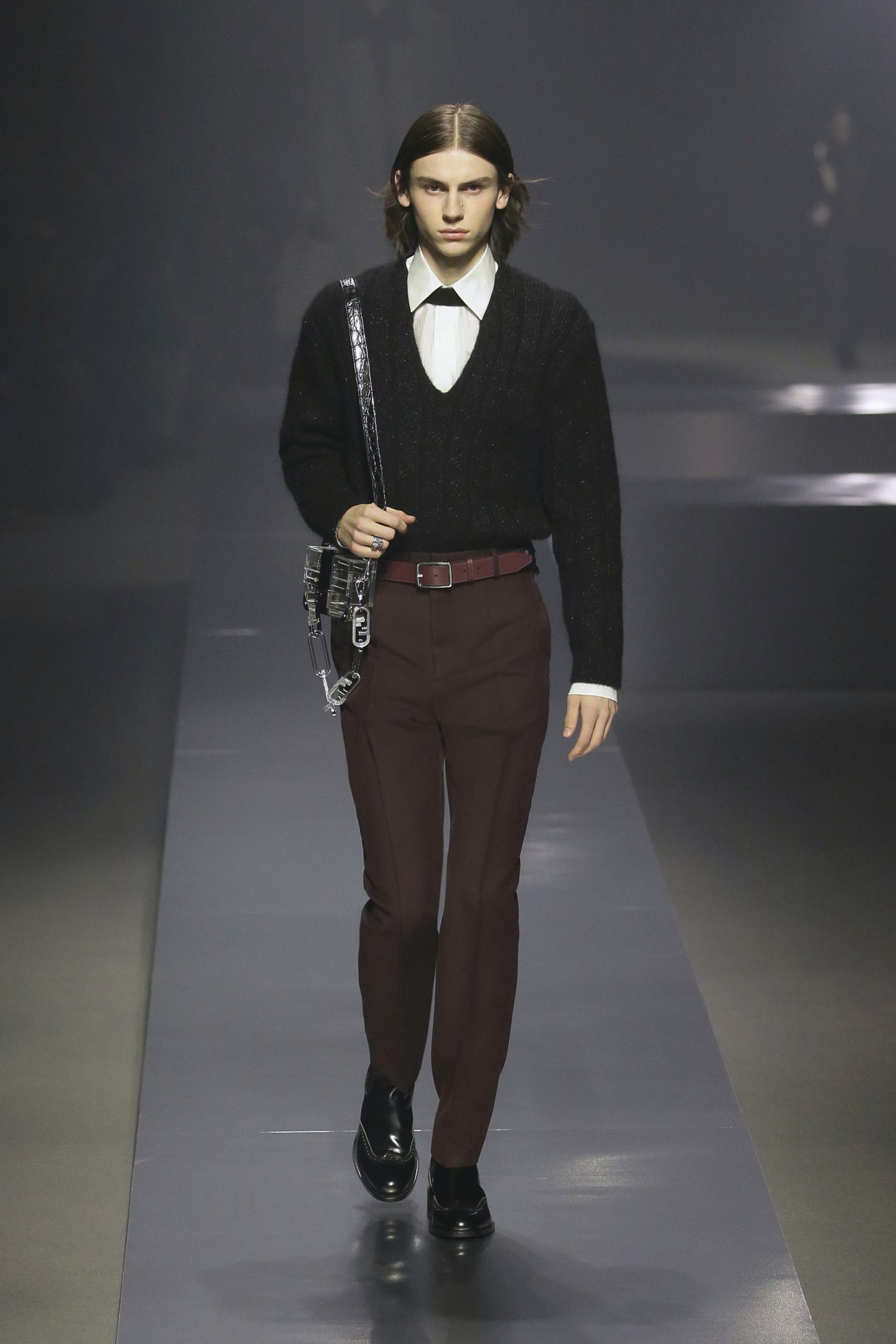 Look 16: Perhaps, a continuing motif from Fendi's Spring Summer 2022 show: baring some skin without making it vulgar. As for the bag? A piece of art in itself.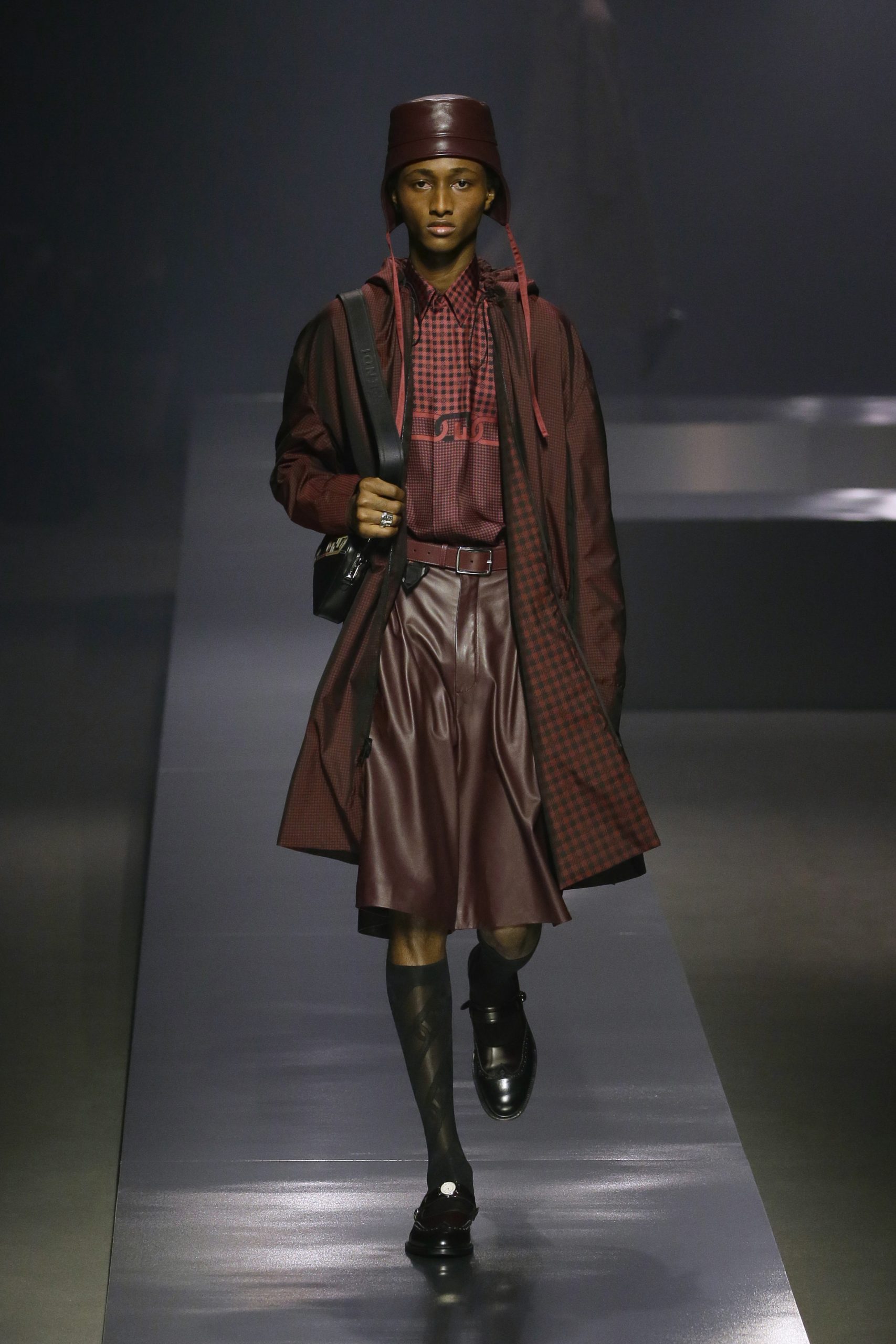 Look 20: The modern day dandy from the Fendi Men Fall Winter 2022 show now suits up in culottes.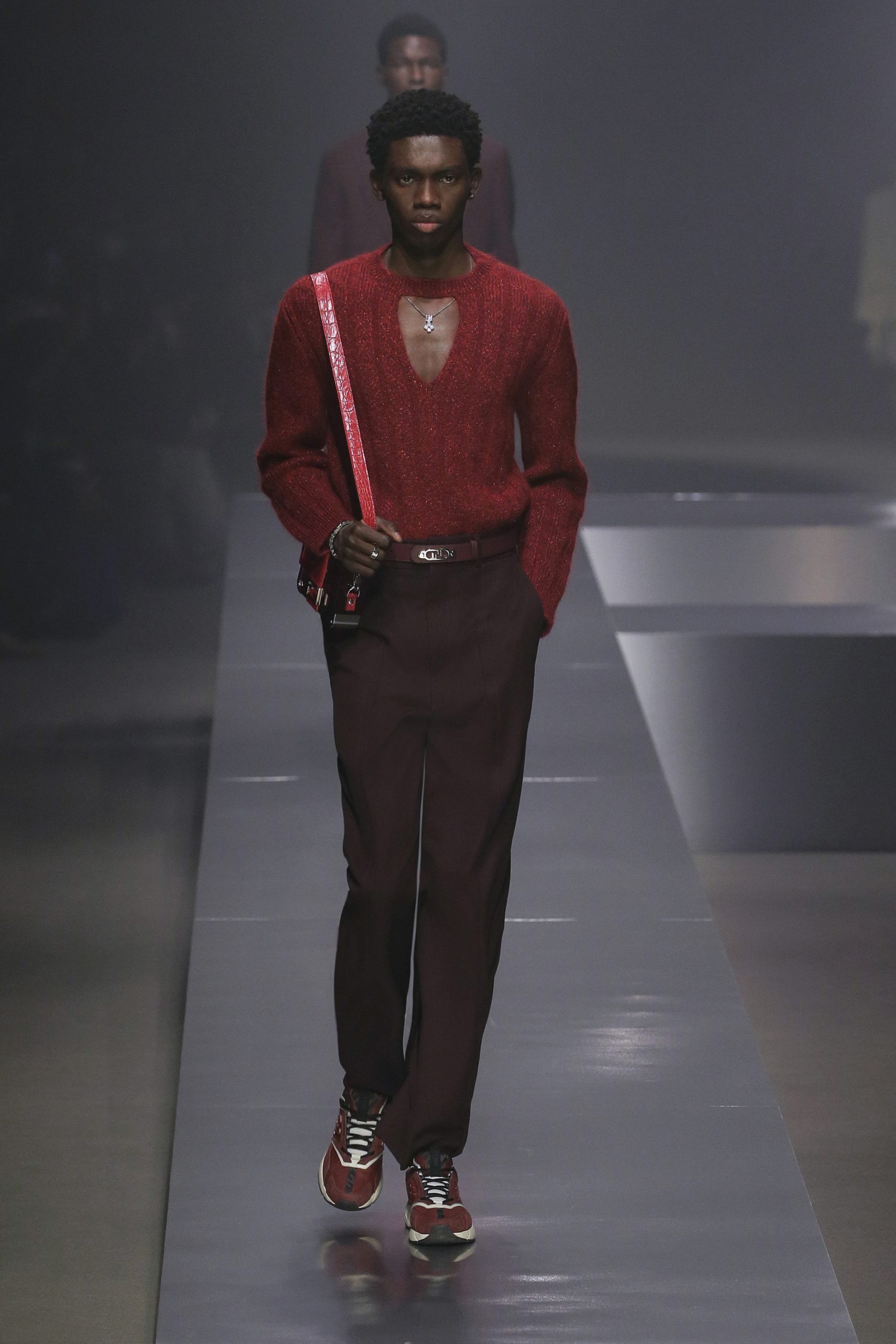 Look 25: The most erogenous part of the body next season is the little expanse of skin on one's chest, all the better to show off some bling.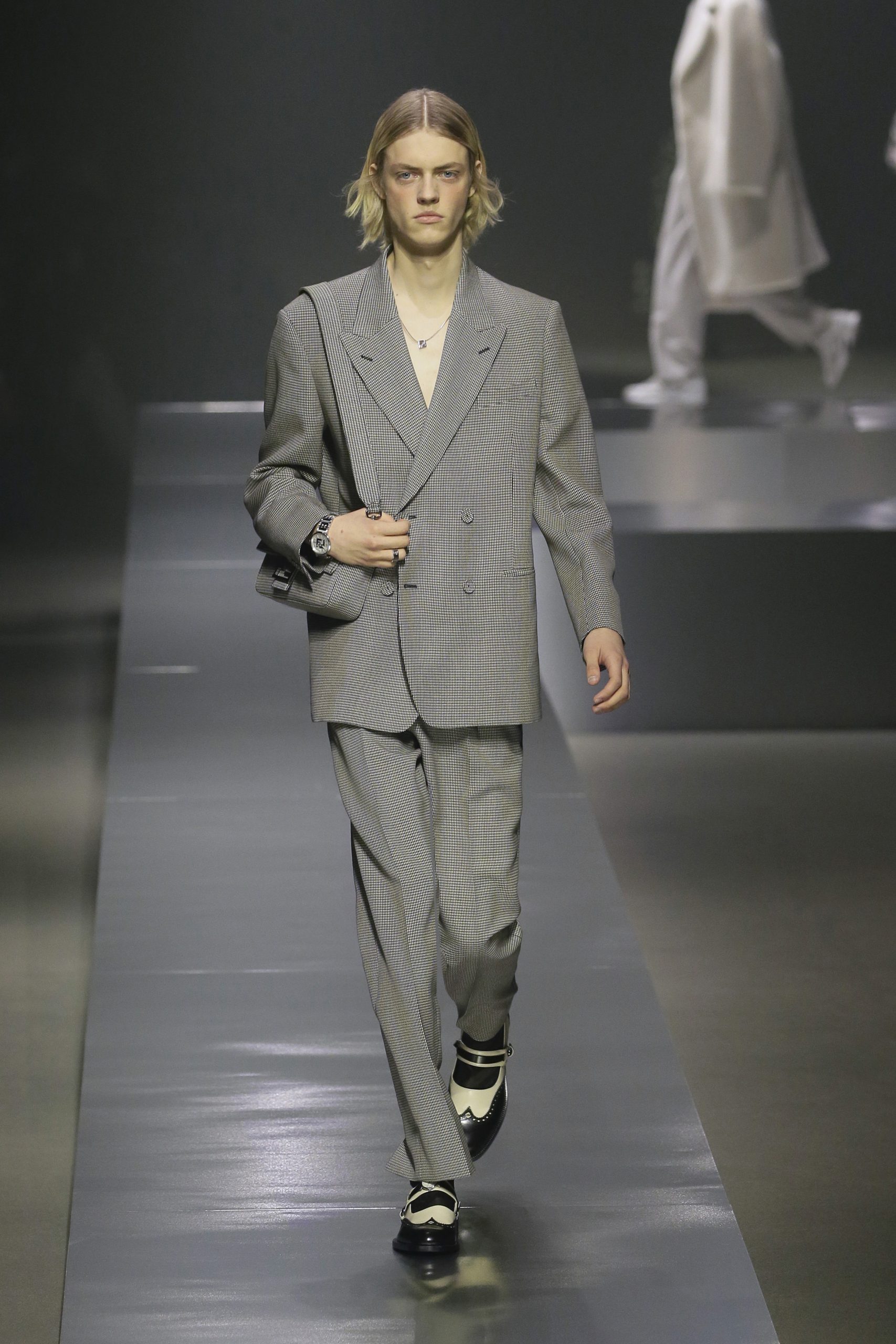 Look 37: The beauty of the Fendi Men Fall Winter 2022 is its menswear that is instantly understandable. In this case, the classic houndstooth suit with a slightly vintage cut.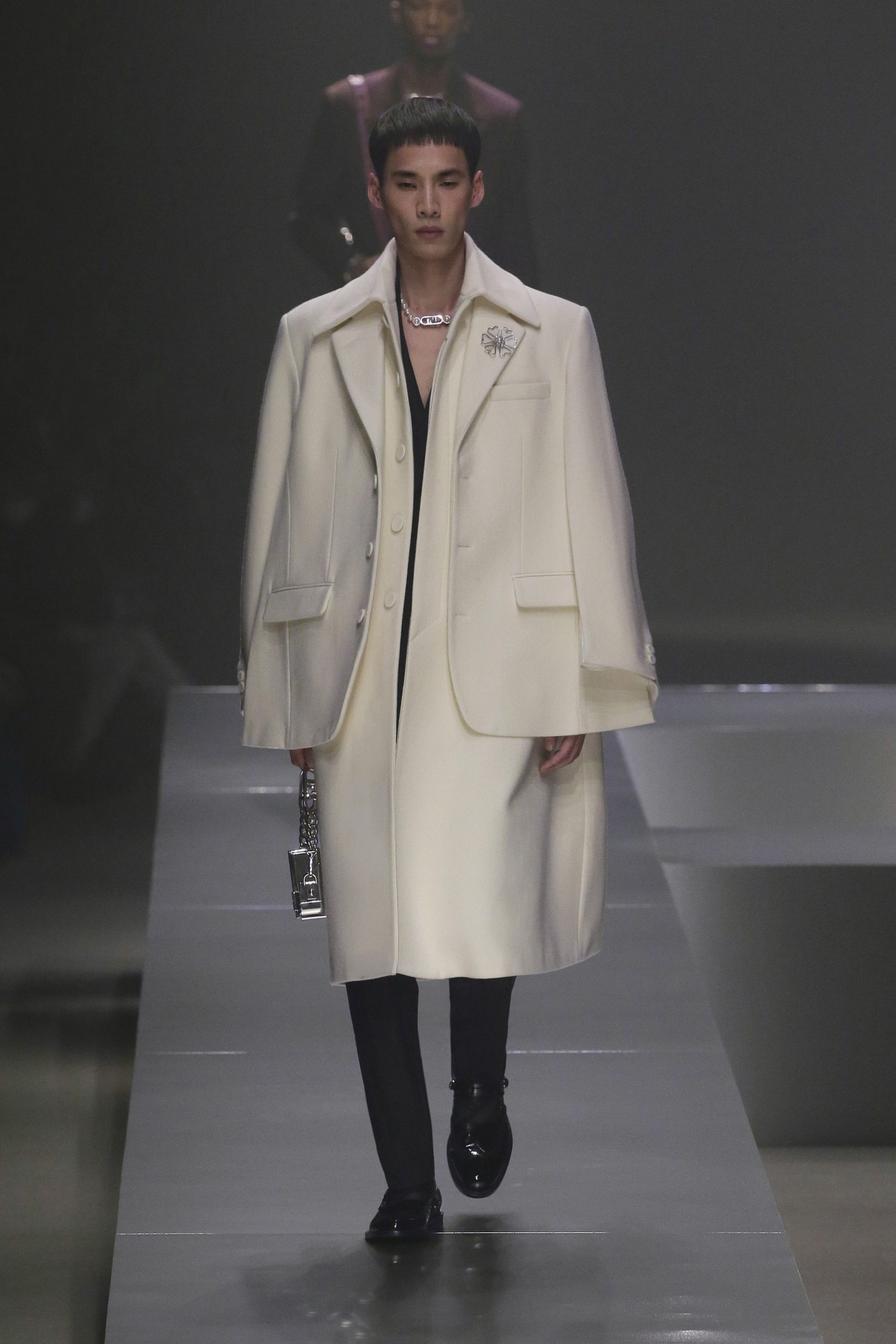 Look 48: Gender bending without having you twist your neck to get it which we're also calling the next look a celebrity is going to wear at an awards show.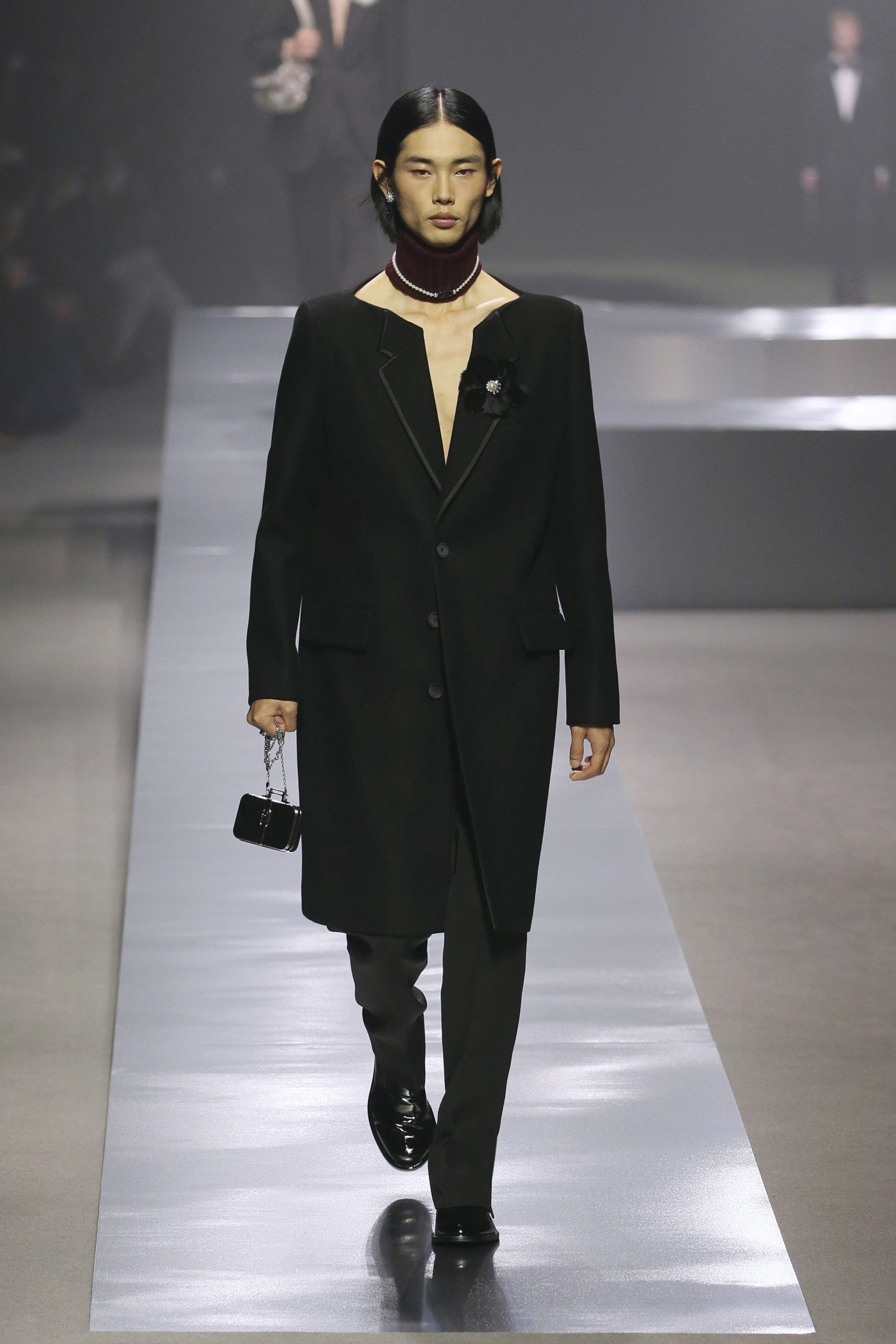 Look 51: A neckline favoured by the late Karl Lagerfeld that is at once sensuous as it is refined.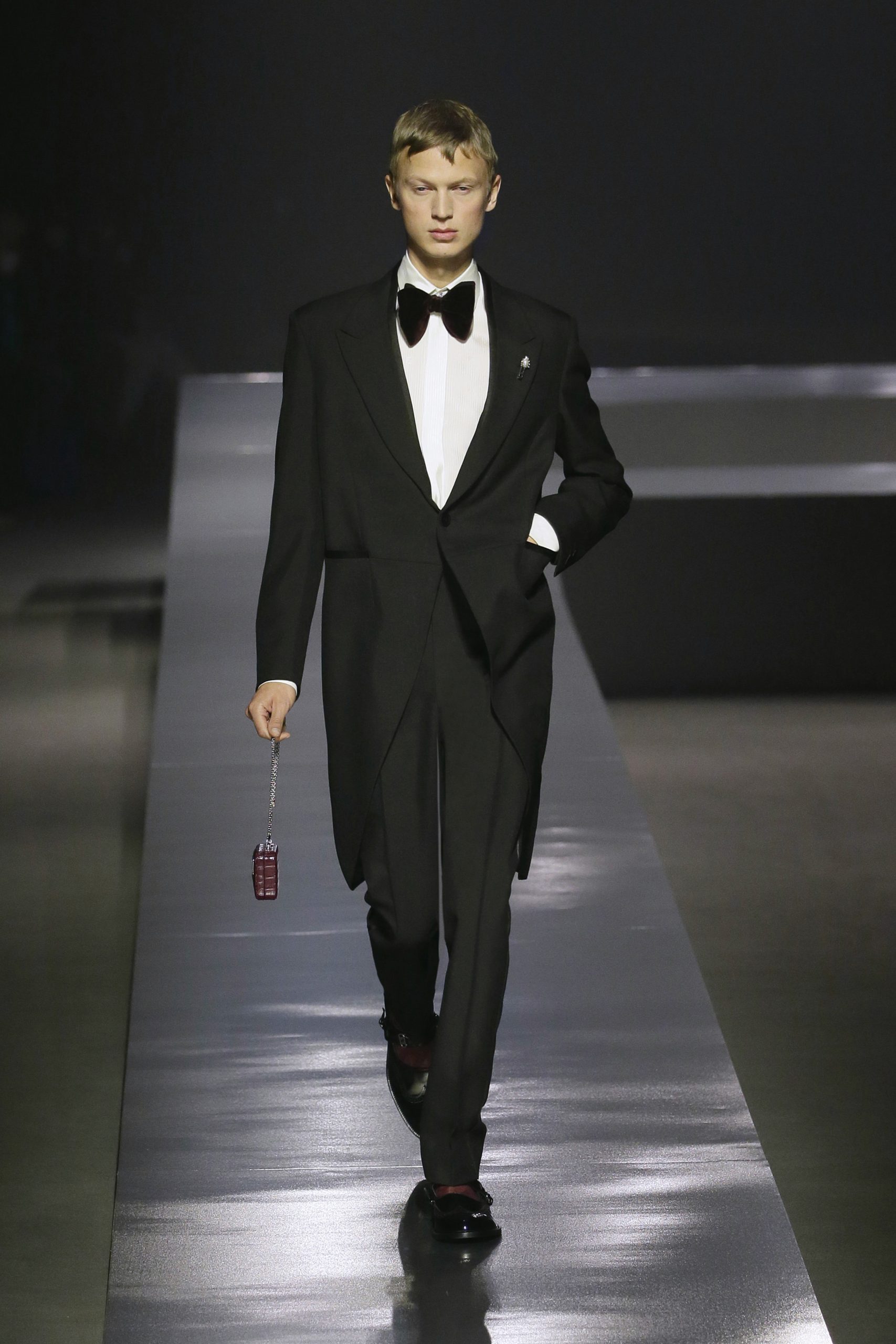 Look 54: The finale look from the Fendi Men Fall Winter 2022 show shows that the sands of masculinity at the House is now shifting. And we'd gladly join in on the ride.