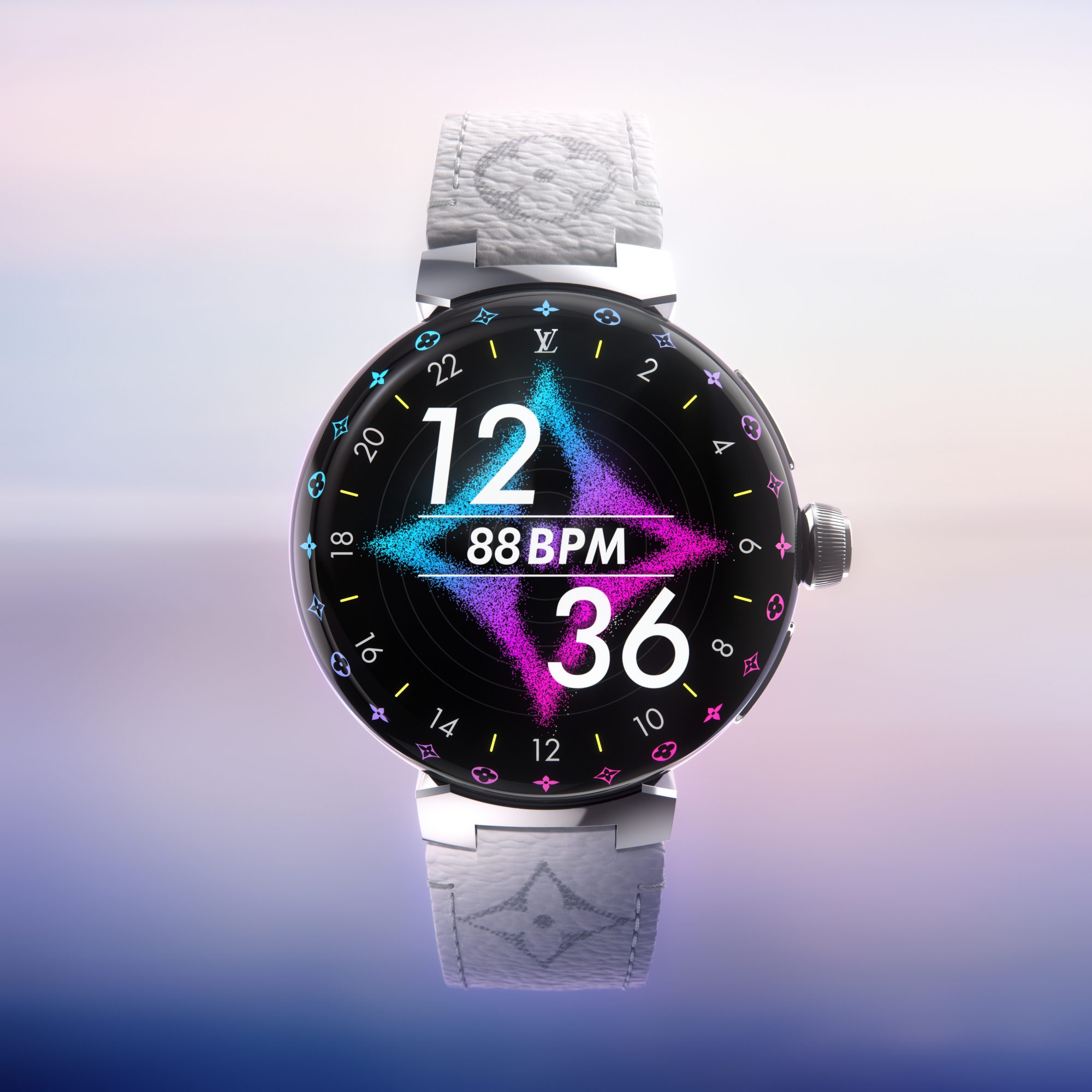 If were to name a watch that springs to mind Louis Vuitton, it would be the Louis Vuitton Tambour. Named after "drum" in French, the horological collection marking its foray into the watch territory launched in 2002. Among the sea of creations vying for attention, the French label has caught the eyes with its offbeat case design which bore 12 letters spelling its brand name. This year, Louis Vuitton breathes new life into the iconic Tambour line with Louis Vuitton Tambour Horizon Light Up, bringing overflowing liveliness with psychedelia.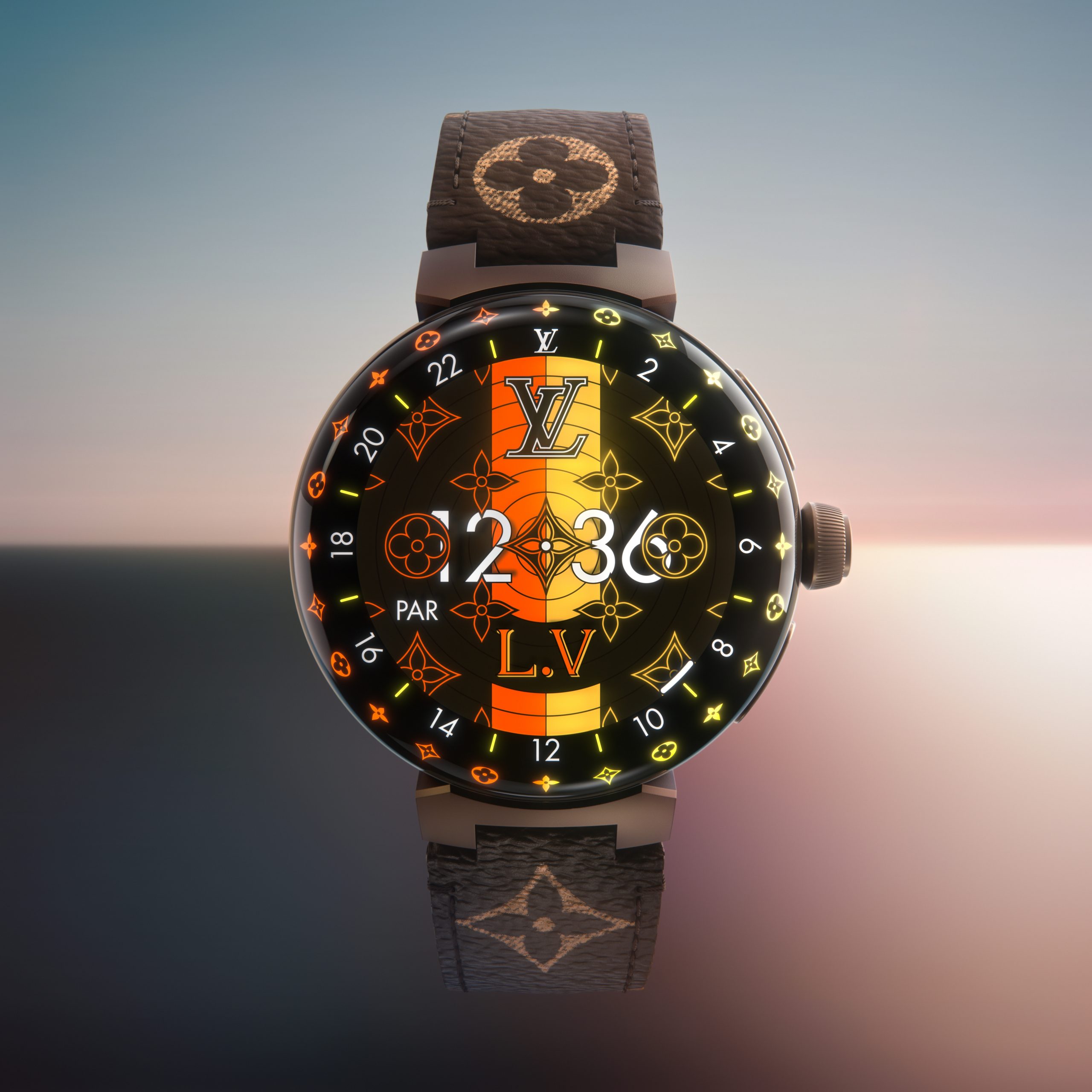 As the French Maison's third-generation connected timepiece, Louis Vuitton has reinterpreted the familiar silhouette and convex case profile of the progenitor for modern-day wearers. The curved sapphire glass arch overs the watch edge like an infinity pool merging into a distant horizon, creating an illusion that makes the watch's 44mm case look smaller on the wrist. Over that smooth edge, there are 24 LED lights behind the signature Louis Vuitton Monogram ring. Whenever the watch is activated or receives a notification, these light up in a dancing kaleidoscope of colours, creating a mesmerizing glow-in-the-dark animation.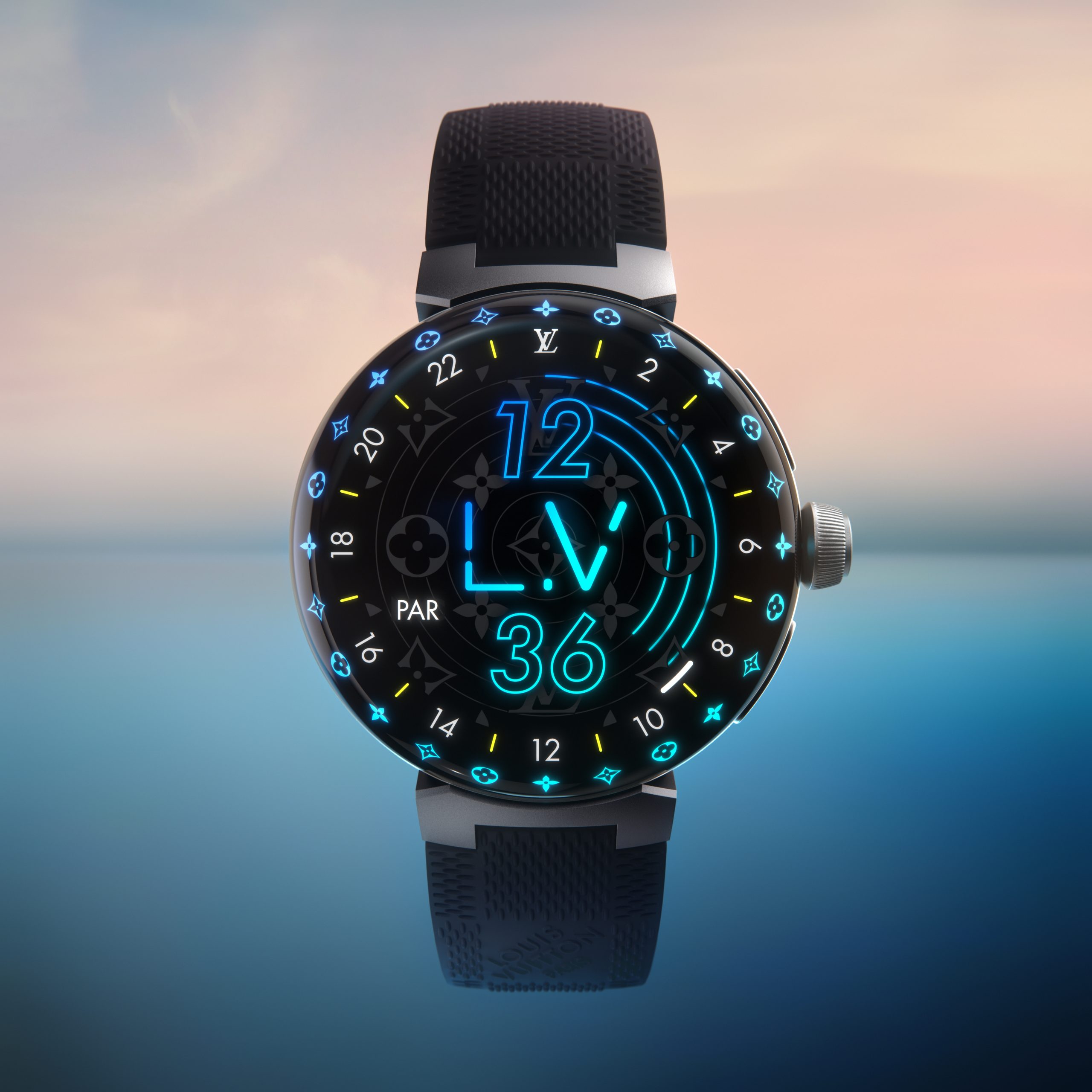 Cavorting to the rhythm of Louis Vuitton's custom-designed new operating system, the timepiece is brought to life with lightening-quick Snapdragon Wear 4100 processor, which runs the gamut from basics like agenda, weather, timers and alarms, through advances such as heart rate, air quality displays, to Louis Vuitton's exclusive "My Travel". Apart from that, every wearer can create their very own Louis Vuitton Tambour Horizon Light Up through bespoke creations. Bask in your moment with the individualistic watch face that can be easily tailored to suit a mood, look or occasion; be spoilt with eight built-in dial configurations, be it heritage-inspired striped animation or the French Maison's enchanting mascot Vivienne; feel a sense of belonging by adding your own initials; or step up your style game with quick strap change system that gives the wearers access to the colourful world of Louis Vuitton Tambour straps. The colours? The Louis Vuitton Tambour Horizon Light Up comes in three options: the Polished Steel, the Matte Black and the Matte Brown.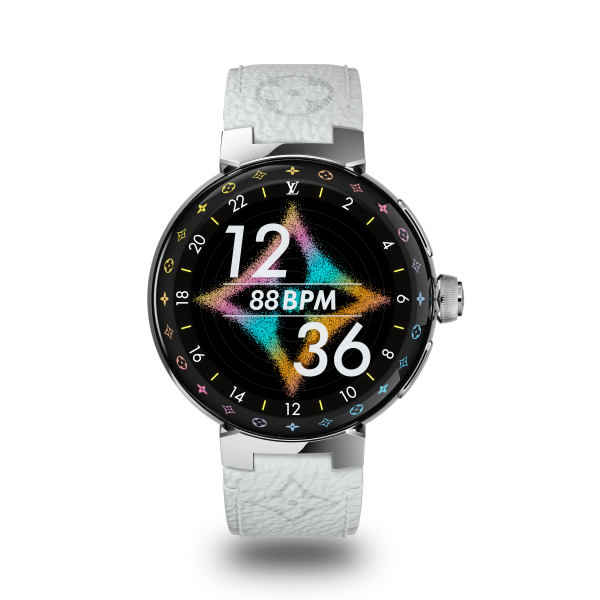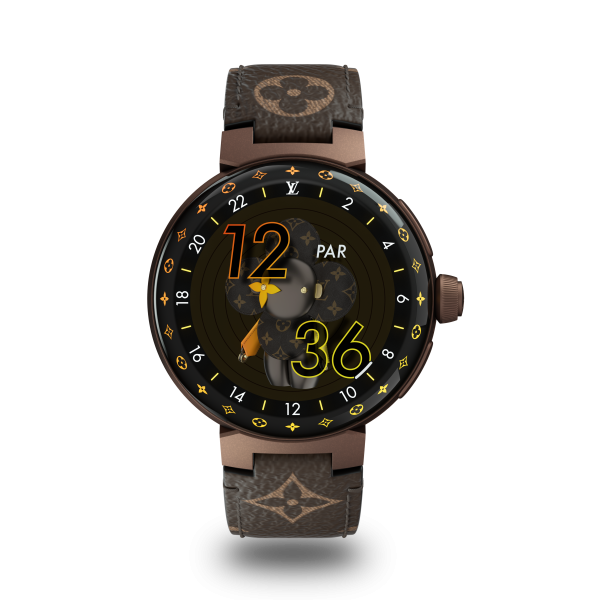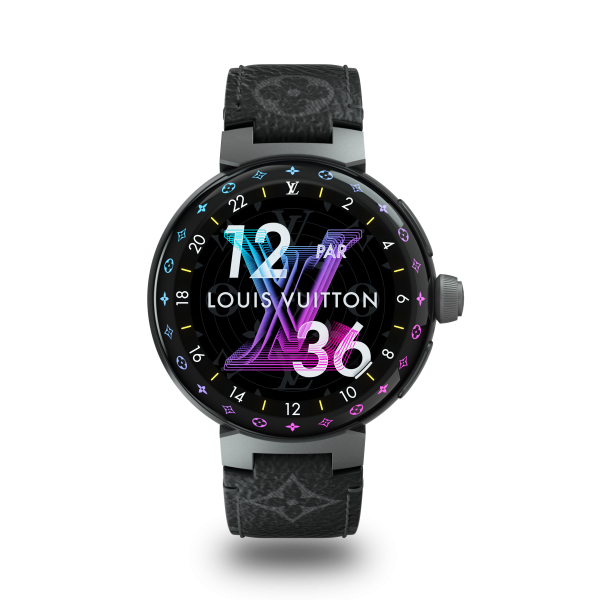 Check out the Louis Vuitton Tambour Horizon Light Up watch here.