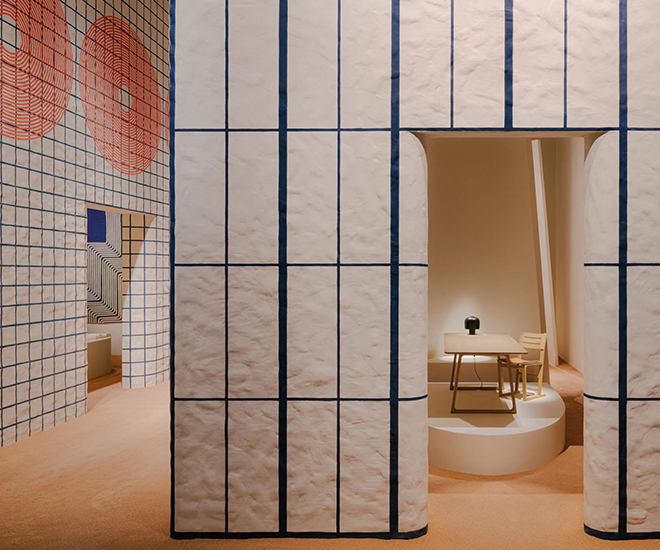 In short, Milan Design Week (or Salone del Mobile for the aficionados) is a lower-key version of fashion week albeit for furniture. It is serious in its own right (its 2019 edition clocked in 386, 236 visitors in under six days), it places propriety over pretension (Lidewij Edelkoort, the esteemed design trend forecaster is a fan) and since moving numbers is a priority, the frivolity of buying furniture is balanced with the functionality of how each piece fits into the building blocks of living.
The Hermès Milan Design Week 2021 installation is the temple of good taste — a design nirvana of sorts for anyone who makes the pilgrimage. What elicits the delight of it this year? Could it be said that the pieces tickle brain neurons that deliver copious shots of dopamine?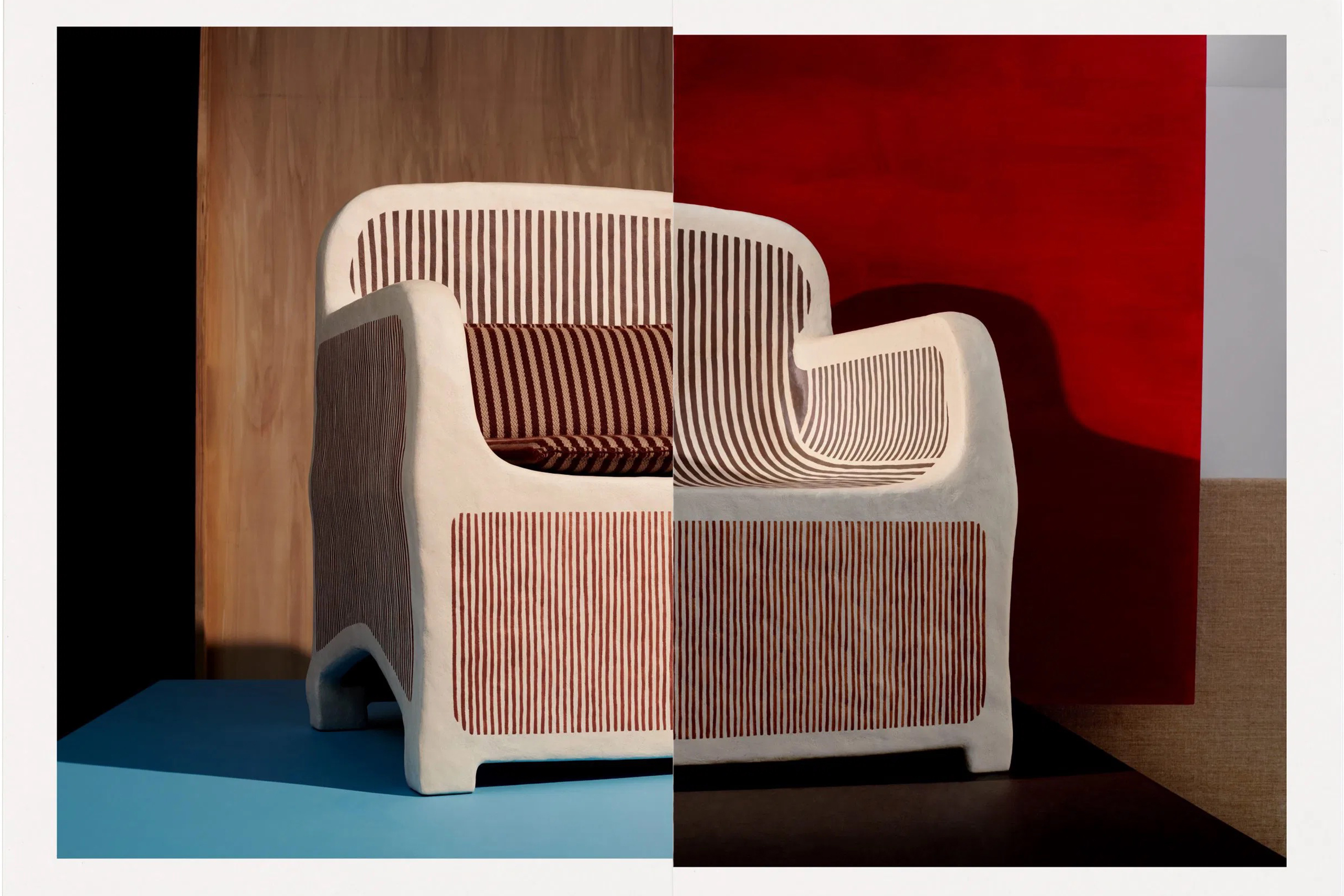 The Sillage d'Hermès — an organically shaped seat — is as sensual as it is robust. A handsome beechwood structure (its toughness against scratches and scarring is tempered by its soft and uniform grain lines) clad with cashmere cushions. A chair that is at its best when it makes its occupant feel his best, is varnished and hand-painted by an assemblage of artisans.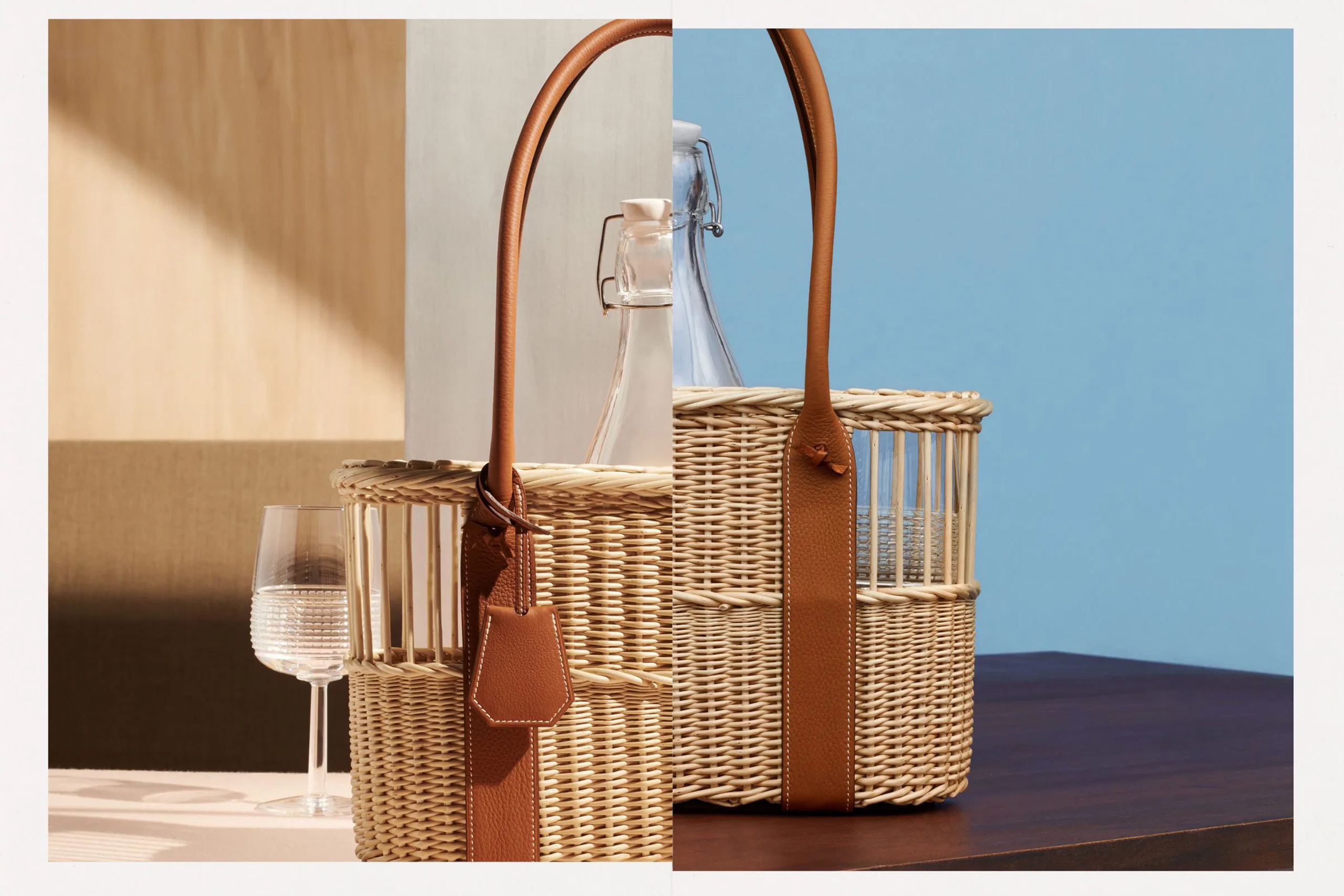 Something so simple as a basket (it is titled the Park, handwoven by Hermès own artisans who form a small clan of just 200 vanniers in France) provides great delight. A leather and woven wicker bottle basket (each basket conforms to curves and changes colour with spills and thrills) complemented by two Intervalle stemmed crystal glasses extend an invitation into the warmth of the sun and verdant green grass below one's feet.
What truly makes the Hermès installation a utopia is its simplicity. One does not need artistic accolades to appreciate the pieces. This is neither minimalism nor modernism at play as it is a single-subject motivation and sensibility to design that anybody can appreciate and also a piece that breathes and lives in tandem with one's life — a vérité feel if one will.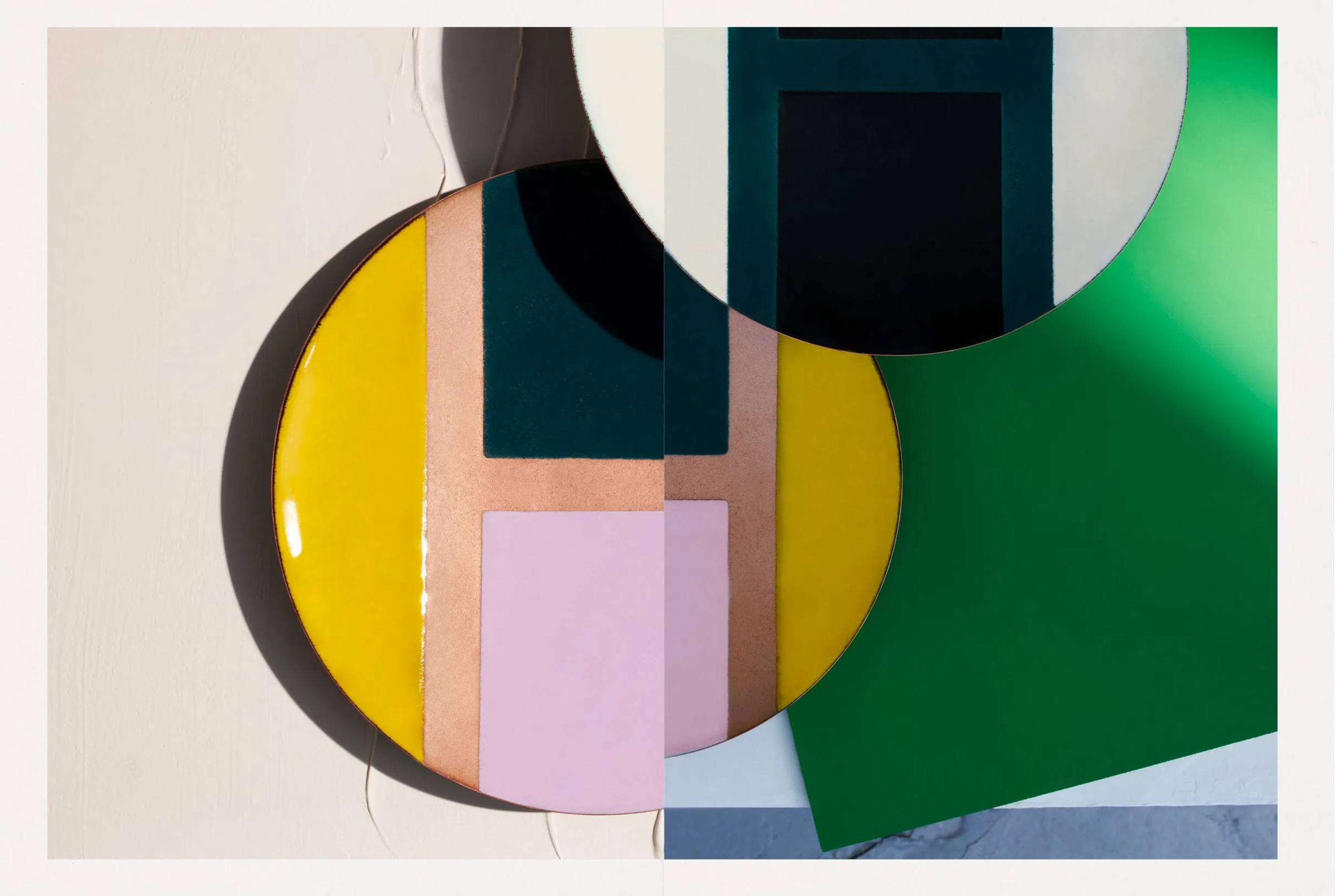 A new tableware series, Sialk — each piece is made of a sheet of copper tinted with enamel, applied and layered meticulously that requires a cult-like knowledge of colours — comprises the tempering of textures and contrasts. In the world of Hermès, these objects are designed to celebrate texture (another stunner: H Dye hand-woven plaits with unique geometric combinations) — "a collection of decorative objects for the home that explores the language of materials that brings a sense of physicality and texture."
In an everyday context, these objects from the Hermès Milan Design Week collection are a pleasure to look at and a way to telegraph one's taste without being precious or protective. The true joy is in the usage of these thoughtfully crafted items.