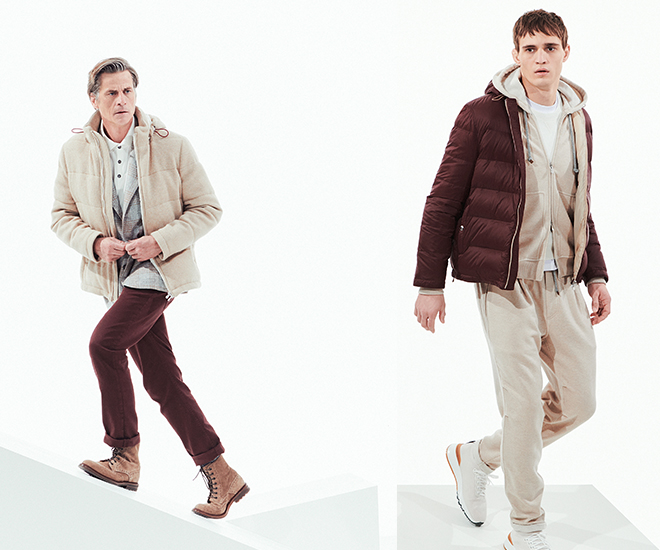 While we live for newness and innovation in our fashion, we also deeply value consistency. And Brunello Cucinelli does a great job at that. Continuing his winning formula, his latest collection for A/W '21 follows the same codes of fitting into the modern world while holding (and sustaining) the sense of natural ease in high regard with an appreciation for natural high-quality materials and for the human touch of craft.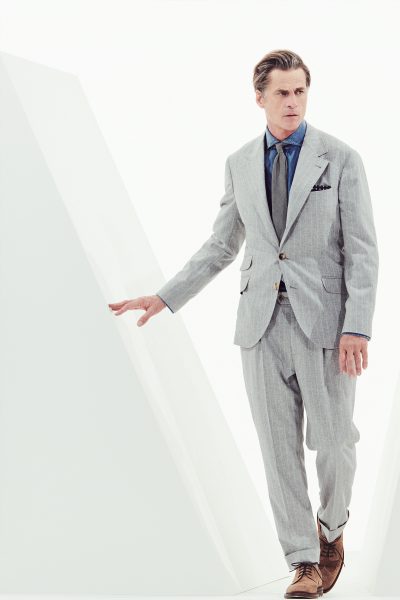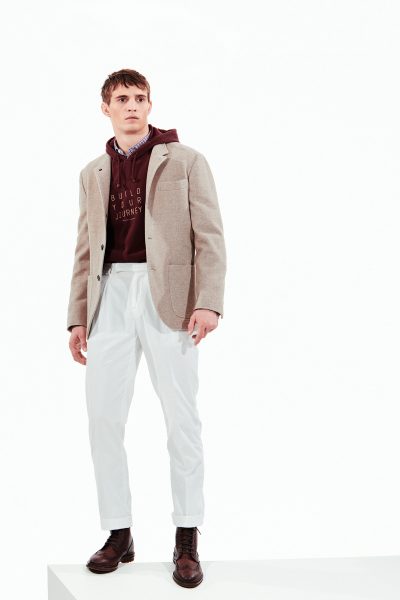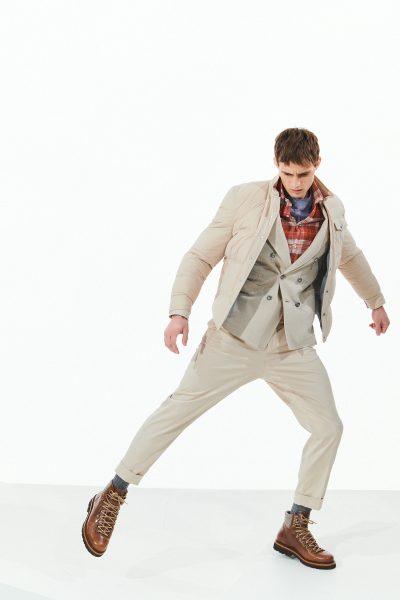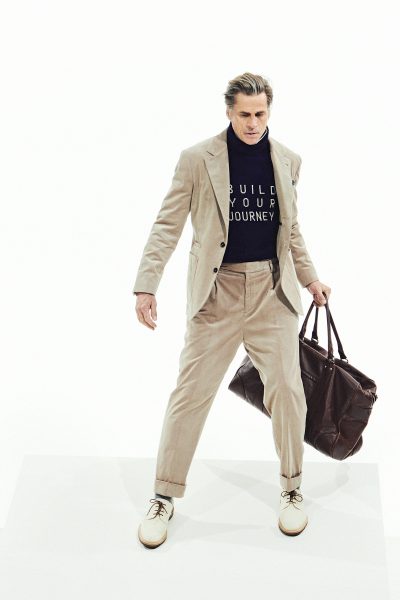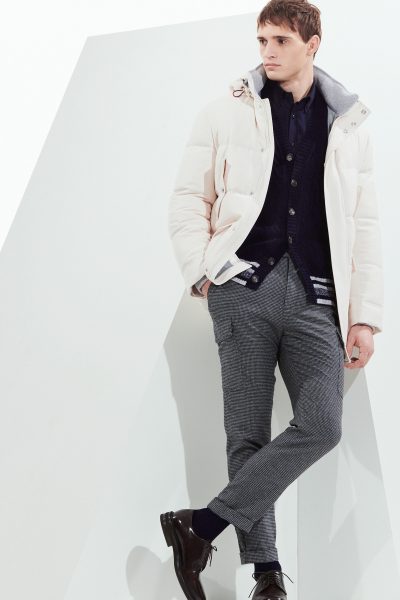 As the world slowly opens up, the pieces riff on the sense of renewal with knitwear becoming one of the main subjects of the collection. "It's not a blind sense of hope; it's constructive hope," Cucinelli said. "People want to look well, not pretentious or – God forbid! – showy. Just at ease with themselves and good-looking, elegant. They can't wait to put their ties and well-cut suits back on." A Cucinelli-esque ode to the elegance of comfort, his vision well-translated into classic soft- tailored, formal-informal blazers that were kept nipped-waistedandround-shoulderedbutwere updated just so slightly longer than usual and paired with loose-fit trousers. Luxurious alpaca sweaters and chunky chine cashmere knits were also proposed in bigger silhouettes while urban wardrobe staples like coats and peacoats were cut with a slightly easier for updates comfort.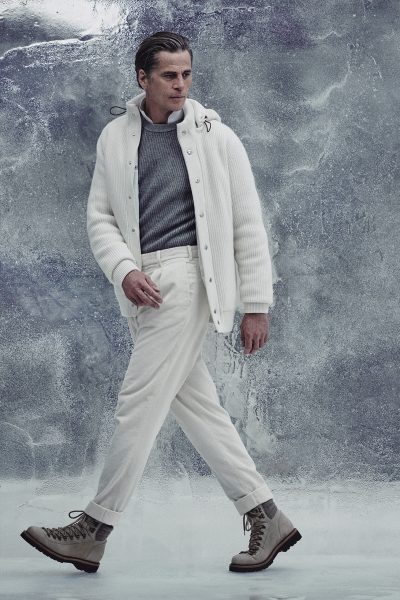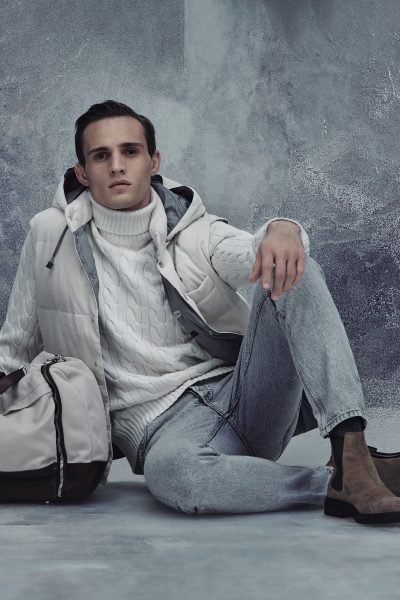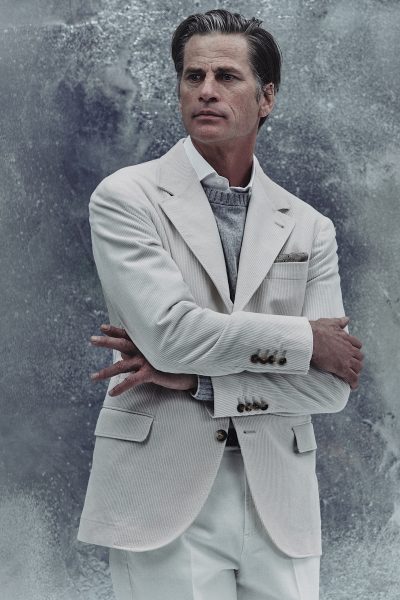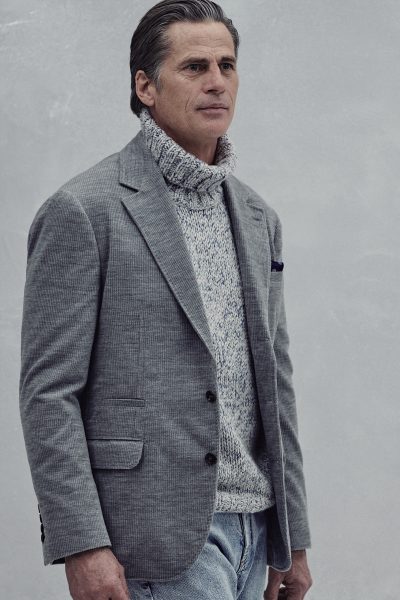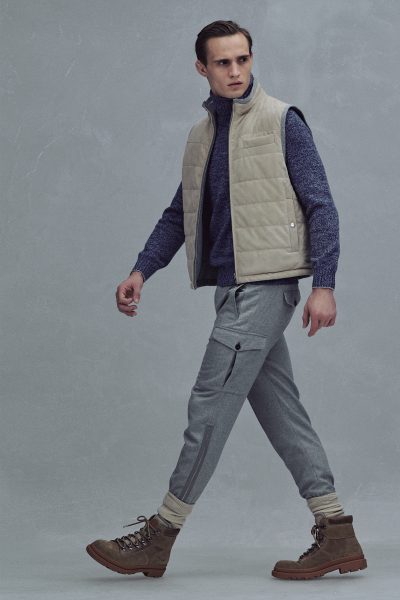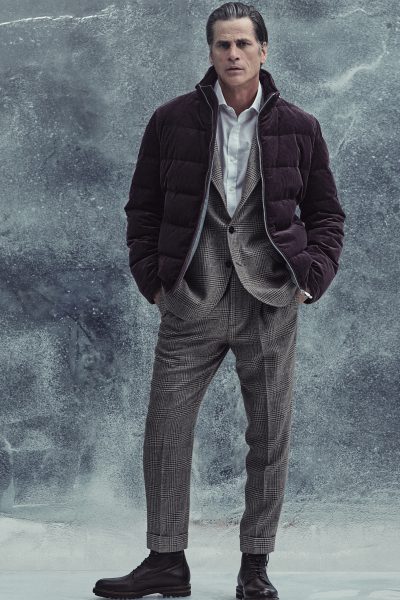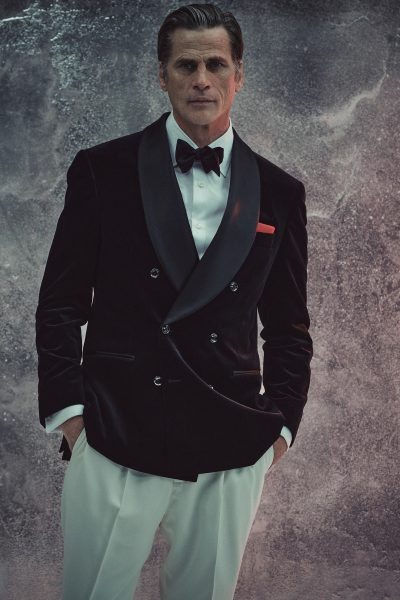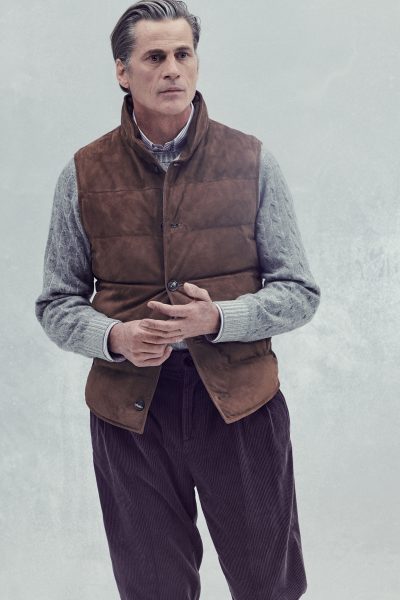 Attuned to the moment, Cucinelli's flair for this season is clear, and his customers know that his wearable designs have that additional and special artisanal factor which reflect to its conspicuous sales. Long-lived clothes are in fact central to his ethos, which is why even with innovation and change in every new Brunello Cuccinelli collection, you always know you're wearing clothes with a consistent point of view.
This story first appeared in the October 2021 issue of Men's Folio Malaysia.