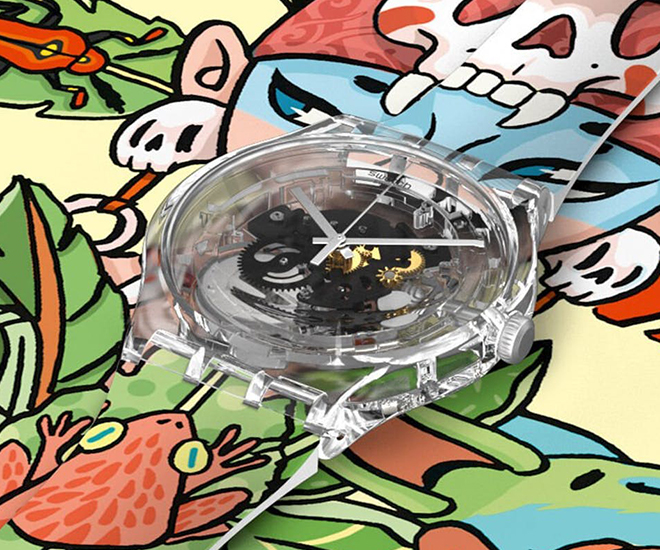 In celebration of Malaysia's 64th Independence Day, Swatch and graffiti artist Kenji Chai release an eye-catching canvas design that embrace our country's unique multi-ethnic society.
As part of Swatch X You, the watchmaker's digital platform that allows people to customise their own timepiece, Kenji Chai's Swatch celebrates Malaysia canvas takes its cue from Malaysia's proudest elements.
A traditional wau bulan (moon-kite) takes centre stage in the tropical-infused graffiti, accompanied by the wildlife for Malaysia -including bearcat, hornbill, tapir and proboscis. The canvas also sees other heritage such as traditional costume, folk dance and local dishes – cause how can we not talk about our food?
View this post on Instagram
Kenji Chai's Swatch X You canvas will be available on swatch.com throughout this August 2021. Select the desired section of the canvas by editing the placement of the watch.
You can also customise the movement, mechanism, indexes and a personal message on the back of the dial before placing the order.