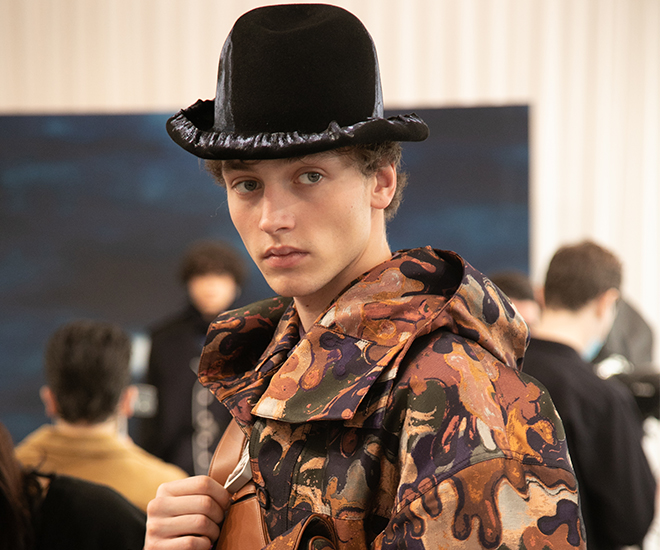 More than just a maestro in garment construction, Kim Jones is the king of collaborations. From his first team-up, as creative director of Dior Men, with Kaws to his recent partnership with Amoafo Boako, Jones isn't afraid of sharing the limelight with a fellow creative genius. For his Autumn/Winter 2021 collection, he tapped Peter Doig, one of the greatest figurative painters of his generation, to offer a show-stopping line-up of items that mixes military styles with magical prints and colouring.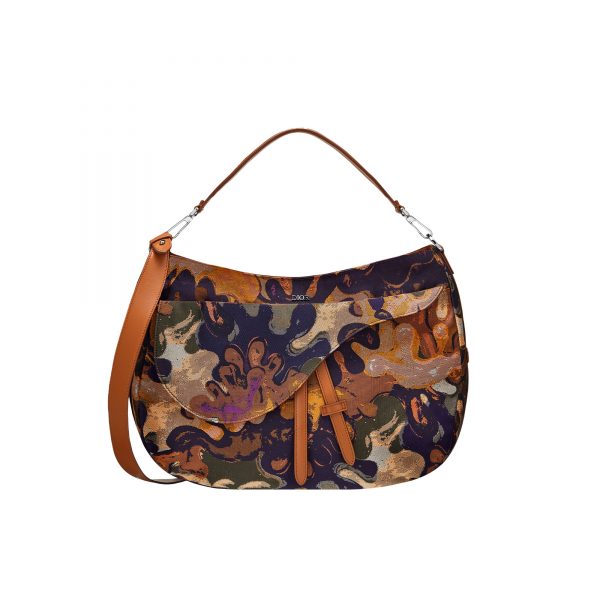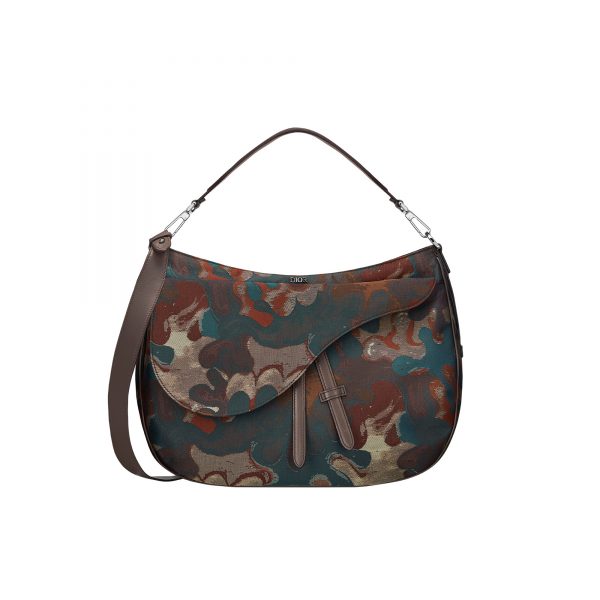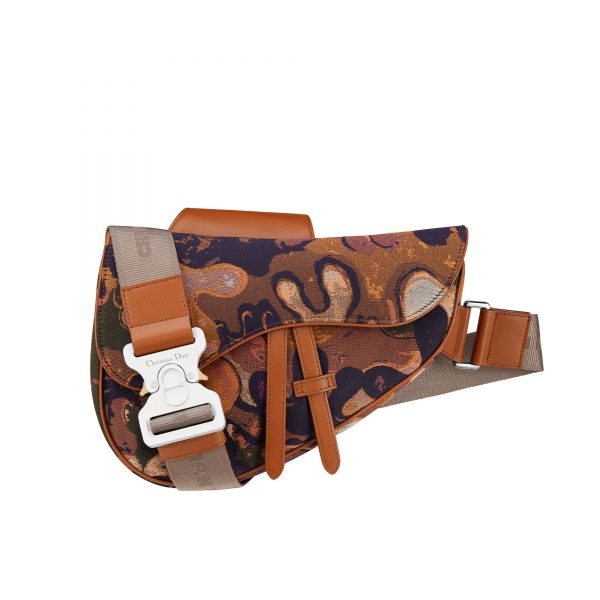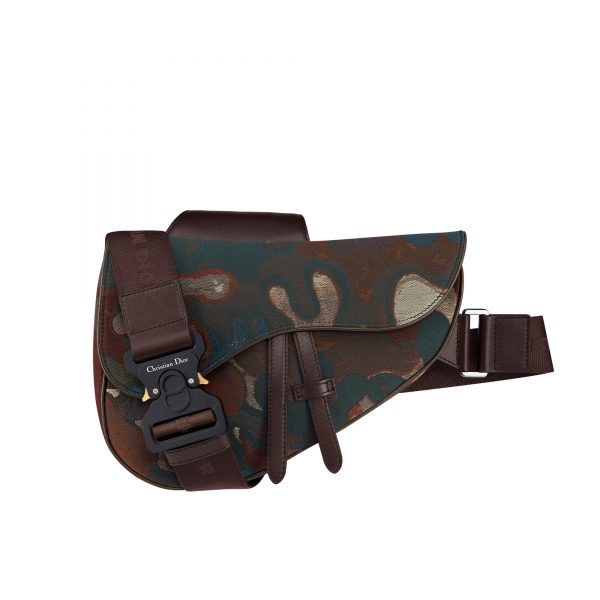 Doig incorporated two main animalistic emblems – Christian Dior's Dog bobby and the artist's lion character – into the collection, which the show notes described as, "a likeness of Christian Dior's dog Bobby, a lion that simultaneously recalls characters from Doig's paintings and a masquerafe costume made by Pierre Cardin for Christian Dior in 1949, an echo evoking the steadfast friendships Mr Dior had with artists like Jean Cocteau and Christian Bérard, a passion for art and artistry that the house has always cherished." They were featured on accessories as well as hand painted on wool felt hats by Stephen Jones. The artist's influence was deeply felt in the pastel and warm colour palette. Draped in hues comprised of deep purple, bright yellow and orange, and vibrant green, the models appeared from the blue-skied landscape installation created by Doig.
Inspired by the "ceremony of the everyday", the disposition of the collection was without a doubt one of masculine extravagance. The clothes took their cue from the iconic staples of ceremonial uniforms: neat military camo print outerwear, tailored trousers and berets and boots worked their way into the collection. "I wanted to take that celebratory aspect of uniform forward into dressing up, because it feels relevant for right now," Jones said in an interview. "It's a reaction to the weird times we're living in and I want to put optimism out there. That's what Christian Dior stands for: joie de vivre. When everyone is free, we'll all want to be dressing up and going out and living their lives fully."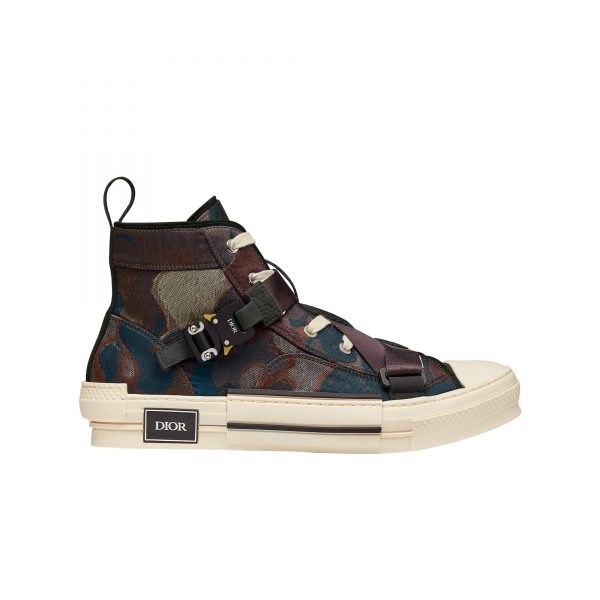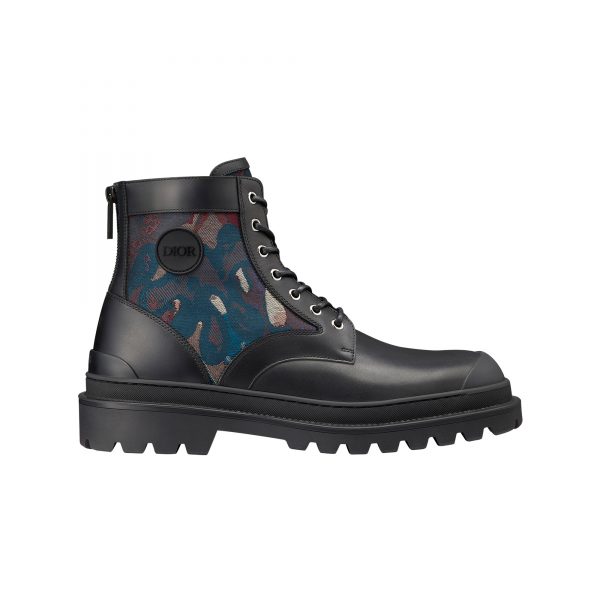 A statement-making camouflage motif paved the way for an upbeat connection between the now and then. The military print can be seen splashed across a Saddle bag in delicate jacquard and a hobo interpretation, the Saddle Soft, as well as the Dior Explorer boots and the B23 sneakers.
This story first appeared in the August 2021 issue of Men's Folio Malaysia.