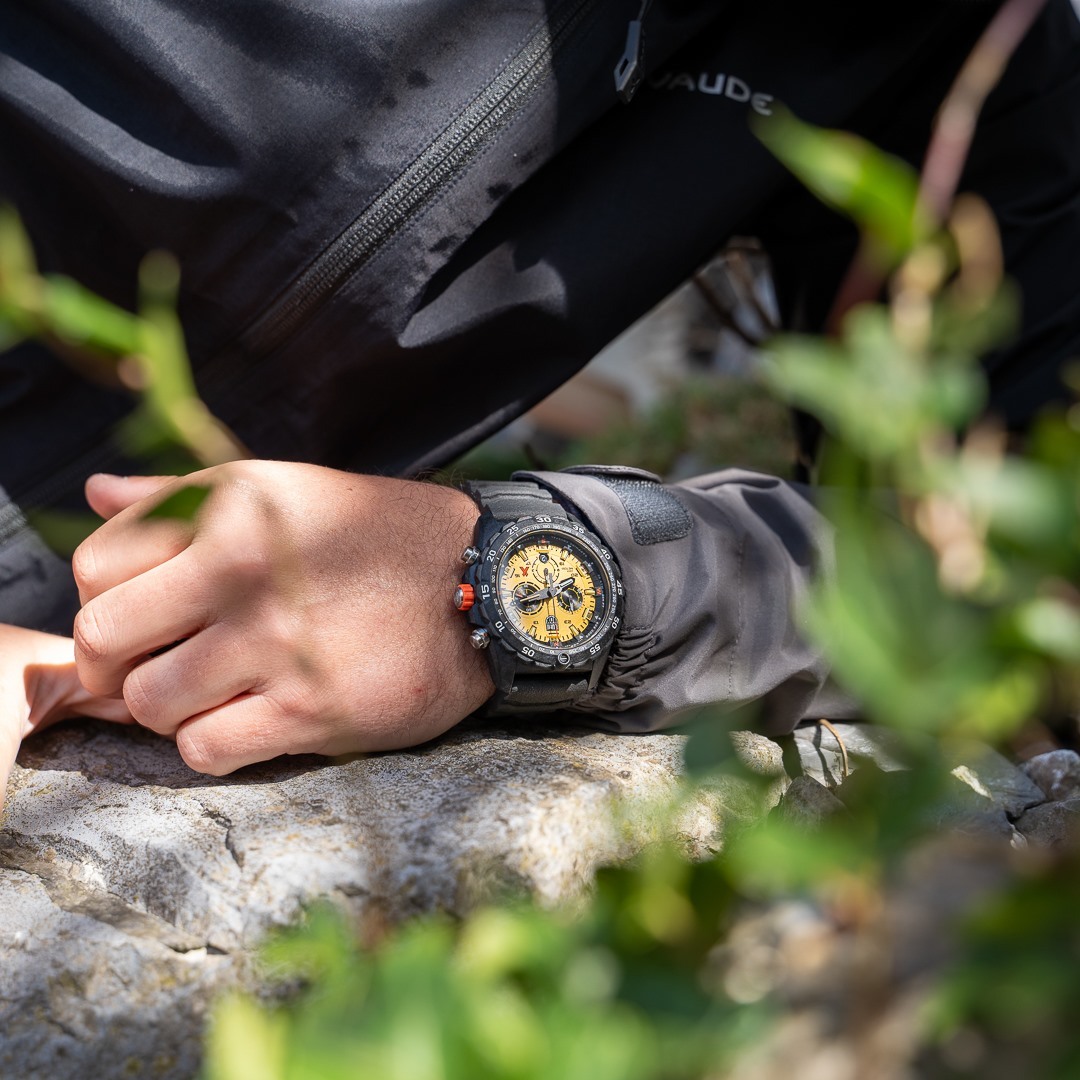 Living up to his motto of courage, kindness and never give up, Bear Grylls has dedicated his life to adventures that he finds meanings and purposes. Just like the saying "behind every successful man there stands a woman", Luminox has been a great companion in his journeys to break through every adrenaline-fuelled challenge. And in 2020, they were finally united by their shared values and launched the Bear Grylls Survival Collection.
Given an "outdoor and modern" spin, the new addition Luminox Bear Grylls Survival Master Sea "3745" from the collection is now adorned with an uplifting yellow dial with two black sub-dials that reminds us of the eyes of panda, while contrasting with the 45mm natural grey-coloured case with quartz chronograph, composed of CARBONOX™+ — a carbon long bar compound that has higher performance in extreme environments than the regular one, thanks to its improved tensile strength.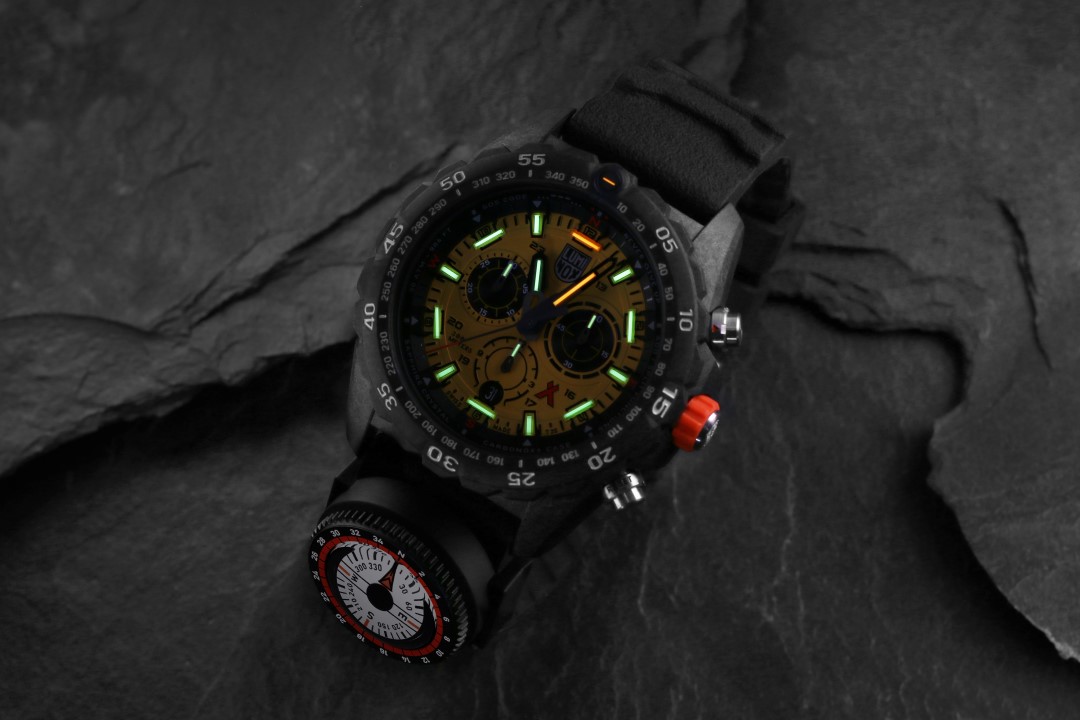 Crafted ideally for outdoors and survival in remote places alike, the robust timepiece is armed with a uni-directional turning dive bezel with compass indicator and a removable strap compass, which are life-savers for risky sea or land expeditions. A minor detail of S.O.S in Morse code added to the minute tracker also come in handy in rescue missions.
The Luminox Light Technology (LLT) is another feature that should not be overlooked. A self-powered illumination system that utilizes tiny micro gas light tubes to create ultimate visibility in complete darkness, these light tubes are able to last up to 25 years even it is being used 24/7. The light tubes are arranged in different angles to give it a playful trait.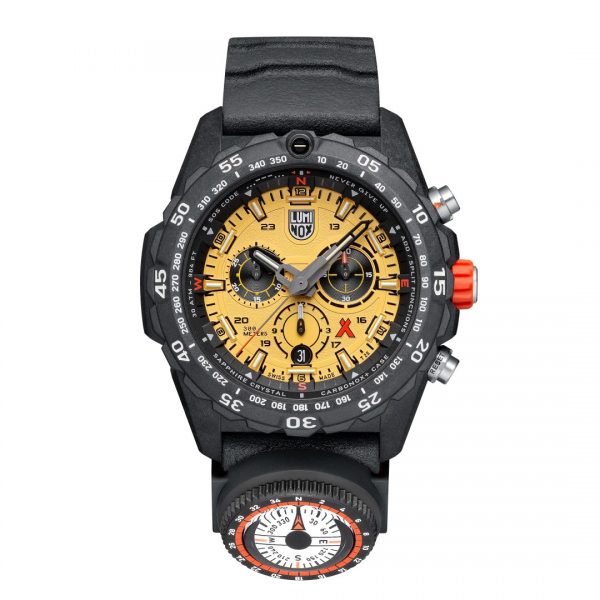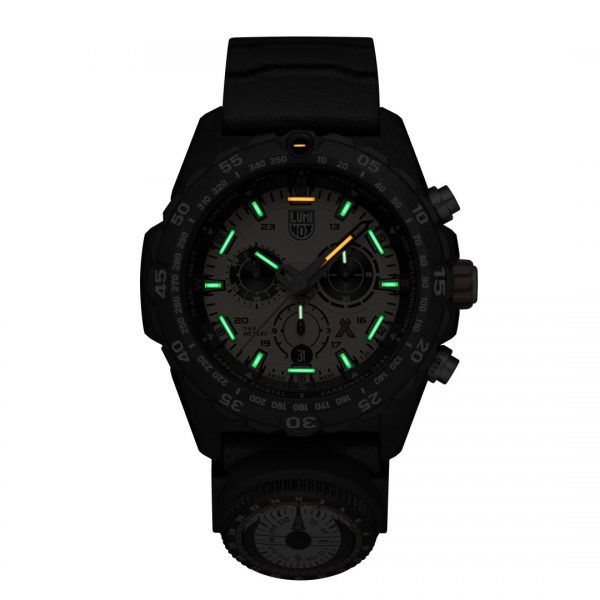 The Luminox Bear Grylls Survival Master Sea "3745" is available online and at Parkson Pavilion, Parkson One Utama and Sogo.