Thinking to make your dad a cocktail? You've come to the right place.  From Fountain of Life by award-winning Bar Trigona to Kelapa Pandan Julep by popular hangout PS150, here are the cocktails that you can make at home to imbibe with your real-life hero this upcoming Father's Day.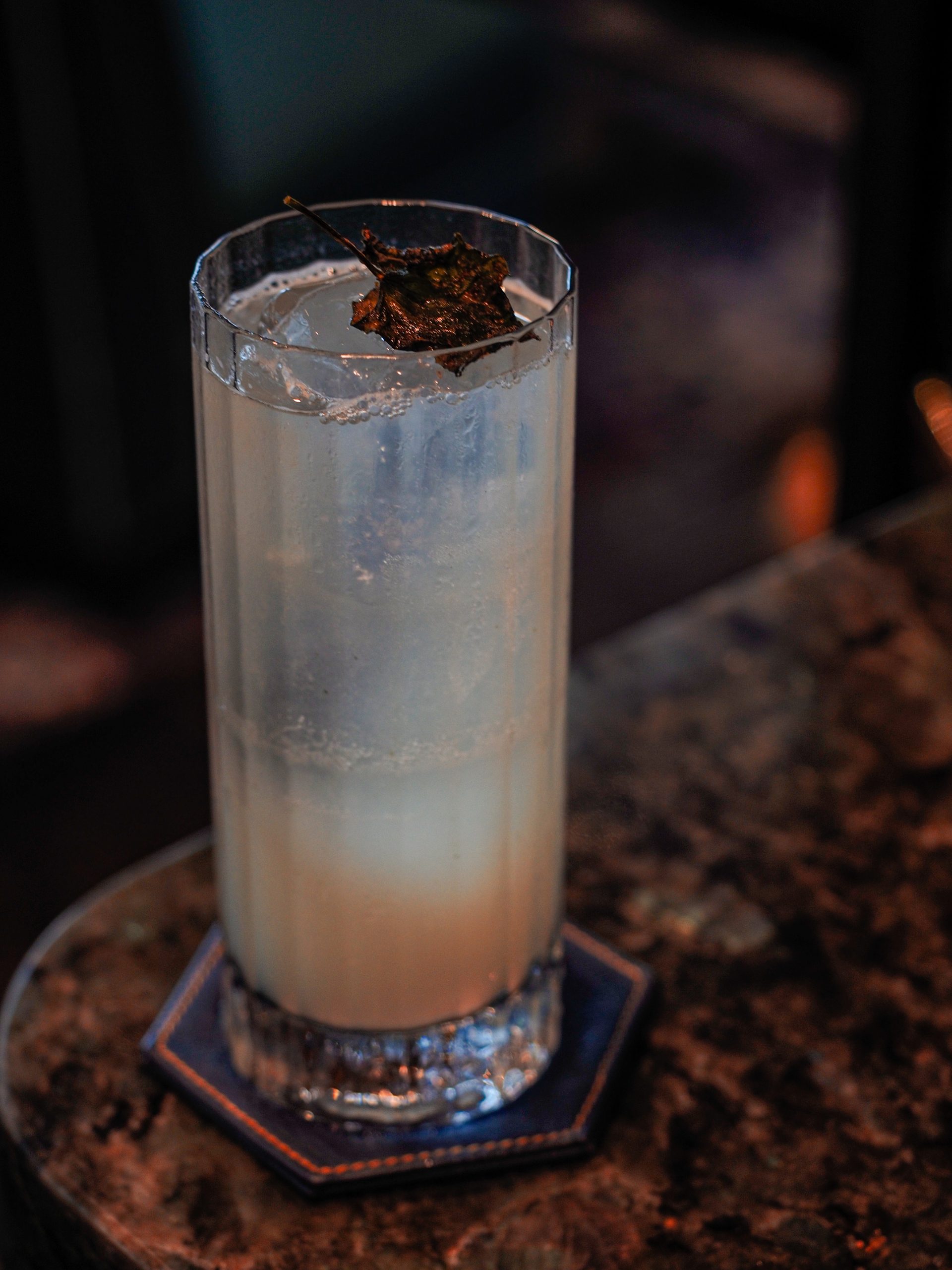 If your dad is into anything appetite-whetting, you can't go wrong with this sweet, sour and earthy cocktail made of combination of soursop and pegaga.
Ingredients:
Tequila 45ml; Soursop and Pegaga Juice 30ml (blend 1 litter of soursop juice with 5 to 8 fresh Pegaga leaves); Elderflower Liqueur 10ml; Fresh Lime Juice 15ml; Sugar Syrup 5ml (cook 1 part of sugar with 1 part of water for 10 minutes on low heat, let it cool and store in the fridge); Spirit 20ml
Method: shaken; glassware type: highball; garnish: fresh pegaga leave
How to make:
Mix all the ingredients in a cocktail shaker with ice, except Spirit.
Hold the shaker with both hands (one on each piece) and shake vigorously in a horizontal motion over your shoulder.
Strain your cocktail into a chilled highball glass. Remember to strain over fresh ice when preparing, top up with Spirit and garnish with Pegaga.
Liquor recommendations: 
Tequila: Arquitecto tequila or Patron Silver; Elderflower Liqueur: Giffard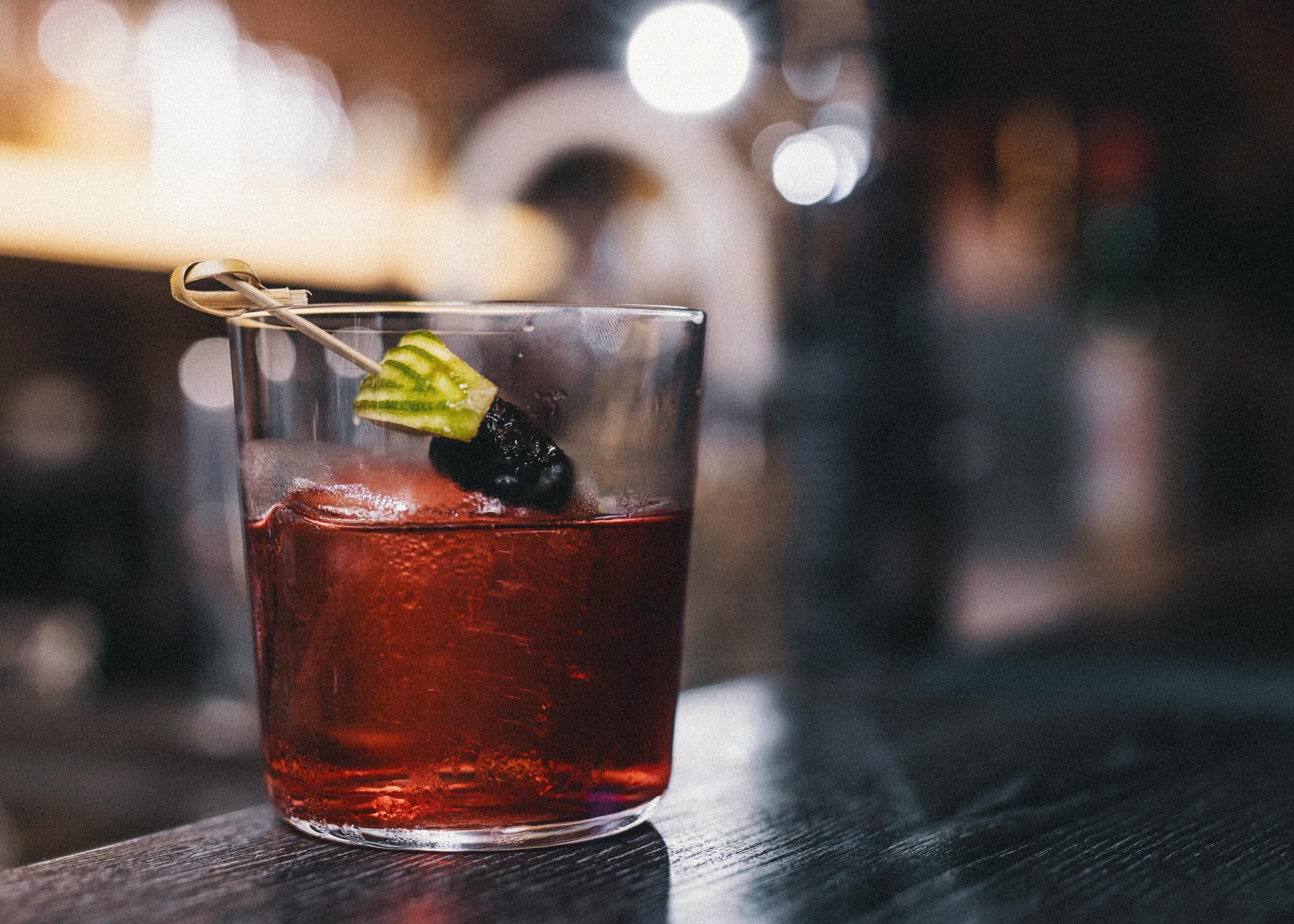 Perfect for this summertime, the refreshing cocktail makes a great pick-me-up for the sultry weather with its citrusy and fruity mix of Gin Cobalto and blueberry liqueur.
Ingredients:
Cobalto 17 Gin 45ml; Rinomato Aperitivo 20ml; Giffard Blueberry Liqueur 15ml; Bitter truth Cucumber Bitters 3 dashed
How to make:
Pour all the ingredients in the glass with ice and stir about 20 rotations.
Garnish it with Sunsweet Prunes & Lime Wedge in a skewer.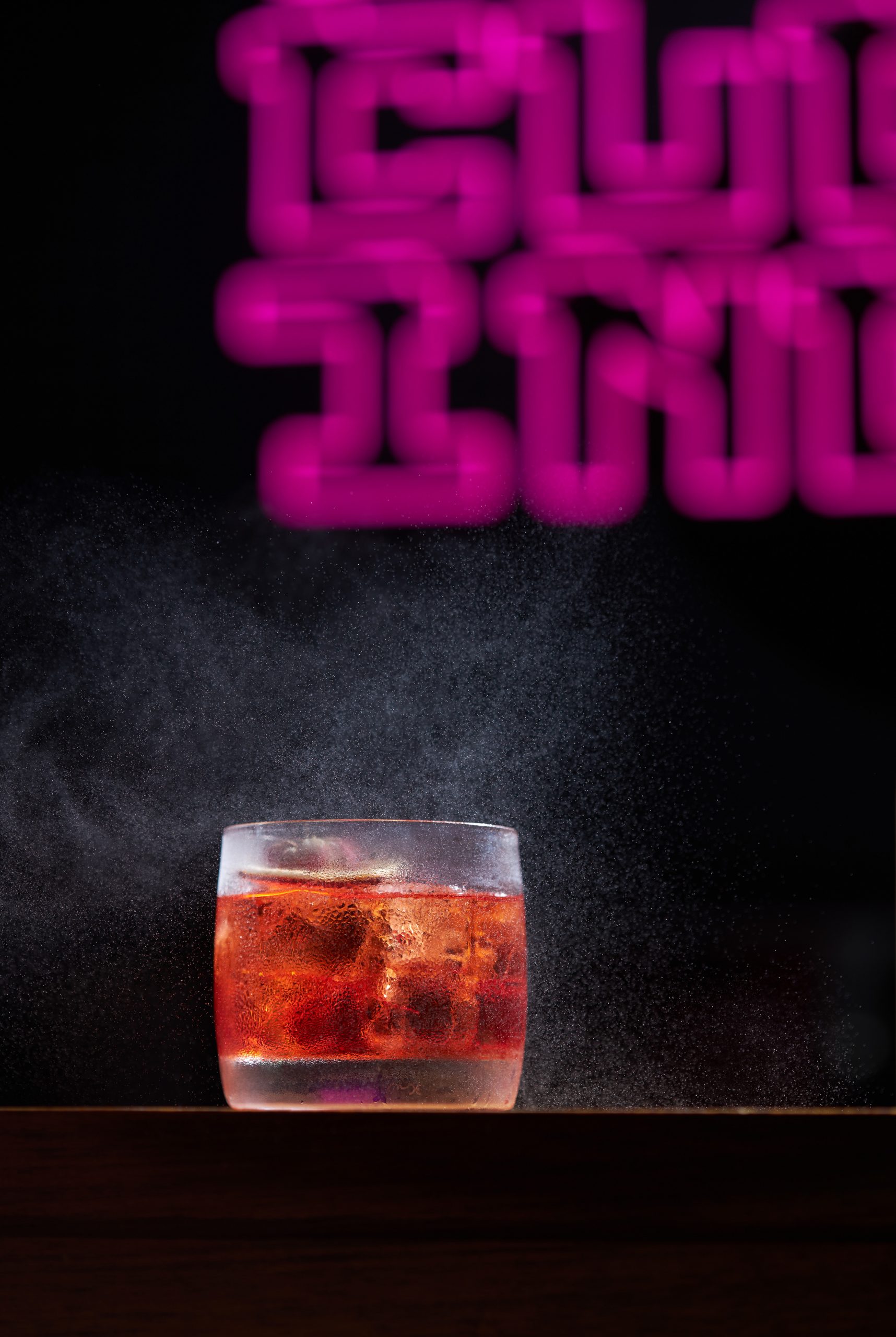 Bring some sparks to your dad's life with this reimagined Negroni infused with whisky. Striking a good balance between bitterness and sweetness, the Campari and sweet vermouth is enhanced with bourbon.
Ingredients:
Bourbon, Campari, Sweet Vermouth (one shot each)
How to make:
Add all to glass with lots of ice and stir for 10 seconds.
Garnish with a slice of orange.
Liquor recommendations: 
Michters small batch bourbon
@ps150kl: Kelapa Pandan Julep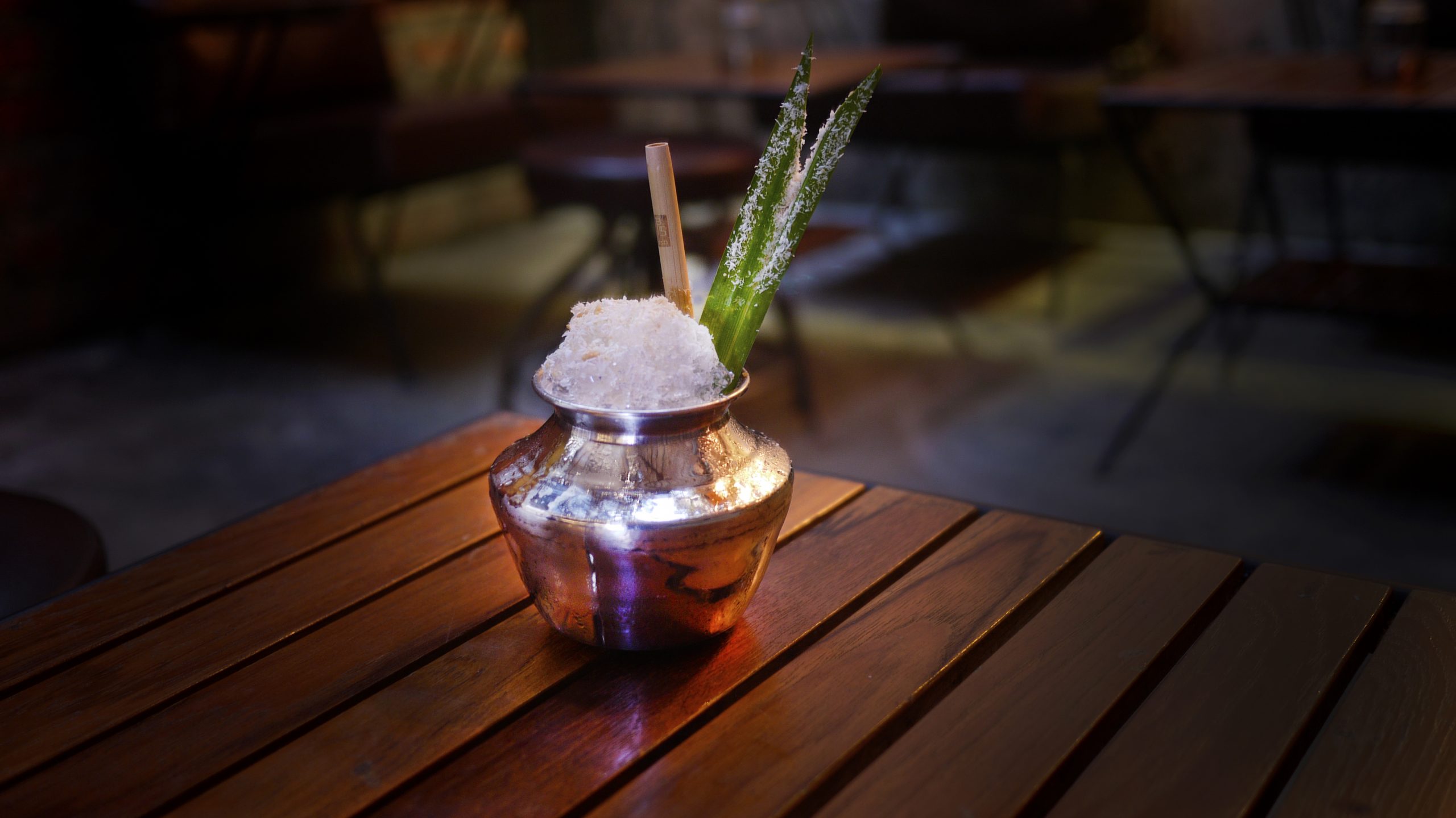 Inspired by Sabah's nature offerings, the tropical cocktail gives Mint Julep a Malaysian twist with a fragrant and spiced concoction of rye whisky, pandan syrup and coconut.
Ingredients:
Rye Whiskey 45ml, Pandan Syrup 7.5ml, 1 pinch Desiccated Coconut
(Homemade Pandan Syrup) Pandan Leaf 50gm, Caster Sugar 1kg, Water 750ml
Garnish: torched pandan leaf & coconut dust; method: stir; vessel: rock glass/tin pot; ice: crush / pebble; Bar tools: jigger, bar spoon, ice cloth/bag, hammer
How to make:
Homemade Pandan Syrup
Wash & cut pandan leaves into small pieces
Add water & cook for 5 minutes, then add in caster sugar.
Stir and allow the sugar to dissolve.
Remove from heat and allow 5 minutes to cool, then fine strain repeatedly to remove ALL solids.
Bottle the remaining liquid. (shelf life is 1 month if kept refrigerated)
Cocktail preparation
Add a pinch of the desiccated coconut.
Pour in the whiskey and syrup. Stir to mix well.
Fill up the glass half full with crushed/pebble ice and stir for approximately 7-10 seconds.
Fill up the rest of the glass with crushed/pebble ice.
Garnish with pandan leaf and coconut dust on top of the ice.
Torch the pandan leaf and coconut dust to release the fragrance.
Liquor recommendations: 
Rittenhouse Rye, Monin Pandan Syrup (alternative to homemade pandan syrup)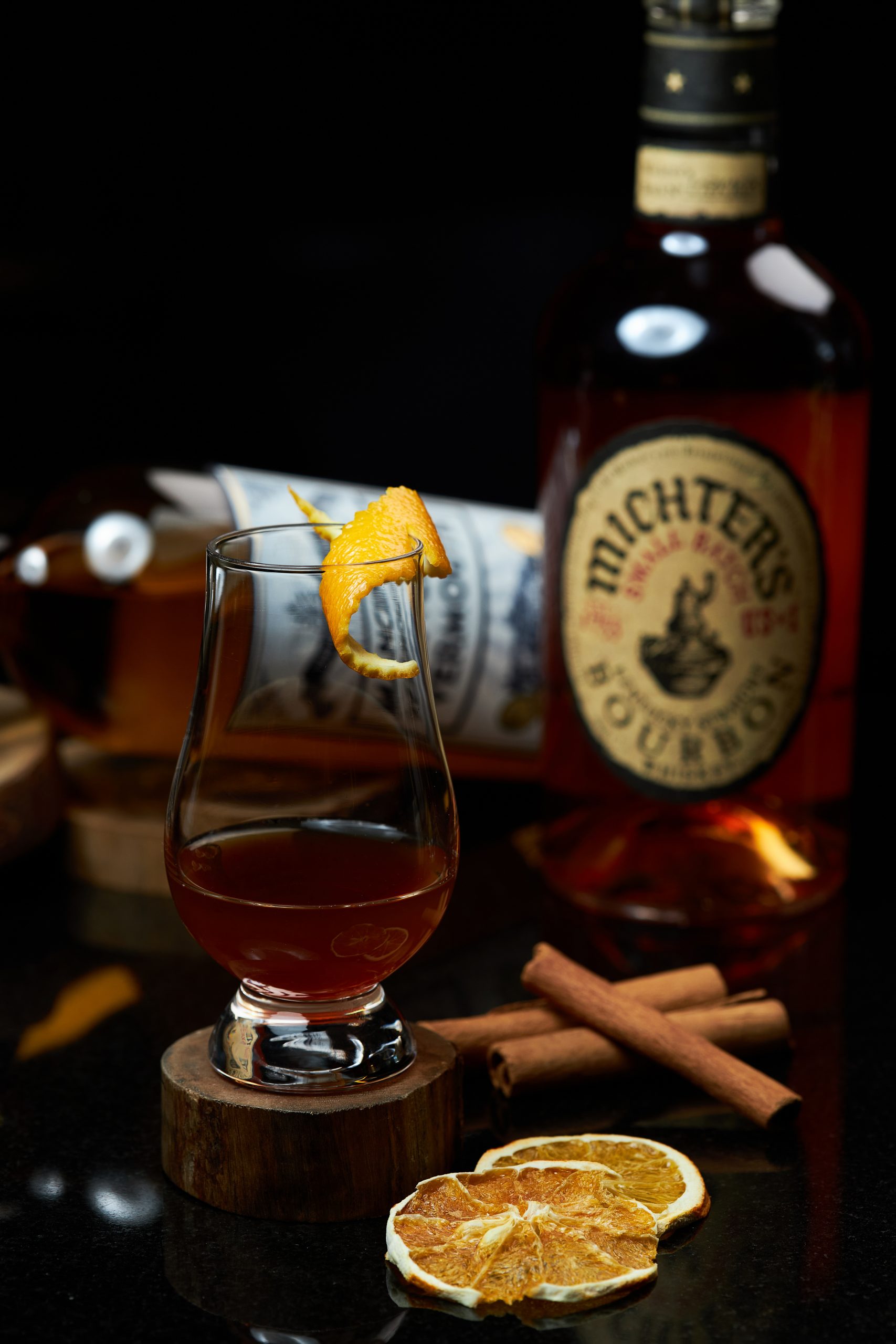 Part of its Inner Circle's List menu that takes on classic cocktails with a modern twist, the Manhattan classic-inspired Gentlemen Speak delivers a rich profile with notes of cinnamon, vanilla and orange.
Ingredients:
Michters Small Batch Bourbon 45ml, Mancino Bianco 15ml, Bigallet China-China 10ml, Grapefruit Bitters 3 dash
How to make:
In a mixing glass, pour in all ingredients.
Add in ice cubes and stir for around 20 seconds.
Strain out the cocktail into glassware.
Garnish with an orange twist.
Liquor recommendations: 
Michter's Small Batch Bourbon & Mancino Bianco Vermouth