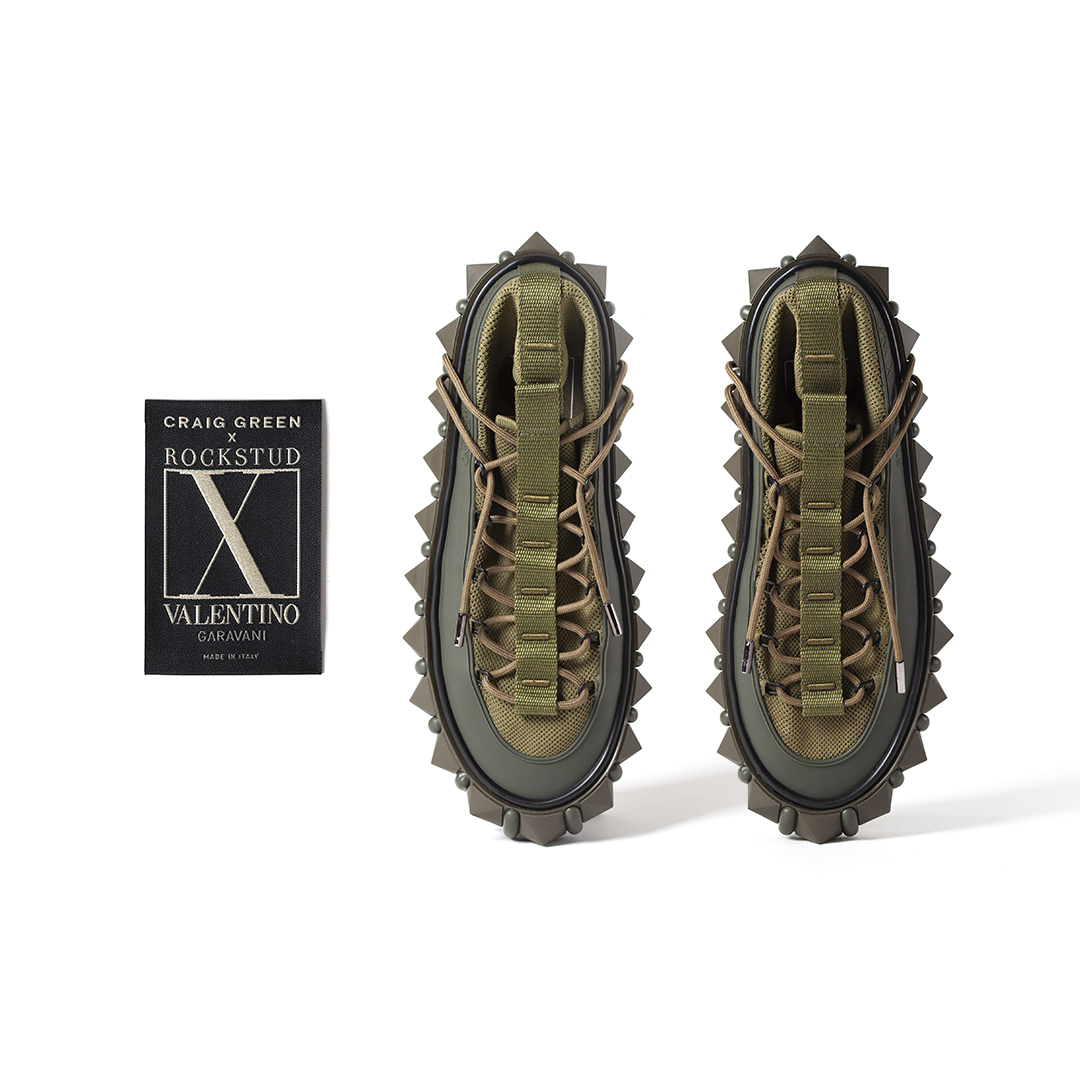 After its debut at the label's Autumn/Winter 2010 show, the Valentino Rockstud has quickly gained traction among the fashionistas and has since become an icon that gives the brand a boost of fame. Last year, celebrating its 10th anniversary, creative director Pierpaolo Piccioli announced Valentino Garavani Rockstud X.
Dedicated to the coveted Rockstud Accessories, the special project serves as a launchpad for new ideas that offer the line a new lease of life, which Pierpaolo Piccioli describes "it is an open lab that features collaborations and co-creations with international designers and brands giving their own interpretation of the renowned 'Stud'."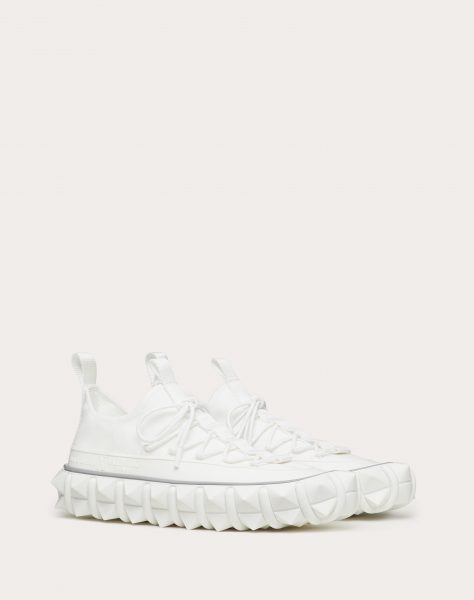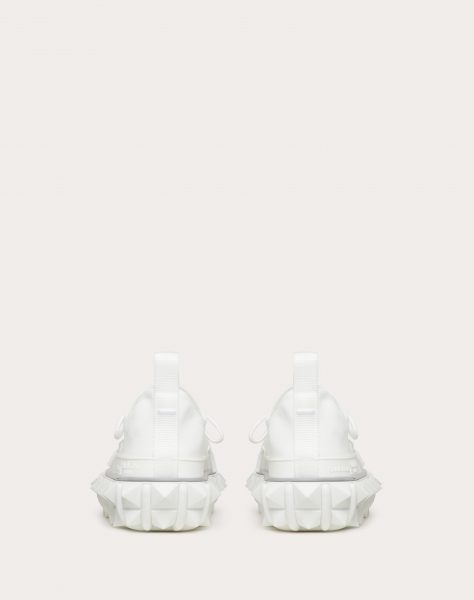 The brainchild of the collaboration with British designer Craig Green, the first to kickstart the project, is finally here. With this exchange of idea, Craig Green has once again showcased his aptitude by incorporating his functional and experimental approach into men's sneakers. The result? A sneaker embraced by a sculptural sole made of maxi Rockstud, where design aesthetic meets functionality. The disruptive design is counterbalanced with a subtle colour palette composed of black, light ivory, army green and deep grey.
The co-created sneakers will exclusively launch in Dover Street Market London and Ginza on June 12th 2021, and will then roll out in selected Valentino boutiques worldwide and on Valentino.com.