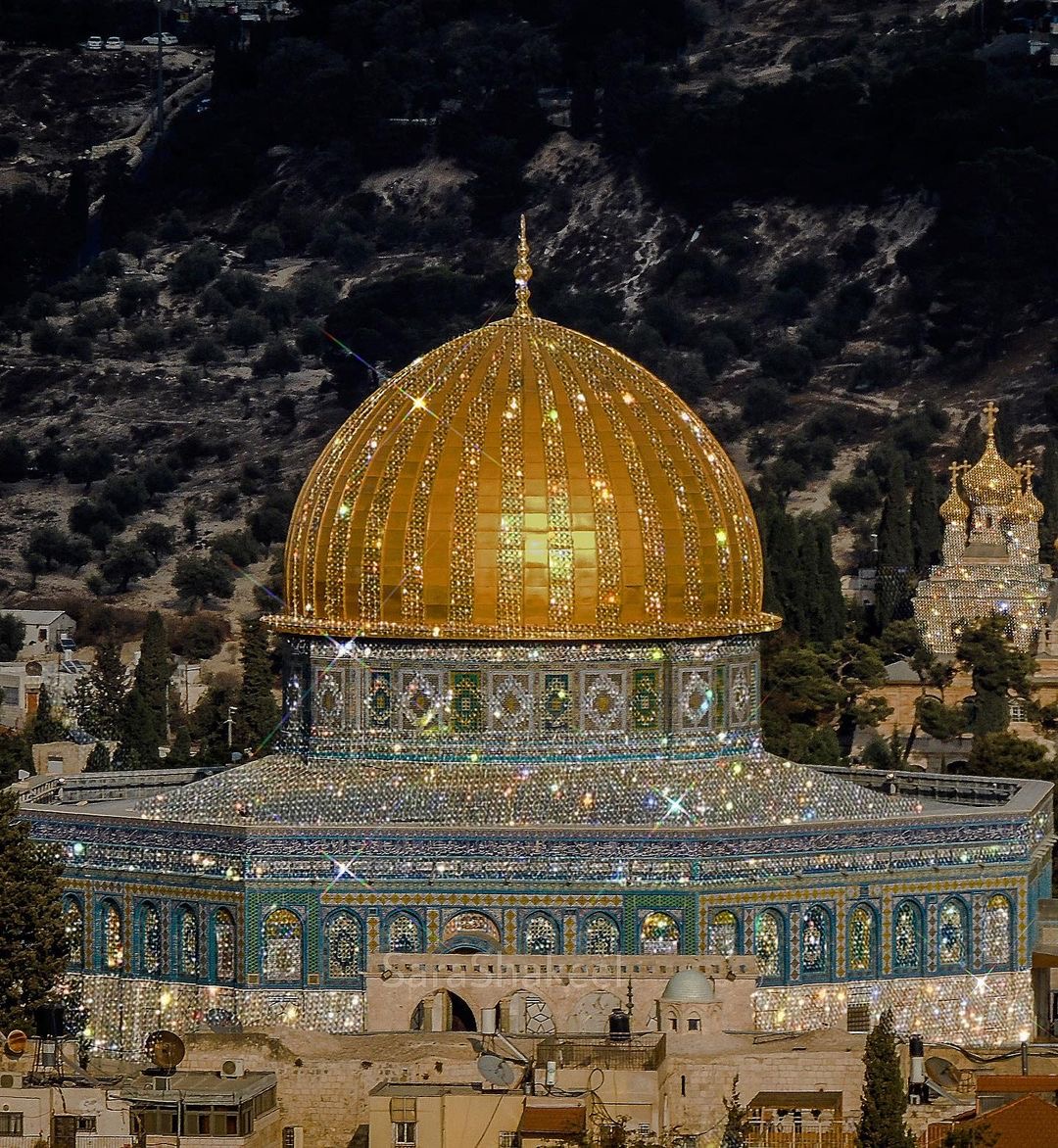 As violence continues escalating in Palestine, people from all over the world have expressed solidarity and sadness for Palestinians following Israel's act of ethnic cleansing in Jerusalem's Sheikh Jarrah neighbourhood. The ongoing war has seen the largest outbreak of violence in the area since 2014 when Israeli police entered the Al-Aqsa mosque and threw stun grenades inside.
Death toll is on the rise after a week of increased crackdown on Palestinians in the West Bank and intense airstrikes on Gaza by Israeli forces. This has eventually lead to a Palestinian uprising, with the globe coming together to join an unprecedented show of unity where the world rallied in solidarity with protests taking place around the world, including Paris, London, Tokyo, Madrid, Mexico, Canada, Ireland, Australia and the US.  If you're looking to take action in supporting Palestinians during these hard times, we've outlined a few actionable ways that you can do so.
Donate

Platforms and initiatives that support Palestine, which aim to provide free medical help, clean water, food packages, warm meals, clothing, support to orphans and widows, and educational resources to those suffering poverty and unemployment due to Israeli occupation down below.
Local organisations to make your donation
View this post on Instagram
View this post on Instagram
View this post on Instagram
International aid to Palestinians
The Middle East Children's Alliance (MECA)
MECA works to protect the rights and improve the lives of children in the Middle East through aid, empowerment, and education. The MECA team is currently distributing food parcels in all areas of Gaza, and visiting the schools with displaced families to see what is needed while also supporting medical aid to their NGO partners.
Donate here.
Palestine Children's Relief Fund (PCRF)
The PCRF has an ongoing fundraiser for Gaza to provide urgent humanitarian and medical aid to injured and sick children in Gaza on a need basis.
The Palestine Children's Relief Fund (1991) addresses medical and humanitarian Palestinian youth in Palestine and the Middle East. The organization helps provide free medical care for children who otherwise could not access it.
Donate here.
Medical Aid for Palestinians
Medical Aid for Palestine is running a Gaza emergency funding appeal to help provide the much needed medications, medical supplies and disposables to Palestinian hospitals and emergency services in both Gaza and Jerusalem.
Donate here.
Educate

If you aren't familiar with the Israeli-Palestinian conflict, learn about it from the many resources available and you will understand why Palestine needs our prayers and support.
View this post on Instagram
View this post on Instagram
View this post on Instagram
These are the events that preceded and sparked war between Israel and Gaza:

1) In late April Palestinians was prevented from gathering at Bab Al-Amoud in Jerusalem. This sparked series of protest which eventually forced Israel to withdraw the orders.https://t.co/dfWMuwZkcF pic.twitter.com/kREKiqrD45

— Fakhri 🇵🇸 (@fakhrifadzli) May 14, 2021
Here's Everything You Need to Know about Muslim, Jew, Zionist & Israel.

[Thread] pic.twitter.com/VYVZRYmDBi

— Fara Naqui (@farahpahlawan) May 16, 2021
Here's everything you need to know about what's happening:
1/6 pic.twitter.com/pr2bHuGxC6

— Fara Naqui (@farahpahlawan) May 14, 2021
Follow

It's important to follow accounts that are dedicated to showcasing what's happening in Palestine, along with sharing Palestinians voices, stories and news. Here are some accounts to follow on social media.
View this post on Instagram
View this post on Instagram
Allahuakbar. Siren baru berbunyi di sekitar Masjid Al Aqsa. Dilaporkan Briged Al Qassam telah melancarkan peluru berpandu ke arah Jerusalem sebagai tindak balas pendudukan tidak sah Israel di Sheikh Jarrah dan Al Aqsa. Doakan mereka! #SavePalestine https://t.co/lexu8maqKS

— Ikhwan #FreePalestine🇵🇸 (@JatIkhwan) May 10, 2021
Israel continues its relentless and brutal aggression on Palestinian civilians in #Gaza and the occupied #WestBank. Follow this thread for our latest Palestine-related coverage 🇵🇸 ✊🏽: pic.twitter.com/ulvEQpSl93

— TRT World Now (@TRTWorldNow) May 18, 2021
Get educated. Spread awareness. Use your platform. Raise your voice. Stand up for humanity.
Cover image by Sara Shakeel