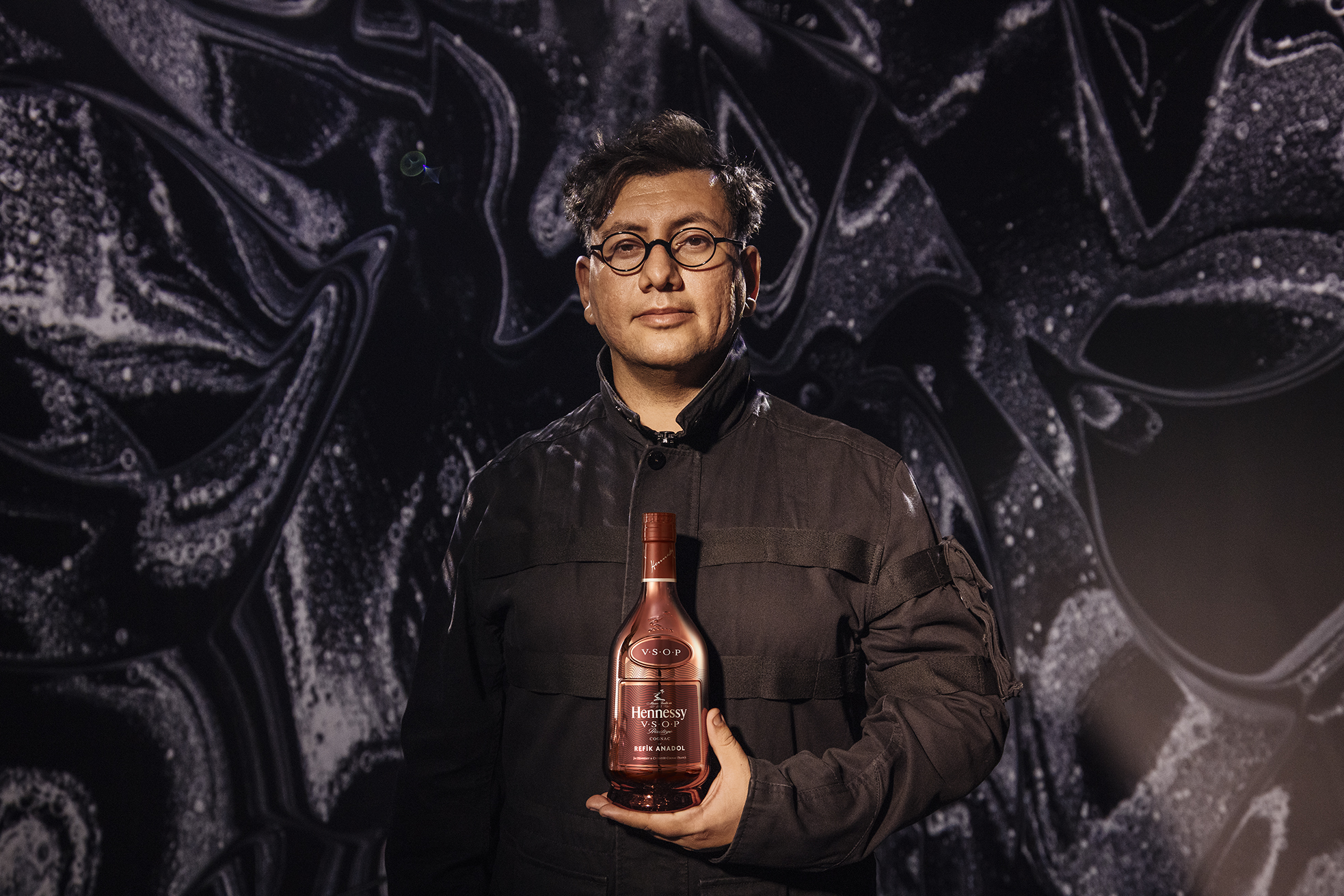 Hennessy V.S.O.P Privilège is more than just a cognac. Conceived in 1818 to complete a special commission ordered by the future King George IV of England, who requested a "Very Superior Old Pale", it is a totem of old-world tradition and an honour that the French liquor brand takes pride in. More than 200 years rolled by, it remains to be an icon emblematic of the savoir-faire of Maison Hennessy.
To bring a new dimension to the legacy, Hennessy has collaborated with Refik Anadol, a media artist and director acclaimed for his ability to turn pools of data into mesmerising moving visuals, which he calls a new kind of "sculpture". The partnership has given Anadol a chance to visit Cognac, France to experience the historic ritual of tasting where he has captured every precious moment of eaux-de-vie selections destined for Hennessy V.S.O.P. With the help of machine intelligence, Anadol has translated the Tasting Committee's emotions into a harmonious and poetic surface design. For the first time ever, what was once an invisible sensory experience has now become tangible with the 2021 Hennessy V.S.O.P Privilège Limited Edition.
In light of the launch of the limited-edition cognac, we talk with Refik Anadol about the creative collaboration.
How did you and Hennessy come to a decision to shed light on the ritual of tasting?
It all started roughly two years ago when Hennessy invited me to visit Cognac and stayed at Château de Bagnolet. It was in the amazing 200-year-old building where I was inspired by the legacy of Hennessy, and the beautiful landscape of Cognac. However, what inspired me the most was the moment of tasting ritual by the Tasting Committee, which immediately prompted me to ask Renaud Fillioux de Gironde, Hennessy's 8th-generation Master Blender, "Can we please use the moment of tasting as an input and transform the heritage into data that has eventually become the artwork we are seeing now?"
Your futuristic vision makes a great contrast with the age-old heritage of Hennessy V.S.O.P Privilège. How do you ensure that they blend well together?
When I went to Cognac, I have also learned that Hennessy also cared about heritage. The legacy of Hennessy in general was about heritage, which was notable in the brand DNA. For me, data is also about memory [which means heritage for this particular context]. Therefore, it blended very well and resonated with the intention of Hennessy. Together we have achieved the shared aim — what does it mean in the age of machine intelligence where machine plays an important role in reminding us what we need to do. Having found a common ground with Hennessy, heritage is also one of the key aspects in my works.
What are the challenges you faced when bringing this project to life?
The data was a challenge because we were able to collect enormous information. Imagine: four Tasting Committee Members sitting together in a room and each of them is being recorded by an EEG device. We do not only record brain activity, but also the heartbeat, skin conductivity and even body temperature. Technically, we have recorded enormous data from each Committee Member and we had to collate their experience. Therefore, processing the data to make it meaningful is the biggest challenge we have.
Can you tell us more about the creative process? 
Yes, it took six months just to process and understand [the data]. Recording the data is very challenging. Interruptions like eye blink, hand movement, body language and talking all these cognitive actions we needed to filter out to get a pure extract of the moment of sensing. In short, it required strenuous effort to handle the data. However, with the help of neuroscientists in the studio, the process was made less gruelling.
What do you wish people to take away when they look at the masterpiece?
The ideas behind the creation are to impart inspiration and appreciation of heritage in the age of machine intelligence. It's a feeling that can only be summoned when we get to experience something invisible-turned-visible.
What sets this project apart from others?
Hennessy has allowed me to go beyond my depth. When I asked them, "Can I record the Tasting Committee Members' brain activity, heart rate, skin conductivity and body temperature?" They didn't even question it. Their openness really makes a difference — and also the collaboration for bottle design, which has turned the data into a 3-dimensional and tangible sculpture.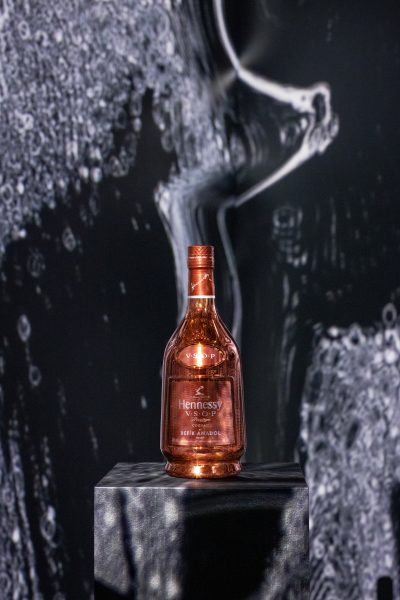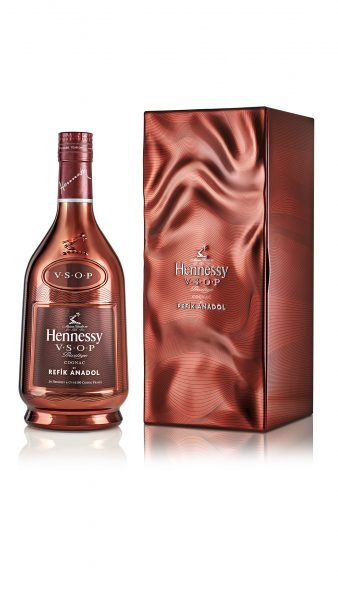 We haven't had the chance to experience data sculpture yet. Can you elaborate how it's like?
Actually the field has long been explored, which I call the future of architecture. The idea behind the creation is about being timeless. For example, when you step into a room, there is no gravity and you are floating in the air. There's no ceiling and floor. The moment of infinity where heritage [data] takes over the space is what it is about. The story is told by loading raw data that will fill the room along with music. Eventually, the data turns into a fluid universe.
In your opinion, what does the future of art look like?
I think what we are doing is the future of art. It is literally making something invisible visible using neuroscience, AI and architecture. It is an appreciation of the past, an experience of the present and a prediction of the future, using time and space as input, and heritage as data. I think this is the type of imagination what the future holds for humanity.
The 2021 Hennessy V.S.O.P Privilège Limited Edition by Refik Anadol will be available for purchase at selected Aeon, B.I.G, Jaya Grocer, Mercato, Village Grocer and Shopee. Any purchase of the Limited Edition bottle comes with a special invitation to the pop-up activation happening from 25 June until 27 June 2021. For more information, visit Hennessy's Malaysia Facebook page.