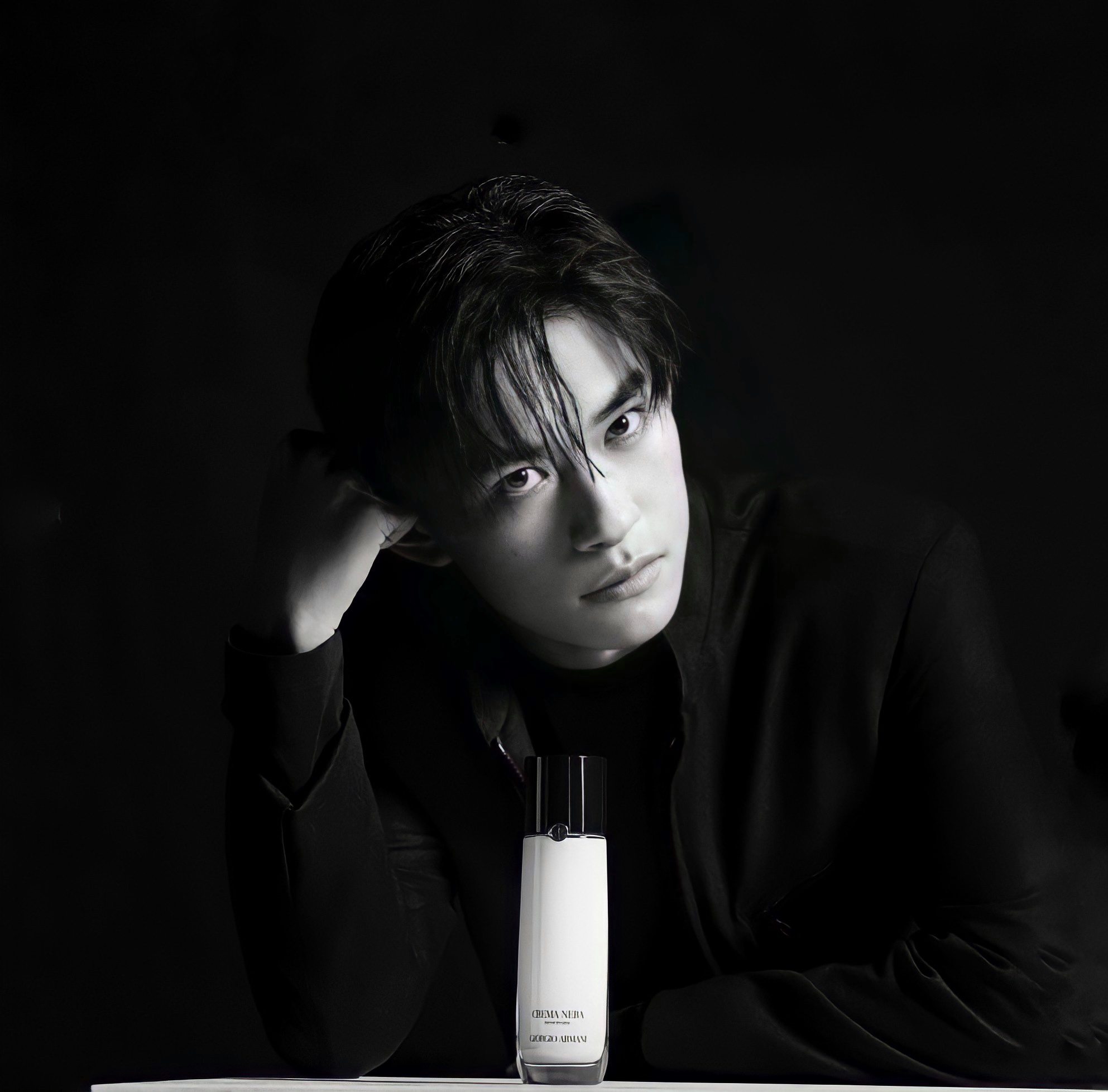 Technically, the news about Jackson Yee being a Giorgio Armani beauty boy isn't new — he has been working with them since January 2020 albeit only in China. And technically, the term beauty boy no longer refers to what they were in the early 2000s — boys caked up in makeup and hawking lipstick.
The beauty boys 0f 2021 now reflect how we like our makeup. It has to be easy to use (a dab on and go situation), it has to be aspirational-ly packaged (no shame when taking it out of your gym bag) and obviously, it has to work. But it can also be said that there are legions of men who have embraced makeup and skincare (regardless of whether it's marketed to women or not) since the Eighties. And Giorgio Armani is no different. The Luminous Silk Foundation is a best seller and so is the Fabric Powder Foundation — so easy to use that it can even be applied in a moving car or in the dark.
View this post on Instagram
In his new role as a Giorgio Armani beauty boy, Jackson Yee will first appear in a Crema Nera ad come May but let's not forget his own acting chops. He has already starred in a variety of movies like A Little Red Flower and Better Days and has featured in the TV series The Longest Day in Chang'an. Next up for the 20-year old lad? The leading role in the war drama The Battle at Lake Changjin.
In addition to his acting success, Jackson Yee is a respected recording artist. Among his numerous career acclaims are being named Best New Performer at the 39th Hong Kong Film Awards in 2020, Best Newcomer at 2020's 35th Hundred Flowers Awards, and Best Newcomer at 2020's 14th Asian Film Awards.