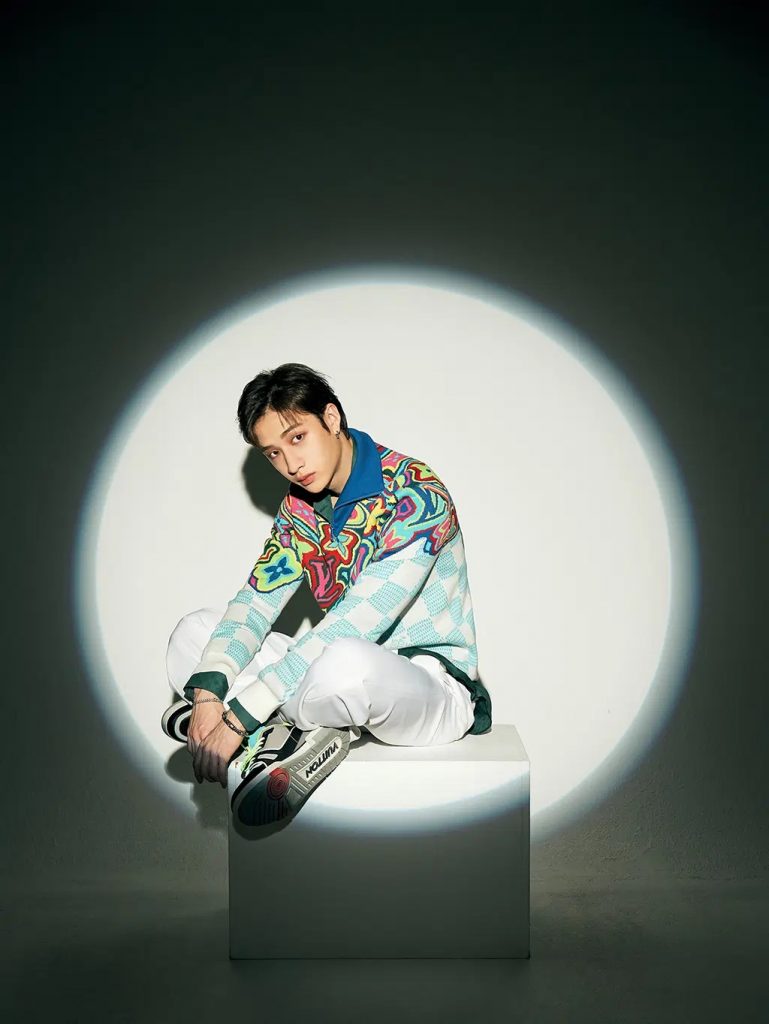 It may seem odd to be part of a band named Stray Kids given the perceived negative associations that spring to mind. For the uninitiated and those oblivious to K-pop, one might ask if these are troubled individuals. Fortunately, they are not. They are one of the K-pop groups to keep an eye out for in 2021 as a recent Forbes article touted them as one of the rising South Korean groups that could break into America this year.
"Oh wow! It would be a great honour if that were to happen and a great opportunity for us to be able to reach out to people with our music!" remarks Christopher Bang or better known as Bang Chan (방찬), leader of ascending K-pop group Stray Kids.
Chan went on to address the conceiving of the group's name — wanting to connect with young people around the world, particularly those in their teenage years and early twenties who are questioning and figuring out their lives.
"I feel like that it's also a name that represents, not only us but all the stray kids or STAYs that are out there in the world." Stray Kid's managing company JYP Entertainment and their fans created their official fandom name known as STAY, spelt so without the alphabet "r" in "stray". "R" symbolises the reason for Chan and the rest of Stray Kids to stay on and continue their journey for their fans.
As our interview continued, we thought food would be the best questions to break the ice and get everyone comfortable. We asked Bang Chan what he was craving at that very moment. "Ah… I'm so hungry I could probably eat anything right now!" exclaims Chan.
Living in South Korea where the cultural food icon is pork and samgyeopsal (pork belly), it is hard-pressed to think that Chan's favourite food is lamb chops. As we remained on the topic of food, Chan inadvertently revealed his secret to wolfing down in seconds at buffets — jasmine tea. "I don't drink coffee at all so I would choose tea. A good jasmine tea after eating heaps at the buffet makes me eat more for some reason," Chan confesses.
Born during the constellation of Libra and ruled by the planet of Venus, Libras are known to be artistic, charming and diplomatic peacemakers — qualities that Bang Chan possess though he was reluctant to admit so. "Oh I did not know that," laughs Chan, "but I feel like it suits me? I think I would see those characteristics if I were someone besides me."
While Librans are known to be vain, it is not necessarily a bad thing as it means paying more attention to their appearance — which explains why Bang Chan looks so fly all the time be it in front of the camera or in off-duty attires. His fundamental advice revolves around individualism and self-confidence.
"Just wear whatever you feel like wearing. No one has the right to judge you so just go for it. If you feel confident with whatever you're wearing then that's what suits you best. My dressing depends on the situation or where I'm heading. [Laughs] Usually, I'd just go for a simple, clean and slick look. My go-to colour is black!"
Born in Seoul as the eldest of three children, Bang Chan spent most parts of his childhood in Sydney, Australia before moving back to South Korea at the age of 13. He passed a local audition in Australia for the K-pop label JYP Entertainment and began his training as a K-pop artiste. Chan's time spent as a trainee is almost unheard of — eight long gruelling years. It was not until December 2017 that JYP Entertainment announced the imminent debut appearance of Chan as the leader of Stray Kids on 25 March 2018.
"I think growing up there [Sydney] and being able to learn about different cultures helped a lot. Also being fluent with English is probably one of the biggest reasons why we can communicate with STAYs all around the world comfortably."
"Me becoming the leader of the team happened quite naturally. I think it was because I was the one who gathered everyone together so that might be the reason why.
As the leader of the group, Chan's responsibility is simple — to ensure everyone's priority lies with Stray Kids. "I learnt a lot of things while I was a trainee which helped me mature a lot," recalls Chan, "so that could be one of the reasons why I became someone who thinks responsibility is really important."
Being a big brother to everyone on the team may not be as straightforward but thankfully, Chan's group mates are lighthearted. "Honestly, everyone is really funny in their special charming way and no one, literally no one, is serious," Chan says with a laugh.
"These days I wake up a little earlier for the day before having team practices that usually start from the afternoons. I would then head to the studio to work on music at night before heading for home," shares Chan on his current schedule.
If Bang Chan ever needs a quick recharge from the bustles of work, Han River is one of his favourite hangout spots. "It [Han River] is a great place to go to chillax."
We also took a moment to ask Chan the individuals he looks up to and those he thinks are larger than life. His answer did surprise us a little as we were half-expecting a sporting superstar or a fellow artiste.
"Honestly there are a lot of people out there who are amazing and have done so much for our world," replies Chan earnestly, "but if I were to choose someone, I would choose my father." "My father is my ultimate role model — someone who is caring, responsible, motivating and very hard working. He is one of the biggest reasons why I could be where I am today and I am indebted for the things he has done for me and our family."
With around seven more months before turning 24, Chan took some time to reflect on the goals he hopes to accomplish by October though he downplayed the significance of one's age.
"Age is just a number. It doesn't matter how old you are, where you're from or what you believe in, I feel like any human being has the power to influence others for the better. One of my goals before turning 24 would be to try to reach out to all the stray kids out there and to be able to speak out for them through our music and performances."
Credits:
Management: JYP Entertainment; Photography: Yoo Young June; Art Direction: Izwan Abdullah; Sittings Editor: Choi Sung Min; Grooming: Jun Jiwon; Hair: Kim Minju; Production: Jeannie Ang
 Bang Chan wear Louis Vuitton head-to-toe on the cover image. This story first appeared in the March '21 issue of Men's Folio Singapore.