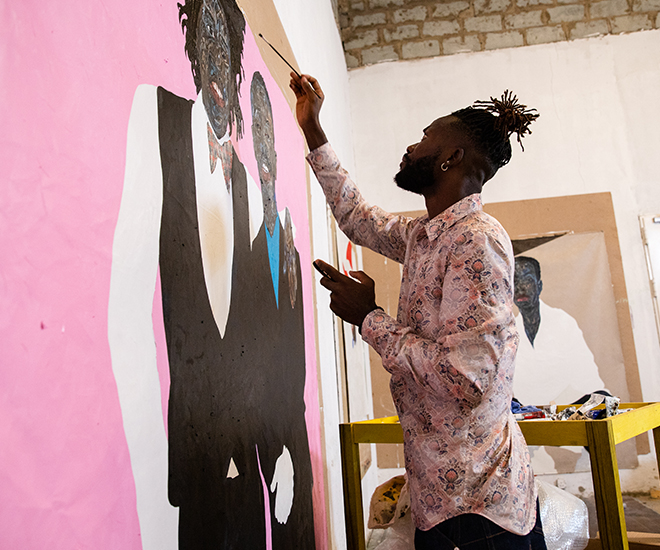 Instead of recruiting artists to collaborate on his creations as he has done previously, Kim Jones did the opposite and designed the Dior Men Summer 2021 collection where the artistic director took inspiration from the paintings of Ghana- born, Vienna-trained contemporary artist Amoako Boafo. The two men became acquainted in Miami when Jones was preparing to put on his men's pre-fall show and Boafo was exhibiting at the Rubell Museum two years ago – the meeting turned out to be love at first sight (so to speak).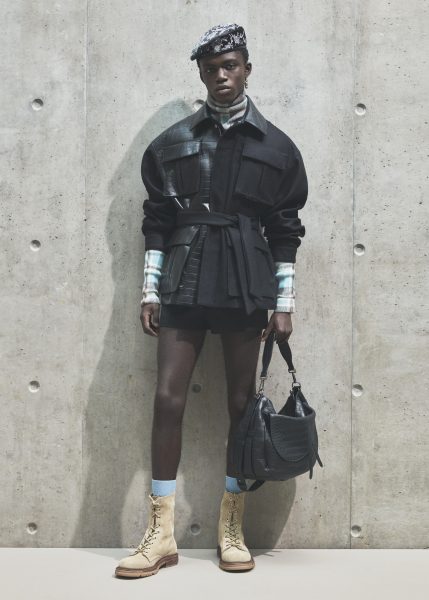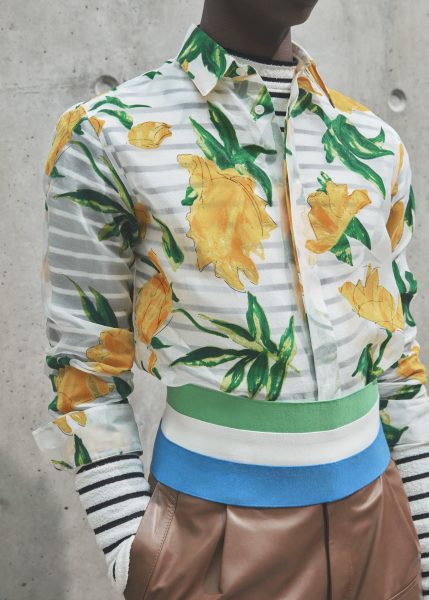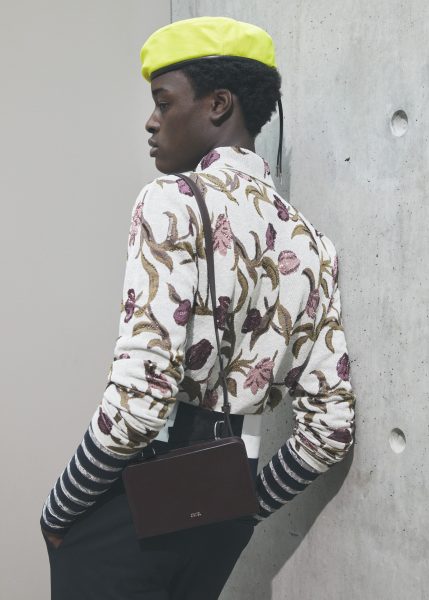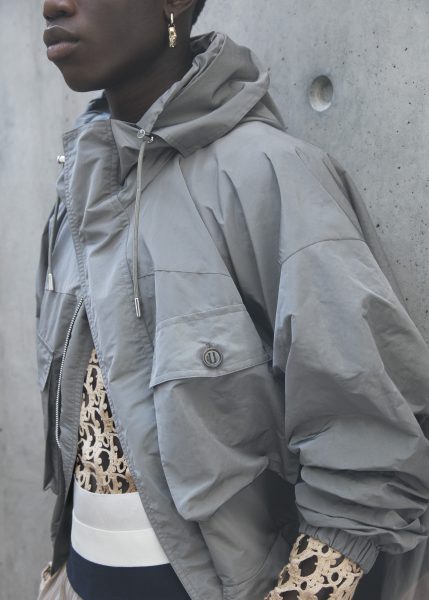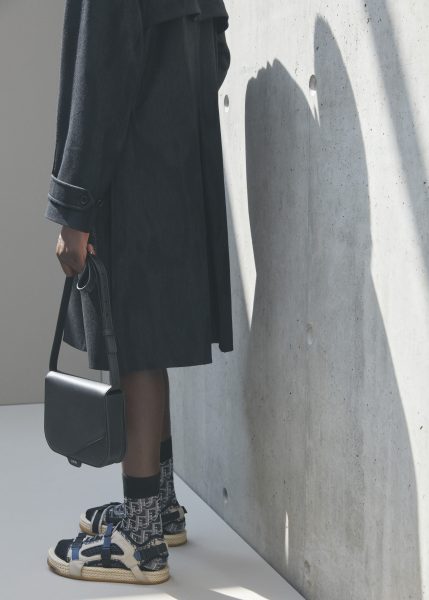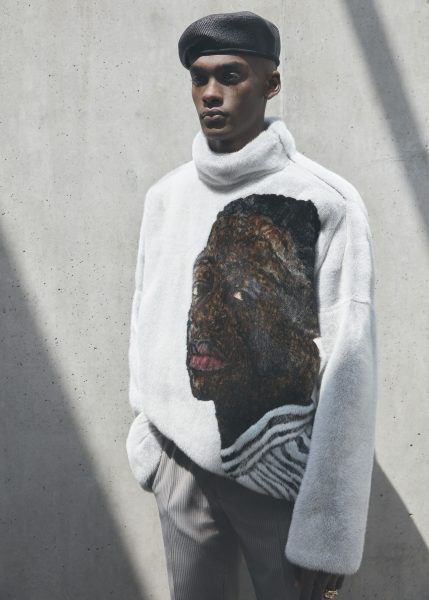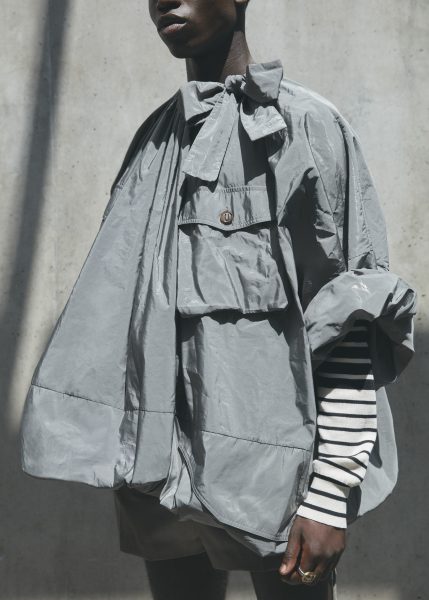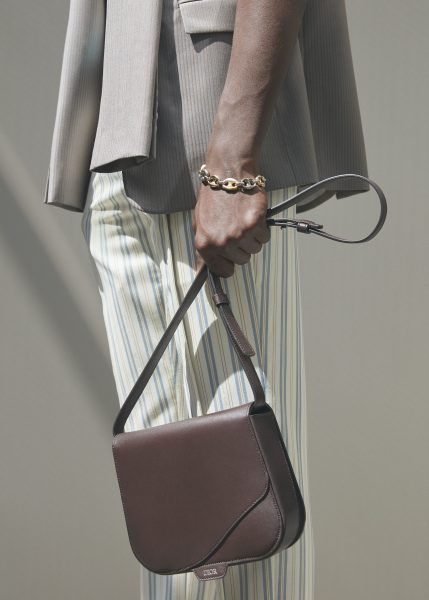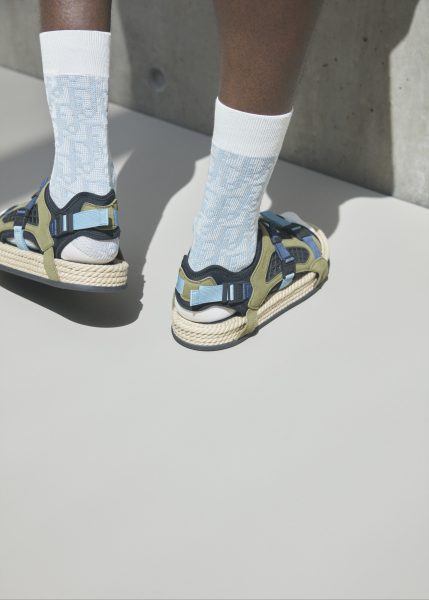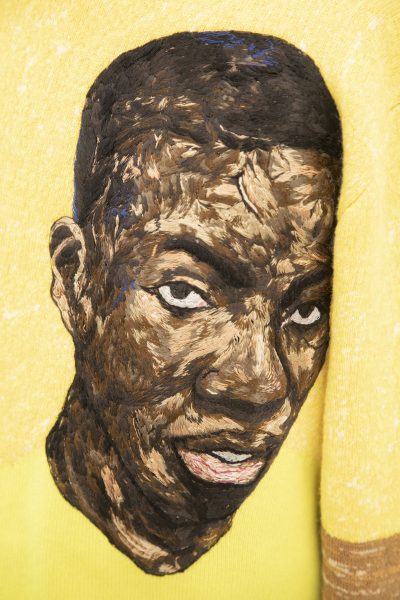 Having spent his childhood all across Africa in Botswana, Tanzania, Ethiopia, Kenya and Ghana, Jones sought to demonstrate the perceptive diversity of the continent through different lenses – and he turned to Boafa. "I really fell in love with it, because it's so intense in reality, and I just thought I'd love to do something with this. I'd always wanted to work with an African artist. It was just a really wild feeling. I saw it and I was like 'That's exactly what I was thinking.'" said the designer in an interview in reference to Boafa's portraits, distinguished by bold use of colours and strokes. "I still have all my little paintings from Tanzania and things that I had in my bedroom when I was a kid, so it's always been there in my life and it's something that I just really love. Sometimes you can't describe it, because it's just there," he continued.
Aptly titled "Portrait of an Artist", the collection exhibits an undeniably genuine celebration of cultural exchange where art is literally and metaphorically translated onto garments reflecting the depth and breadth of the Maison's expertise. It is palpable that Boafa's artworks serve not only as inspiration, but also an essential foundation for each piece.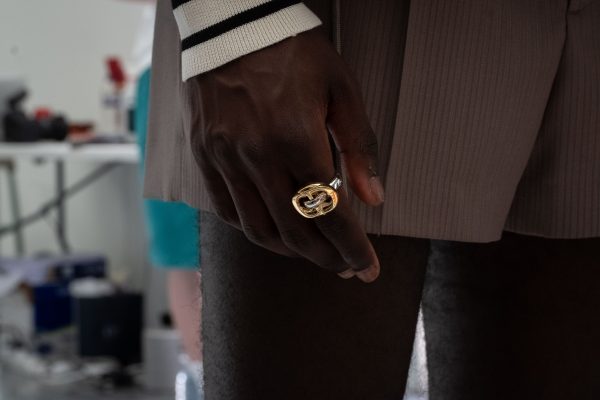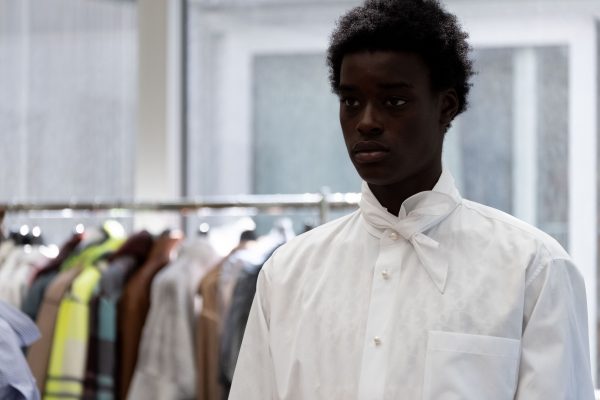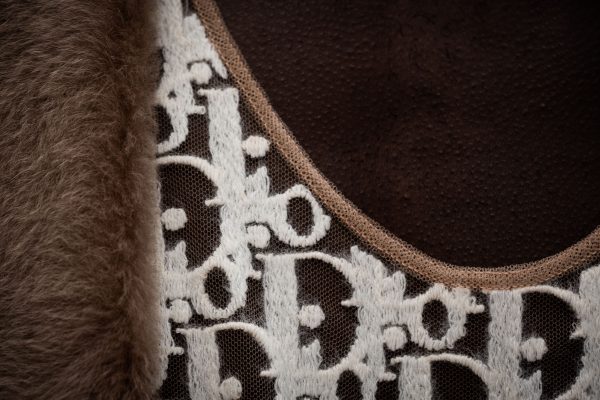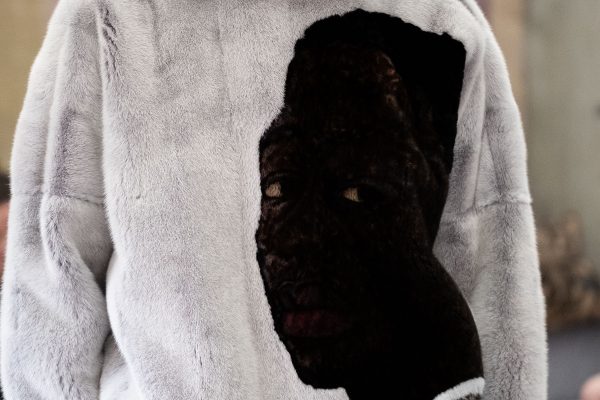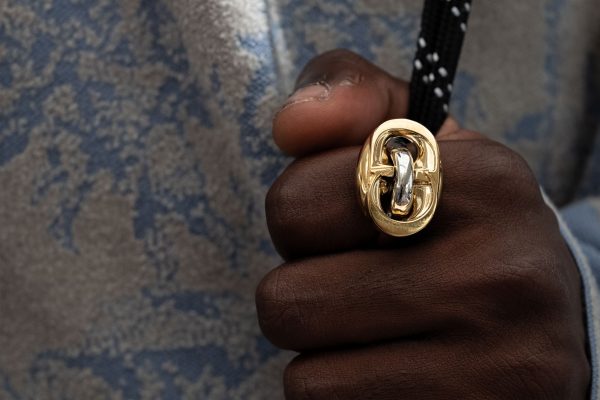 Pops of vivid hues such as neon yellow, alongside pastel pinks, purples and blues as well as greys, whites and blacks, enhance the traditional tailoring. Prints which are felt throughout the collection, be it drawn onto a shirt to knitted into jumpers, give an appearance of a painted canvas. The aesthetic? Effortless flamboyance. Elsewhere, Boafa's portraits are transcribed in the form of embroideries, knitwear and intarsia. The elongated and proportionate silhouettes are streamlined, sportwear-influenced yet with essentially elegant characteristic of a couture house. The collection is packed with pieces – for example, high-waisted black leather shorts paired with a beret by Stephen Jones – which challenge you to be more experimentative with the way you dress.
On the heels of the Black Lives Matter movement, the Dior Men Summer 2021 collection couldn't be more timely, albeit Jones has asserted that it has nothing to do with that other than to honour Boafa and his talent.
Check out this special video of the artist visiting the Maison ateliers below:
This story first appeared in the March 2021 issue of Men's Folio Malaysia.