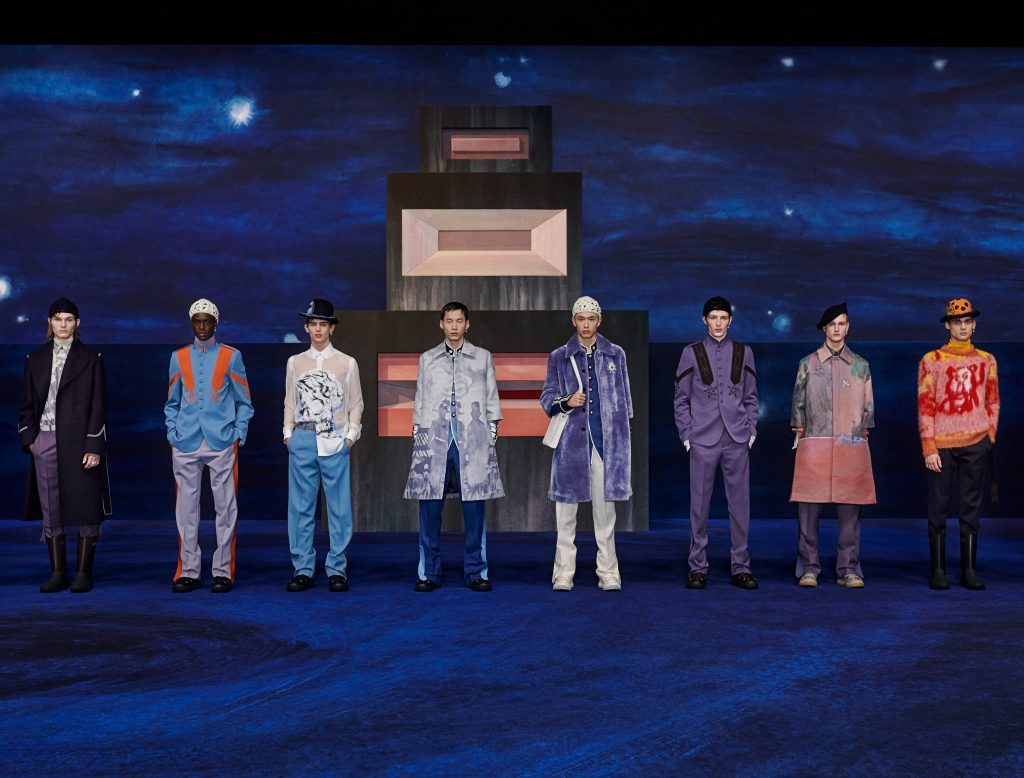 Continuing his brilliant roster of inviting artists to collaborate with Dior Men, Kim Jones has tapped Peter Doig for his Winter 2021 collection. Ever since he took over the reins at its menswear division, one of the Jones's triumph at Dior has been the technical finesse of transcribing works of art onto super delicate fabrics and this collection is no different.
Much like what Jones does exceptionally well, Doig is known for churning out inspiring works of art with fascinating colours that condense and reflect powerful meaning with a poignant vision which has allowed him to create some of the most resonant images in contemporary art. In this collection, the storied Scottish artist's rich and transporting works were remarkably translated into painterly prints, jacquards, knits and even embroidered onto hats created together with Stephen Jones.

Right off the bat, the quick, high-octane runway against an electric techno beat offers all the excitement and surprise in the clothing. Capturing Doig's "bewitching universe", the opulent collection explores ceremonial dress, taking inspiration from Dior's decadent haute couture, with military tailoring, camo print bombers, cargo trousers and Wellington boots featured throughout the show. In that same vein, Doig's dreamlike, washy composition was translated across a number of knits and outerwear including silky roads and anaroks. The collection also drew from the painter's colour palette, with muted blues and brown setting off vivid autumn hues. Jones noted Doig was involved with every step of the collection – down to hand-painting the hats. "It was very personal," he said. "His energy is just amazing." The collaboration extended to the décor (which is inspired by Doig's "Speaker/Girl" painting) – as well as backdrop of the digital show.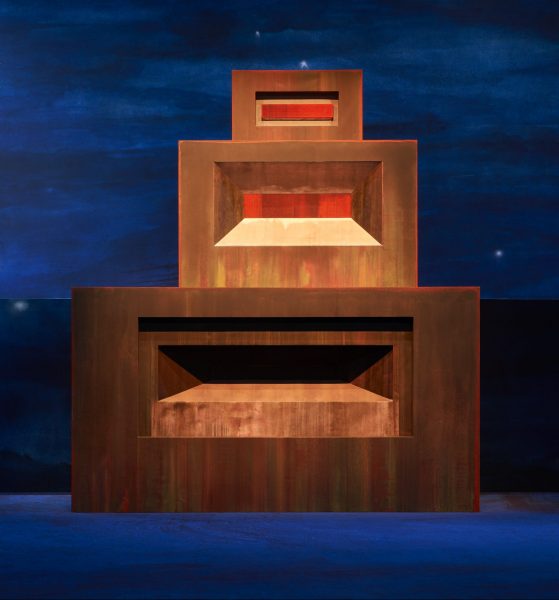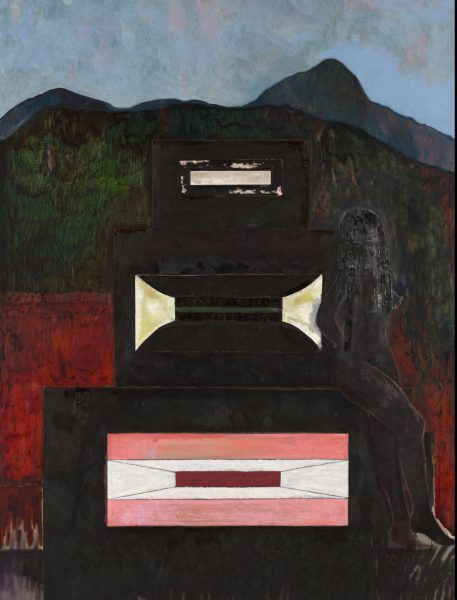 Two noticeable and seamless combinations of the Doig and Dior codes came in the form of two new emblems: a dog (similar to Christian Dior's dog Bobby) and a lion which are a motif on belts and jewellery that are references the artist's own output – both rendered with a blurred effect that mimic the painter's style.  As with all of his previous collection, Jones has continued his research into the Dior archive and he has picked Marc Bohan's gorgeously embroidered "Rosella" couture dress from the '60s where he assigned Vermont Paris embroidery maison to rework the piece into an embroidered long jacket which was used as the opening look of the show.
View this post on Instagram
On the accessories front, this outing also marked a big season for hats. Berets have been a Dior men's staple since Jones joined the House, but now they're joined by homburgs, trilbies and what appears to be a leather bonnet (?) or a head harness. We're also obsessed with crotched bonnet which taken straight out from Doig's 2017 painting "Two Trees." In addition, blink and you'll miss what looks to be a new sneaker.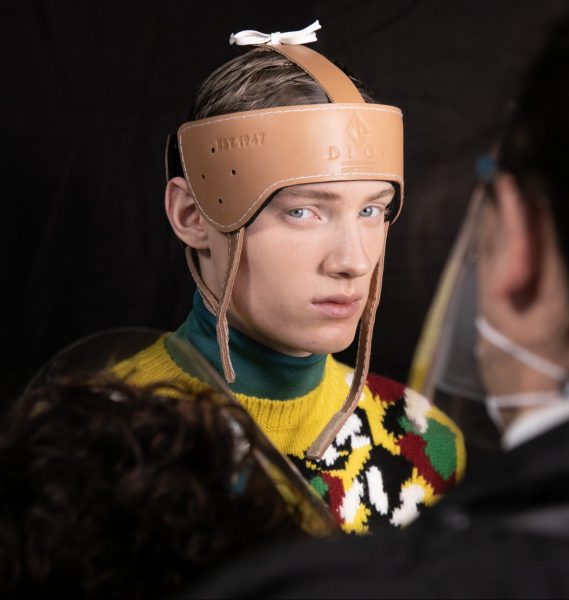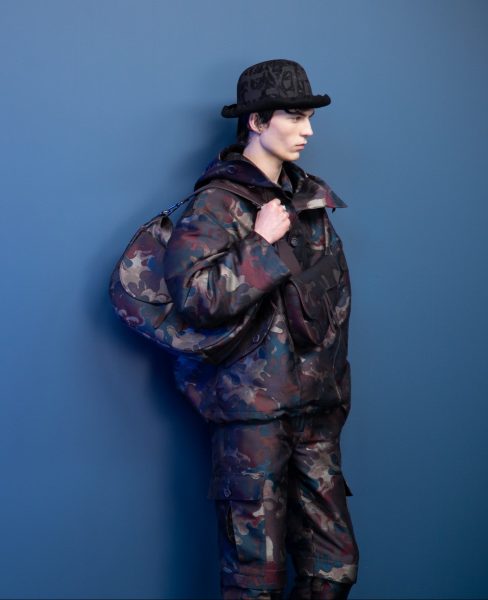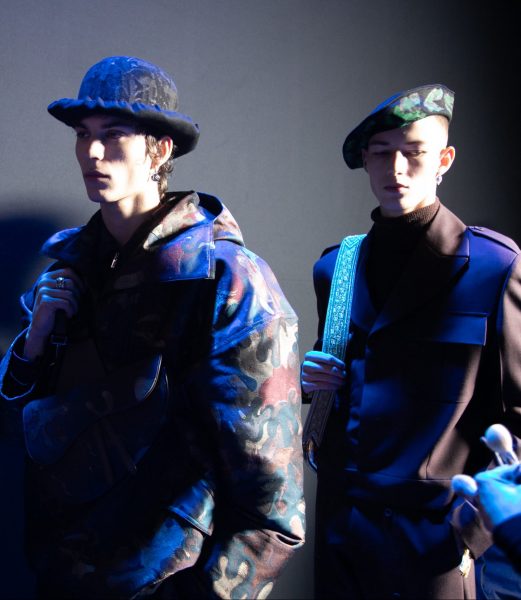 All of that, it seemed as though no stone was left unturned with the large amount of research done when conceptualising the pieces which resulted in a captivating dialogue between art and fashion. Beyond just mere referencing, this collection marks Dior Men's most debonair release yet. Here's all the looks.