"The inspiration for [the Onitsuka Tiger Autumn/Winter '20 collection] starts from sports. It can be seen from the dresses and tank tops reminiscent of basketball, mixed with elegant and casual clothes such as parkas and military-style trousers," reveals Onitsuka Tiger creative director, Andrea Pompilio.
Beyond the individual pieces for a collection that presents an elevated iteration of streetwear, the true innovation lies in its technical elements. A military jacket is reimagined with quilting and a velour-like glossy nylon while a down jacket features various textured nylon alongside an array of pop neon colours – hues that are frequent sights endemic to the Spring/Summer seasons.
"For Onitsuka Tiger, I have a very particular philosophy – I always see a dark colour as the main colour. In this collection, I mixed black with bright colours because colour is an Andrea Pompilio signature. In the Onitsuka Tiger collection, colours are much pop than Andrea Pompilio's nuances, but it is a trademark that I try to carry in all seasons. I love the contrast with dark colours," shares Pompilio.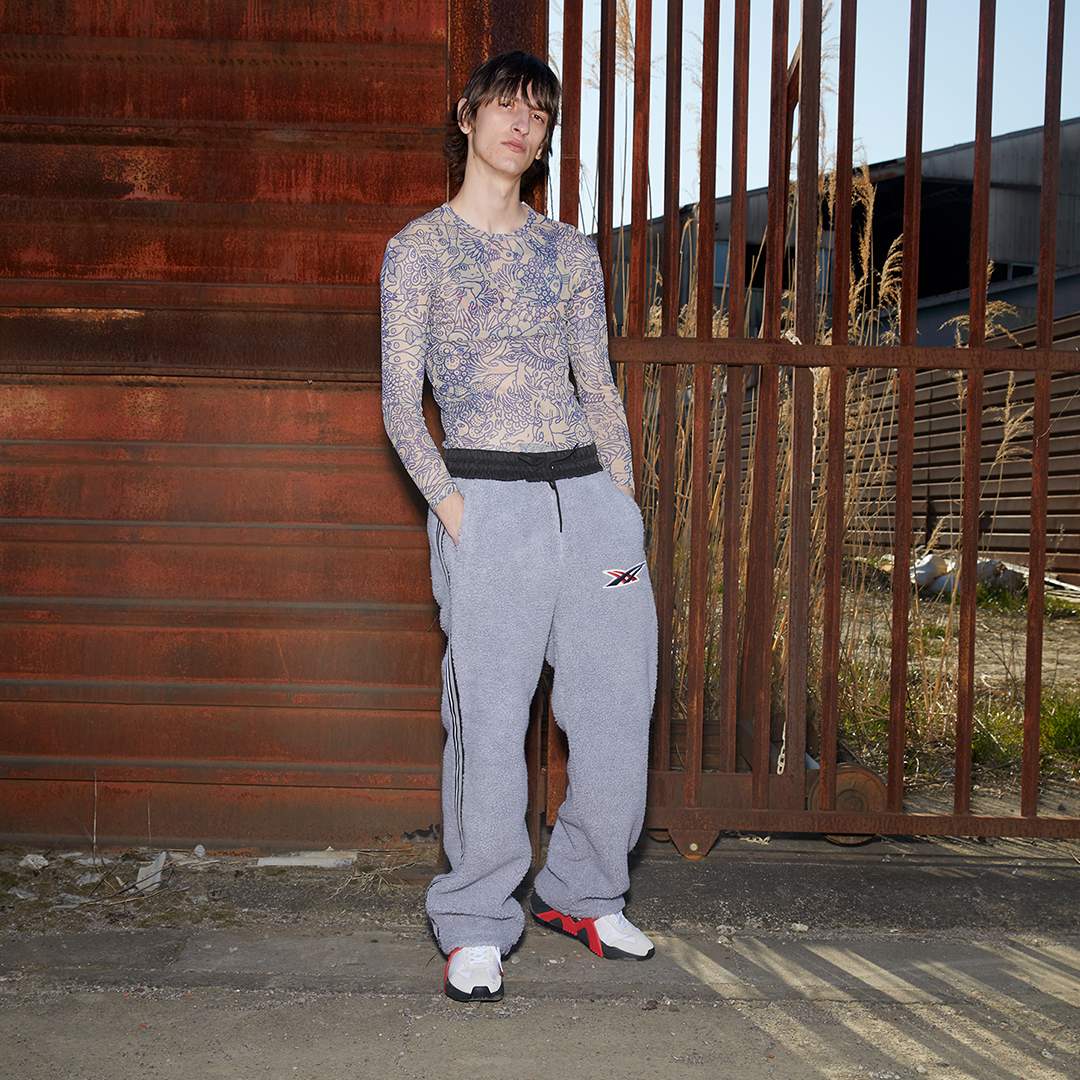 Pompilio's journey with the Japanese fashion brand, Onitsuka Tiger started in 2013 as co-branding and he went on to become the creative director in 2019, which he attributed to "[managing] creativity not only for the collection, but also advertising campaigns, packaging, etc". Therefore, he is no stranger to the idea of contrast – especially as an Italian designing for a Japanese-heritage brand – and he fully embraces these notions.
"As an Italian designer, I have always seen Japan as a great source of inspiration. These different cultures have always brought great creativity. I tried to bring that touch of internationality to an extremely historic Japanese brand; to then export the brand to the US, South America, Europe and explode in Asia with a more global than local vision, always keeping the Japanese DNA strong," shares Pompilio.
For the Onitsuka Tiger Autumn/Winter '20 collection, this internationality is also provided by the added dimension of a collaboration with American artist, Brian Kenny that has been mixed within the collection. Kenny's work is evident in a number of motifs that contribute a playfulness to the collection's urban sporty style.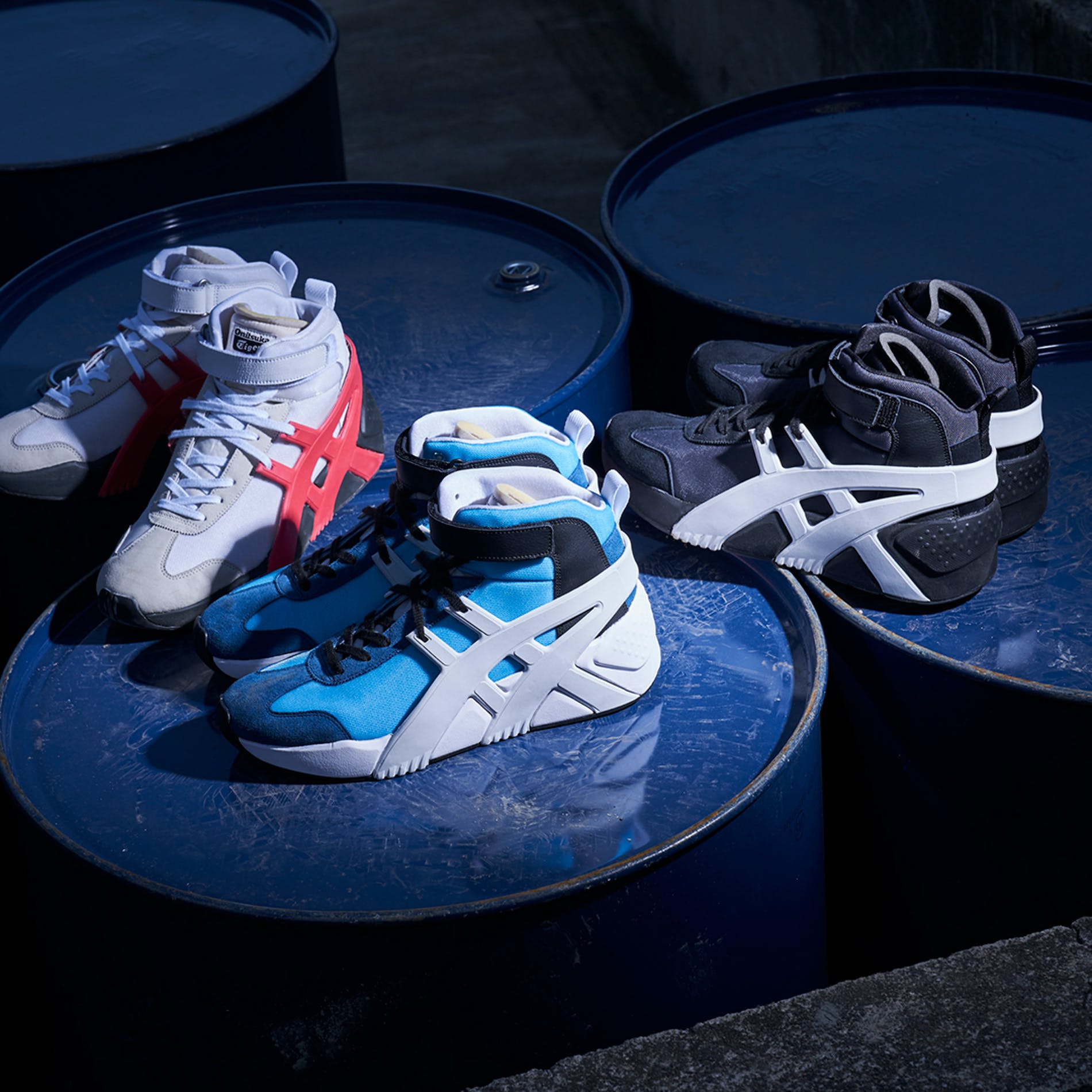 Pompilio describes the garments featuring Kenny's touch as "works of art rather than clothes" and the American artist immediately came to mind when a collaboration was in the pipeline, "He is a character that I've followed and known for a long time. We are friends and we follow everything we do on Instagram."
The Onitsuka Tiger Autumn/Winter '20 collection also sees a focus on chunky soles of sneakers as seen in the DENTIGRE and BIG LOGO TRAINER 2.0 MT series that "reinforce the silhouette considering that military trousers were cropped and therefore the idea of a chunky shoe created interesting looks".
Pompilio describes the man he designed the Onitsuka Tiger wardrobe for as, "A man who has his own personality and identity in the community, a powerful man, sure of himself, who loves nature and sport, and tries to combine his everyday passions. For this reason, he always wears something comfortable and of luxury fashion sportswear."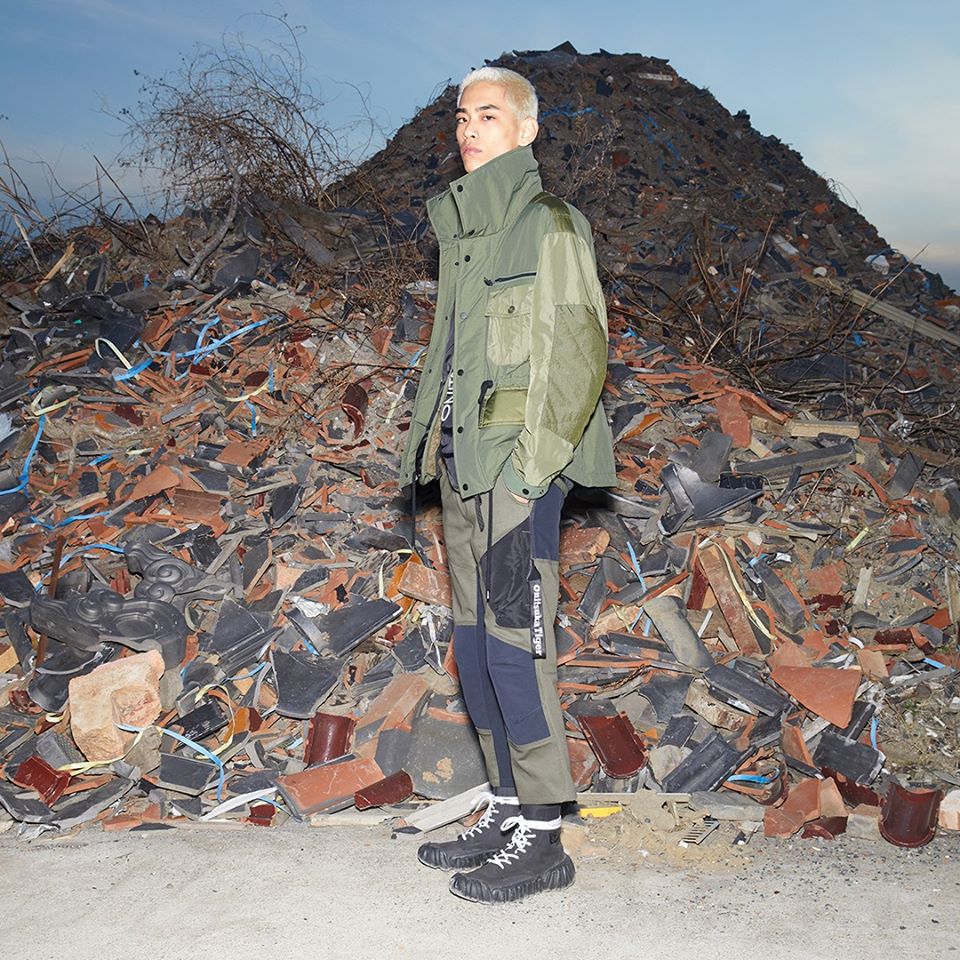 Notwithstanding the global pandemic, the Onitsuka Tiger wardrobe still remains relevant for Pompilio, "My clothes can be worn to the office, shopping or smart working at home. The pandemic has certainly had a negative effect on the economy but not on my creative process as I have always tried to create a wearable product, not linked to a particular occasion such as haute couture for example, but suitable for various occasions of use."
The Italian creative director is showing no signs of slowing down during this period of global uncertainty, "My team and I continued our work from our home and I dedicated myself to what I had not experienced before; therefore enjoying life at home doing things I had not done in the last 15 years such as cleaning, spending time cooking, eating calmly, enjoying what I had cooked. I worked out and sketched an idea for an autobiographical book that I intend to publish in the future. I also started offering live conversations on social media with friends and colleagues from the fashion world, to entertain them on Instagram."
The internationality that Pompilio envisions for Onitsuka Tiger is evident in his direction where a multitude of contrasts – fashion with sports and heritage with innovation – converges seamlessly in the Japanese fashion brand's Autumn/Winter '20 collection to provide luxurious comfort for any stylish occasion.
Furthermore, his efforts are paying off as Pompilio concludes the interview with an exciting news, "For the first time, an Onitsuka Tiger store will open under my creative direction and it will be right here in my city: Milan."
By Wilson Lim. This story first appeared in the October 2020 issue of Men's Folio Malaysia. Check out Andrea Pompilio's Autumn/Winter 2020 collection for Onitsuka Tiger here.