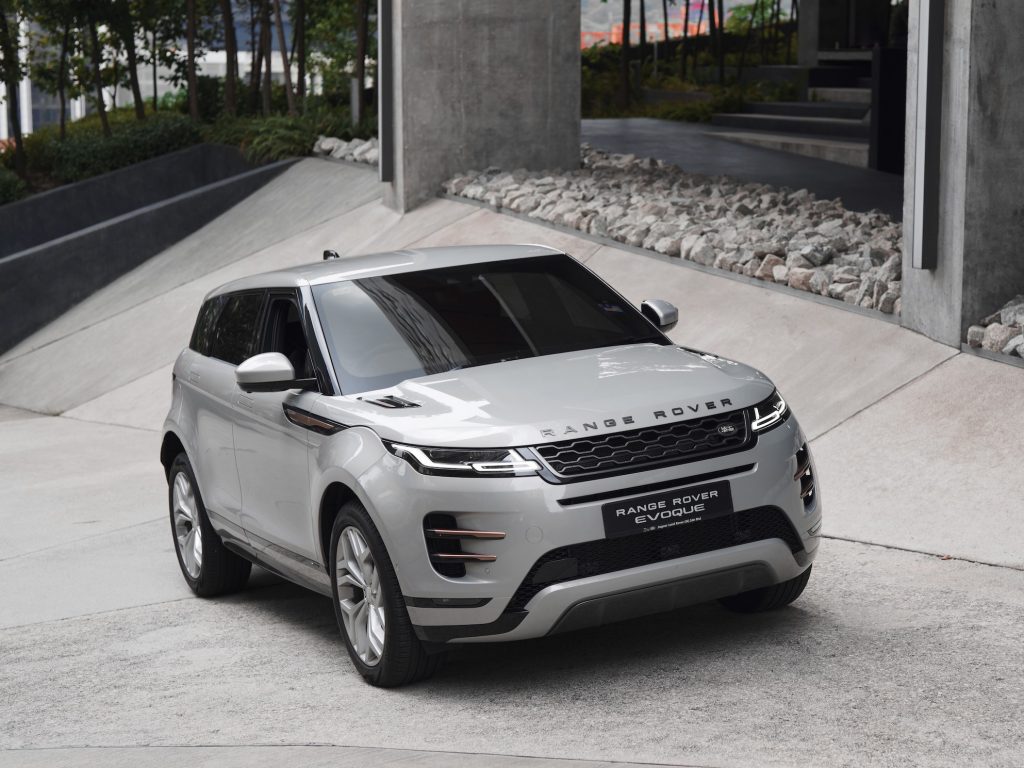 Sequels always have it tough since they are notorious for being almost always "not as good as" than the original. But when they are done right, they can take what made the original great become something that's even better, proving that lightning can, in fact, strike twice – in this case: the second-gen Range Rover Evoque. You see, the first Evoque from close to a decade ago was a blockbuster hit. On its launch, it set the sales charts on fire and changed Land Rover's image of making only alpha SUVs forever as it scooped hundreds of awards. And now, the Evoque is ready to evolve.
Putting the brand on the radar of style setters with Victoria Beckham becoming the poster girl for the car when it was first launched, the Evoque has always been a looker. For the 2020 edition, while it's certainly every bit an Evoque on the outside, the British manufacturer managed to refresh the model's visual by merging the sleek lines of the Velar onto Evogue's smaller frame while retaining the essence of its character. The muscular profile is enhanced by the rising beltline and the falling roofline, creating an assertive and dynamic stance. The compelling proportion which gives it an even greater presence are combined with a new sleek headlight design featuring sweeping indicators, flush deployable door handles and burnished copper details to reflect the brand's contemporary aesthetic language.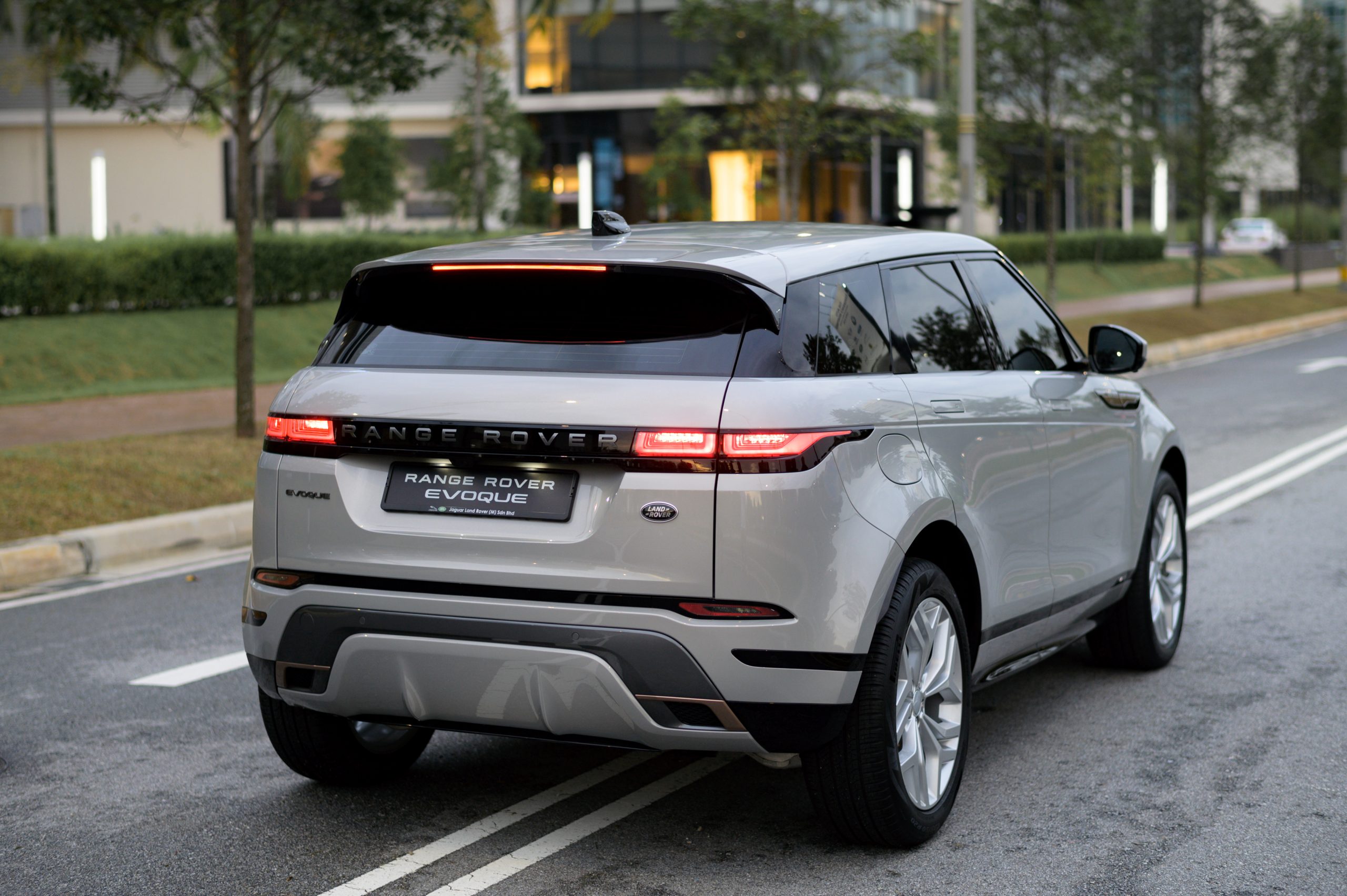 Inside, there is a fusion of sophisticated elegance and clean uncluttered surfaces. The brand's stacked duo of 10-inch touchscreen handle audio, navigation, Apple CarPlay and Android Auto integration, general phone tasks and vehicle behaviour settings. Eagle-eyed enthusiasts will notice that the wheelbase has been stretched by 21mm to help increase rear passenger space. The cabin feels rather plush, but we would have loved to get some more in cabin stowage especially around the gear lever. The boot is large and should suffice average outstation tours. Jumping on the sustainability bandwagon, the brand now offers an option of leather-like performance material or a Kvadrat interior, a wool blend and synthetic suede cloth that is made from 53 percent plastic bottles (per vehicle). The Evoque also boasts the new Eucalyptus textile.
If you're going to fork out over RM400,000 for a five-seat SUV, you're going to want it to perform well, too. And by hell does it. For a 1900kg machine, the 2.0-litre Ingenium turbocharged inline-four engine produces 200bhp of power and 320Nm of torque (pushing peak torque out from 1300 to 4500rpm), able to push this beast from 0–100km/h in just 8.5 seconds. The drive feels balanced and grounded while the 9-speed auto transmission is responsive, intelligent and seamless. It's also much more refined in terms of ride, handling and interior noise. With stiff competition from the likes of BMW X3, Audi Q3, Volvo XC40 and Jaguar E-Pace, they've strengthened and stiffened the body structure in key areas like suspension mounting points, so it soaks up bumps better. On the safety front, the 2020 Evoque comes standard with lots of driver-assistance features, like automatic emergency braking with pedestrian and cyclist detection, lane departure warning, lane-keeping assist and adaptive cruise control.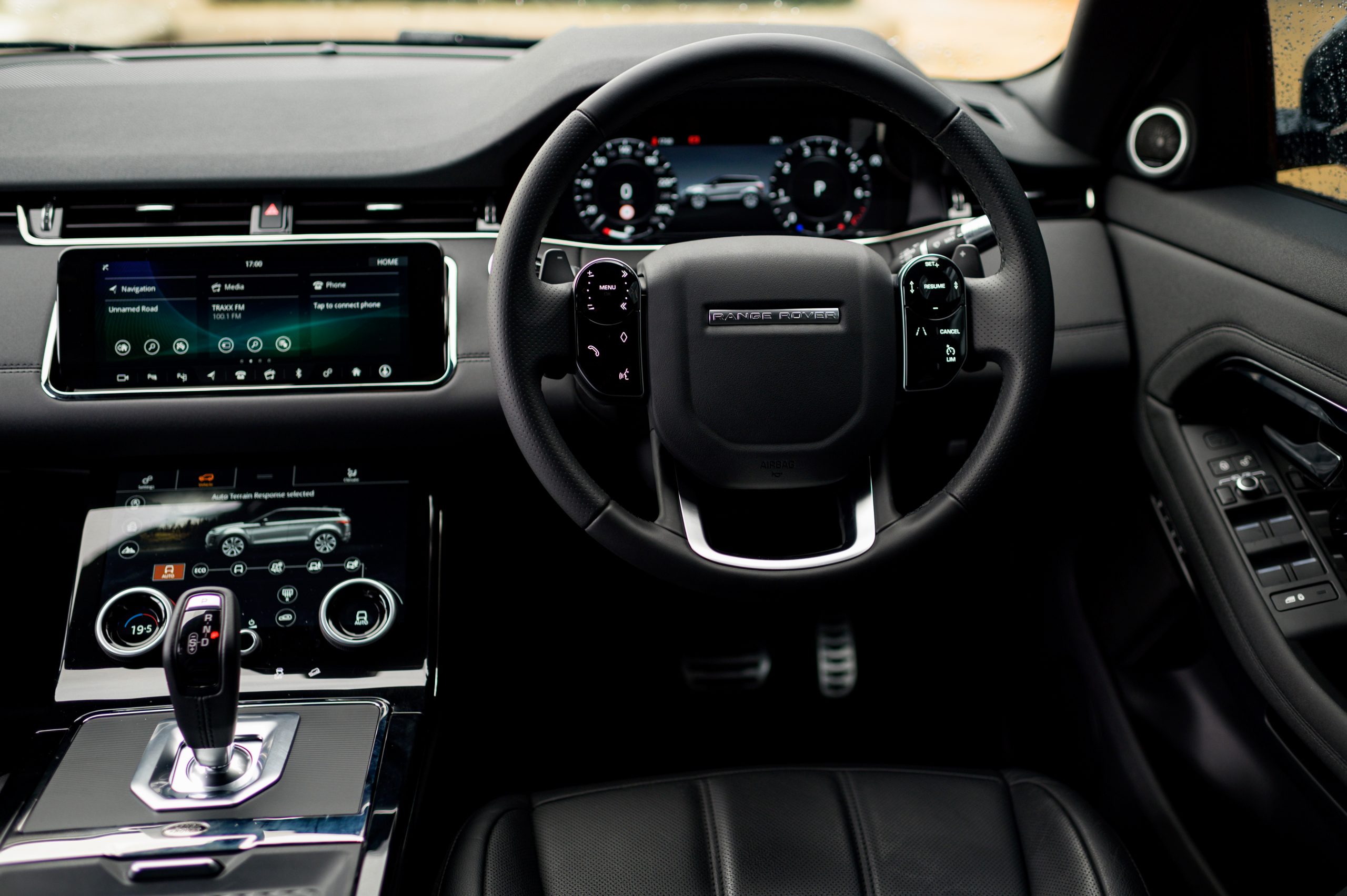 With some of them claiming to be as good as they are on paved road, truth is that many of them aren't. Being a Land Rover, it comes with a number of tricks up its sleeve. It can wade 23.6 inches of water and there are five driving modes for nearly any situation you're in, like driving over sand, grass or mud, thanks to its 8.3-inch of ground clearance and 25-degree approach angle. An auto mode from the Terrain Responses 2 system enables the Evoque to select the most appropriate torque delivery to suit the terrain.
So, where does that leave us? Lovely to look at and nice to be in, this second-generation Range ticks all the right boxes. It's a bigger car than its compact dimensions would suggest, both in terms of practically and personality, with sleeker styling, improved tech and powertrain options. Land Rover has successfully brought the Evoque into a new era and it definitely stands head and shoulders above its segment rivals.
This story first appeared in the September 2020 issue of Men's Folio Malaysia.