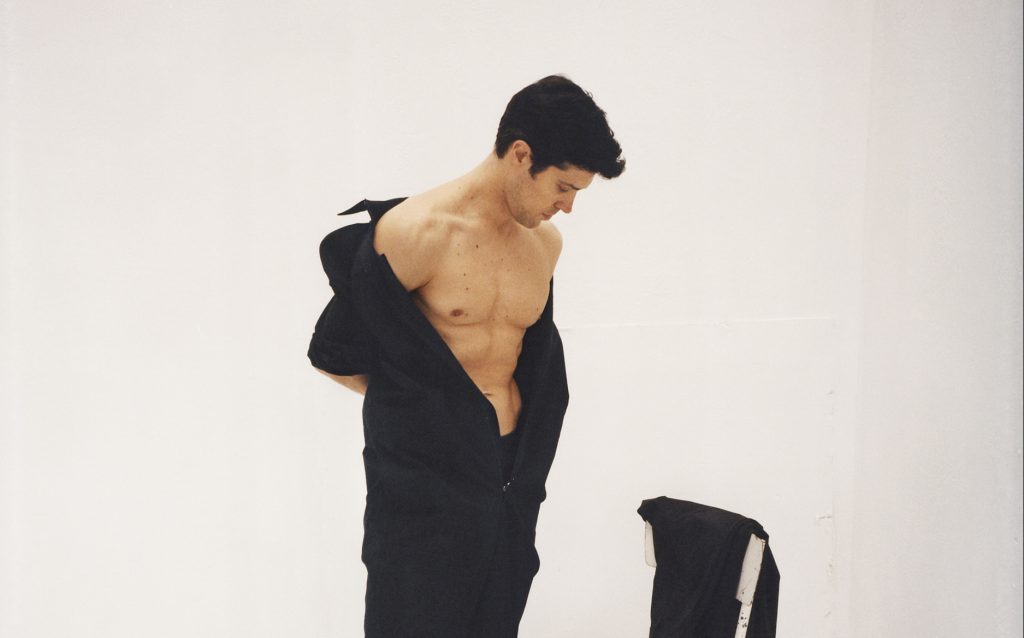 "What is the meaning of masculinity today?" – that is the question creative director Daniel Lee asks in his new Bottega Veneta project titled "Bottega Veneta: Men" and through his ongoing partnership with photographer and filmmaker Tyrone Lebon, we explore the many perspectives of masculinity.
Creating a short film to illustrate the concept, the idea is "to celebrate uniqueness and individuality, storied through a cast of unique personalities who inspire Daniel". And the cast gathered for the project is a collective group of multidisciplinary artists, all of which shared their perspectives on identity, masculinity and their relationship with clothing.
Featuring directors, musicians, actors and artists, differing in age, background and creative fields, the short film explores the very notion of masculinity and how it relates to fashion.
Within the film, the cast of men (and one woman) are all dressed in Bottega Veneta's finest garments from both current and past seasons – making this endeavour an artful expression, instead of a commercial-focused production.
And through this film, the cast (which includes Barry Keoghan, Dick Jewell, George Rouy, Michael Clark, Neneh Cherry, Obongjayar Octavian, Roberto Bolle and Roman Tricky) breaks the stigma of masculinity and the toxicity of patriarchy. A truly fine message to reflect to the world today.
Watch the short film below: