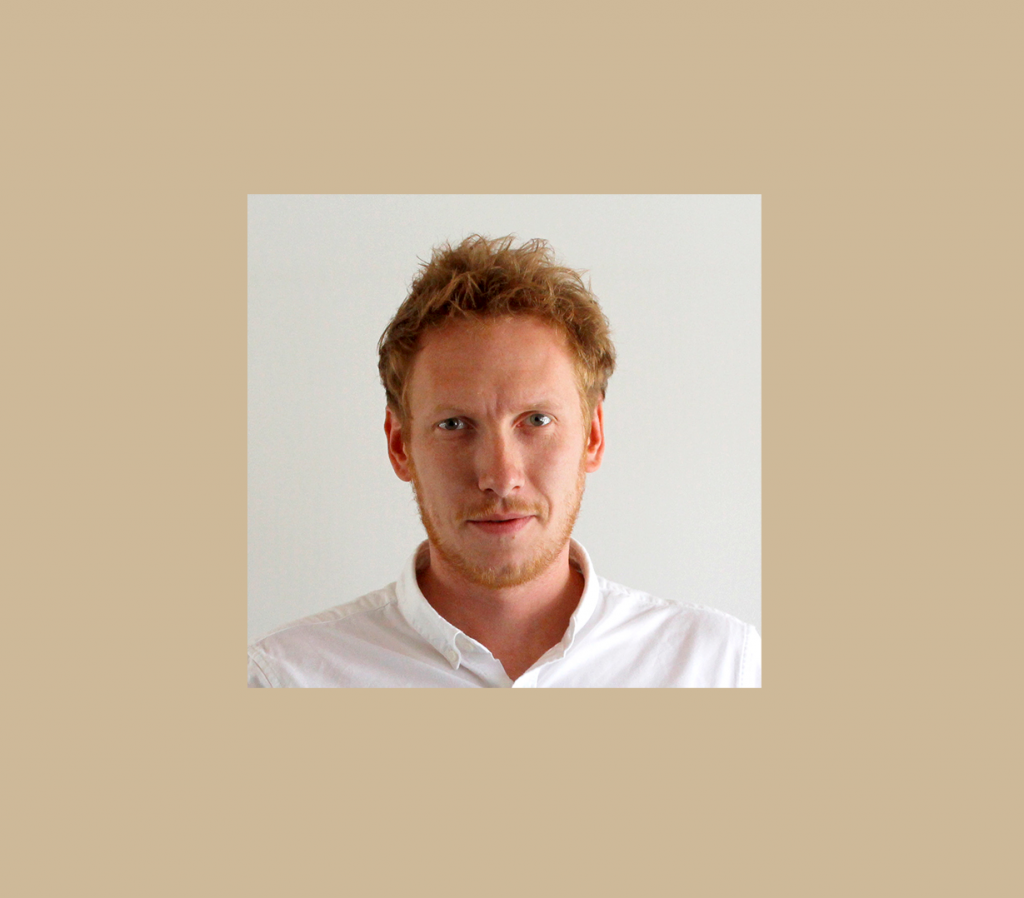 Challenging the power of play, Lego has given its fans the freedom to create any possible shapes they can imagine with the iconic interconnecting solid bricks since decades ago. Pushing the limits even further, in 1977, Lego Group introduced Lego Technic with models mainly inspired by vehicles from the real world with lots of realistic, working features. Besides inventing its own advanced technical models, this initiative has called for many huge names from the automotive industry, including Ducati, Porsche and Bugatti, to replicate their models and integrate them into a fully functional complex Lego building set. Tapping Lamborghini once again this year, Lego Technic has broadened its supercar series by unveiling the Lego Technic 42115 Lamborghini Sián FKP 37. We get up close with Lego Senior Model Designer Aurelien Rouffiange to get more detail on the design story as well as the intricate development process of the latest release.
Can you tell us what's so special about your latest release the Lego Technic 42115 Lamborghini Sián FKP 37?
This model is the third Lego Technic Ultimate model we have created; it follows the Bugatti Chiron in 2018 and the Porsche 911. With each model, we push the boundaries of what is possible with Lego Technic in our pursuit to design the perfect replica of the awesome supercars we create as part of the Ultimate series. For example, this is the first time one of our models has a scissor door mechanism which is just one of the model's authentic details. We packed plenty of detail into this Ultimate model, including a sequential gearbox, super-strong suspension that can carry the 3kg build weight, a fully functioning V12 engine, paddle gearshift and the iconic movable spoiler.
Can you walk us through the design development process for Lego Technic 42115 Lamborghini Sián FKP 37? What is it like?
We worked closely with Lamborghini to decide which of its iconic cars to recreate with Lego Technic elements. We always look for something that's innovative in its design and different, which the limited-edition Lamborghini Sián FKP 37 embodied.
We started off doing different sketches and showing to the team at Lamborghini, they visited us and we visited them to also see the real Lamborghini Sián in Sant'Agata, Italy. We worked closely with the Lamborghini design team to develop the shape of the Lego replica to ensure the 1:8 version was as true to the real model as possible. We went through a number of different design iterations and pushed the boundaries of Lego Technic and didn't stop iterating until we'd found a shape and style that both companies were proud of.
What is the most challenging part of developing this particular model?
The biggest challenge was ensuring we captured the unique design DNA of Lamborghini in the design. Lamborghini has a well-known and respected brand and it was important to us that this model captured the essence of their uncompromising quality. We worked closely with the Lamborghini design team to develop the shape of the Lego replica to ensure the 1:8 version was as true to the real model as possible. We went through a number of different design iterations and pushed the boundaries of Lego Technic and didn't stop iterating until we'd found a shape and style that both companies were proud of.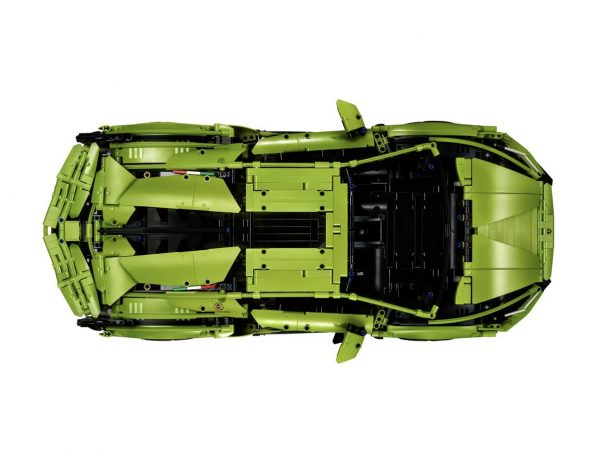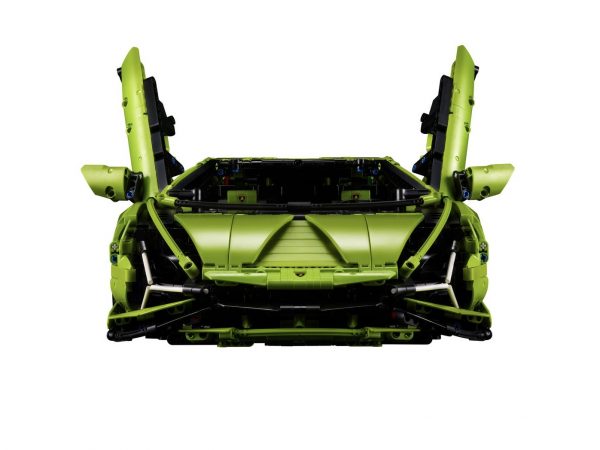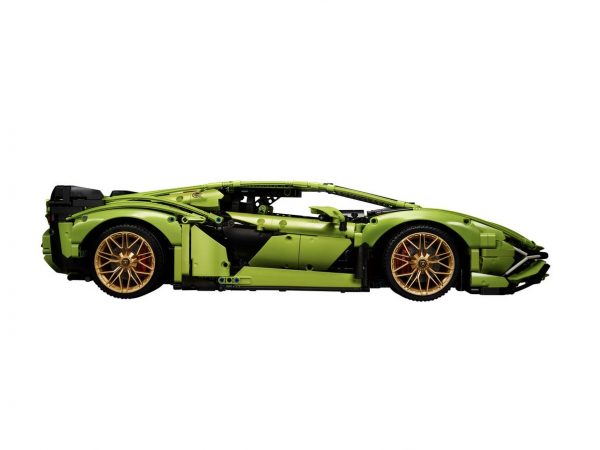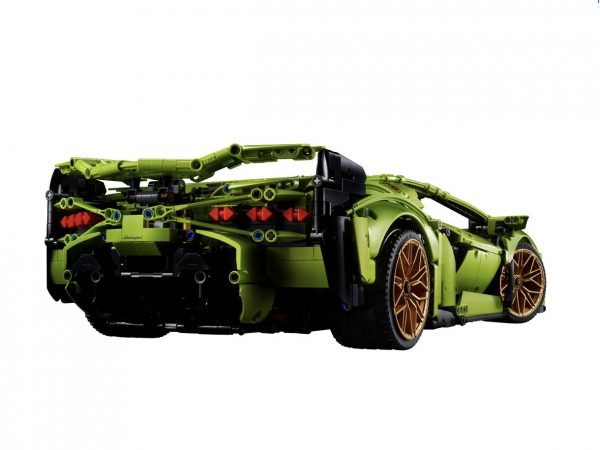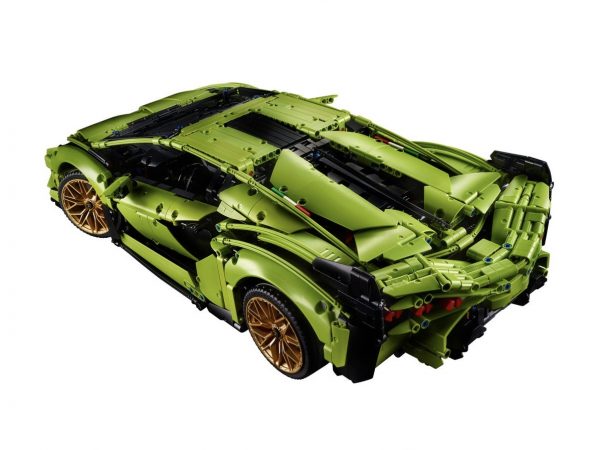 What are the factors that you look at when designing or coming out with concepts for a new model?
Lego play has always been for everyone – it transcends gender, age, and language. We continue to challenge ourselves to excite and inspire people to build, rebuild, and explore their creativity whatever their passion. For the Lego Technic Ultimate Series, we look to team up with a partner that creates iconic vehicles, has an unmistakable design DNA and is known for ground-breaking use of technology. Automobili Lamborghini embodies that and with their design flair and engineering excellence, the partnership is an ideal fit for Lego Technic building system, while providing fantastic inspiration for Lego Technic play experiences.
Which part of the process is your favourite – and why?
When you have the product completely finished and approved, it's a great relief. Thinking of all the great work and the process from start to finish and ending up with the best model ever possible is standing in front of you; that moment of joy is one of my favourite parts in the process of creating a new Lego Technic model.
How do you incorporate sustainability into your product design, say for the latest Lego Technic 42115 Lamborghini Sián FKP 37?
For the Lego Technic Lamborghini Sián FKP 37 only five of the elements are new. That means that all the other elements are shapes that we have previously used and elements made from moulds that we already have. This is the great thing about Lego Technic and the Lego system in play. You can take it apart and create new models, and the elements last for generations. They don't break, and they aren't meant to be thrown away, so they are inherently sustainable. We are also committed to various sustainability initiatives. Our goal is to make all our bricks from sustainable materials by 2030 and our packaging by 2025.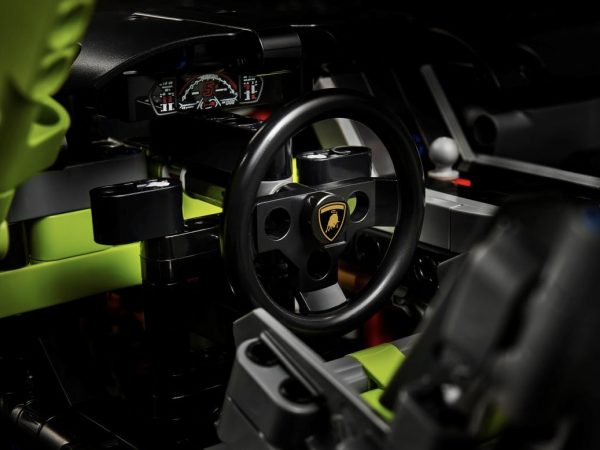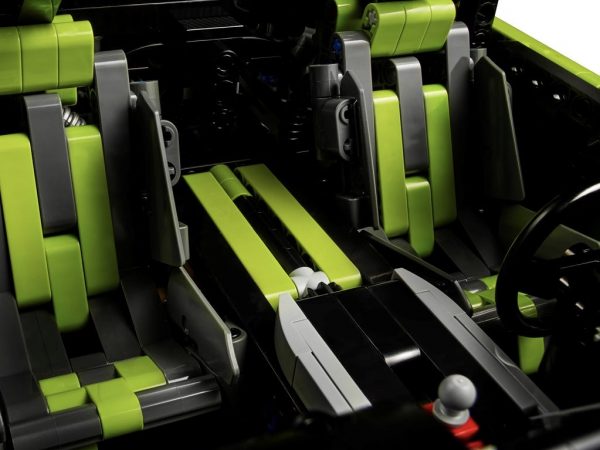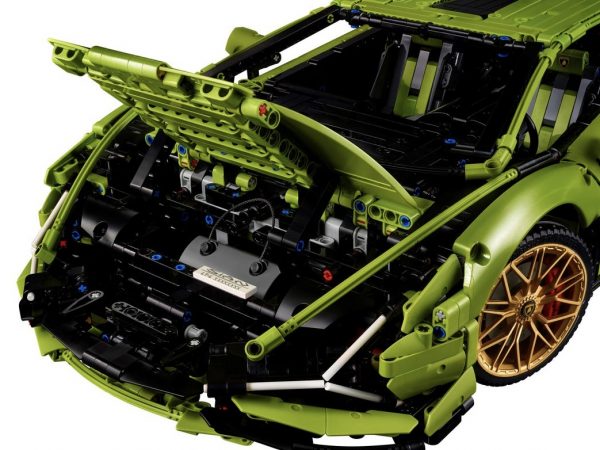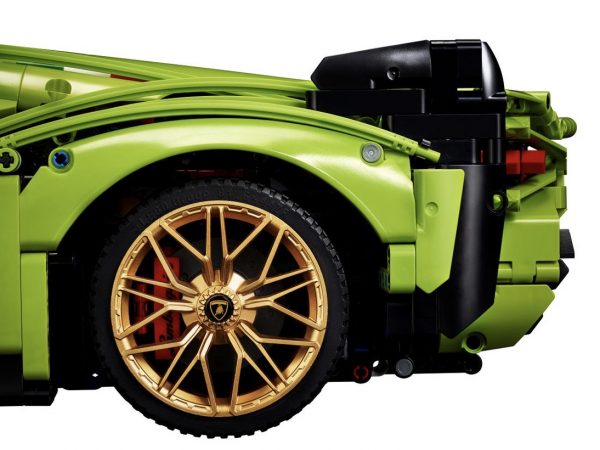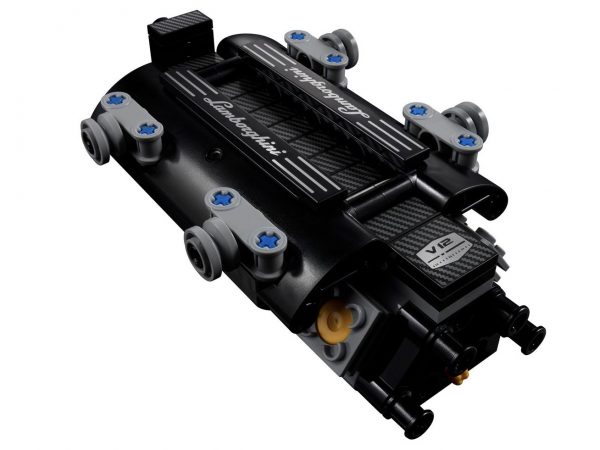 What are the biggest and smallest models that you have made?
The biggest is probably the Lego Technic Bugatti Chiron (42083) we launched in 2018 and the smallest is the first model I designed at the Lego Group. Before I even started working at the Lego Group full time, I did a six-month internship and got the chance to develop two Lego sets during this time, the first one was the Lego Technic Mini Bulldozer (8259). But the first set I designed as an employee was the Lego Technic Quad bike (9392). My biggest challenge at that time, with a lot of cool functions. I was amazed when I finished creating it.
What are your other passions in life – and how do they contribute to your creativity?
I love cooking, I probably spend most of my spare time in the kitchen, trying out new recipes or cooking delicious dishes discovering the basics behind food and the chemistry of it, how the ingredients work together and why. That is how I relax. I also love the social aspect of cooking, having happy guests around your table and having a good time together, eating good food you made from scratch. I believe my love for cooking relates to the work that I do at the Lego Group, the way you combine your ingredients in different ways will give you different results like with Lego Technic elements.  If I am not cooking, I like travelling to get inspired and photograph the world either from my camera or drone, the rest of the time I do sports like running, hiking and yoga.
What do you want someone to experience when building his or her Lego set?
The joy of the Lego building experience. The Lego Technic Lamborghini Sián FKP 37 provides a fully immersive building experience that can help proud owners relax and unwind as they explore their love of luxury cars in a new way. And it makes perfect gift for a supercar enthusiast that is interested in tinkering with design and learning more about engineering. Lego Technic provides endless opportunities for innovative creations – the only limitation to what you can build is your imagination.
Can you recall your first Lego set?
I was very young so although I can't remember my very first Lego set, I clearly remember my first Lego Technic set as I was probably around six or seven years old. It was the (8815) Lego Technic Go-Kart, which had a very cool function for the steering mechanism.
In your opinion, why do you think people are so in love with Lego?
The brick is as relevant as ever as we continue to empower builders through creative, fun, and challenging building moments. Lego bricks are all part of the Lego System, which essentially means that they can easily be combined in innumerable ways and just as easily be dismantled. Through our products, we hope to inspire and develop the builders of tomorrow.
How long have you been involved in art and design? How did you start?
I followed a relatively classic school path until I graduated A-Level at 18-Years old. I had known for a long time that I wanted to become a designer, so right after that diploma, I went to a school of art for 1 year where I boosted my artistic skills before I joined the School of Design Rubika. So in 2004, I joined the Rubika for five years in the north of France where I got my Master's degree. And a few months later I got my first designer job at Lego Group in Lego Technic and that was in June 2010, so 10 years ago now.
Last but not least, what is your personal aim as a designer?
As a designer, I feel dedicated to help the world become a better place and create products that have real meaning and will change your life experience in a better way, a product that will improve our daily life. At the Lego Group, I am given the right tools to do that, and the values are very similar to my personal vision of what products should be like. From learning through play to the high level of quality of the finished product, but also being cautious about our planet by following high sustainability standards to help our planet promise.
For more information, click here.