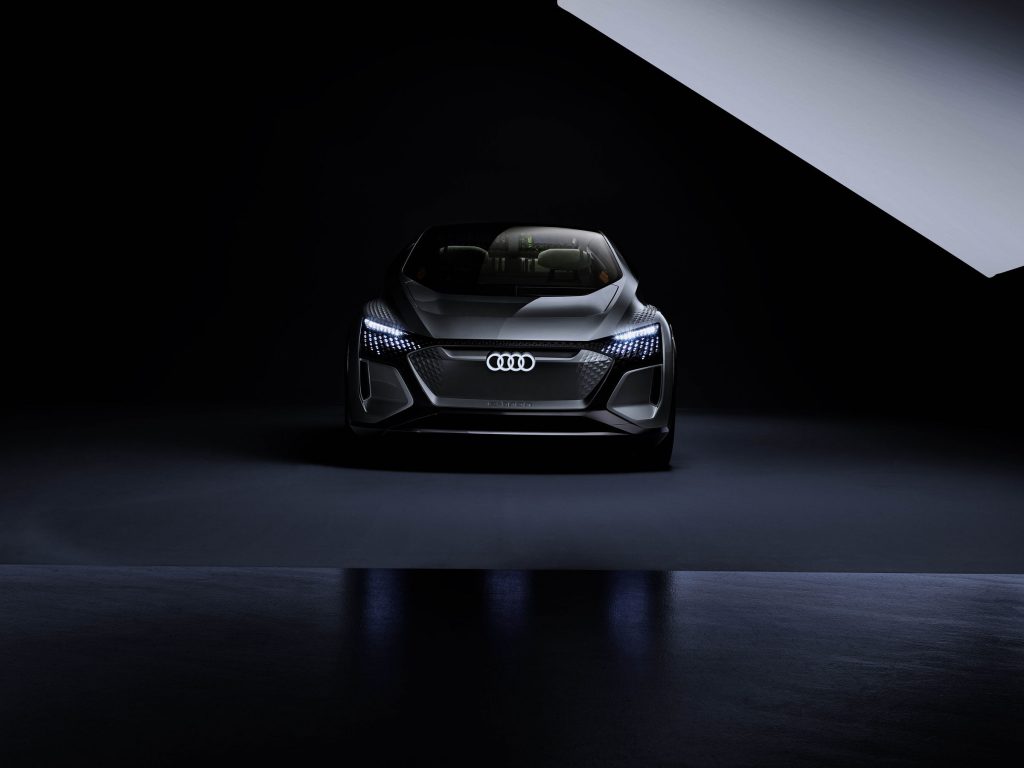 Every year, the automotive world gives us a glimpse of future mobility and what it will look like by debuting new concept cars. Buckle up, we bring you the top five concepts that excited us the most.
Presenting the concept of "mobility in the distant future", Mercedes-Benz takes cue from another world to design its most recent all-electric concept car, the Vision AVTR, which stands for Advanced Vehicle Transformation. The show car is inspired by the James Cameron's 2009 mega-successful film Avatar and created in partnership with a team that worked on the movie to showcase the German automaker's design and tech capabilities. Aimed to connect human, machine and nature in an unprecedented way, Mercedes-Benz describes the car as a "living creature" that can interact with passengers as well as the outside world. Most notably, the vehicle features 33 "bionic flaps" on the rear designed to connect "through naturally flowing movements in subtle gestures" like some amphibians. Inside, it features a completely new way for passengers to interact with the vehicle, which can be operated with hand gestures and biometrics, is able to recognise the driver's heartbeat and breathing. With its stretched "One Bow" design and organic design language, the Vision AVTR offers a visionary outlook on the design of the future.
Designed as a vision of Nissan's electrified future and future of mobility, the Ariya concept car represents the company's future direction to produce more confident, more exciting and more connected driving experience. Boasting minimalistic and futuristic design, Ariya will incorporate Nissan's all-new semi-autonomous driving system called Pro-Pilot 2.0 where you can combine navigated driving on the highway with hands-off single-lane driving capabilities which allow drivers to remove their hands from the wheel in certain situations. As you would expect, technology features will be cutting edge. It will include what the manufacturer called door-to-door navigation, a feature that enables drivers to simply change directions on their smartphones to the vehicle's infotainment display. Other outstanding highlights include the Ariya Concept's ability to sync together with your schedule. For instance, you'll be able to pre-heat or pre-cool your vehicle's interior while you're on your way to it. You'll also be able to use your smartphone to park the Ariya Concept automatically through ProPilot's Remote Park feature.
Made to be a fully autonomous car that goes beyond navigating the roads, Audi's latest concept car, AI:ME allows the German brand to explore with the idea of how we can interact with a vehicle when we're no longer charged with the responsibility of driving it all the time. The "emphatic car" is equipped with artificial intelligence which learns its user's preferences and can intuit their possible needs and desires over time. At its most basic form, that can mean things like understanding the sort of temperature, interior lighting, and common routes the driver prefers. Beyond that, though, a combination of autonomous driving and personalisation can make each more effective. AI:ME could proactively suggest ordering food from a restaurant it has learned is your favourite, and since you don't have to focus on the road you could spend your time choosing your desired meal via the widescreen dashboard display. It's fully electric and designed either to drive or be driven depending on your mood.
Sony surprises the motoring world by unveiling its biggest gadget to date: an all-electric concept car called the Vision S. As the brainchild of an entertainment technology giant, the Tesla-like vehicle, according to Sony, is meant to showcase the company's new sensor, audio and peripheral in-car entertainment technologies. The main highlight the 33 different sensors that monitor the external and internal environment. These sensors allow the car to offer Level 2+ autonomous driving systems, as well as monitoring the driver's attention and providing customised infotainment. Apart from self-parking, advanced cruise control and auto-lane change functions, the silver model also features a panoramic sun roof, what appear to be carbon ceramic brakes, a plush interior and an ultra-wide monitor can be used for entertainment and information purposes, linked up to the company's 360 reality audio, which provides immersive audio via speakers built into each seat. The Vision-S is, essentially, a movie theatre on wheels.
Polestar's latest electric saloon concept, Precept showcases a design language of its own and is intended to set the brand on its own trajectory. Low, aerodynamic and spacious inside for four, it blends elements of automotive design with new styling cues enabled by its electric drivetrain and a greener future. Redefining the meaning of future cars, Polestar is keen to highlight the use of sustainable material in the Precept. The vegan interior builds on that of the Polestar 2 with "high levels of recycled content". Light, strong flax-based natural composites developed by Bcomp reduce typical plastic usage by 80%. Recycled plastic bottles are used for the headlining, the carpets use nylon from reclaimed fishing nets and recycled cork from the wine industry is employed for seat bolsters and headrests. The Precept also features advanced autonomous functions via a roof-mounted lidar pod and marks the debut of a 15-inch infotainment screen that uses the latest Android, OS and Google Assistant features.