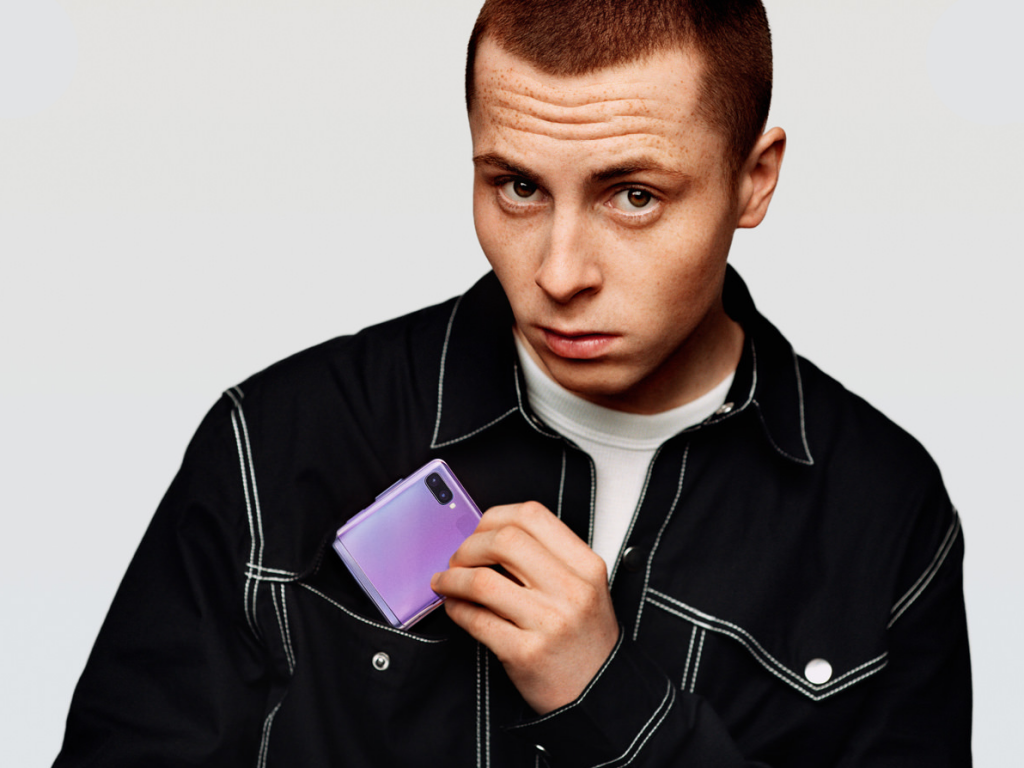 Last year, Samsung welcomed its first foldable smartphone Galaxy Fold to the world, and if not all, most of us went berserk about it. But being first doesn't always mean best. If you can recall, the early samples of that phone were prone to all manner of faults and it took Samsung almost the rest of 2019 to fix them before placing the model back on sale. Due to this, some of us might have thought that it'd be impossible for Samsung to market this stellar and meticulous invention, albeit what happened was our judgement went straight into the drain after Samsung unveiled the second generation of its fold series during Galaxy Unpacked 2020 in San Francisco early this year. The newly introduced Galaxy Z Flip offers a rather stylish, durable and compact design, and transcendent system performance with other expectations to boot.
What we like
If not the most statement-making foldable smartphone, Samsung Galaxy Z Flip is the new epitome of advanced mobile technology of the century. Engineered with a flexible Ultra-Thin Glass (UTG), this new invention bends the laws of physics and boasts a 6.7-inch display that folds into a stylish and practical form that fits nicely into your palm or pocket. One of the many impressive features of this handset is its remarkably durable cog-wheel-like hideaway hinges – making it possible to unfold at any feasible angle within the obvious 180 degrees. In addition to this feature, when the device is free standing, it unlocks to an automatically split layout – two 4-inch screens – that allows you view images, contents or videos on the top half display, and control them on the bottom half.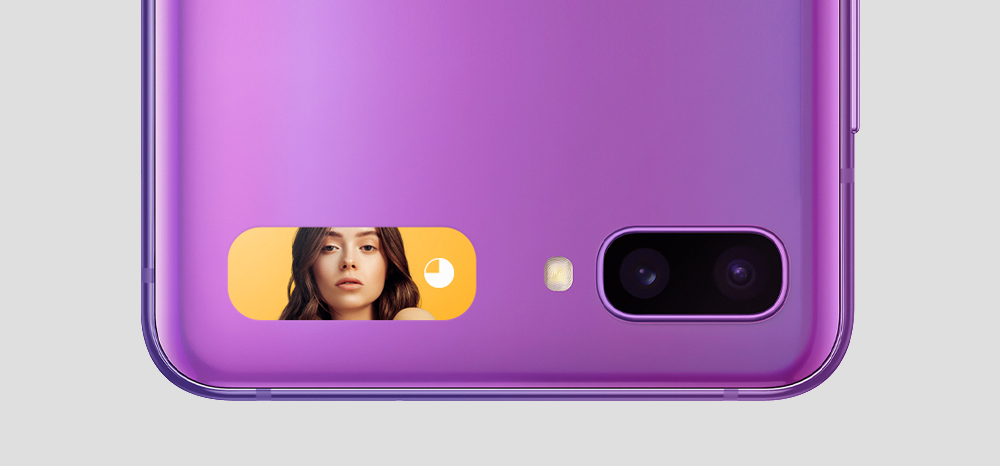 Another cool thing about the new Samsung Galaxy Z Flip is how the little cover display at the front part reflects careful consideration of usability. While the handphone is folded, the 1.1-inch screen allows you to preview messages, incoming calls, date, time and battery status, and when unfolded, you can see your reflection through it when taking a selfie through the front camera. Other than that, the camera features are also exceptional. Samsung's latest game-changing camera facets like Single Take, super slow-mo, live-focus video and incredible night mode are also packed in the device, giving you the opportunities to capture stunning images and videos in high definition without any limitations. Movies and videos can also be viewed in a cinematic mode by activating the newly introduced display ratio – 21.9:9, underpinned with an impressive Dolby Atmos sounds technology.
What we didn't like
Some may have an issue with the crisp line on the screen where the phone folds. However, it is not especially visible once the screen is on. What we really do wonder is whether there will be proper screen protectors, especially when not all of us are being extra careful or gentle with our mobile devices. Rest assured, the glass cover will be available in the market but price-wise maybe immoderate.
Should you get it?
For those who look at complexity as a form of self-expression and do not mind splurging on a single buy, this may be the best investment that you could have ever made. However, for those who seemed to be not very prudent towards their mobile devices' welfare, you may want to think again before buying it. What we have to say is Samsung Galaxy Z Flip is a cutting-edge technology that opens up to a new dynamic of foldable mobile innovation and worth every grand that you put into it. Phones like this don't come along very often.