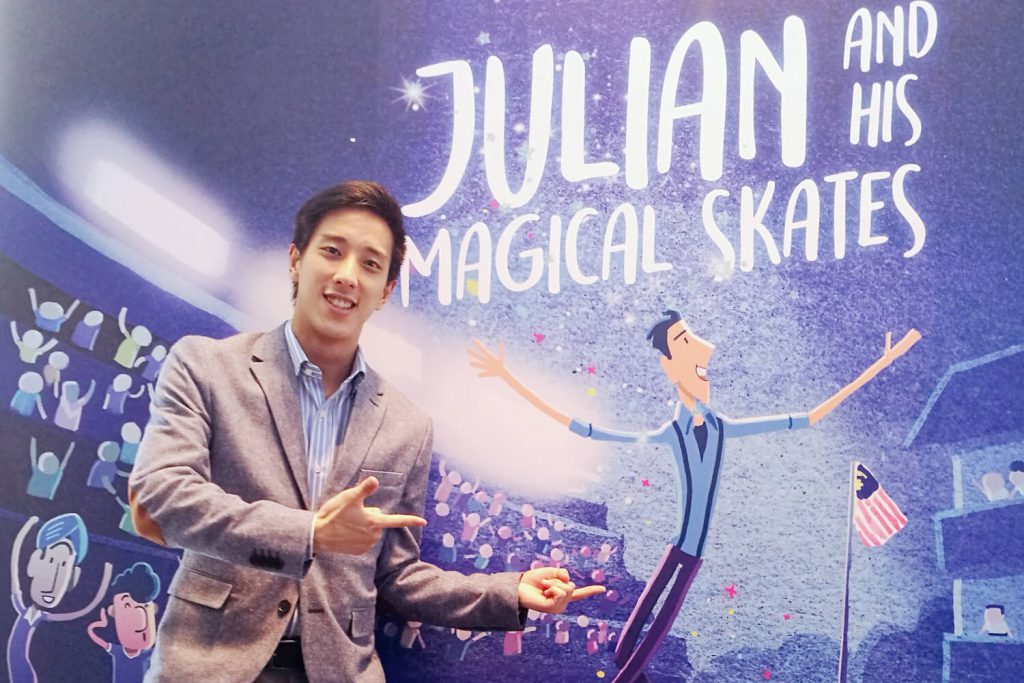 A name that has risen to fame and has become the pride of Malaysians everywhere, Julian Yee (@julianyeeee) is our first to ever qualify for the Winter Olympics and has just competed at the PyeongChang 2018 Olympic and Paralympic Winter Games.
Winning the gold medal at last year's 2017 Southeast Asian Games, Julian's journey on ice is a fascinating story, one that has been retold by Samsung Malaysia in a special animated film feature titled "Julian and His Magical Skates".
Even though Julian did not make it to the top at PyeongChang 2018, he is still a pride for our nation. And right before he flew to PyeongChang, we caught up with him to learn more about his magical journey on ice.
(Read on for our interview with Julian Yee)
When did you first encounter figure skating?
I started figure skating at a very young age (about four years old). My mom brought my brothers and me to the skating rink in Sunway and it started off as a hobby for me, skating once a week.
When I was five, I joined my first competition and because of that, I skated a little more – twice a week. From then more, it just slowly became more and eventually, it is every day. For me, the passion grew as I grew older when I learned more about the sport.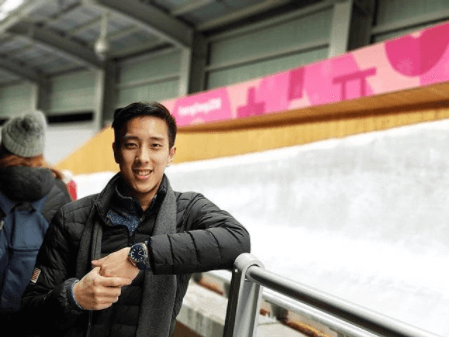 Would you say you have no regrets choosing this sport?
I am very happy that I have chosen this sport because while a lot of kids would play football outside in the heat, I would be in an air-conditioned room, skating. So I have no regrets.
Was there any negative stigma about you joining this sport?
I would say that in the early years of skating, people were still very close-minded and thought skating was just for fun and not a sport.
However, it really took some time for people to open up their minds to see that outside of Malaysia, there were other sports besides football, swimming, badminton and all that. So I am very thankful for that.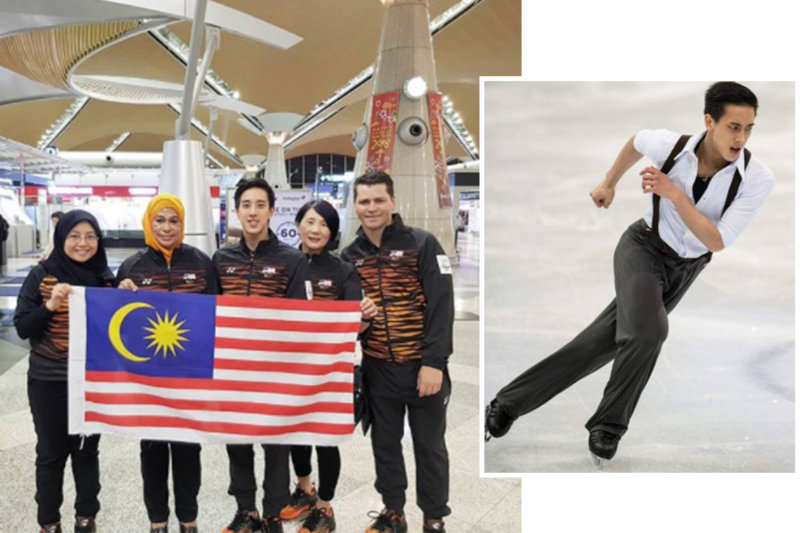 What was your reaction when you found out you qualify for PyeongChang 2018?
Honestly, it blew my mind and I was holding back. The only time I cried was when I qualified for the Winter Olympics. My tears came out like a waterfall. I could not control it! 
Watching the film made by Samsung about myself lets me relive those moments, where all the hard work finally paid off.
Speaking of the animated film, what are your thoughts?
It was really fun to watch! It made me feel like I'm a kid again watching Playhouse Disney with all the animation. I'm so amazed that the whole film was created using the Samsung Galaxy Note 8. I am using the phone myself and I didn't even know you can do that until I watched the film.
Who did you give credit to the most for your success so far?
I would say that my success really belongs to everyone out there because of all the support I'm getting from them. I am so thankful for my friends and my family and even for Samsung crew, who believed in me you know.
Most importantly, my whole family, who have sacrificed not only financially but also the time and the effort they put in like the early morning practices my mom drives me to before school.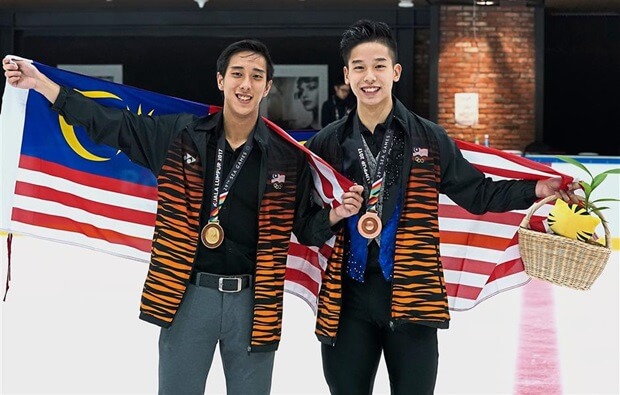 For figure skating, which is the combination of grace and artistry, are you as graceful on ice as you are off?
I would say that on the ice, especially when I am doing my program, I challenge myself to portray the different characters I am trying to be, according to the music and all that.
But I think off the ice, I try to be myself as natural as I can be. So, I don't think I can be that graceful (like when I am eating). But on the ice, I try to be graceful as I can.
What is your advice to young athletes going into non-core sports in Malaysia?
I would say to definitely keep pushing on as much as you can because you never know. The opportunities might come now or later. Like for me, I was very lucky and you might be as lucky as well.
With what I'm doing right now, I do hope that it is able to open up the eyes to non-core sports like figure skating.