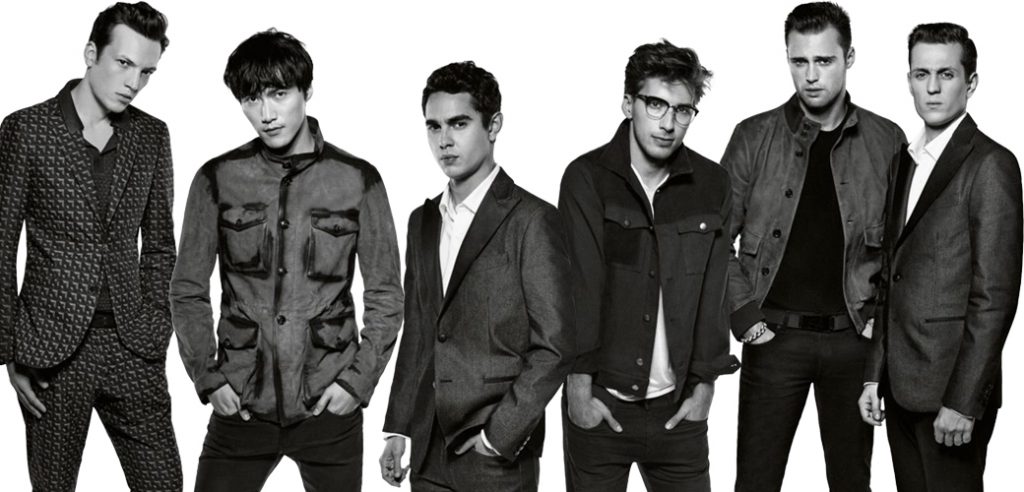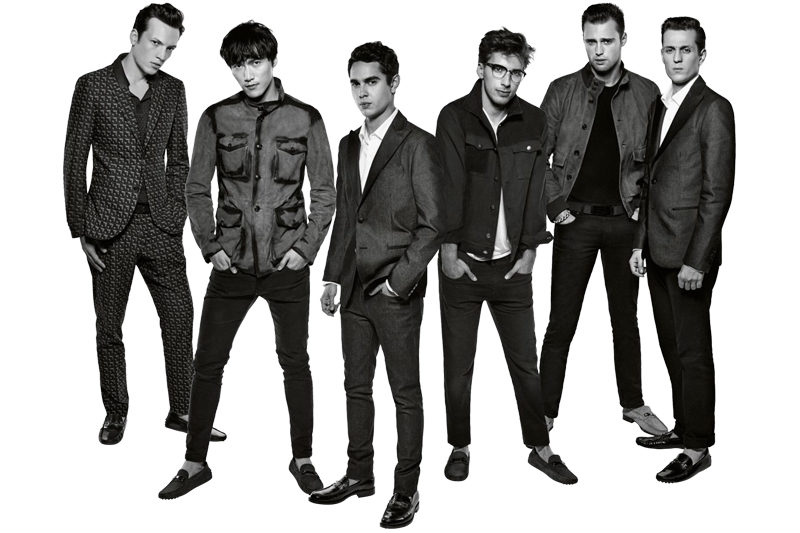 Hot on the heels of the all-female Tod's Band feting its popular Wave bag, the Italian luxury house has gathered an all-male roster this time to brandish its elegant collection of Leo Clamp footwear.
Bounded together through their love for fine quality and details that make the difference, the 12 members of this new Tod's 'boy band' are shown in a series of black-and-white images and videos, striking smouldering poses with Leo Clamp Gommino shoes, moccasins, and loafers on their feet.
To the uninformed, the cast of the male Tod's Band may come as a surprise as it is largely made up of relative unknowns. However, make no mistake that they are already accomplished in their own right and are no strangers to the limelight.
For instance, there's British actor Max Minghella who played Divya Narendra in The Social Network, Italian actors Brenno Placido and Alessandro Borghi, as well as Scarlett Johansson's twin brother, Hunter Johansson, who is also an actor.
The ensemble also includes London Royal Ballet soloist Eric Underwood, Rubber Kiss Goodbye drummer Tara Ferry, and Louis and Claude Simonon, who both starred in Prada men's campaign that was shot by Hedi Slimane.
Rounding up this impossibly good-looking motley crew are Chinese model Fei Wang, Purple magazine editor-at-large Sven Schuman, co- founder of Festen and interior designer Hugo Sauzay, and Italian designer Francesco Meda.
Consider this a calculated risk on Tod's part to have these up-and- comers front its new Leo Clamp collection, but they certainly look the part. Also, it will be interesting to see how they evolve from here in their respective fields.
(Photos: Tod's)