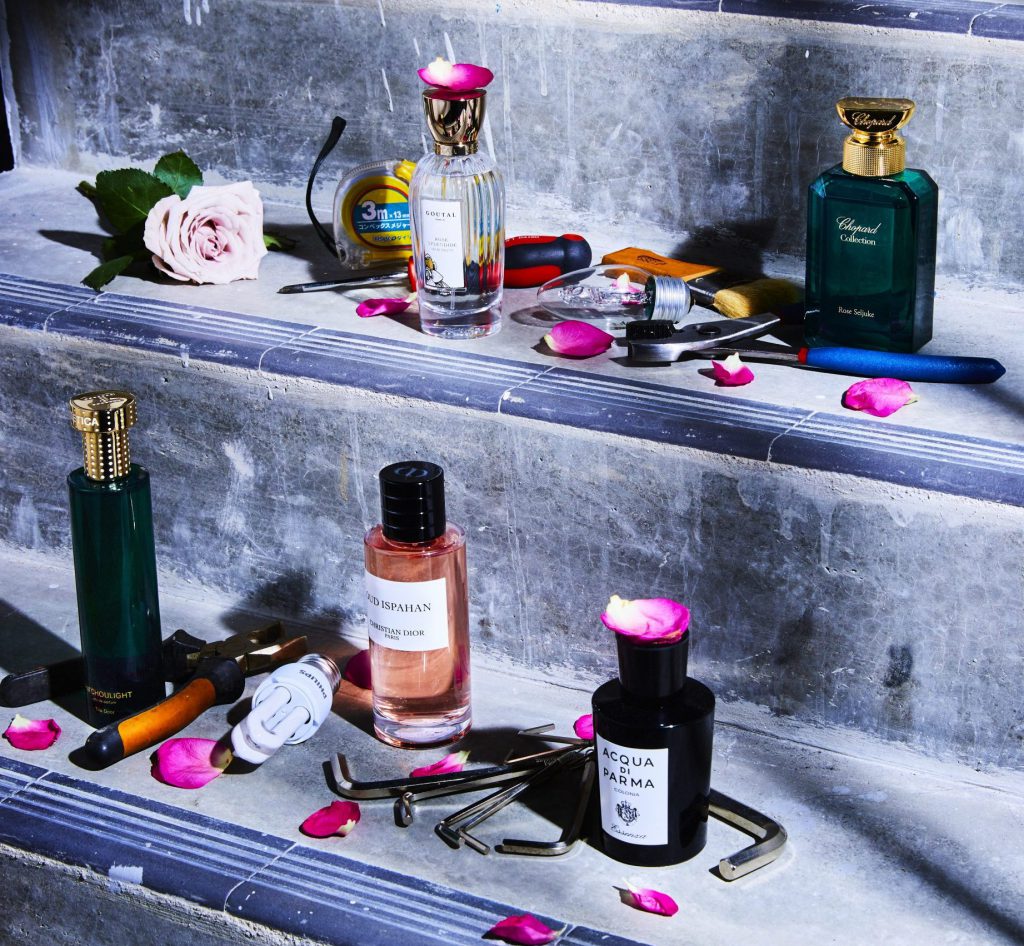 The classic rose scent – quiet confidence, layered complexity, and pleasing greenness – is the new gender-neutral of olfactory pleasures.
This fresh bed of roses keeps the subtle muskiness of rose while green-smelling pear and rainforest-floor musc gives it a heavier olfactory weight.
Reminiscent of the luxuriant garden of the royal palace of Babylon, the scent is powdery Damascena rose wrapped in a blend of oriental woods, dark tonka bean and warm Peru balm.
Lemon rose molecule – a combination of zesty lemon and rose blooms alongside earthy violet absolute and earthy-musky patchouli essence.
Creamy rose, leathery labdanum, and musky patchouli peek through smooth sandalwood and the incense whiff of cedar at its base.
The soft scent of rose lies in the middle of this fragrance with zesty Italian citruses on the top and a vibrant woody base of patchouli and amber.
This spread first appeared in the February 2020 issue of Men's Folio Malaysia. 
Credit:
Text: Bryan Goh; Photography: Jeff Chang; Photography Assistant: Aliff