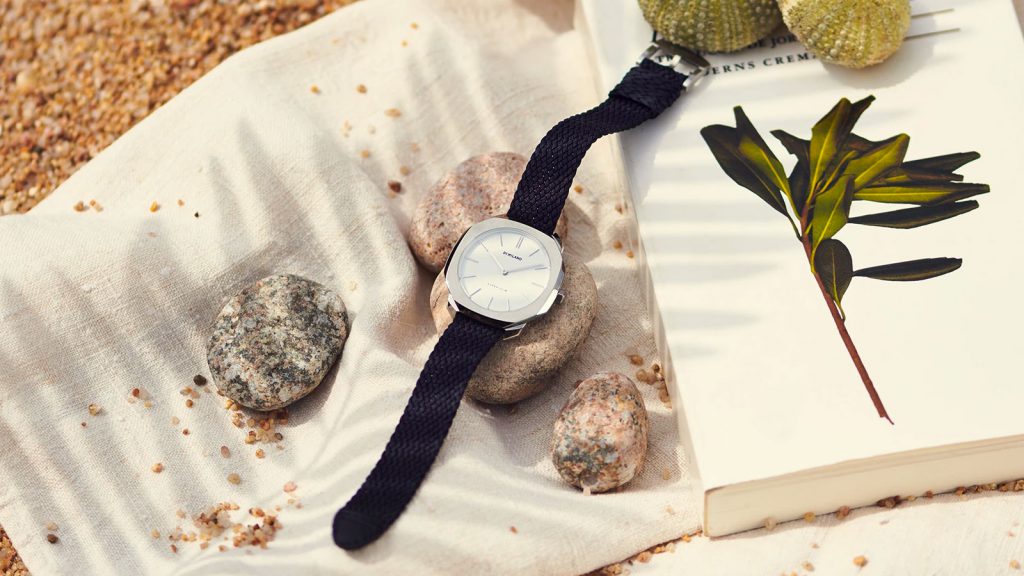 Established in 2013, D1 Milano is one of the rising Italian watchmakers that has hit the scene and making its rise to the top in the Malaysian market.
Led by CEO Dario Spallone, D1 Milano is redefining the idea of Italian fashion with its sleek designs and innovative materials, resulting in four core collections – Polycarbon, Ultra Thin, P701 and Chronograph.
Each created with care and inspired by clear lines and the beautiful aesthetics of the Italian 1970s, all D1 Milano watches are unisex and designed for the global trendsetters of the world. While it is a rather young label, Forbes has nominated it one of the top 10 young Italian Brands redefining fashion – a truly fitting title for D1 Milano.
And D1 Milano is now even available exclusively for purchase online on www.solartime.com!
For now, let us put our focus on the Super Slim collection for women, where we will be giving away the D1 MILANO Super Slim Women 36mm watch (D1-SSLL01) worth RM900.
Set with a 36mm stainless steel case with quartz movement, the Super Slim Women 36mm is an instant classic made with every women – be it the cool entrepreneur, the chic jet setter or the modest homemaker.
Powered with a Japanese Quartz movement, you know you can be assured with extreme precision in its movements and long-standing durability in technology. The sleek leather strap and clean design makes the watch the timeless companion all women need.
Contest ends on 9th August 2019.
TERMS & CONDITIONS
All entrants are deemed to have accepted and agreed to these terms and conditions.
Entrants must submit all information and fulfil all contest requirements stated above to Men's Folio Malaysia.
By joining this giveaway, entrants agree to receive e-newsletters and marketing collaterals from Men's Folio Malaysia and Heart Media Sdn Bhd.
Winner must reside in Malaysia and may be required to provide proof of identity.
This giveaway is open only to those who are 18 years of age and above.
All entries must be received by 9th August 2019, 11:59 PM. Correspondence will not be answered. By entering this giveaway, entrants warrant that their submissions are original and do not infringe on the copyright of any third parties.
Men's Folio Malaysia and Heart Media Sdn Bhd will select and contact the winner of this giveaway in August 2019. Winners will be contacted via email.
Men's Folio Malaysia and Heart Media Sdn Bhd reserve the right to disqualify entries (without any advanced notice)  that are considered to be inappropriate, offensive, and/or copyrighted at its discretion.
Men's Folio Malaysia and Heart Media Sdn Bhd reserve the right to change the contest/giveaway's rules, prizes and information without any notice.
Men's Folio Malaysia and Heart Media Sdn Bhd reserve the right to disqualify any entrant and/or winner and/or amend these terms and conditions (without any advanced notice) at any time at its discretion.