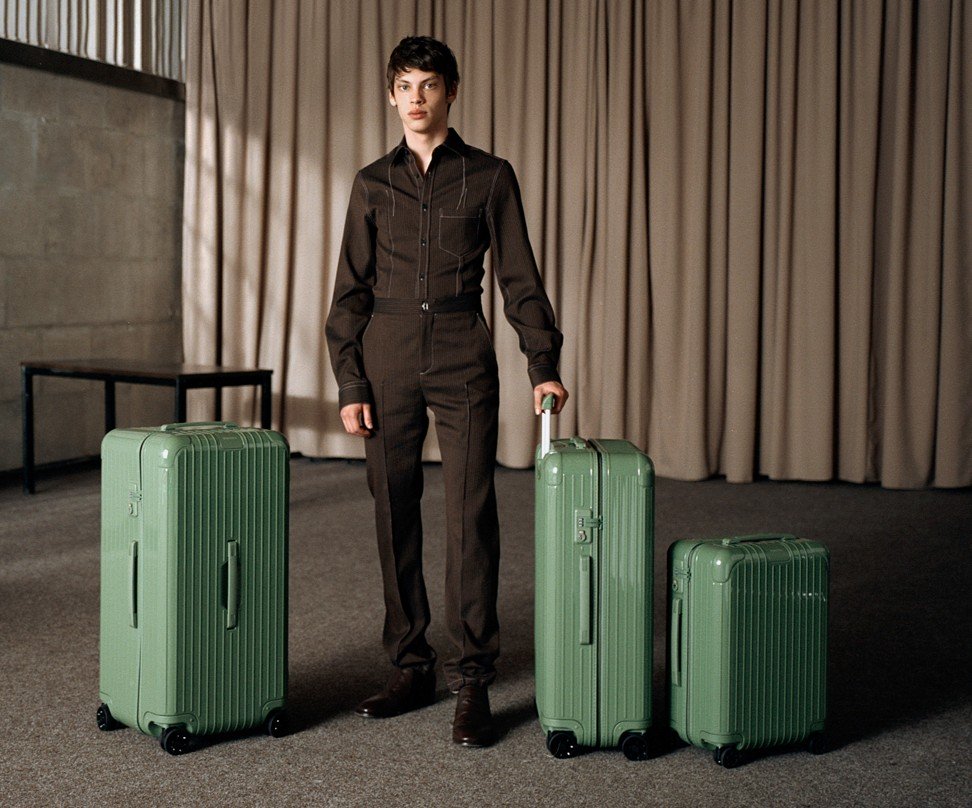 Travel luggage has graduated from being a purely functional item to sterling fashion statement. Whether you are globetrotting around the world for work or play, a chic yet practical piece of luggage should be at the top of your list. Nevertheless, it's undeniable that searching for the perfect one that matches your style, personality and travel needs can be a head-scratcher. Problem solved: here are some of the most modish luggage we won't mind splurging on.
Known as the future of luxurious rolling luggage, Louis Vuitton Horizon 50 is an innovative and functional luggage for either seasoned or amateur travellers. Imagined by Marc Newson, it is the ideal lightweight four-wheeled carry-on for short trips. The interior is completely flat and layered with an ultra-light canvas while the outside is treated with a trim cowhide leather in LV monogram or Damier Graphite — also available in Epi leather in siren red or tangerine. This 2.8kg luggage is completed with a TSA lock in metallic aluminium and comes with a personalised detachable leather ID tag.
This GG Supreme Globe-Trotter carry-on is a special collaboration piece from Gucci with the luxury travel lifestyle brand, Globe-Trotter. Defined by the British design elements, Gucci features its sustainability ethos by using a low environmental impact canvas on the exterior. Double trim leather belts and palladium toned lock closures are used to secure your belongings while leather patches are placed at every corner to avoid tear and wear around the edges.
Strong, durable and lightweight, the Rimowa Essential Cabin, available in various colours with a glossy finish, is the ultimate example of hard-shell luggage innovation. This carry-on also sets as the world's first-ever polycarbonate suitcase with high-tech functionality such as TSA-approved locks, ball-bearing mounted wheels with cushioned axels and seamless stage-free adjustment telescopic handle.
This clear suitcase by Crash Baggage makes it easier for you to keep track of your belongings in a glance. Designed to endure harsh conditions, the eccentric dented shape is made from a 100% impact-resistant transparent polycarbonate. The internal part is lined with mesh and at the base of the internal case is a detachable small pouch that serves as a laundry bag or a garment bag for you to store objects that you do not want to show. Rolls in four multi-directional double wheels to maximise  mobility, the Crash Baggage moves effortlessly.
Exceptionally striking up close or from a distance, this super durable luggage from Tumi boasts an ultra-modern design with a sophisticated silhouette and strategically contoured angles. The Tumi 19 Degree Aluminium features a frame system opening with an integrated TSA locking system and replaceable pullers, giving extra safeguards to your items in the luggage. Packed in the luggage is a set of vintage-inspired decorative stickers, in case you want to add on some unique characteristics to your suitcase.
Travel can sometimes be quiet taxing, especially when it comes to dealing with security, delays and long queues. Take some of the unnecessary stress away by having a solid, reliable luggage you can depend on such as this Ermenegildo Zegna carry-on. The 43-litre rolling-suitcase is made with a robust polycarbonate hardshell and equipped with two US ports that can be connected to a power bank for your mobile devices. Inside, it has two zipped dividers and pockets to keep your items in place and secured.
Fabbrica Pelletterie Milano's "Bank" line is the epitome of vintage-inspired design with modern functionality. Rendered in lightweight, robust aluminium, this suitcase is designed by a fashion consultant and icon, Nick Wooster. The distinctive 68cm design suitcase comes with four leopard-print storage bags, including a grooming case, shirt cabinet, smart case and laundry bag. The butterfly clasps and TSA-approved combination locks secure shut your items safely.