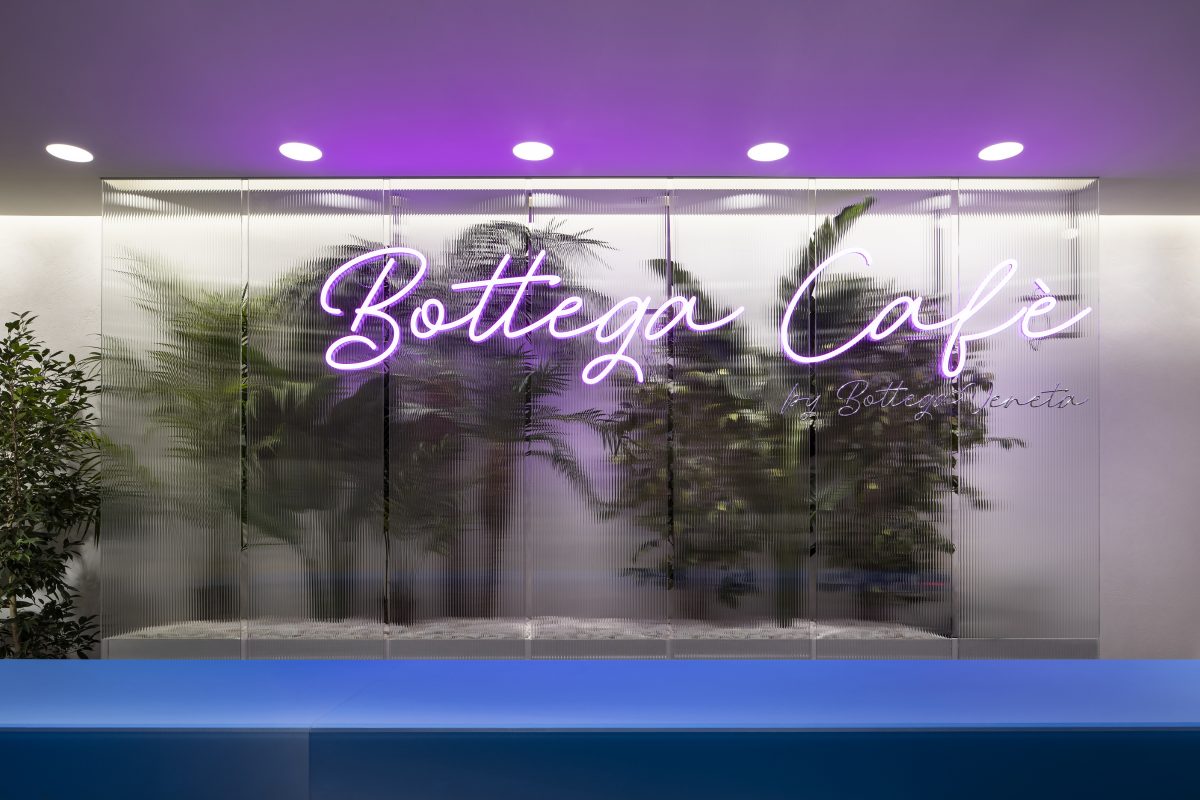 A cafe by Bottega Veneta? We are definitely into it.
Marking its first foray into F&B scene, the Italian fashion house opens a new eatery, the Bottega Café, in Osaka. Nestled in the second floor of Hankyu Men's department store, the cafe spans across 55 square meters and connects to the fashion house's boutique.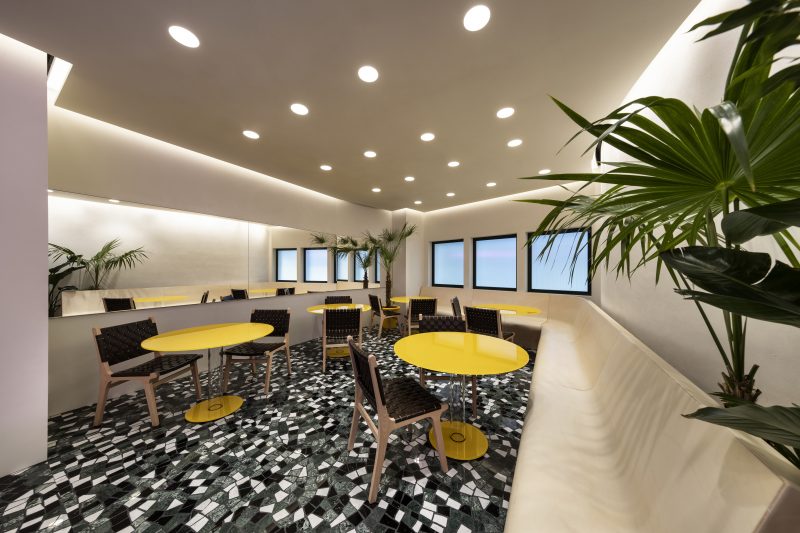 Spelling Italy with a dose of urbanism, the new cafe is bedecked in bold hues and light elements. Upon stepping foot inside, dazzle reigns with the Terrazzo Palladiano flooring decorated in Venetian marbles. The bright pink neon signage and Bottega Veneta blue bar at the entrance greet customers with vibrancy, serving up a completely distinctive feel to the guests when they stroll from the boutique.
Not forgetting about Mother Nature, the Bottega Café is furnished with green plants and glass panels, lending the cafe a metropolitan ambience. At the centre, the cafe is filled with vivid yellow tables and espresso leather chairs, which are adjacent to a spacious curved plywood bench.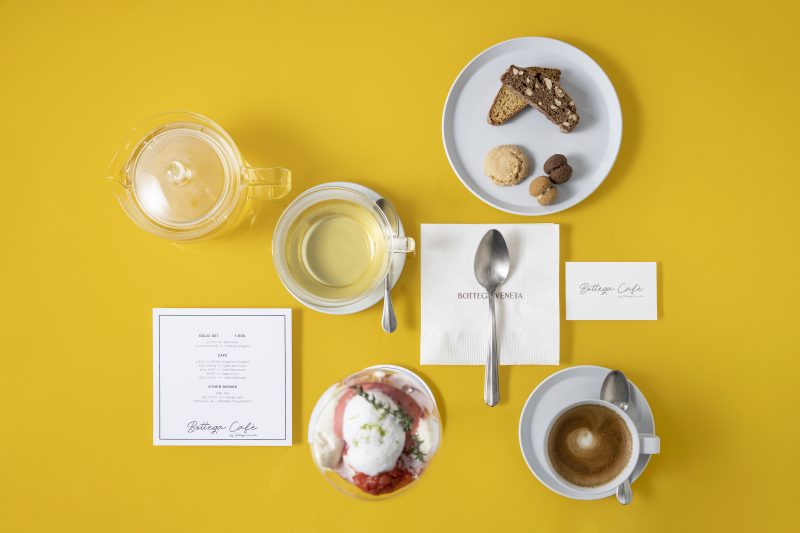 No cafe would be complete without some delectable bites and drinks. The Bottega Café offers a curated menu inspired by the traditional Italian staples such as coffee, teas, juices and wine, as well as an array of desserts and salty aperitivo bites. Harking back to its homeland, the cafe also stocks an impressive selection of wines from the Veneto region.
Bottega Veneta fans, what are you waiting for?