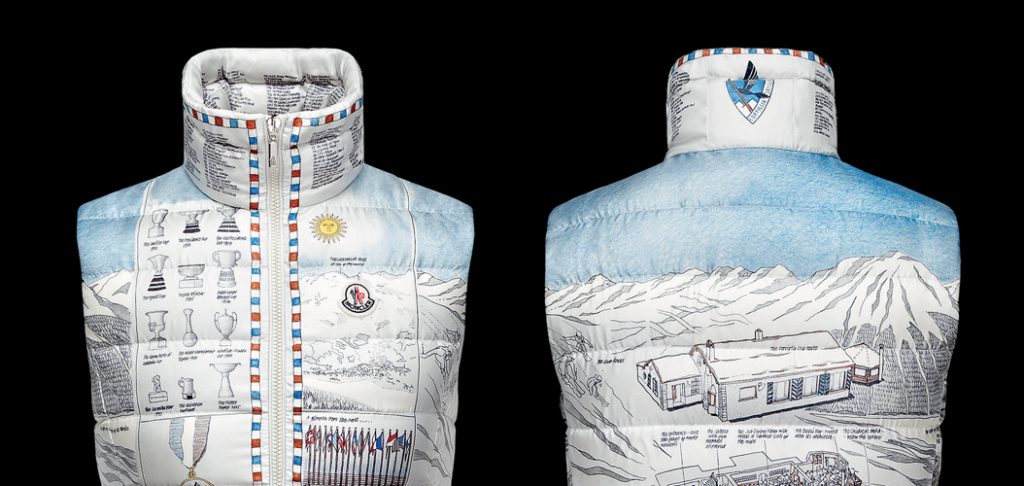 Skiing season might be over, but enthusiasts of the sport have another reason to look forward to the next season of snow, all thanks to Moncler.
In particular, members of Switzerland's exclusive Corviglia Ski Club will be pleased with the latest puffer vest from Moncler, which is a fun and fresh piece that will have them zipping down the slopes in style.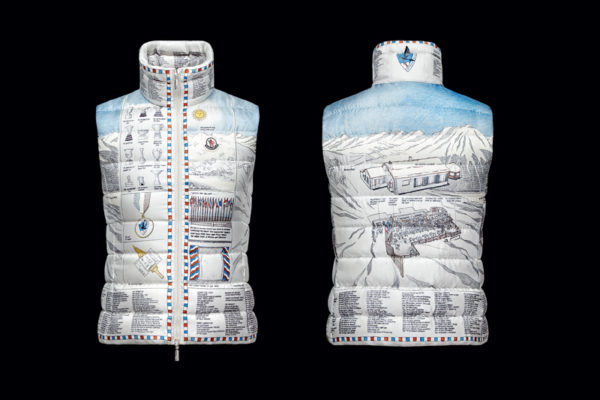 While other brands are busy filling up their shelves with spring/ summer apparels, Moncler is taking a breather from the fray to touch base with its roots in down jackets and sportswear with this creation.
Designed by British architect and designer Lord Norman Foster, the puffer vest takes the form of a sleeveless waistcoat, and is exclusively available to members of the Corviglia Ski Club.
The back of the jacket, which offers an impressive birds'-eye view of the club against a snowy mountain backdrop, captures the scenic wonder of looking down from a summit top via a charming sketch-like artwork. The rest of the jacket is covered in quaint illustrations, the details of which are inspired by the club itself.
From Corviglia's historical logo of a crow with a ski in its beak to a comprehensive showcase of trophy cups won by the club, and the list of the names of the club's life members that ring the collar and waist, Lord Foster has demonstrated his talent in bringing together the elements that visually establishes the identity of Corviglia with the spirit of Moncler.