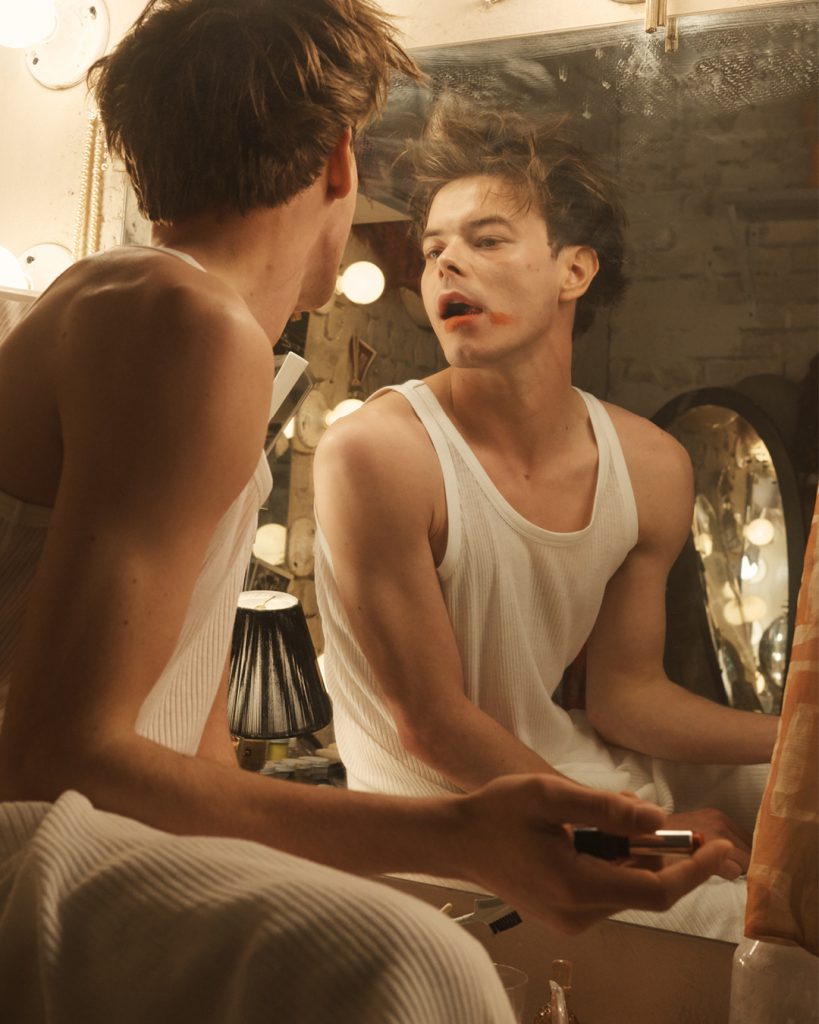 Loewe debuts its Spring/Summer 2020 campaign featuring Stranger Things actor Charlie Heaton. Way ahead of the season, the Spanish luxury house releases the campaign leading up to its latest runway show. The campaign, lensed by the legendary Steven Meisel in collaboration with creative agency M/M (Paris), is sure to get plenty of attention.
Presented as a trilogy, the first captures Heaton in his introspection before going on stage. Heaton is pictured observing himself in front of a vanity mirror in an ankle-length white tank top and cotton poplin shorts. The smeared lipstick can be read as ambiguity as to the character he is going to portray.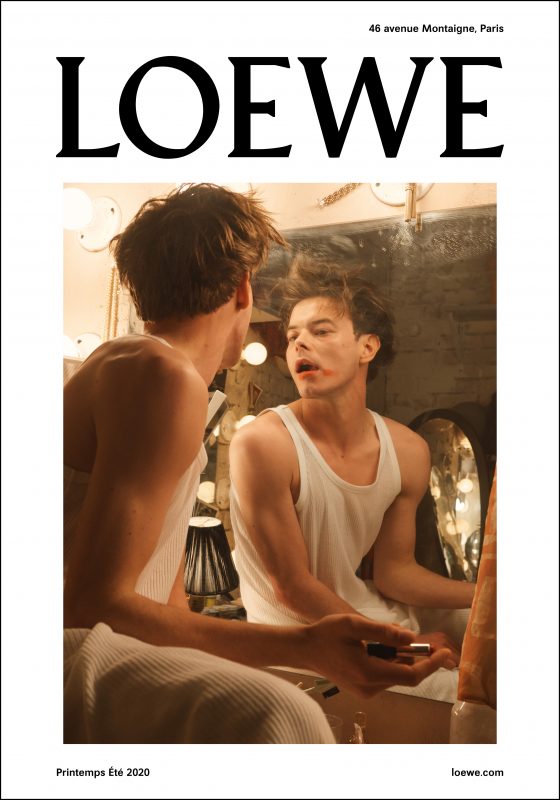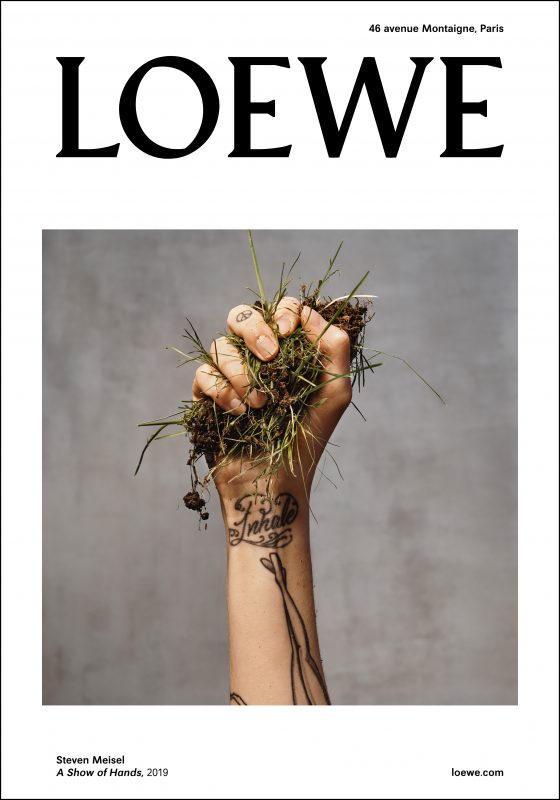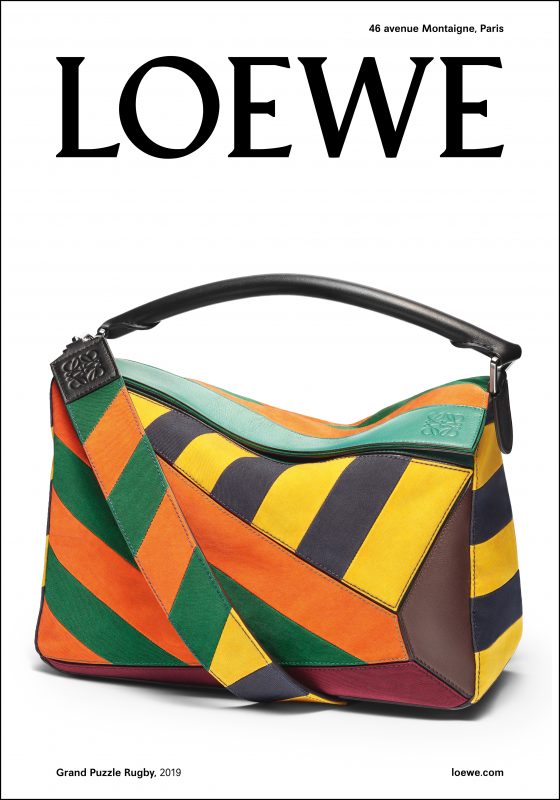 Next is a photograph of an inked fist clutching a grassy clump of earth against a grey background, which is part of A Show of Hands, a new series set to be released this year. The second campaign image stands for a symbol of protest for today's turbulent times.
Completing the triptych is a still life of the new Grand Puzzle Bag from Loewe's S/S '20 collection. The handcrafted calfskin bag is characterised by striking rugby stripes, paying tribute to Jonathan Anderson's family legacy and the iconography of the earthly sports.