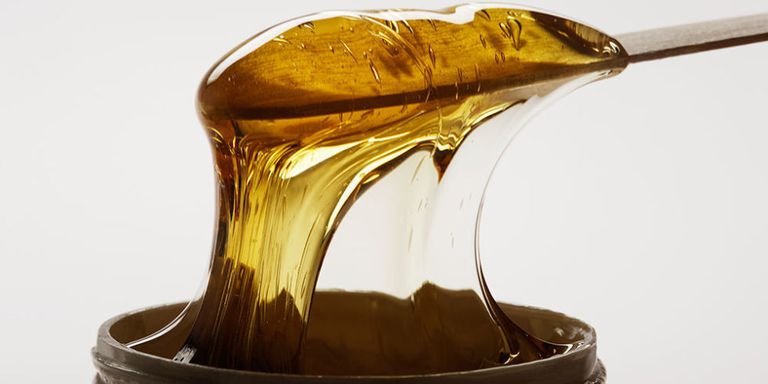 Dealing with hairy situations can be messy, so leave it to the professionals. Here are the best three options and spots for you to go defuzz.
Brazilian Laser Hair Removal: Apronbay
There is no better solution to solve hair woes other than opting for laser treatment for a permanent fix. Award-winning beauty centre, Apronbay offers everything involving brows to manicures and waxing services, but its star treatment, the Radiance Revolution 5R Series is the answer for permanent hair-removal solutions. The treatment combines laser and pulsating light technology; it focuses a concentrated beam of light into the pore, targeting hair follicles to prevent their regeneration. It's a non-invasive procedure and doesn't take too long. Depending on factors such as hair thickness, hair colour and skin type, each fuss-free session can take anywhere from 10 to 45 minutes. Unlike waxing, laser hair removal will not have immediately noticeable results as it can take a few weeks for the dead hairs to fall out and the total number of sessions you'll need can vary. It's expensive, but you should consider it an investment rather than a quick fix.
For more information, click here.
Semi-Permanent: Strip: Ministry of Waxing
If you're loath to go the laser route, you can try Advanced Fluorescence Technology (AFT). AFT is a semi-permanent solution to removing your hair, yet it's slightly less painful than laser. Originating from Singapore, Strip: Ministry of Waxing offers AFT in its Powerpac Hair Removal Treatment, which has the capacity to prevent hair from growing up to six months
after the initial treatment phase. It is very similar to laser hair removal, but instead of using laser light to heat the hairs, it uses beams of specially filtered light to damage hair follicles at the root. The advanced version of Intense Pulsed Light, this treatment causes a significant percentage of hair to stop growing without causing irritation. Besides reducing hair growth, this treatment prevents pesky ingrown hair while evening out skin tone. Involving no downtime, you can continue with all your everyday activities immediately after treatment.
For more information, click here. 
Waxing: Wax Candy The Wax Bar
When it comes to Brazilian waxing, the gurus at Wax Candy The Wax Bar have a whole range of interesting services, from landing strips to boyzilians. The waxing services here are known for keeping high standards of hygiene, and being friendly to all genders. Waxing takes place in cosy rooms where the staff explain what can be expected every step of the (surprisingly agony-free) way during the waxing process. While it's not entirely pain free, the whole process is quick and as comfortable as it probably could be. Each rip is quick and mild, and the staff tweezes away strays so clients walk out with full Brazilians – and zero trauma. The handiwork here keeps regrowth at bay for weeks, which is approximately how long it takes to score an appointment during swimsuit season.
For more information, click here.