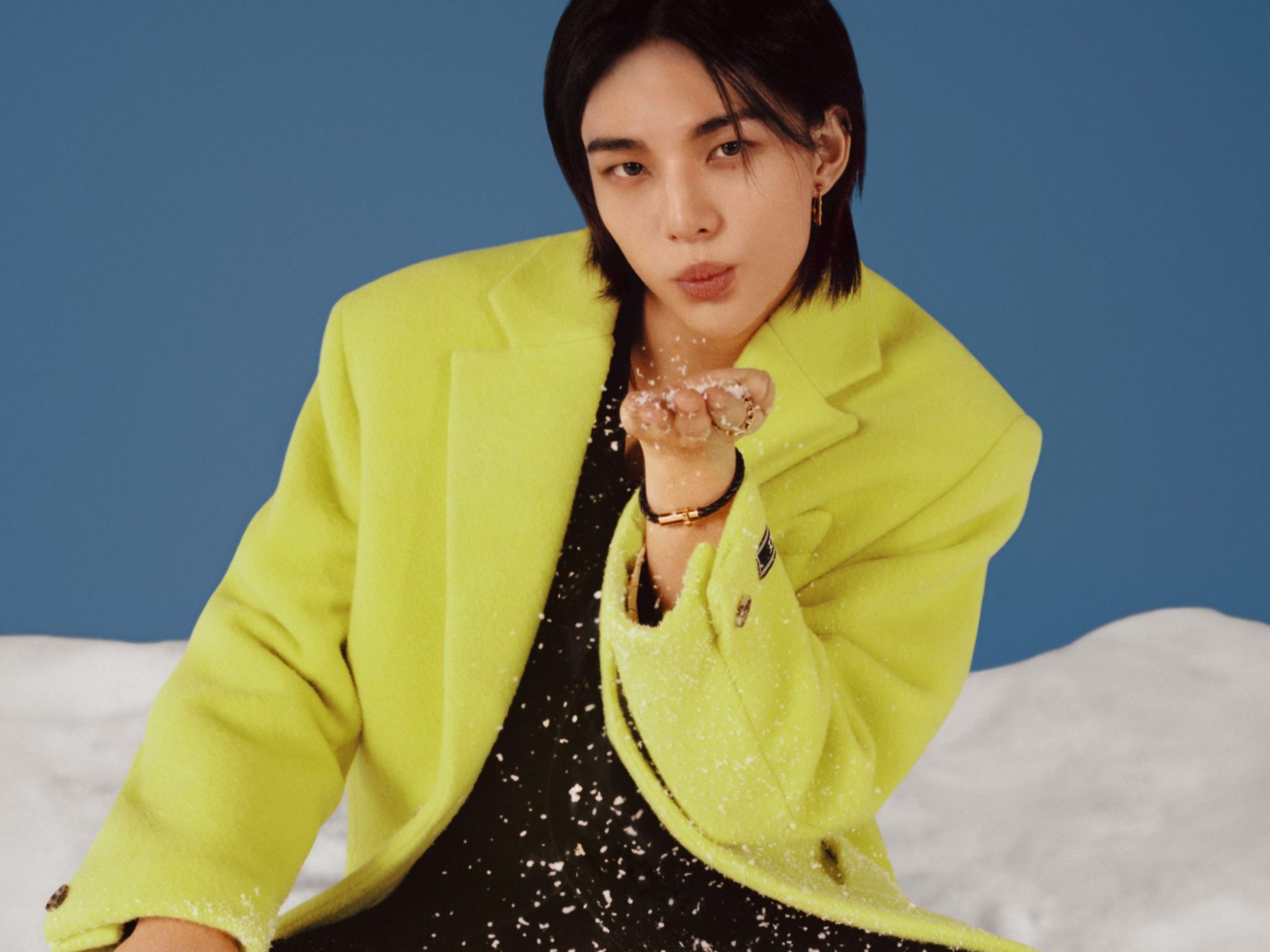 Fresh off his appearance at Versace's Tokyo store launch, Hyunjin of Stray Kids has a decree for the merry season ahead. It shall be very Versace, and it shall be good.
"Versace is exactly how I want the holiday season to be — it's exciting, looks amazing, feels incredible, and is shared with good friends. That is how I felt making this campaign with my Versace family. Thank you Donatella, you are the best!" said the house's global brand ambassador in a statement. Hyunjin, who was appointed to the Versace family mid-year, now debuts in his first-ever campaign for the Italian maison, introducing the label's newest addition to the family: the Athena bag.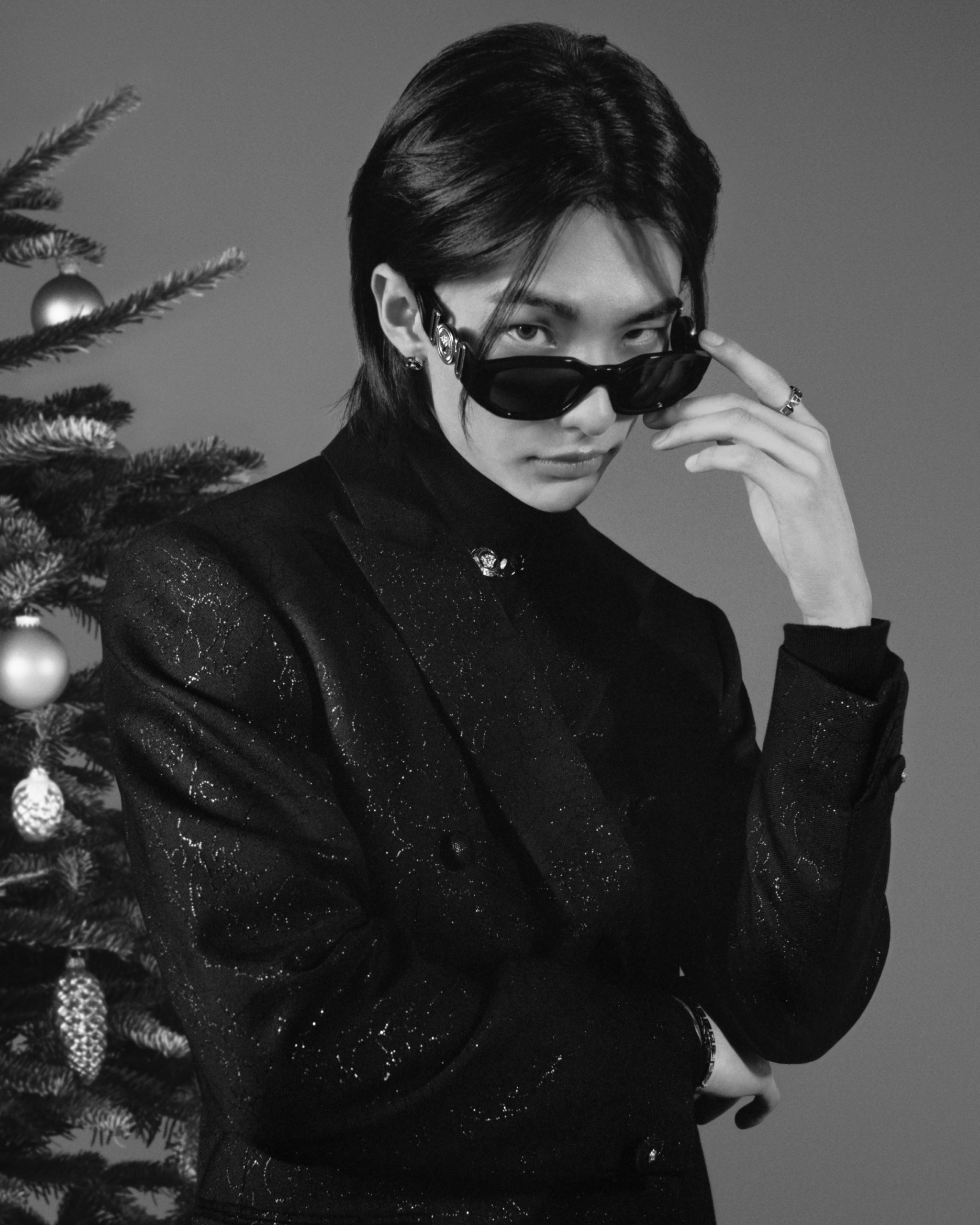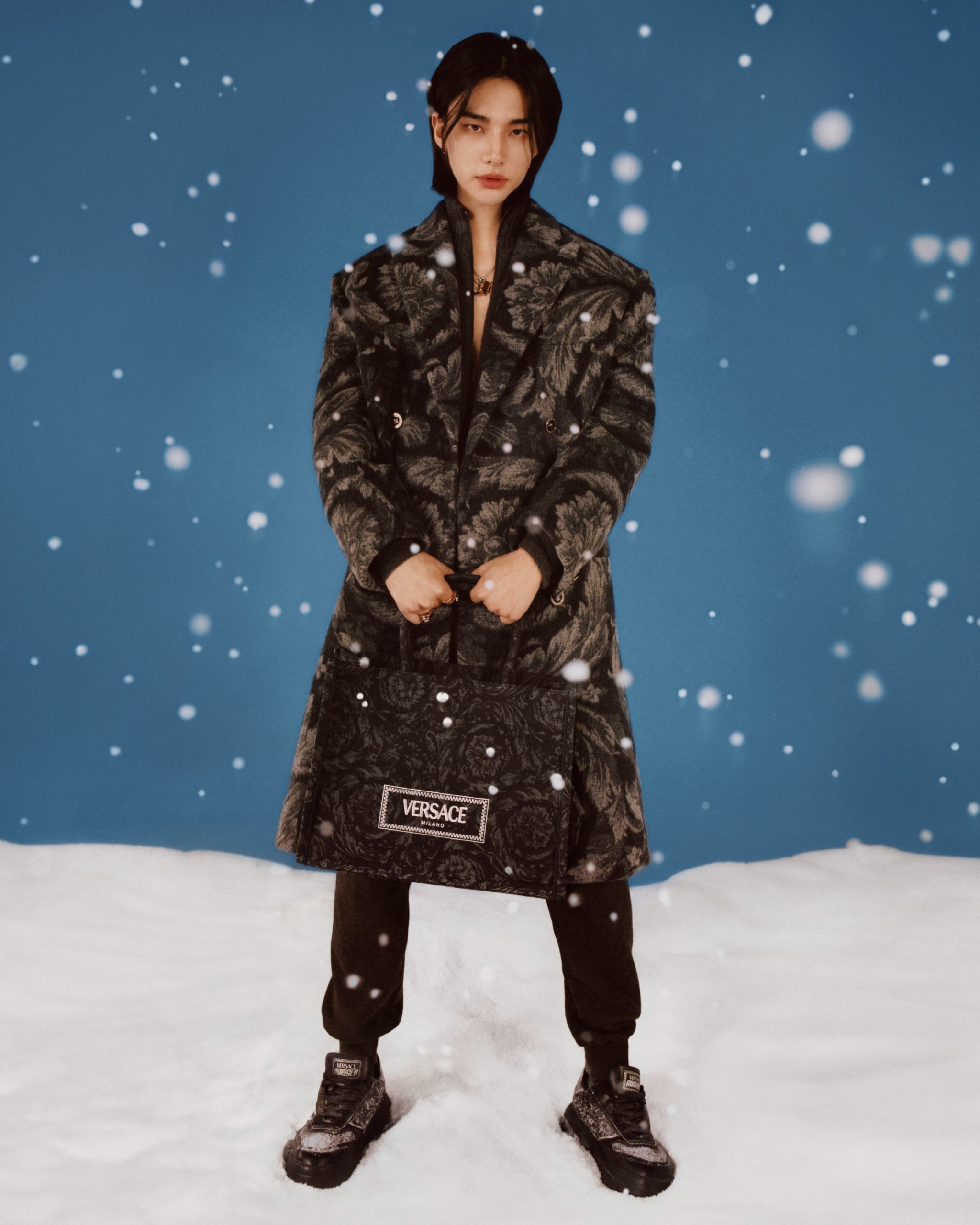 Via the array of festive imagery, Hyunjin sports all the maison's gift-worthy selections. High Winter jackets, glorious evening-wear, and the hero bag Athena all snake their way onto the 23-year-old K-Pop sovereign, whose gradual rise to the top has been marked with hit after hit.
The campaign combines all the qualities that we best know Versace for. It is effervescent, it is elegant, and it is fun — but it also bears a little spunk. The Versace attitude is prominent here; unabashed yet still regally refined — an attitude that Stays will best know Hyunjin for too. Likewise, the Athena bag inherits these traits, boasting the house signature Barocco print while maintaining a tote bag silhouette that reminds of an everyday practicality — a propensity to be worn; and we mean worn. Adapted from its first runway appearance in 1991, the Grecian-inspired print recalls the vibrancy and expressiveness best associated with the label. Blending a spirit of rebellious classicism, pop-culture playfulness, the Barocco inspires opulence, while reinventing itself via modern tonal updates to emanate the ideal spirit of the season.
"I wanted to celebrate joy with this holiday campaign — the joy of the season and being surrounded by those we love. I am thrilled Hyunjin has become a part of our Versace family. I love his energy and the joyful spirit he brings to these images," commented chief creative officer Donatella Versace on the capsule's direction.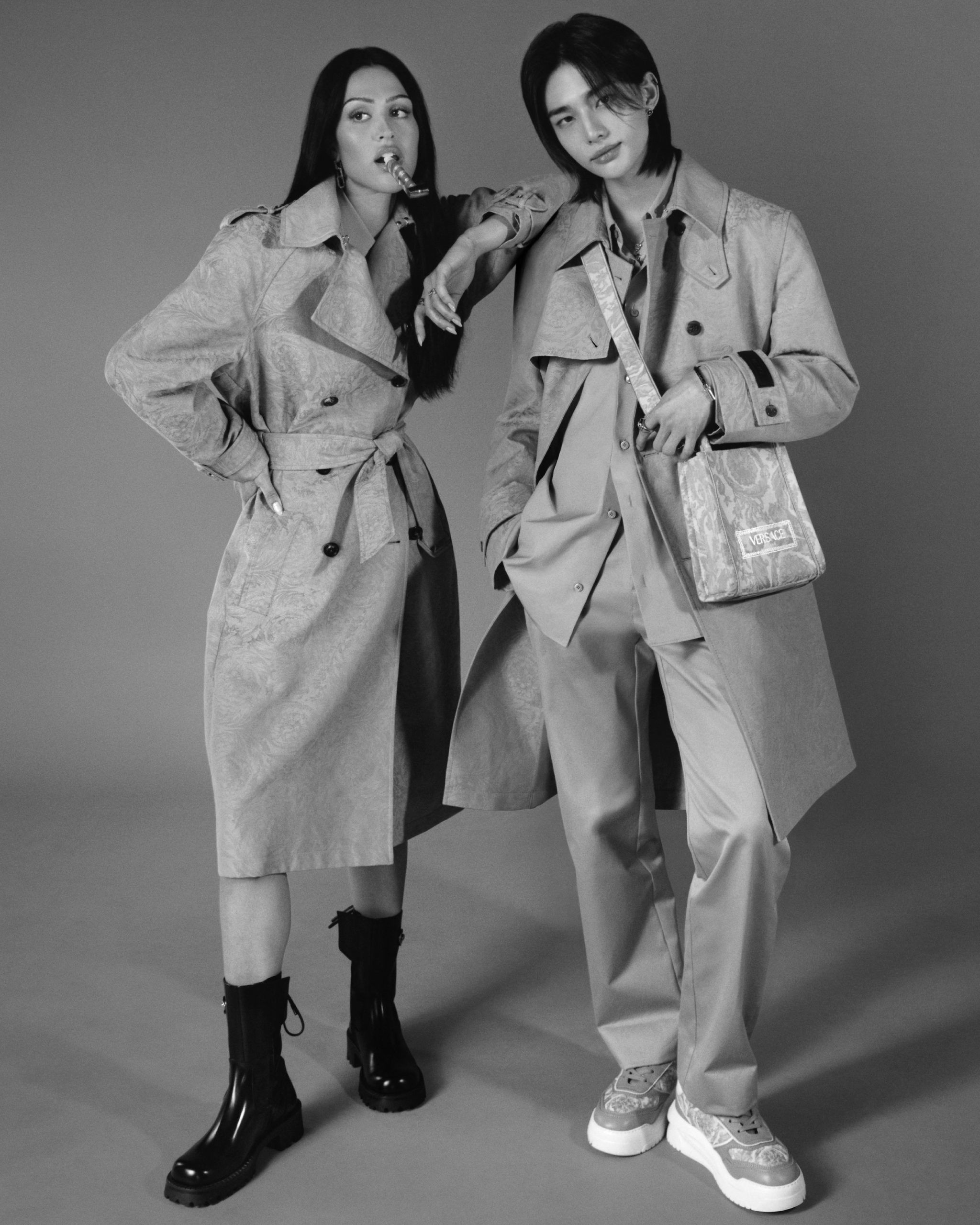 Head to Versace to explore the full Holiday Campaign.