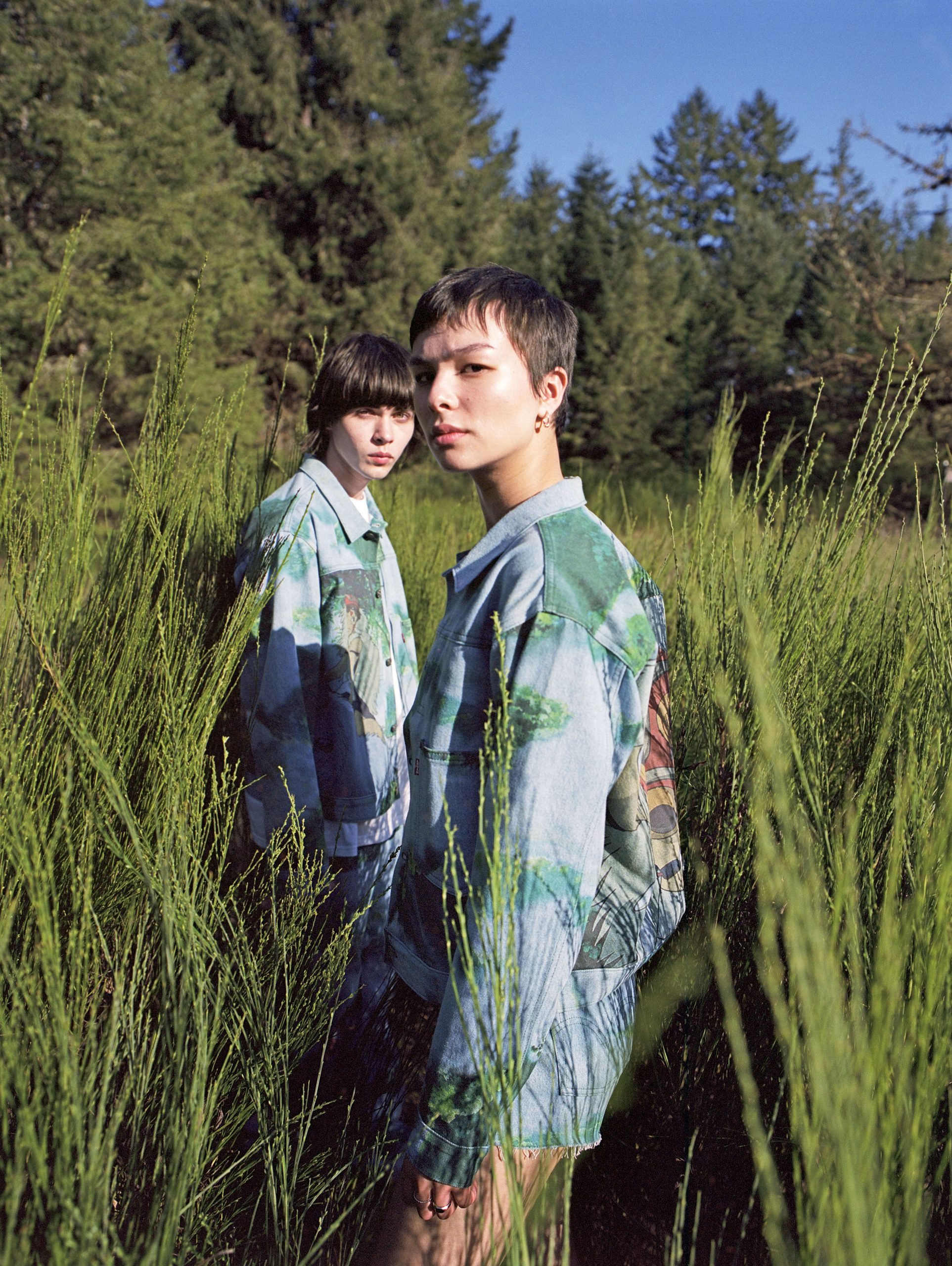 If you have ever seen any of Studio Ghibli's films, you would know that the animated world created by Hayao Miyazaki has a way of pulling you in instantaneously. His expansive world envelopes you through its breathtaking visuals, wistful music scores and  colourful casts of characters — whether human or supernatural — his movies transports you to a fantasy land that carries a charm like no-other movie does. And that magical touch is seemingly what Levi's hopes to reproduce through their collaboration with the animation studio. Together, they join forces to celebrate one of the studio's most esteemed film, Princess Mononoke — the Japanese historical fantasy film that broke box office upon its release in 1997.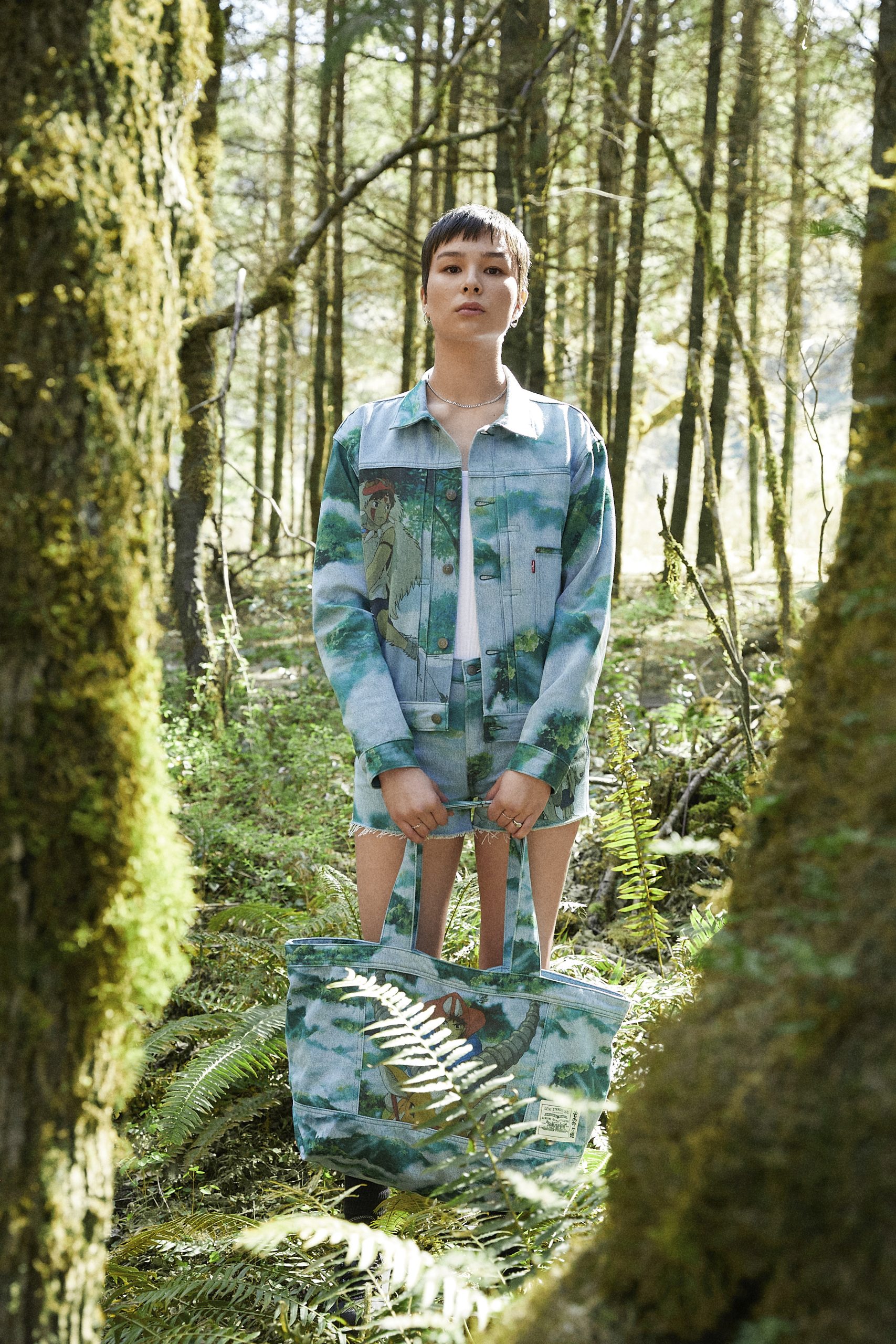 Hailed as one of the most prolific films for its breathtaking animation and in discussing environmental themes — which was very ahead for its time — Princess Mononoke is known and loved for its nuanced commentary on the duality of human and nature. The denim brand aims to honour Miyazaki's love for animation and creativity through a collection that focuses on the environmental storytelling and transformative enchantment of this cinematic masterpiece.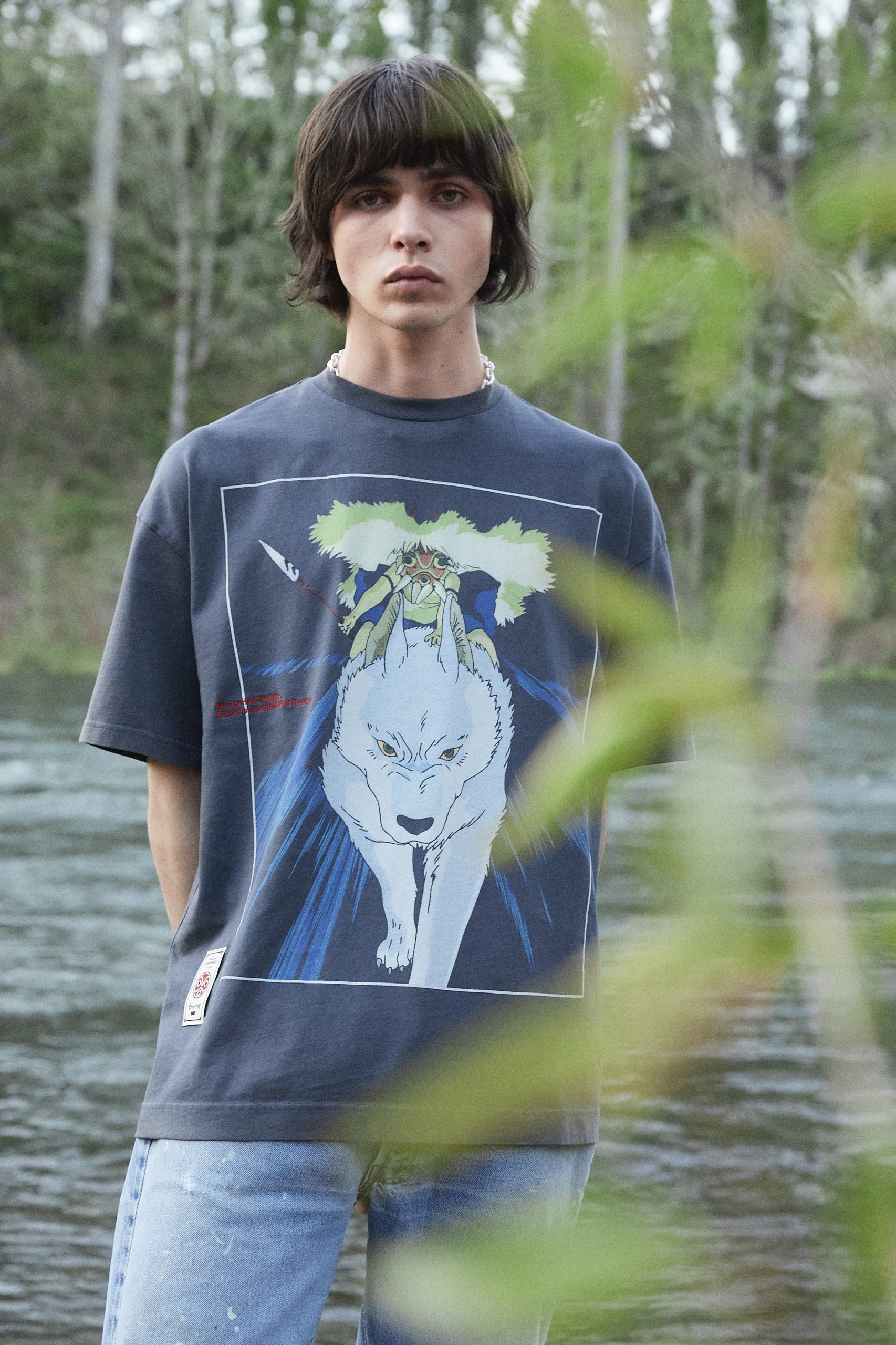 With an array of ready-to-wear and accessory offerings, standout pieces include the San & Wolf Trucker jacket and San & Moro 501 shorts that both took inspiration from the movie's hand-painted backgrounds that exquisitely depict the lush forests — including the rays of sunlight peeking through the trees — and the overall magical atmosphere. Whereas the Nightwalker Denim Kimono Jacket and the Kodama Denim Overall in darker indigo denim taps upon the mood of the characters' environment. Graphic tees and hoodies are emblazoned with iconic quotes and imagery from the movie which adds a touch of ease to the majority denim collection.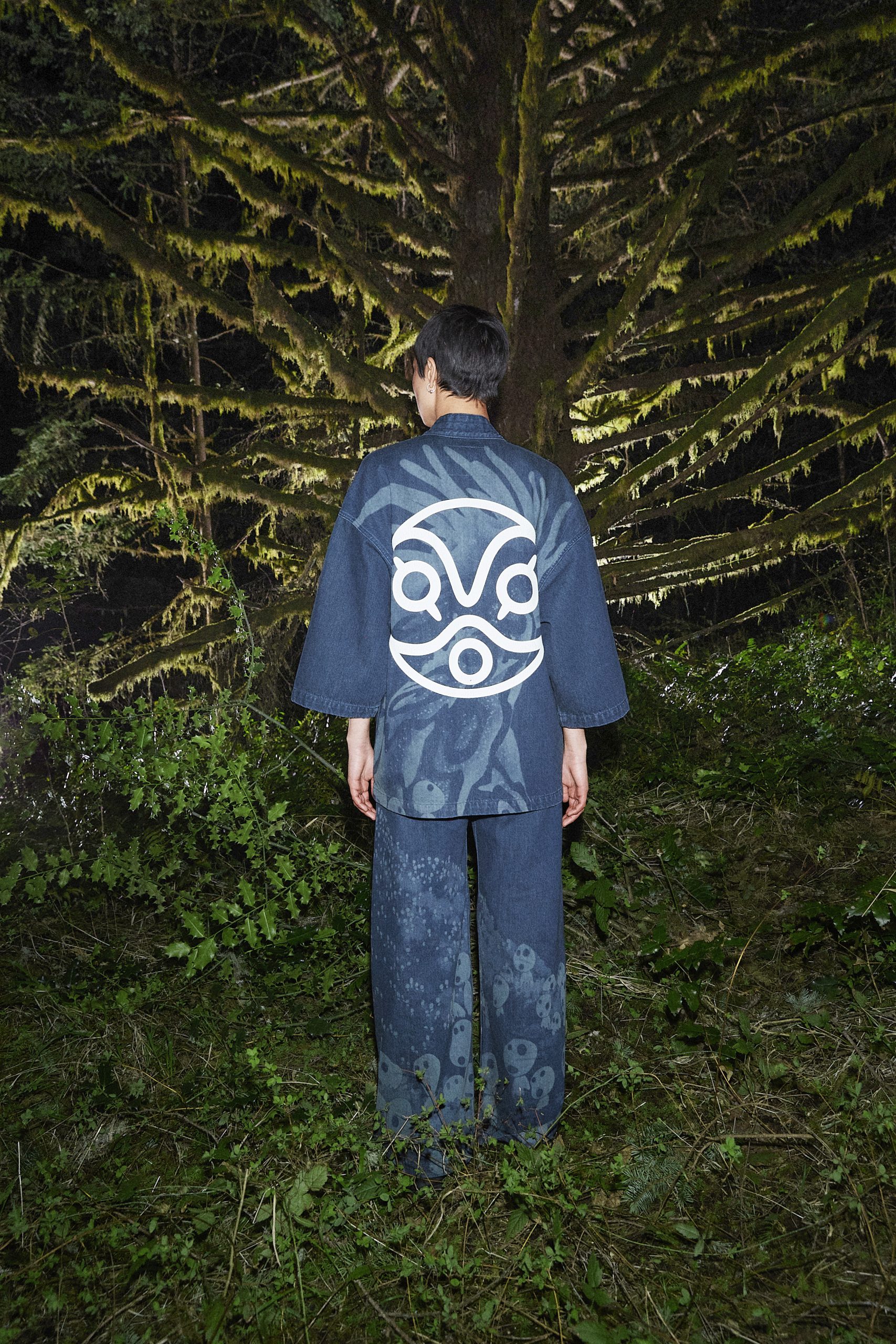 Rounding out the collection is a series of Princess Mononoke-inspired accessories. From the classic Western-American Levi's bandana adorned with San's mystical red battle mask to the Ancient Forest Bucket Hat and the San & Ashitaka Tote showcasing both characters, each piece is adorned with the film's magical touch. Two coin bags, one featuring San's mask and the other a Kodama face, can be worn around the neck or hung off a belt loop. A tote completes the collection.