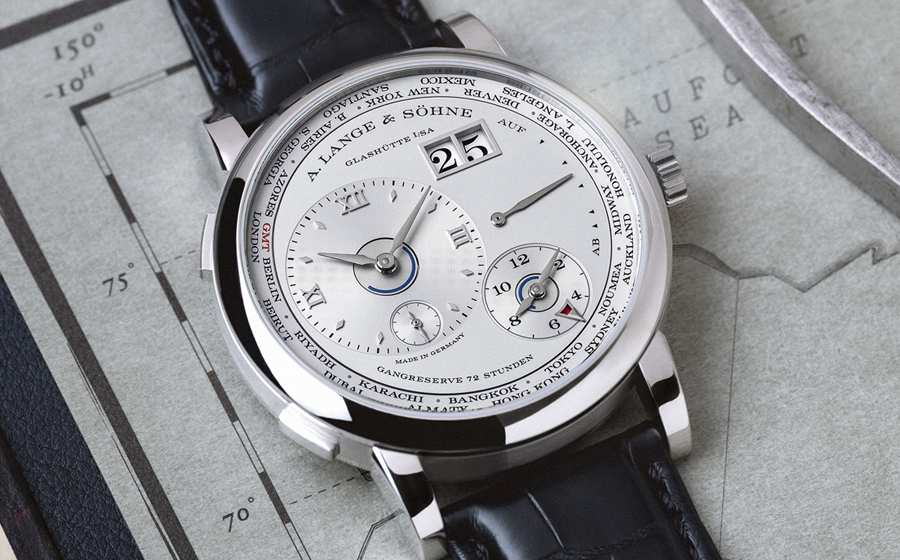 Normally, we do not venture into ephemeral territory of novelty in watchmaking but we will make an exception for the A. Lange & Söhne Lange 1 Time Zone. The watch is now offered in a platinum case and as you might know, if you are a longtime reader, we have a soft spot for the Lange 1 in particular, which might be because it embodies everything we love about the Glashutte brand (from the wonderfully asymmetric dial to the oversized double date).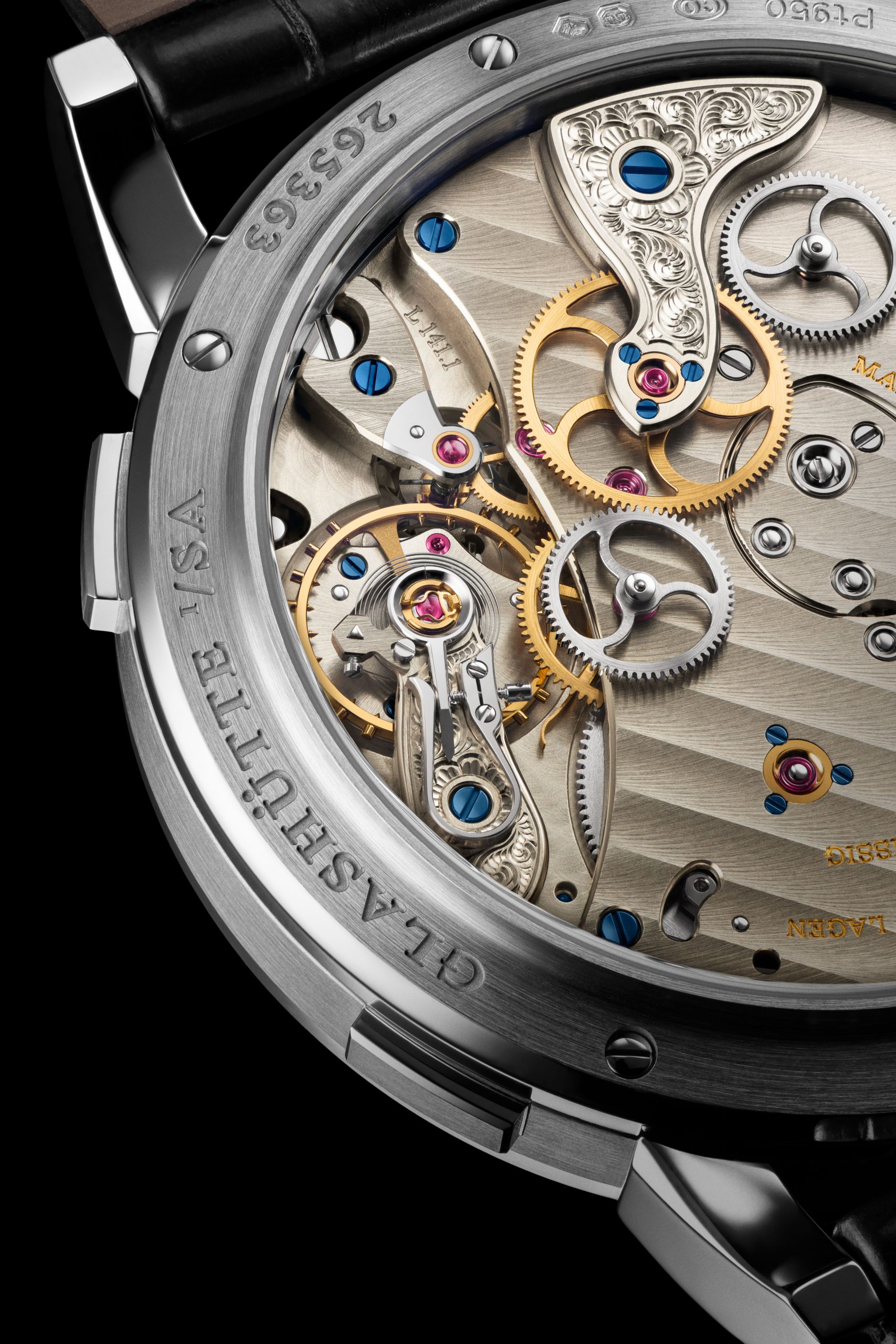 The Time Zone variant, launched in 2005 (the Lange 1 dates back to A. Lange & Söhne's rebirth in 1994) added the functionality of tracking multiple time zones, and is actually one of the most interesting haute horlogerie GMT or dual time (more appropriately) watches. It is worth stating again, for the record that the so-called Time Zoner, is not a world timer, despite that telltale city ring. You can read about this in our earlier stories about this model, and we suggest you do because the Time Zoner is quite intense. For this story, we will restrict ourselves to revisiting only the points that have seen some revisions here.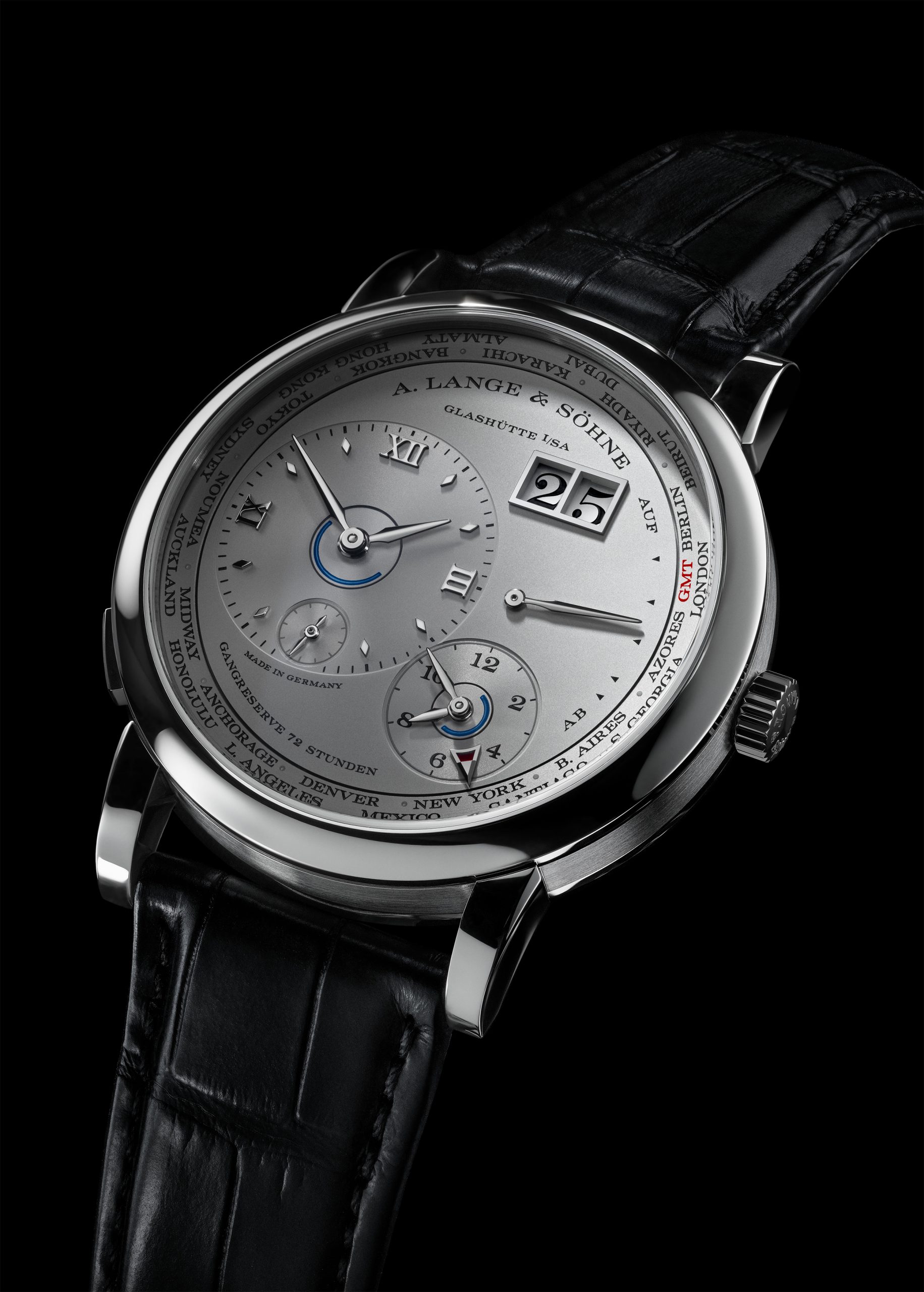 In terms of the changes to the new A. Lange & Söhne Lange 1 Time Zone, platinum is literally the weightiest update. The watch is substantial in any material, despite its on-paper statistics being a very reasonable 41.9mm (diameter) and 10.9mm (thickness); platinum will make it truly massive. Perhaps that is as it should be for the Time Zoner, particularly if you already own another version of this model. It might also interest those who love high-end dual time watches, although these sorts of collectors should bear in mind that they will be competing with dyed in the wool A. Lange & Söhne collectors. This is not because the watch is exclusive to boutiques or is issued in an extremely limited edition; it is neither of those things. However, A. Lange & Söhne probably will not make very many of those pieces, given that the watchmakers do have to work on other models too. All current versions remain in the picture and the movement is the same as the one introduced in 2020, the manual-winding calibre L141.1.
The rhodiumised dial of the new Lange 1 Time Zone is fair accompaniment to the idiosyncratic display. It plays well with the blue design notes deployed, and might even be more legible. The combination of platinum and the handsome glow of the dial might be very attractive in person, although we have not seen it yet, nor did we see it at the manufacture. Here is A. Lange & Söhne CEO Wilhelm Schmid on the watch: "The Lange 1 Time Zone is an expressive manifestation of our manufactory's efforts to challenge conventions and break new ground in precision watchmaking through innovative advancements and constructions."