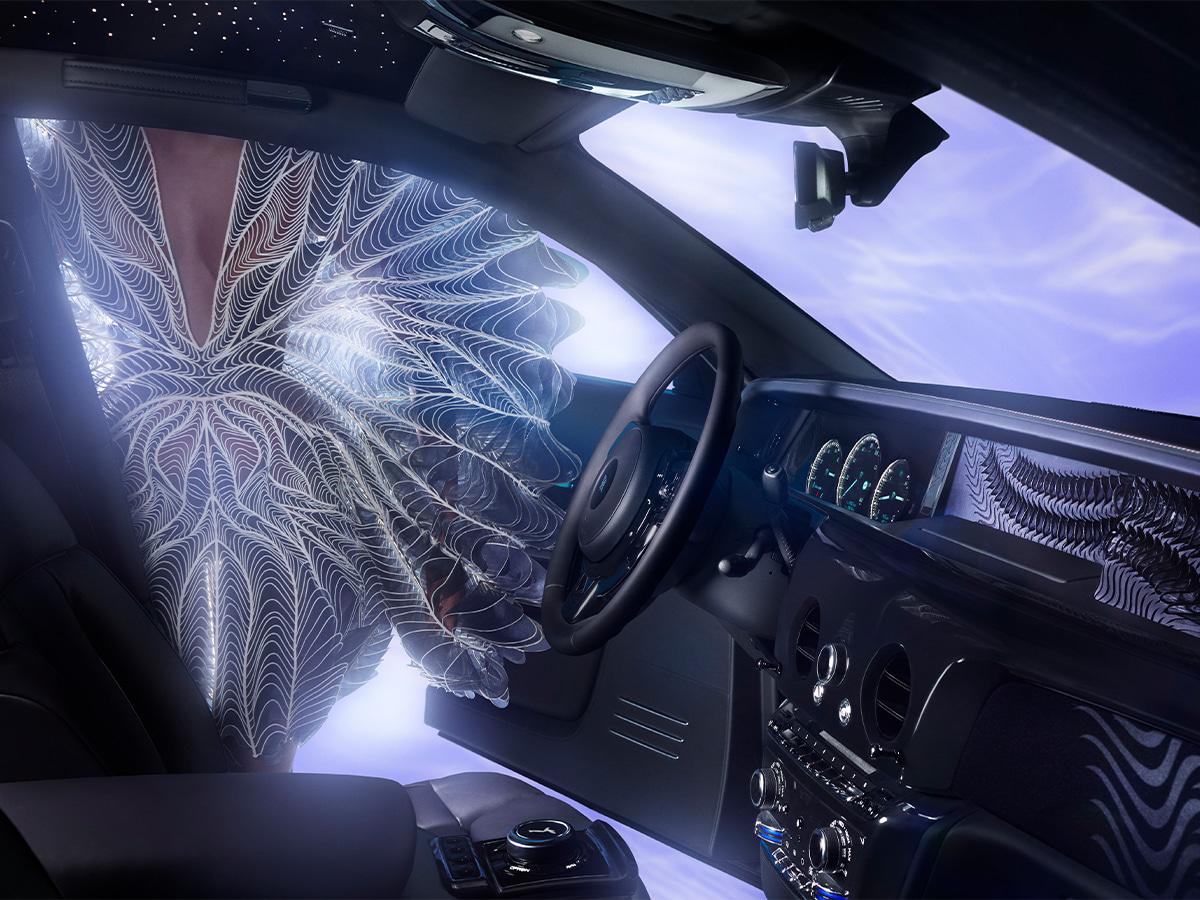 What does a car look like when automobile meets haute couture? Enter the Rolls-Royce Phantom Syntopia.
Launched in 1925, the Rolls-Royce Phantom has been the hallmark of the ultra-luxury marque and has gained traction for its bespoke service. And now, the British carmaker has taken the icon to the next level with the creation of Phantom Syntopia – a collaboration with haute couture designer Iris van Herpen that is named after its Autumn/Winter 2018 couture collection.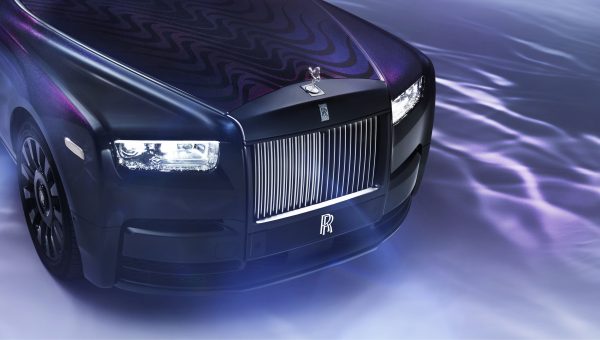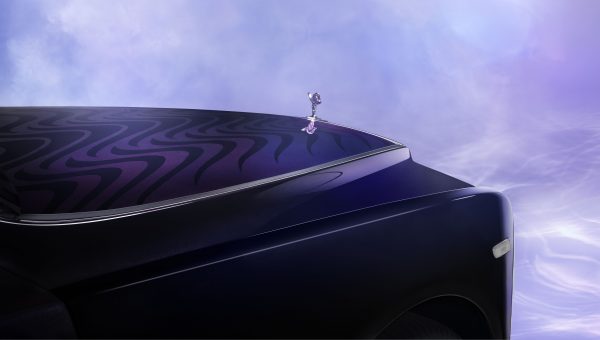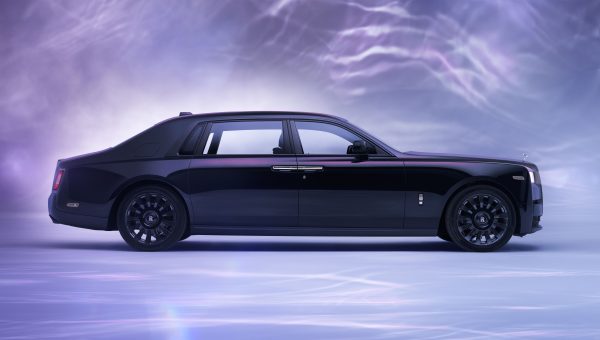 Touted as the most technically complex Bespoke Phantom ever produced, it took fours years to craft the Phantom Syntopia, an automotive brilliance that weaved together the remarkable elements of the Dutch fashion designer. The impeccable savoir-faire of Iris van Herpen is now transposed from the avant-garde couture pieces to the sketches of the Spirit of Ecstasy label.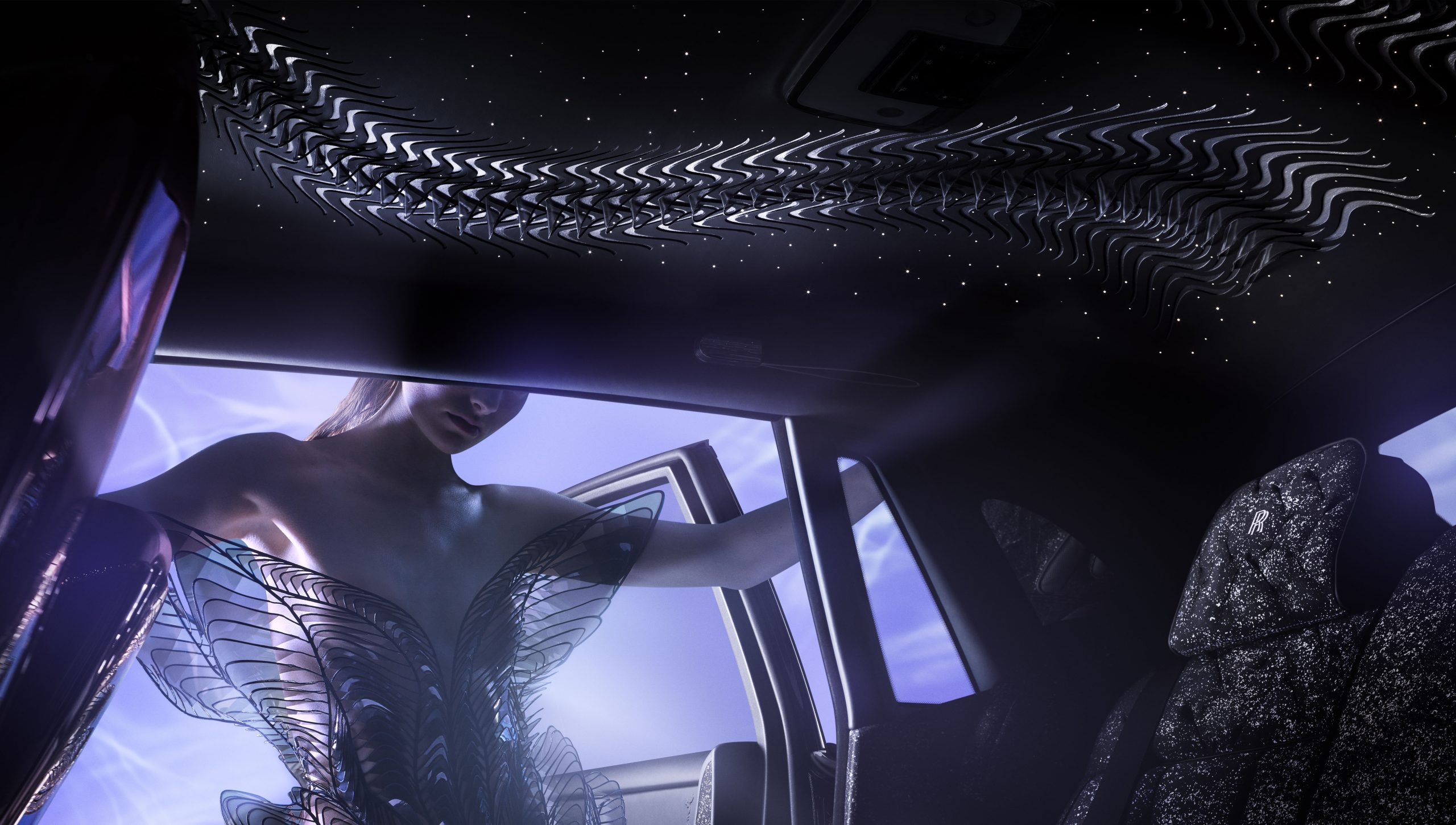 Boasting an outlook in midnight black colour, the limousine is dipped in "Liquid Noir" paint that unveils Purple, Blue, Magenta and Gold undertones when it is viewed under the sun. Taking a closer look reveals the bonnet decorated with Weaving Water motif.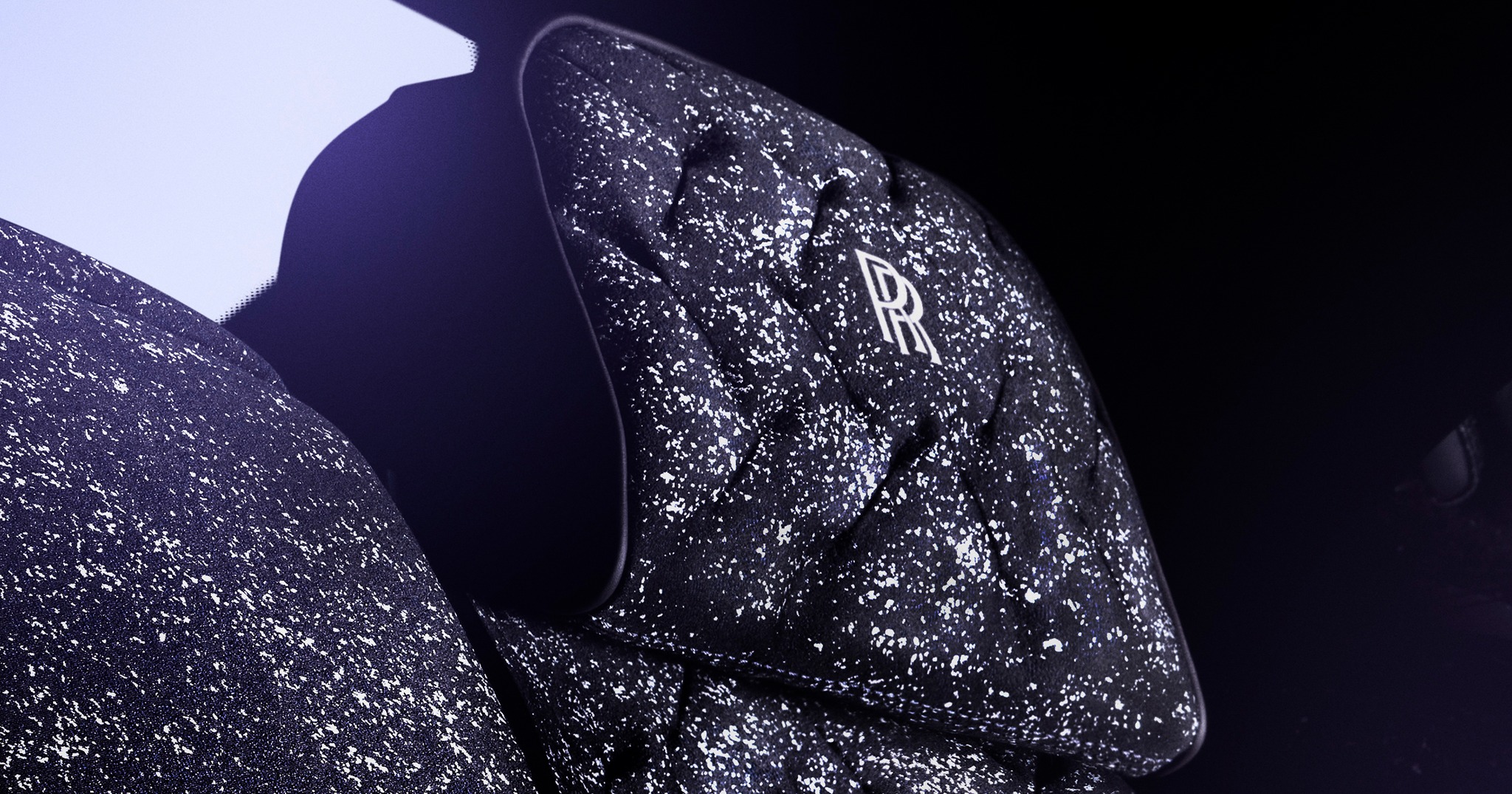 A segue of the "Syntopia" influence; a tour inside the vehicle feels like revisiting the eponymous show back in 2018 where couture flair clashed with technological advancement. The creative collision now takes centre stage on the Starlight headliner. A creation that put Rolls-Royce's bespoke division to test, the starlight-illuminated headliner is made of a single sheet of leather carefully picked from over 1000 hides and adorned with a silver liquid metal texture that is created from the same woven nylon fabric used in Van Herpen's "Embossed Sounds" collection. Completing the knockout headliner are 162 glass organza flower petals and 995 sparkling fibre-optic star lights that are hand applied by Van Herpen's couture team.
The Rolls-Royce Syntopia will take its place in the clients' private collection in May and it will never be replicated.
Discover more about Rolls-Royce here.