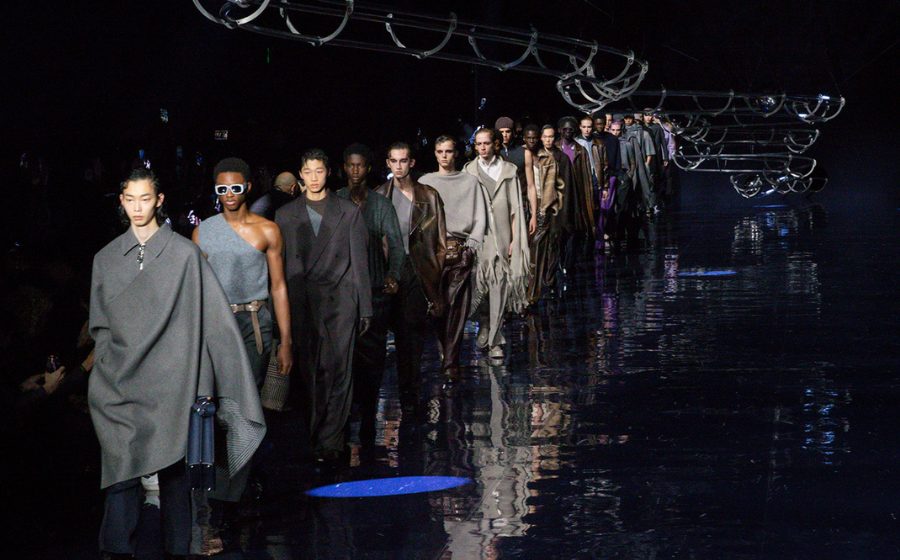 Even if she had packed all her ideas in one collection, Silvia Venturini Fendi would be safe in the knowledge that she had remade the lean and languid world of men's fashion in her own image. With just two recent collections that insinuated a subtle change in direction, the creative director appears to now relish in the tropes of sensuality with the release of the new FW23 menswear show, particularly when it is "cosy, sexy, cool" — as the collection statement describes.
That makes it her third attempt. It follows a strong but easily replicable formula that other designers may have already beaten to death — exposed skin for men has already been embraced but has largely been nothing more than a chimaera. In this instance, however, Silvia Venturini is still finding new angles of the subject at hand and proves it as part of an attempt to formulate a creative DNA for Fendi's men's line in an era that signals artistic growth.
Throughout her career, Silvia Venturini struggled along the treacherous path of establishing an identity for her family's empire, acquiring the help of the late-Karl Lagerfeld to oversee operations for its women's line while she focused on the offerings for their bags, men and children lines before Kim Jones' offered his eye on the House. She ensured creating a narrative twist for a House that was then largely focused on creating classics, heralding Fendi's modern era as "playful yet tastefully elegant" and largely welcoming but emotionally thin with its results.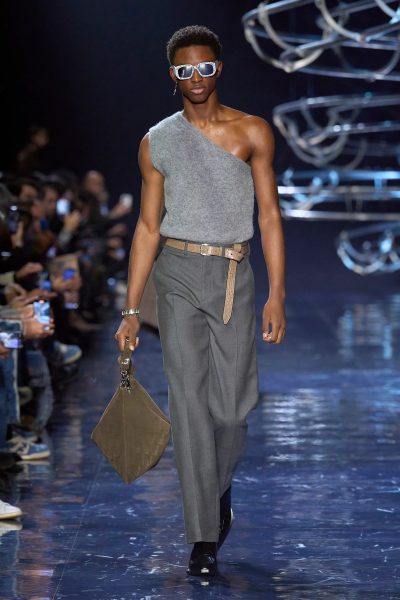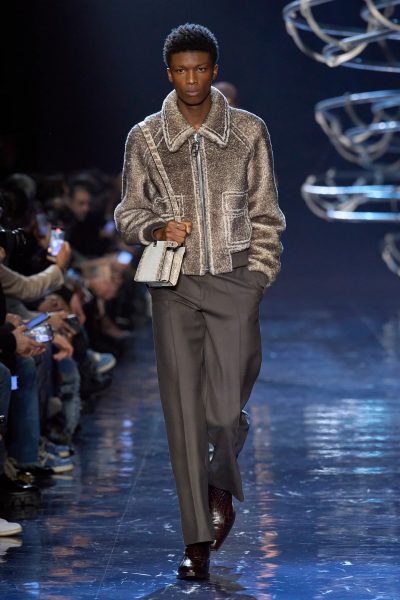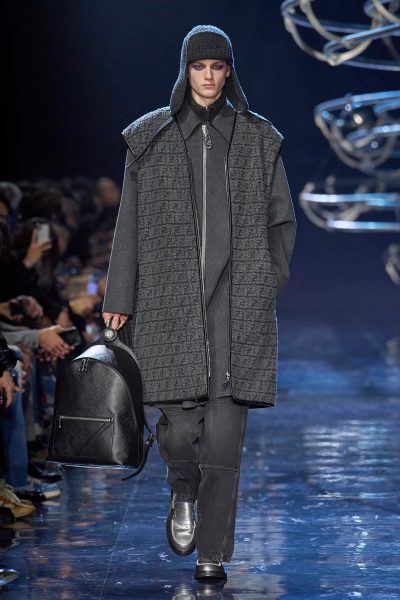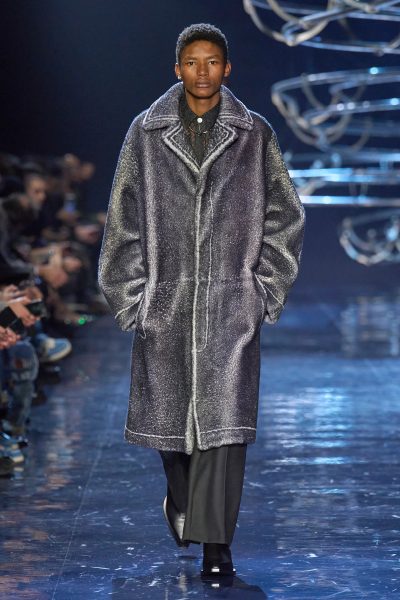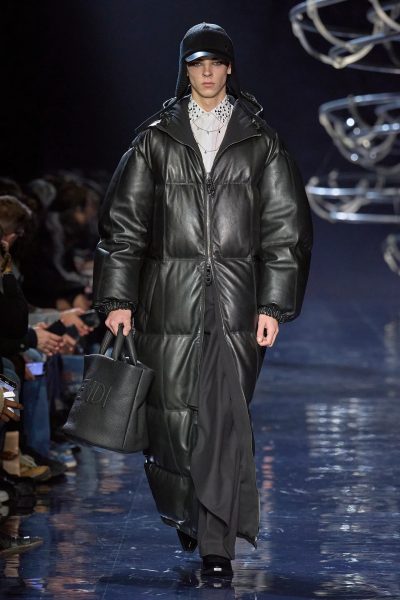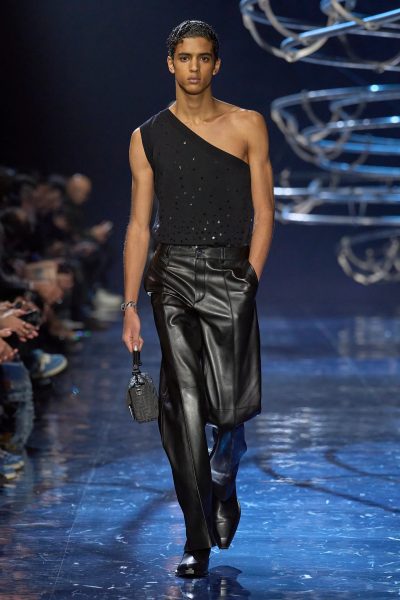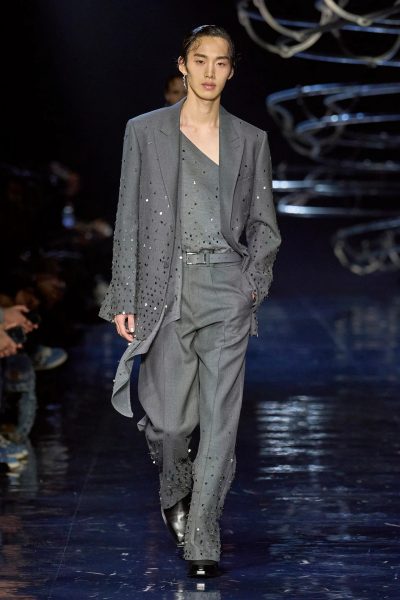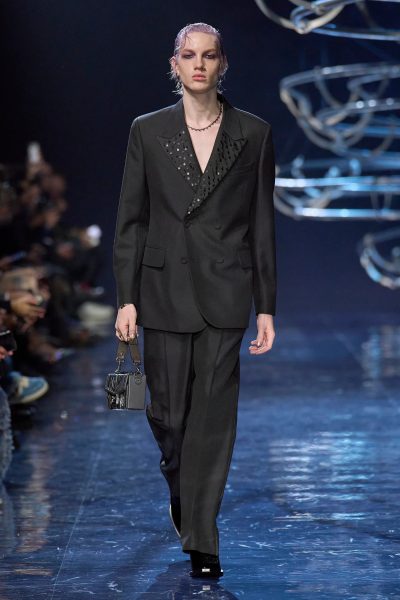 Fendi's SS22 and FW22 may have implored ideas of cross-pollinating womenswear and menswear, but things felt a little touch-and-go. Fendi FW23, however, confidently sets the record straight. It is the most vulnerable collection she has ever displayed and one of her strongest yet: silhouettes dissociate from the body, the play on tones was lightweight but nonetheless intriguing, and inescapable deconstruction takes centre stage. Silvia Venturini's results put her initial formula at bay and avoided any sense of faux pas, having appeared to focus on the power of frivolity.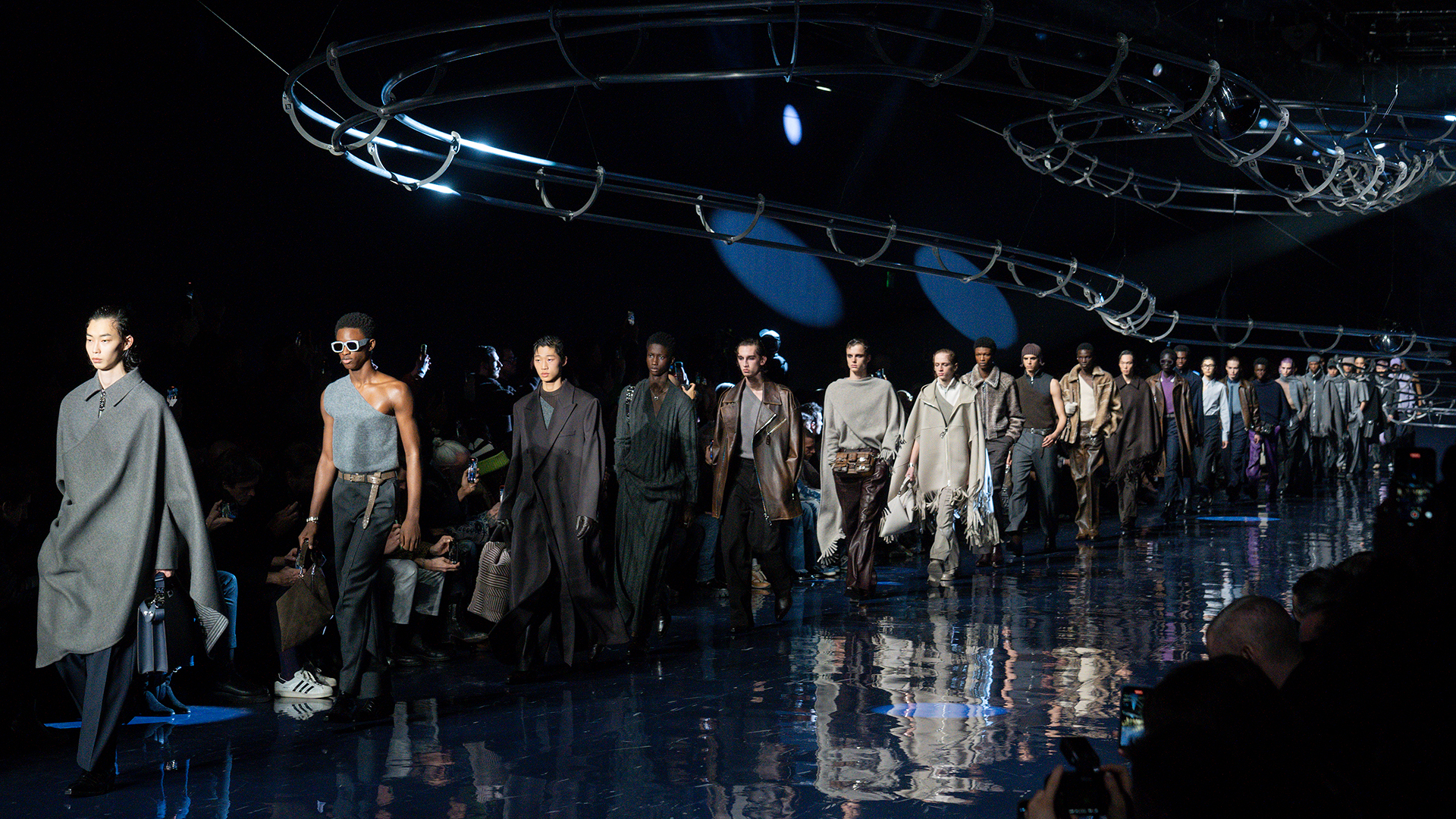 It also exhibits her strength in variety. While no two looks appear the same, ideas are exercised in strength. From the languid knits and deconstructed shirting to blanket coats and ponchos that swaddle in size and grace, they are flashes of brilliance that make everything feel just right. This begs the question: Is this the new House codes, or does Silvia Venturini have more up her sleeves?