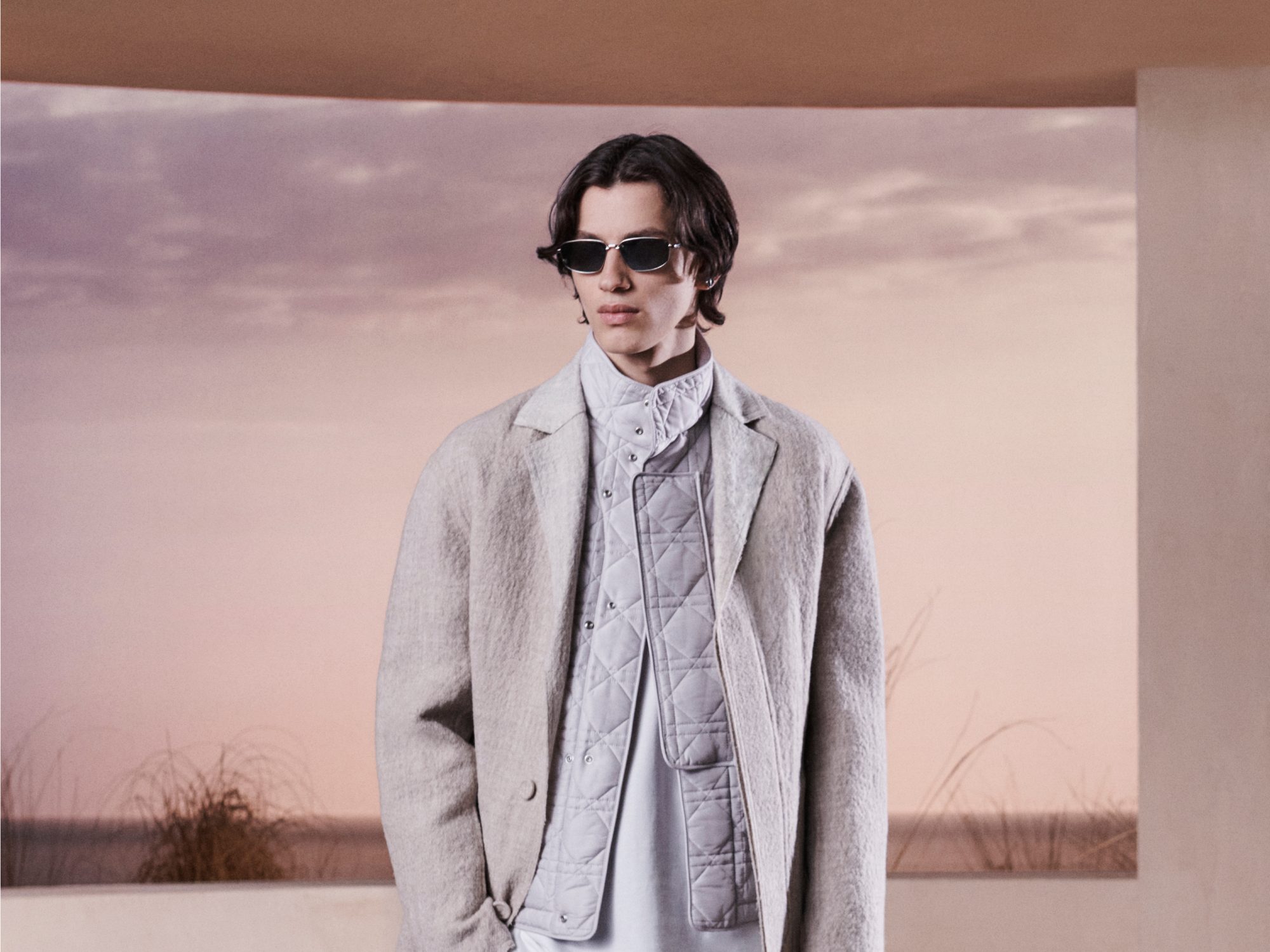 The saying, "if it's not broken, don't fix it", unquestionably applies to Kim Jones's approach at Dior – his fascinating odyssey of invoking traditional codes to celebrate the bold sensibility of today in order to write new vocabulary of Dior Men's identity has been well documented the very moment Jones joined the Maison four years ago. Harmonisation of the two elements is evident in the Dior Spring 2023 menswear collection.
Whether it is formal or activewear, classic or contemporary, the collection turns conventional definition of menswear on its head. Drenched in earthy neutral shades, suits take on Jones's fondness for monochrome and roomy skate-inspired silhouettes which was highlighted in the creative director's debut show for the Maison.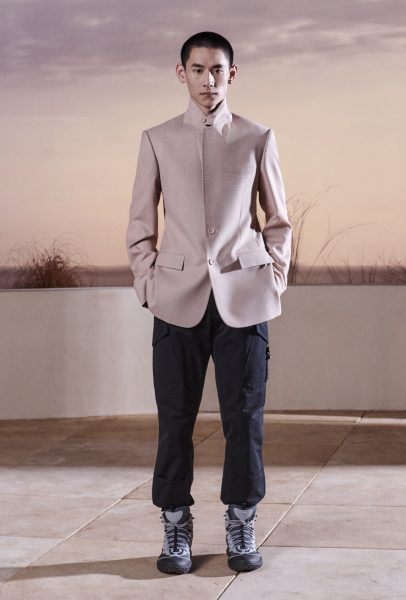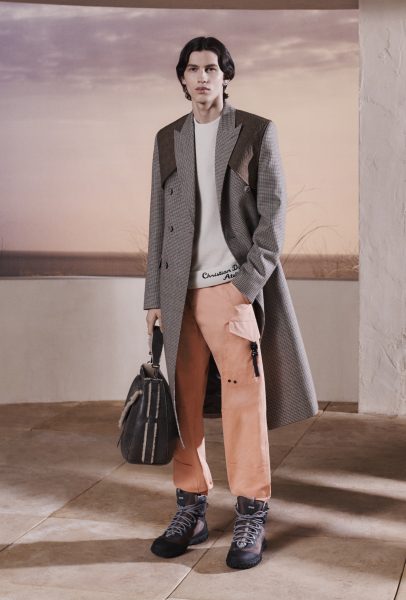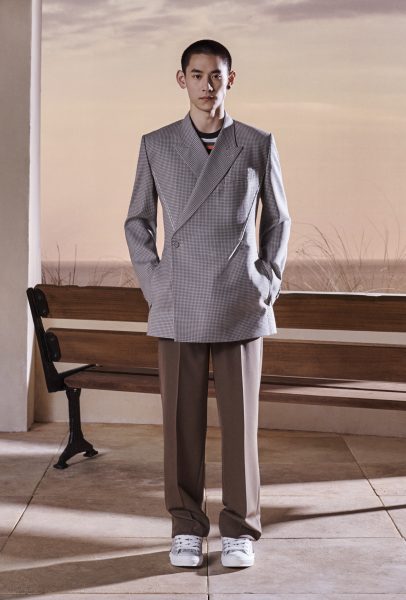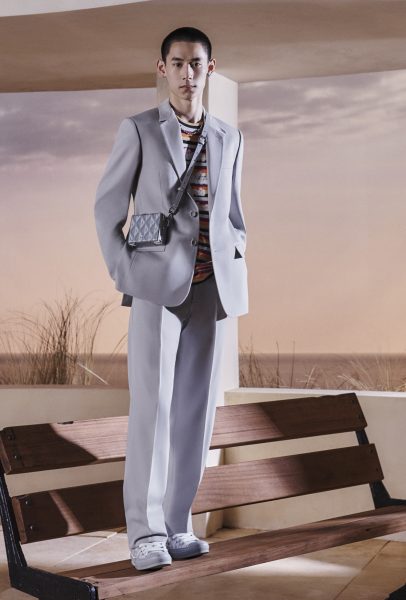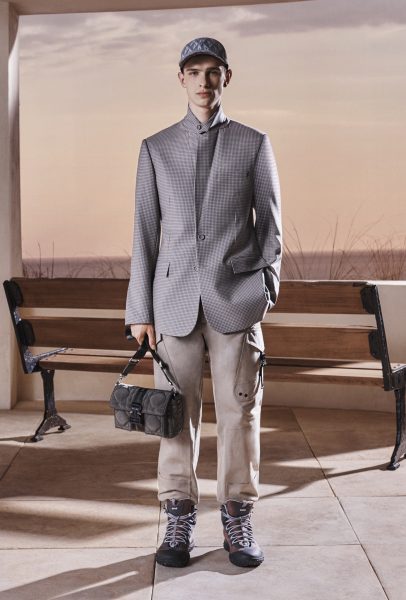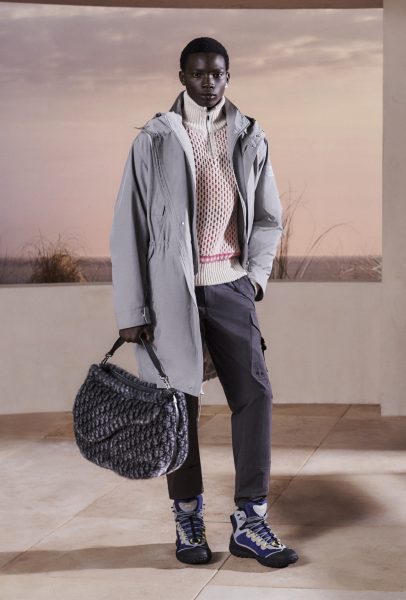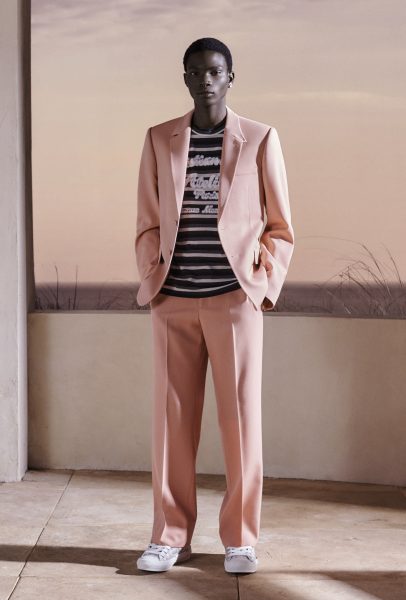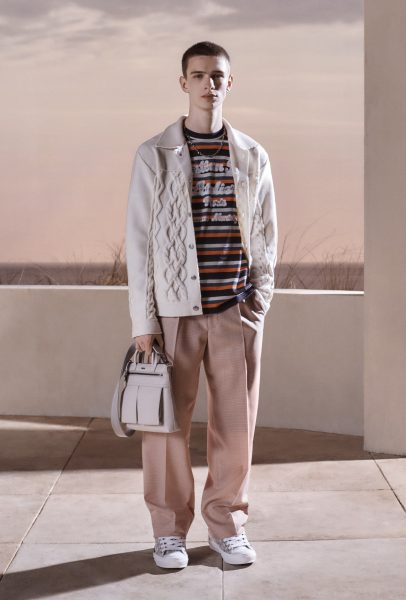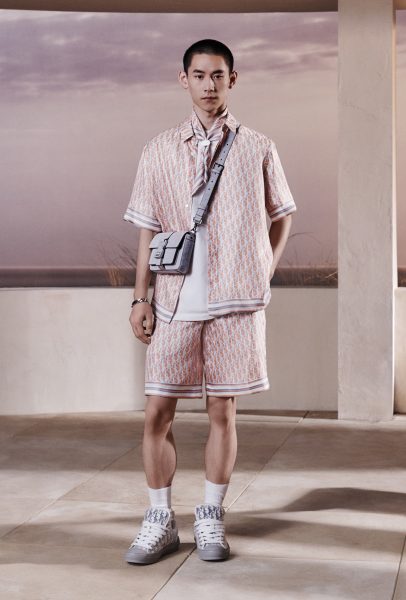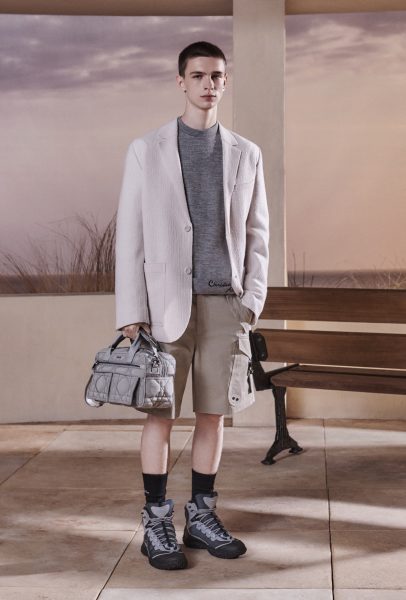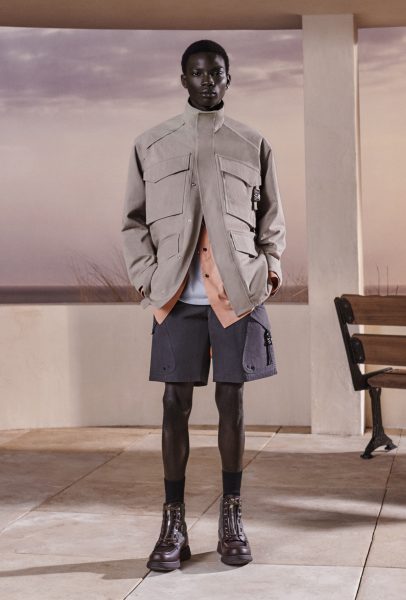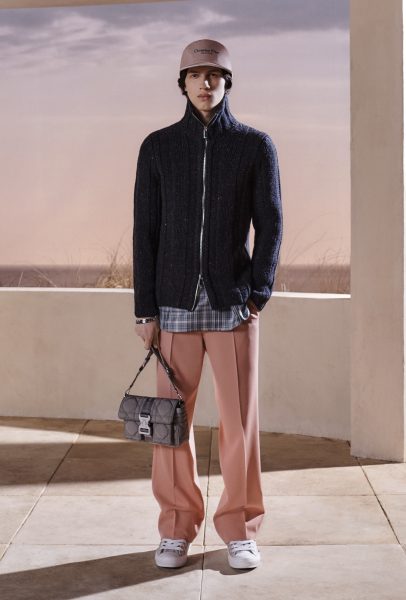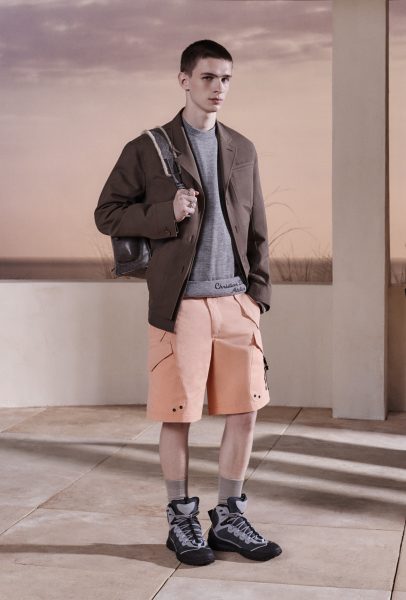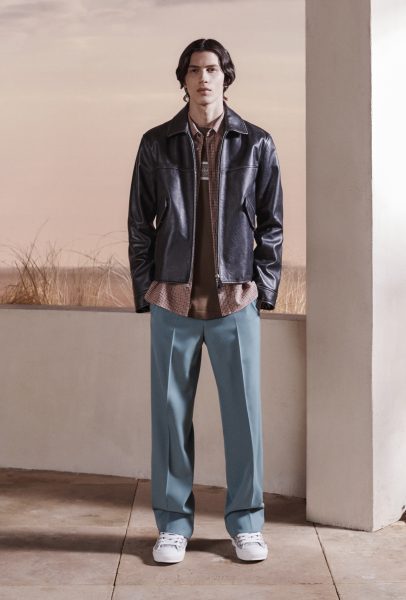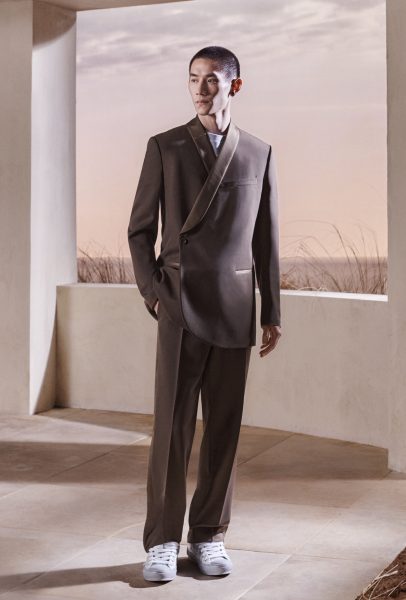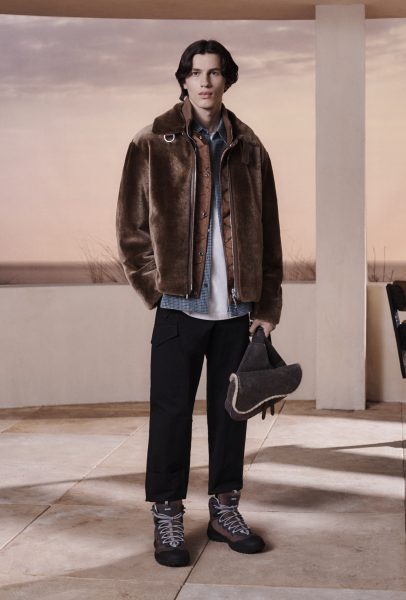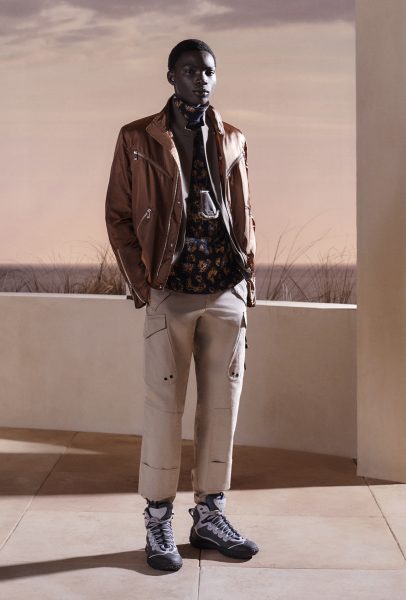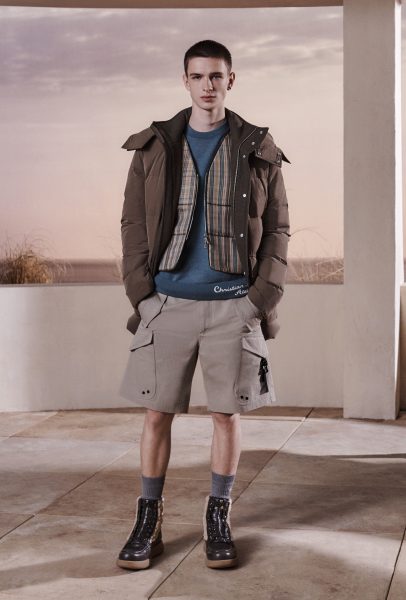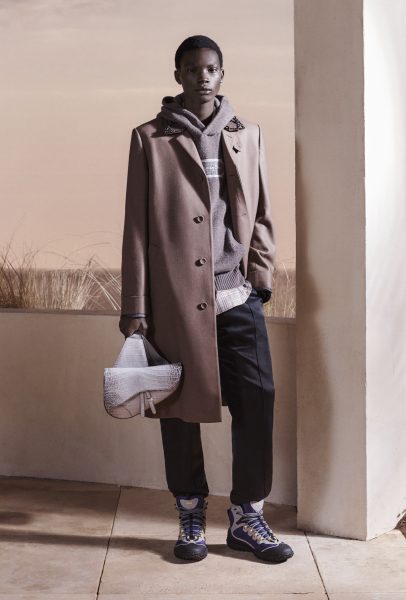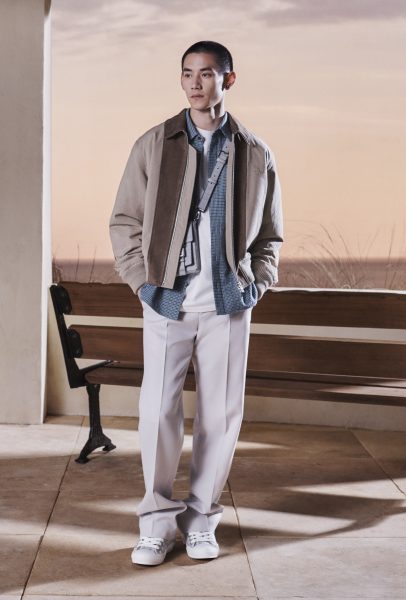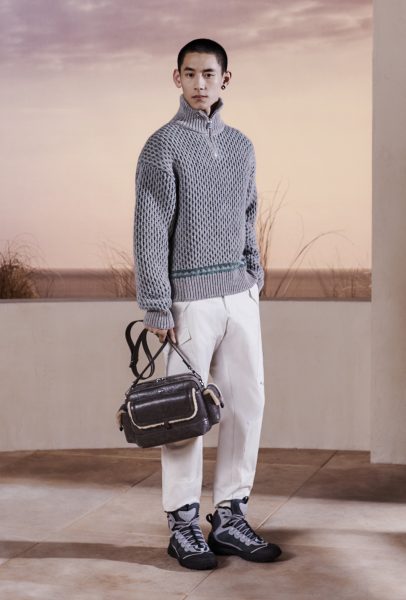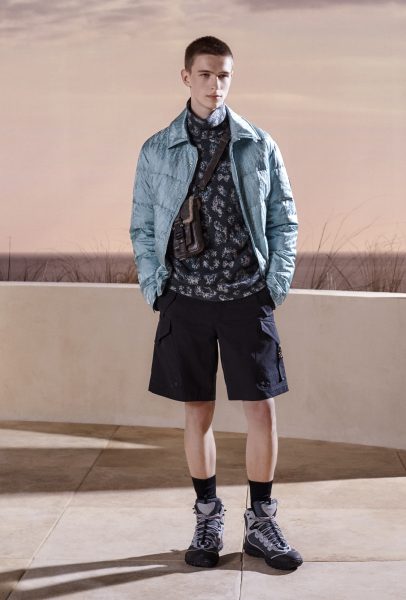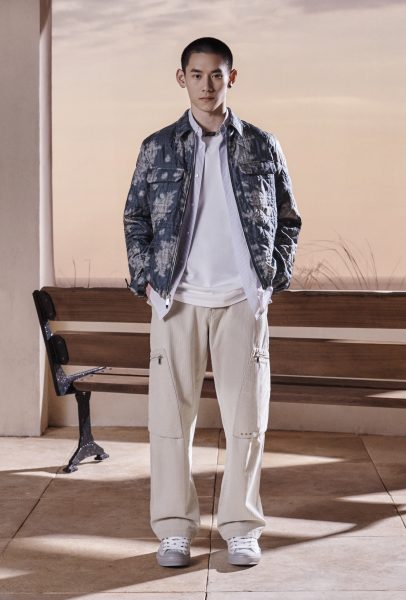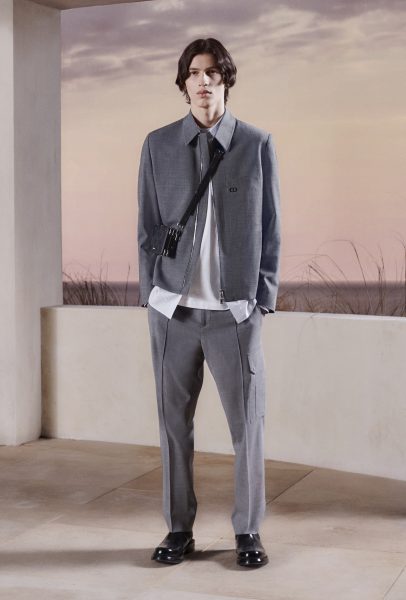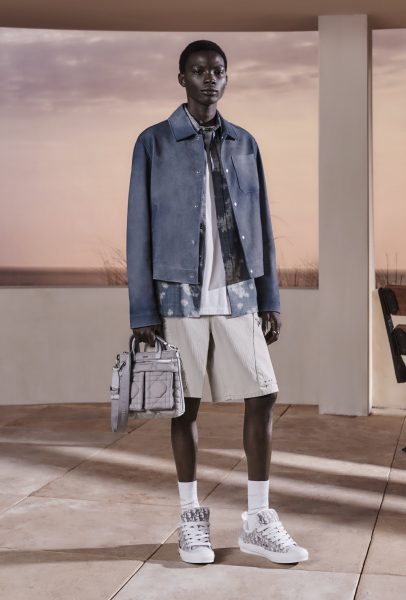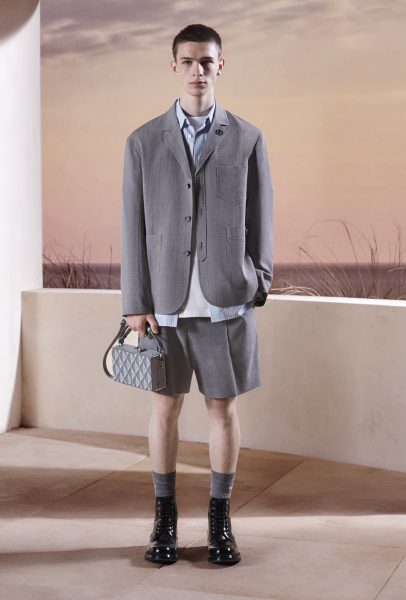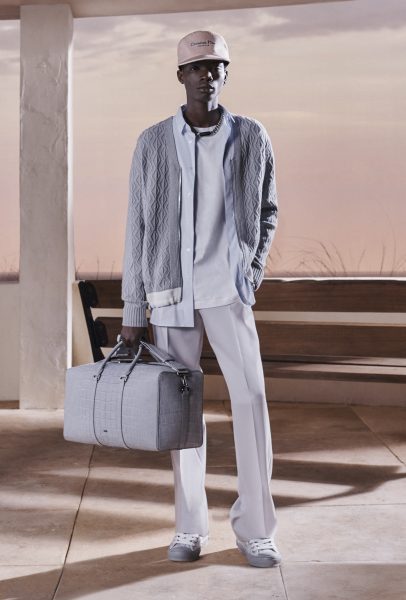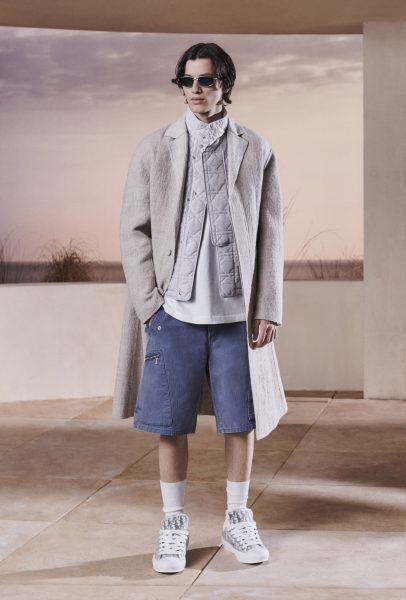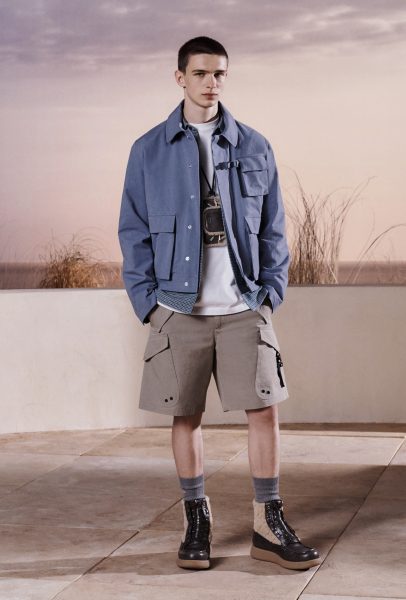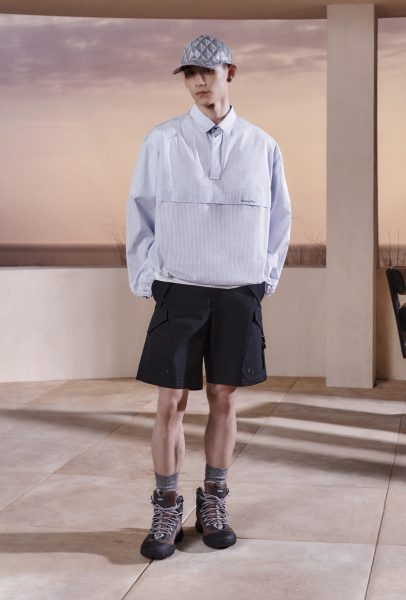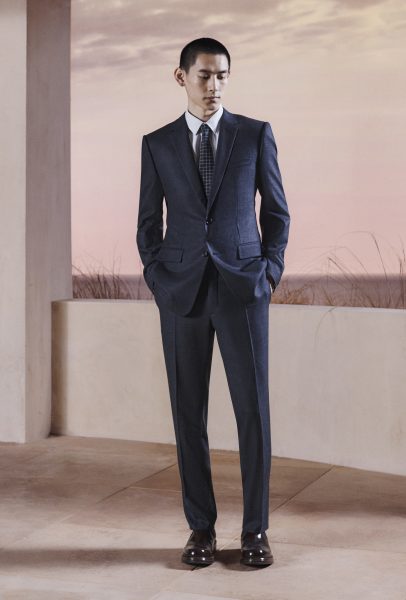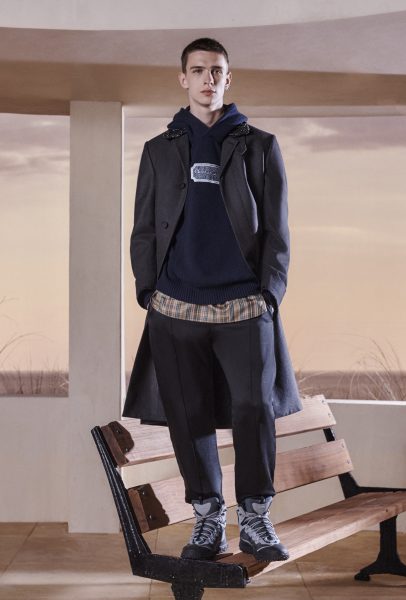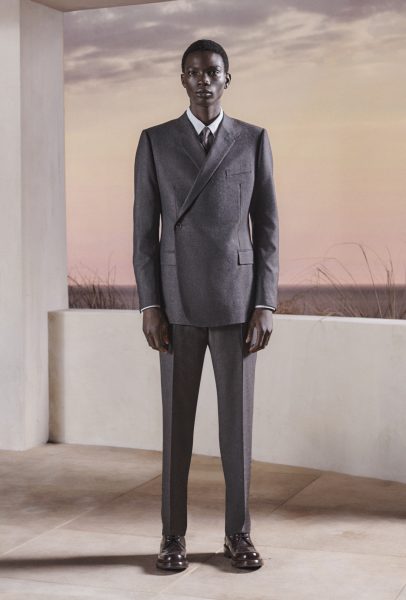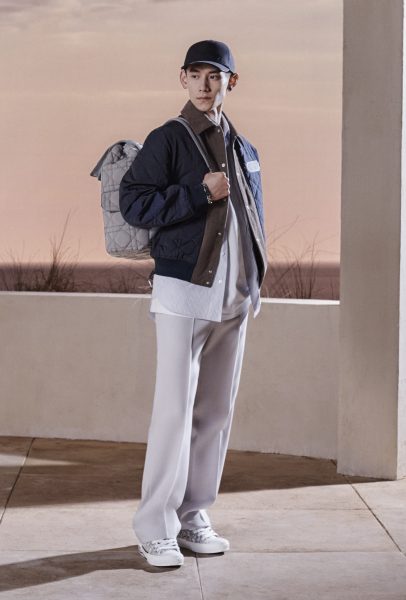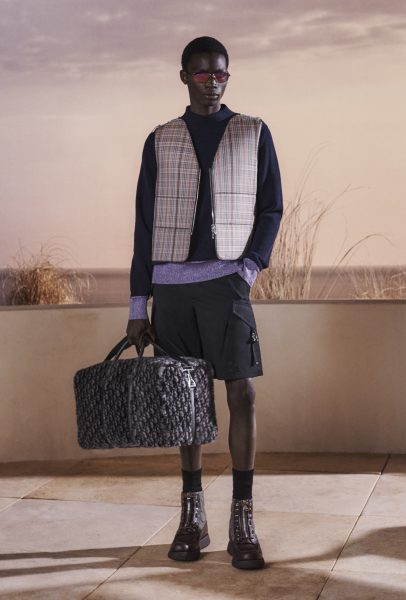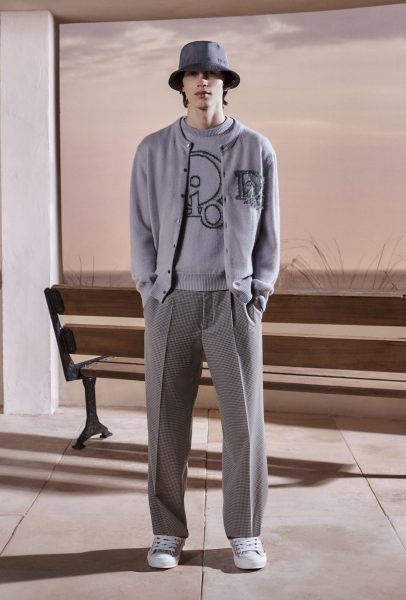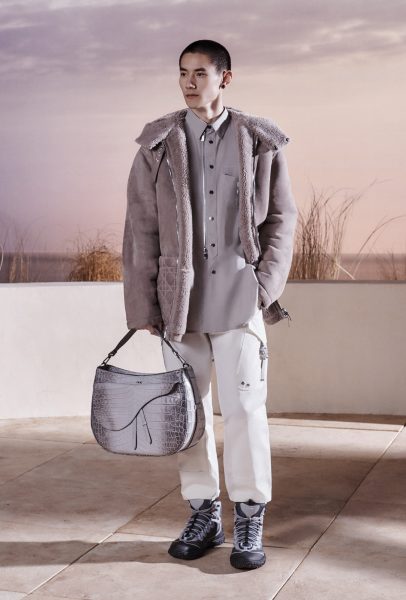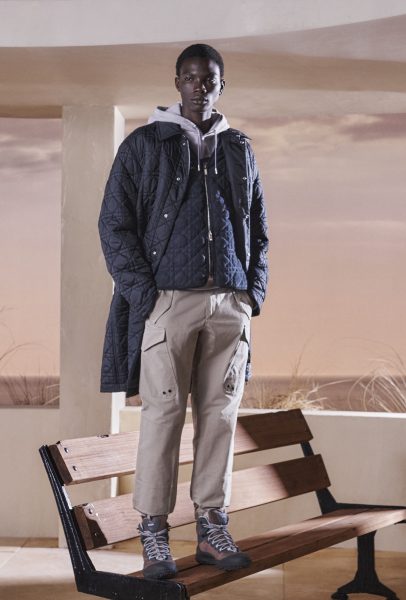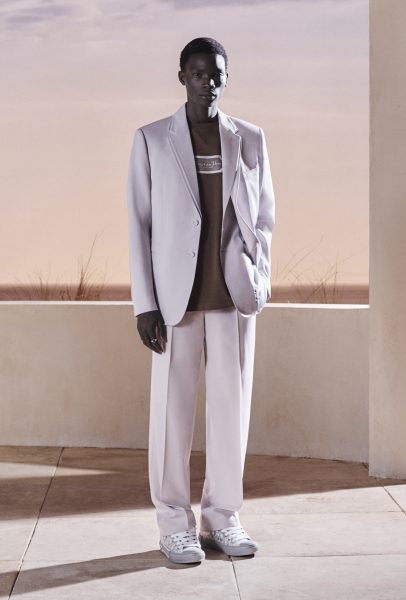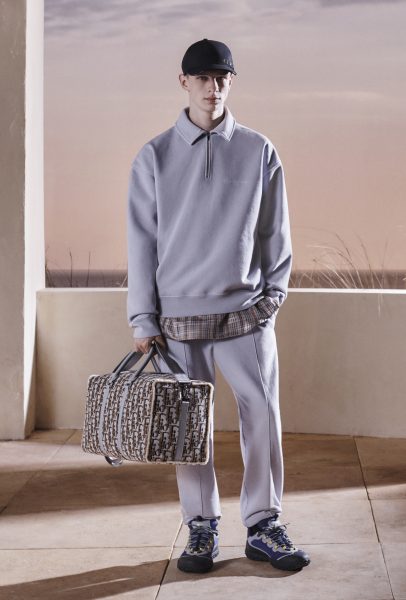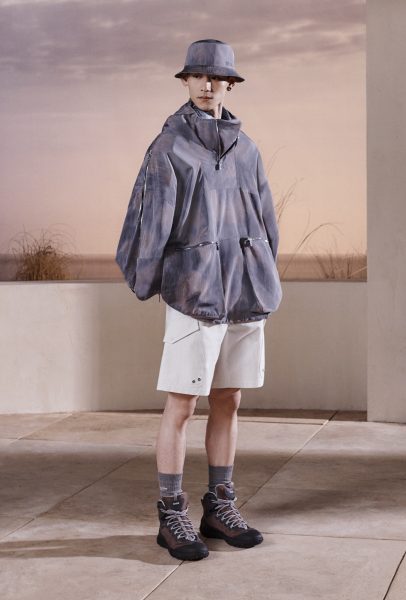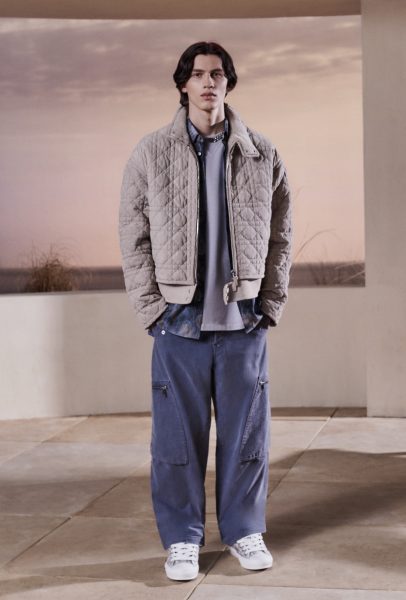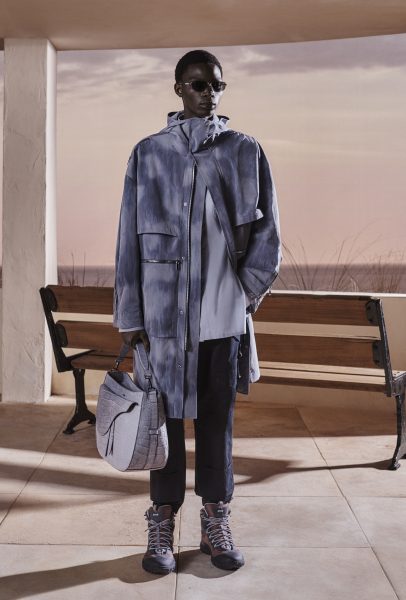 The modern and relaxed Tailleur Oblique jacket morphs into a tuxedo, bestowing timeless elegance that commands attention and respect upon it. Merging the expertise of couture and that of workwear, tailoring is completed with a noticeably dose of functionality. For example, herringbone pattern decorates the cotton fabric of the carpenter pants and overshirts with cuts that are reminiscent of overalls while Christian Dior Couture signature is featured on knitwear and striped T-shirts.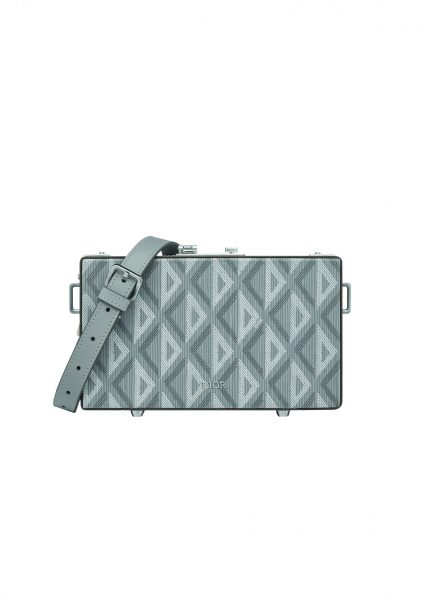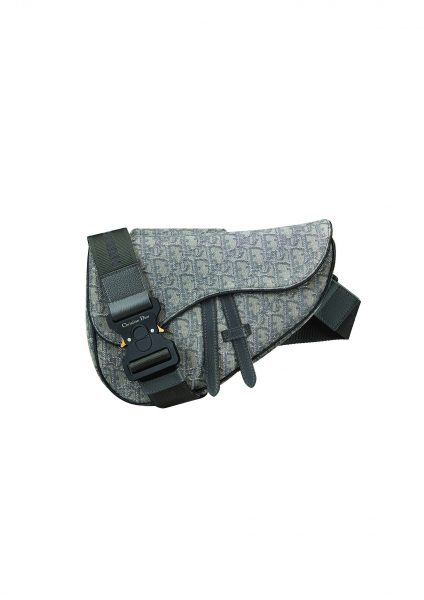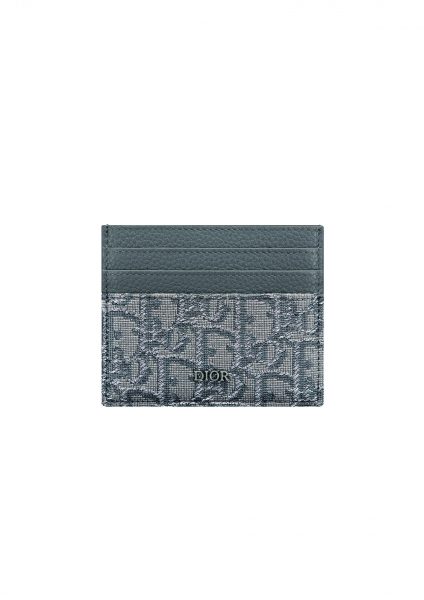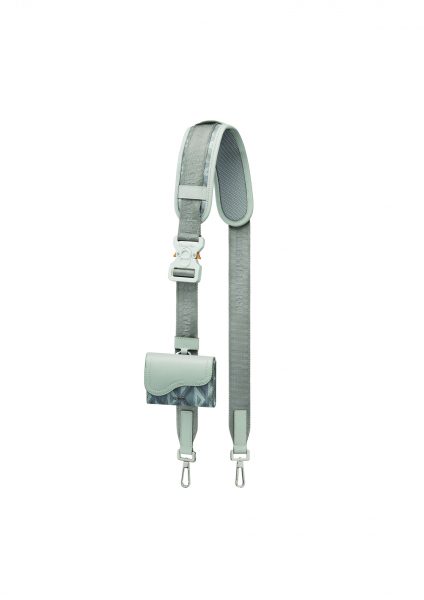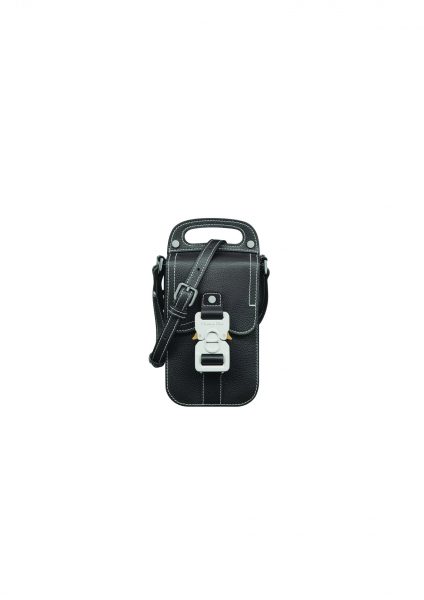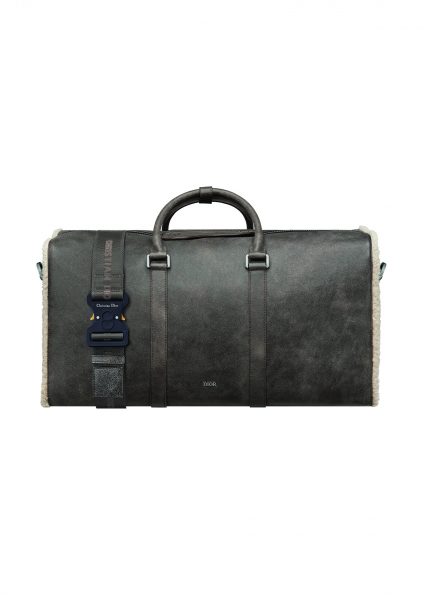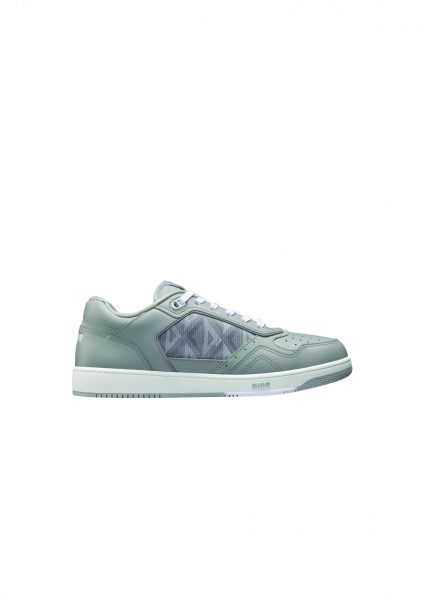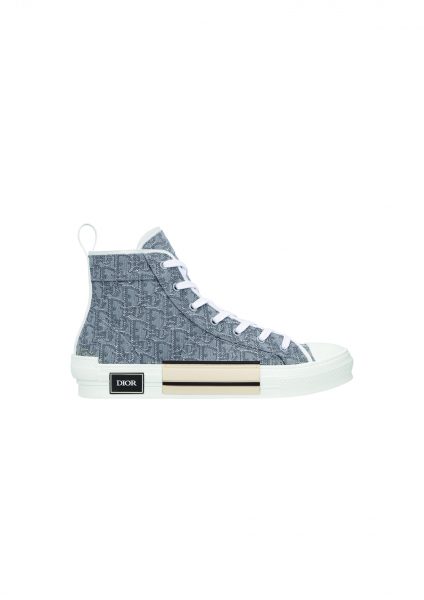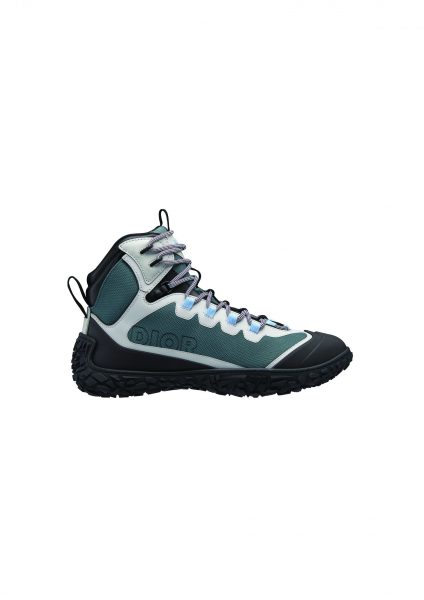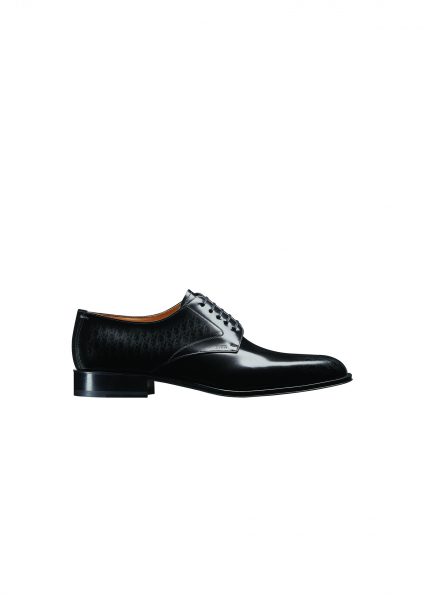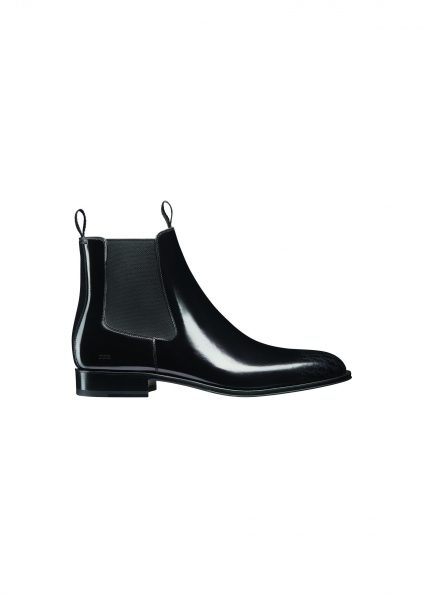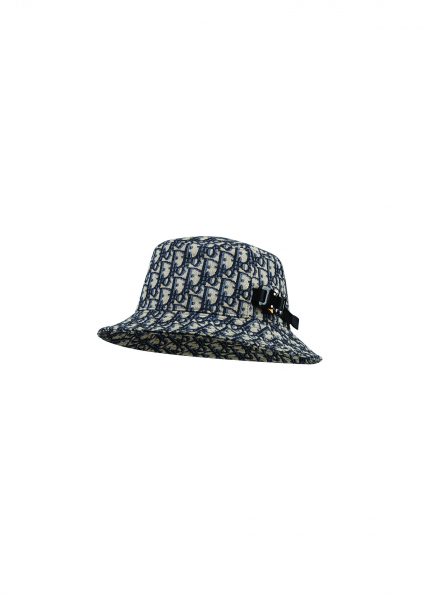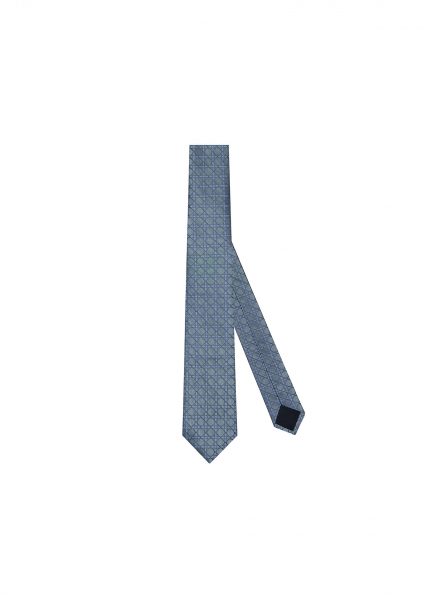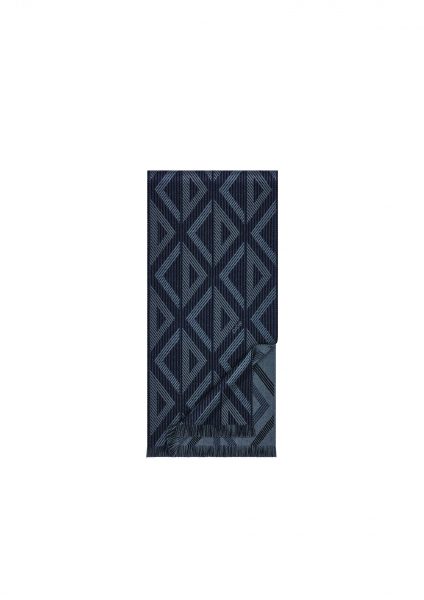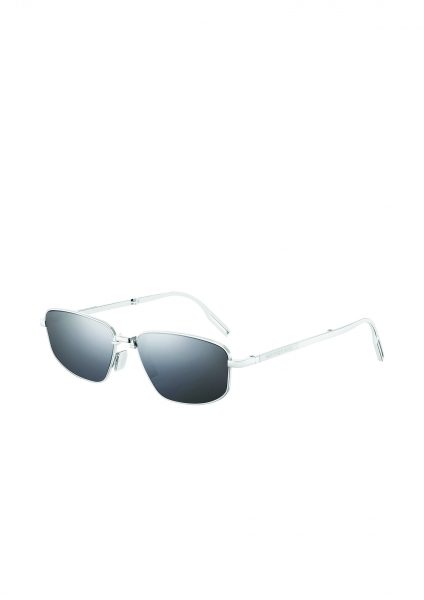 Additionally, casual jersey ensembles, along with cargo pants and shorts – staples of the outdoor wardrobe – are designed with materials and outfitted with a utilitarian buckle suitable for most weather conditions. Dior's emblems, which have either gotten elevated or reimagined, enliven each and every piece. The iconic Cannage makes its way to the parkas and coats and gracefully appears on the pockets of a shearling jacket. White, grey, beige, sea green, brown and coral constitute the core colour palette of the range with a variation of blues which echoes the sky and sea in Granville, where Christian Dior spent his early years.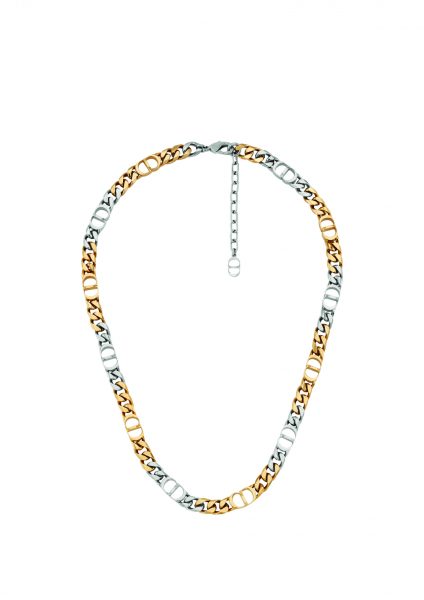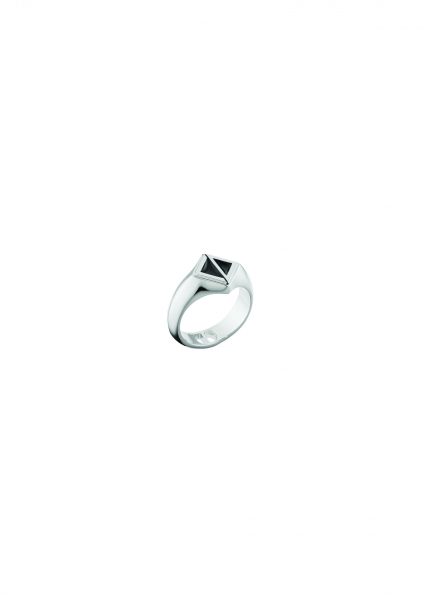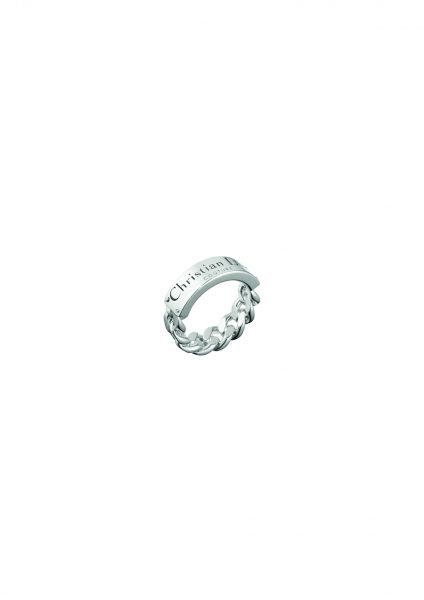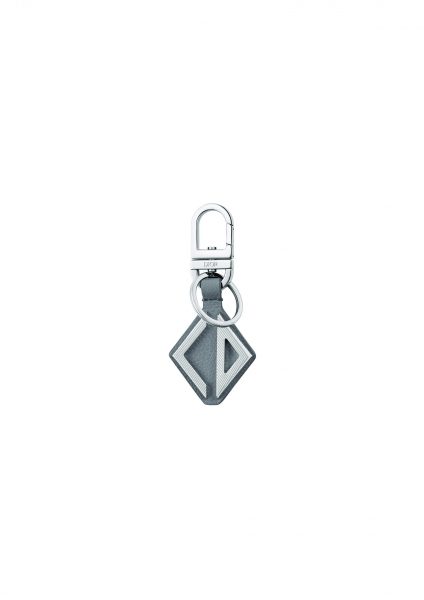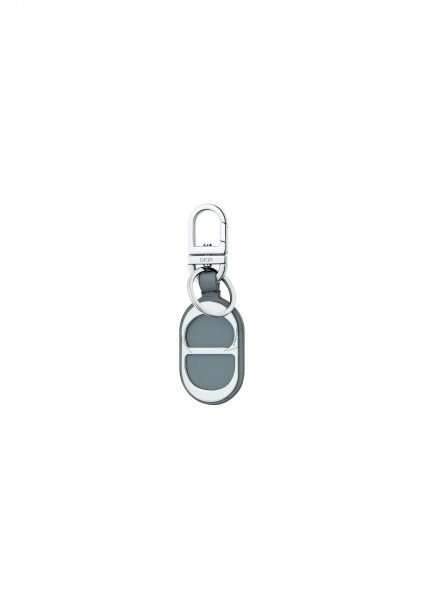 Released in high and low-cut versions, the fascinating Diorizon footwear welcomes two new models into its hiking shoe universe. Technical inserts, bandanas, stoles and ties are adorned with leopard print with a mottled or graphic effect, while loose shortsleeve shirts, Bermuda shorts as well as the new B23 skaters stand out in Dior Oblique fabric. Not to mention, the CD Diamond pattern that bridges the past and the present of the Maison, dressing the bags and small leather goods, a cap and a zip-up cardigan.
The Dior Men Spring 2023 collection is now available at Dior Men KLCC and Dior Pavilion.