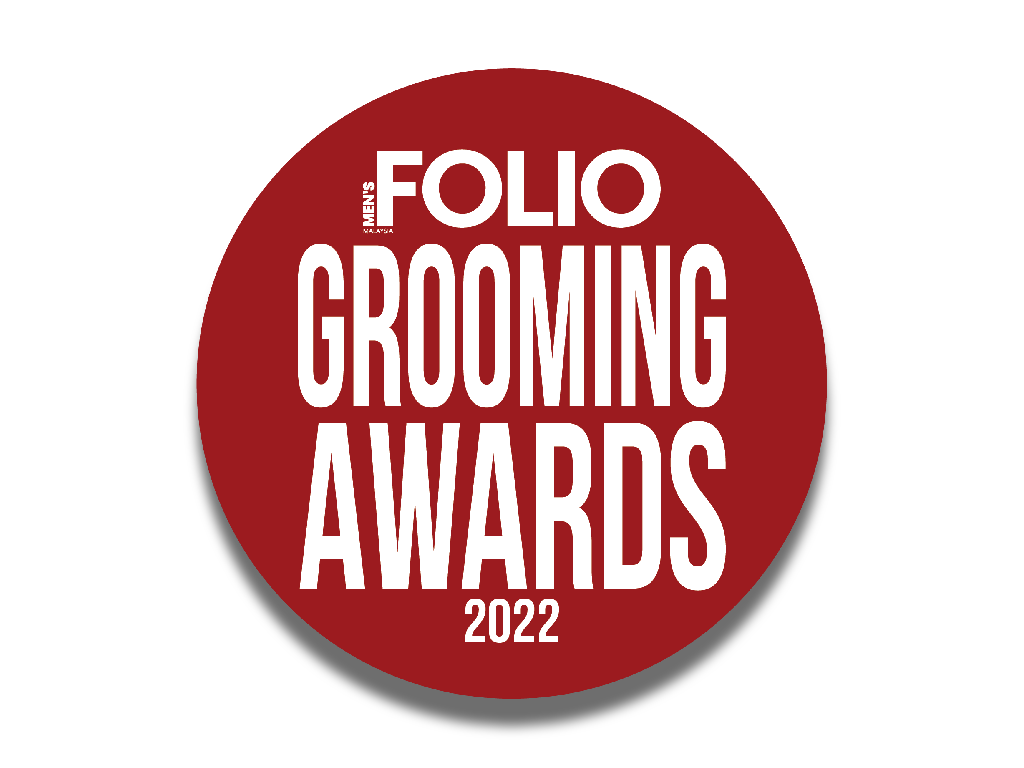 Flourish is the plethora of new launches of cosmetics in the market over the years that often leads to difficulties in making the perfect choice. This year, for the second edition of Men's Folio Grooming Awards, we bring you the top tier beauty products from various spectrum that we and our trusted panel of judges – aesthetician and founder of Clique Clinic Dr Lim Ting Song, award-winning and professional makeup artist Khir Khalid and internet beauty and style tastemaker Lucas Lau – believe are the building blocks of personal enhancement. Go forth, shop, groom, and get ready to take on the world in style
---

Best Facial Cleanser

Best Toner

Dior La Mousse Off/On Foaming Cleanser

Khir: Though it is a foaming cleanser, it works really good on my mildly sensitive dry skin and its makeup- removing and soothing feature are very effective.

Fenty Skin Fat WaterPore-Refining Toner Serum

Khir: I love the lightweight gel texture, and when I press, lather, and let it soaked in thoroughly, my skin gets incredibly hydrated, plumped, and glowy.
Best Moisturiser

Best Spot Treatment

Tatcha The Water Cream

Men's Folio: This gel moisturiser feels weightless when applied. In a month of use, I can see the visible tightening of pores and a reduction in fine lines, not to mention the evening out of skin tone.

Melvita SOS Targeted Action Roll-On

Men's Folio: Powered by natural origin and organic farming ingredients, the formulation gives blemishes a very short run of appearance and rich moisture hit at the targeted area in one go. The unique angular end makes it convenient for application without having to touch the liquid with your fingers.
Best Facial Sunscreen

Best Facial Mist

Belif Manology Ultra Rescue Everyday Sunscreen SPF50+ PA++++

Dr Lim: The texture of this product is just next level – it goes on totally matte and provides serious sun protection. It can also be used for the body without burden.

Mario Badescu Facial Spray With Aloe, Adaptogens & Coconut Water

Men's Folio: A superfine mist that protects my skin from blue light and does not leave me looking drenched. I have oily/ combo skin, and I noticed after the first night of using this spray that my face was less oily, smooth and had a radiant, natural glow.
Best Facial Exfoliator

Best Eye Cream

Wishful Yo Glow Enzyme Scrub

Dr Lim: This three-in-one revolutionary scrub reveals smooth, radiant and glowing skin in seconds. It has a lightweight, milky texture that gently buffs away dead skin cells and impurities revealing a clean and perfect canvas for seamless application of treatment products afterwards.

Fenty Skin Flash Nap Instant Revival Eye Gel-Cream

Dr Lim: As an eye cream, it definitely does what it is supposed to do: tightening, hydrating, restoring and soothing the under eyes. It can also act as a primer for concealer.
Best Lip Balm

Best Sheet Mask

Dr.Jart+ Ceramidin Lipair

Khir: This non-sticky formula leaves a glossy finish that is light but also incredibly hydrating. It works well under lipsticks or tints or as an overnight hydrating balm.

I'm From Mugwort Sheet Mask

Lucas: I had no idea my skin could look this good without make-up! It gave my skin a new lease on life, thanks to its 100% plant-based blends. The super slim sheet adheres well to the curves and crevices of my face too.
Best Facial Mask

Best Serum and Essence

Drunk Elephant F-Balm Electrolyte Waterfacial Hydrating Mask

Dr Lim: Immediately after application, my skin was glowy and felt soothed. More than any other masks I've tested before, I could see the moisture and feel the inflammation-reducing on contact, thanks to the revolutionary formulation.

Phytomer Oligo 6

Dr Lim: This is a must-have product for those who want to tackle their tired, dull complexion issues effectively. Packed with multiple powerful vitamins, minerals and prebiotic boosters, the formulation helps to revitalise and infuse cellular energy as well as rehydrate the hair at the same time.
Best Facial Oil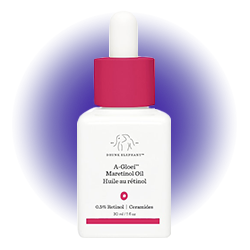 Drunk Elephant A-Gloei™ Maretinol Oil
Dr Lim: The results are not immediate but once you get there, you'll probably question yourself for not knowing about this product earlier. It can also be the only product to apply at night as it provides ample hydration to your skin.

---

Best Hair Shampoo

Best Hair Conditioner

Hair Rituel by Sisley Revitalizing Volumizing Shampoo

Lucas: This shampoo is particularly fascinating because it adds up the volume to my hair without making it feel and look frizzy. The texture and scent are also amazing.

Brioego Be Gentle, Be Kind™ Banana + Coconut Nourishing Superfood Conditioner

Lucas: I love the fact that the conditioner does everything, from smoothing, hydrating to protecting, by way of one of the leastheavy out there.
Best Hair Treatment

Best Scalp Treatment

Aveda Texture Tonic

Men's Folio: This hair tonic provides more definition for my wavy hair and blends with other curl products that I applied to my hair. The best part is I do not need to douse my hair in this for effectiveness.

Hair Rituel by Sisley Revitalizing Fortifying Serum

Lucas: When we stop considering scalp is skincare, it seems right to apply this serum nightly. This plant-based extracts, proteins, vitamins, and minerals blend keeps our scalp in perfect harmony by hydrating while it gently exfoliates.
---

Best Body Wash

Best Body Scrub

L'Occitane Shea Butter Ultra Rich Shower Cream

Lucas: This might have been the coolest texture of body wash products I have tried this year. It comes out of the bottle slightly oily, and melts into suds as you wash – it smells great too.

Alpha-H Micro Super Scrub For Face And Body

Dr Lim: The silky gel turns into a comforting milky liquid that will have your body feeling the softest, while the zesty aromatic blend of peppermint oil and cucumber works similarly on the mind, helping to banish fatigue and stimulate the senses.
---

Best Artisanal Fragrance

Best Designer Fragrance

Acqua Di Parma EDP

Men's Folio: In truly luxurious style, Acqua di Parma has created something both fresh and modern with a perfect blend of both oud and citrus – making for a vibrant opulence that's perfect for cooler months.

Dior Sauvage EDP

Men's Folio: Sauvage opens with a blend of citruses and musky amborxan. As the fragrance develops, it gains the needed depth that lifts the scent to the effervescent, mineral, and sparkly territory.
Best Mass Fragrance

Best Body Deodorant

Calvin Klein Defy EDP

Men's Folio: The aromatic-woody EDP for men has an invigorating freshness of bergamot and lavender with the sensual warm woodiness of vetiver and amber in the dry down. It is no wonder Defy is the fragrance for the modern man.

Chanel Bleu de Chanel All-Over Spray

Men's Folio: A fresh fragrance body spray inspired by the aromatic-woody notes of Bleu De Chanel. Its travel-friendly format and light nature encourage instinctual generous application, at any time.
---

Best Electric Toothbrush

Best Water Flosser

ZenyumSonic™ Toothbrush

Men's Folio: I found it gave a deeper, more advanced clean than any of my regular toothbrushes and the choice of three cleaning modes is handy, especially for those with sensitive teeth. Another tester from the team even compared the results to that just-been- to-the-dentist clean feeling after use.

Zenyum Waterflosser Pro

Khir: This nifty little device has all the power of your usual water flosser in a more compact, mobile size that fits snuggly into your carry-on weekend bag. It features three- speed settings that pulsate gentle yet effective streams of water to wash away plaque and build-up.
Best Toothpaste

Best Mouthwash

ZenyumFresh™ Toothpaste Day! + Night.

Dr Lim: ZenyumFresh™ toothpaste series is formulated with polyvinylpyrrolidone (PVP), a mild abrasive to help remove stubborn stains as well as papaya enzyme, super-fine grade activated charcoal and Vitamin E that safely and gently whiten teeth over time. These toothpastes, like any great one, leaves your breath and gums fresh.

ZenyumFresh™ Breath Shield

Men's Folio: This is perhaps the best balanced mouthwash we've ever tested since it is designed to punctuate an overall brightening, cleaning, and refreshing oral care regimen. Though our favourite feature is the final fresh note which is a blend of vitamin E, essential oils, and field mint flavours.
---

Best Concealer

Best Lip Tint

Tarte Sea Power Flex™ Antioxidant Vegan Concealer

Khir: This concealer blended out nicely to the skin. The best part is you only need a few dashes for full coverage, and it stays well pretty long without any unwanted crease.

Amuse Dewy Velvet Lip Tint

Lucas: This lip tint is amongst the brand's best-sellers for a reason: it has a hollow applicator to ensure the lightest, most feathery finish. You can also add a dap to the apples of your cheeks for a soft monochromatic look.
Best

Brow

Gel

Best Facial Pad

One/Size BrowKiki Clear Nourishing Brow Gel

Khir: It's versatile and designed to give your brows a crunch-free hold that lasts all day. It is also filled with nourishing ingredients like castor seed oil and coconut oil, which help condition and revitalise your brows.

Elemis Dynamic Resurfacing
Facial Pads

Men's Folio: I find this product to be very effective yet somehow they manage to be very gentle. Not only the pads make my skin feel smoother, but it looks smoother too, and the proof is in how my foundation sits on the skin.