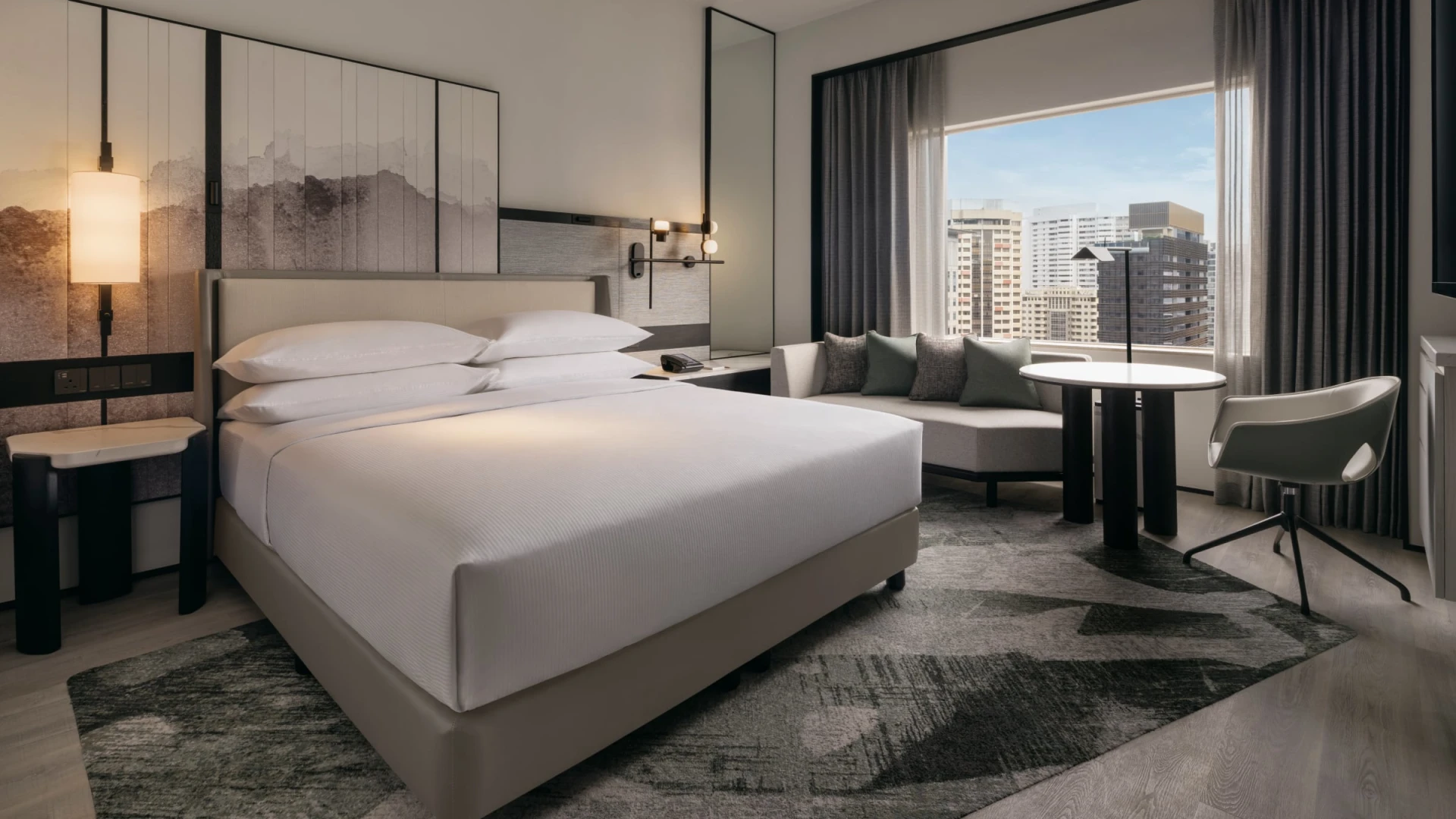 Ensconced in the heart of Singapore's bustling Orchard Road and decked atop the prestigious Mandarin Gallery, the 1080-room Hilton Singapore Orchard marks the group's largest hotel in the Asia Pacific. Inside, warm earthy tones are softened with natural leather textures, custom furnishings and fittings such as vintage-jar-inspired standing desks, paintings, curated pieces and trinkets that reflect the city's agricultural heritage. "Right from check-in, guests are presented with a thoughtful wooden key card instead of a plastic one, and of course, there's the option to use your Digital Key too," Cedric Nubul, general manager at Hilton Singapore Orchard, shared. With sustainable innovation in mind, digital keys can be found from the free Hilton Honors mobile app, which also hosts other features such as in-room dining, spa bookings and restaurant reservations.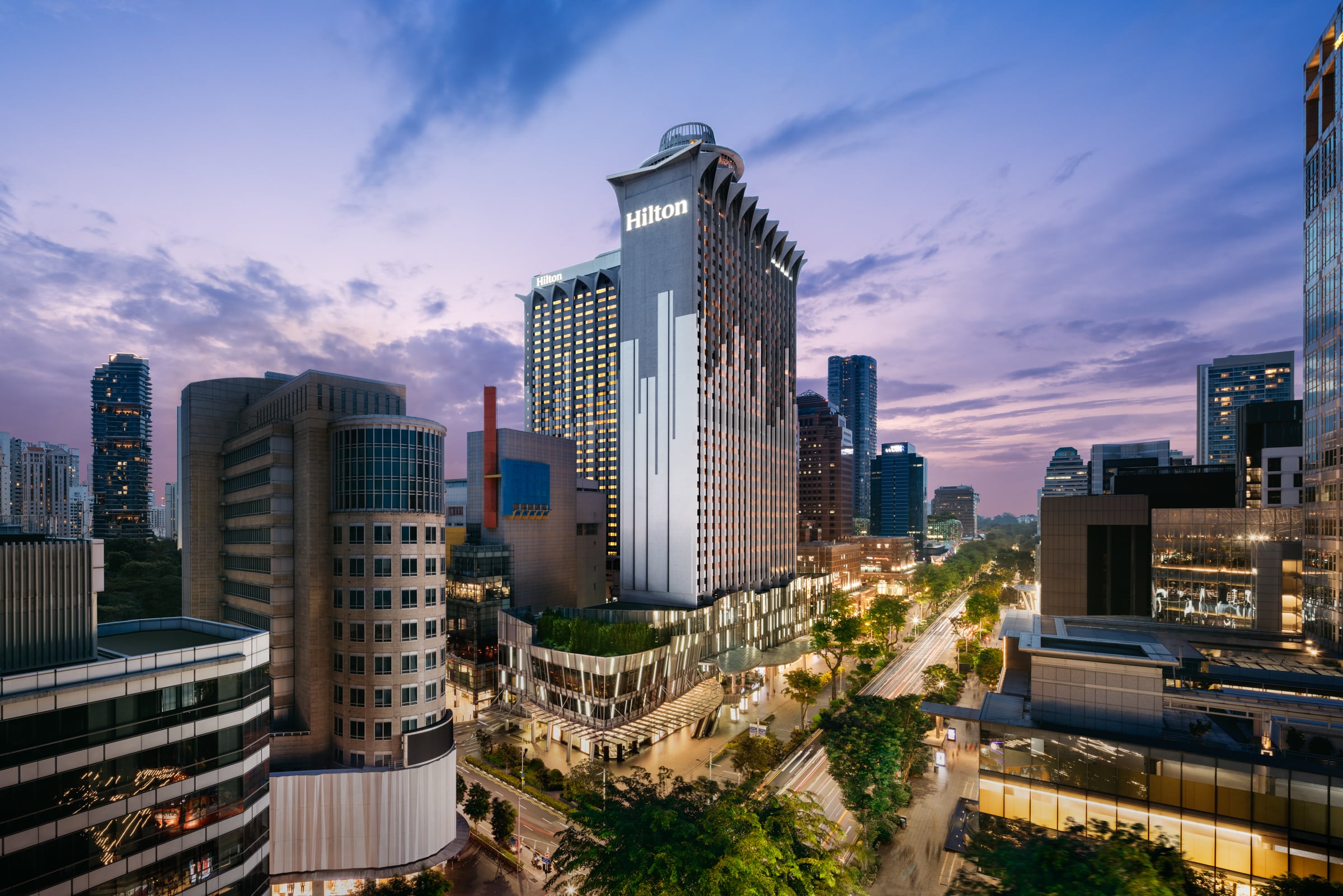 The room sizes start from a compact room with an area of 29 sq. metres to the Presidential Suite, measuring a spacious 154 sq. metres, complete with a separate living room, a lounge area, dining space for 12 and a dedicated walkthrough wardrobe Despite being situated right in the middle of the vibrant district, there's a real sense of being tucked away. Every executive room and suite come with complimentary access to the Executive Lounge which serves breakfast, snacks and evening cocktails. When it's workout time, guests can head to one of the two fitness centres or swim laps in the outdoor pool while relaxing on a sun lounger with a cool drink.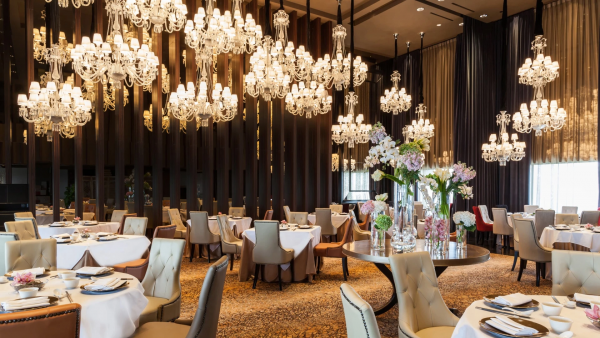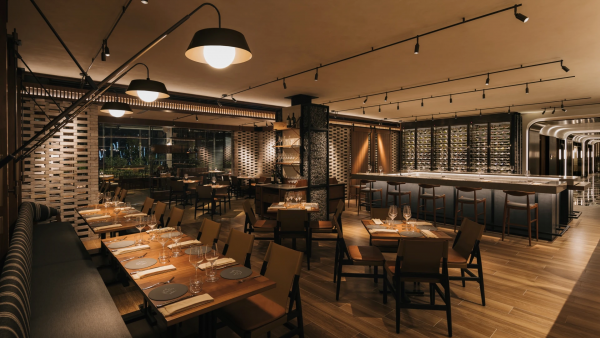 Like everyone else, I was impressed with the vast and diverse culinary offerings at Hilton Singapore Orchard. "We pay a great deal of attention to our culinary offerings because we want our guests to have a comprehensive experience when they are with us. They can go out to explore the city, but staying in would just be enough for them to have a good time," said Chef Vijay, culinary director at the hotel.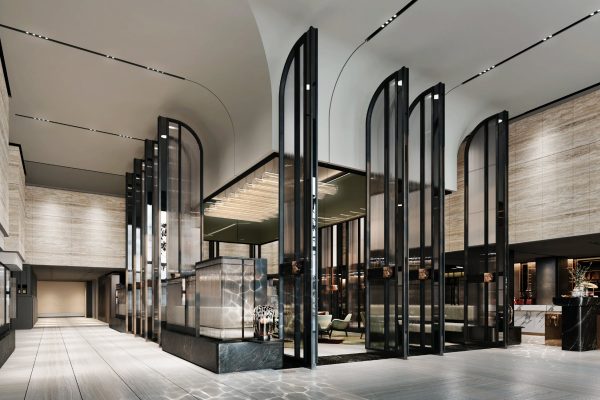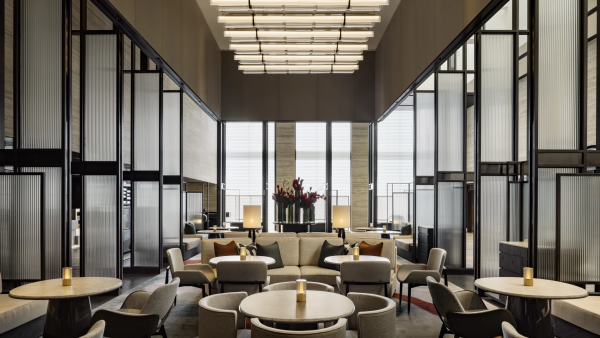 The hallway adjacent to the checkin space leads to two of the hotel's main restaurants: an all-day buffet venue, Estate, and Nancy Silverton's Osteria Mozza. In addition, at the Southernmost of the hotel, there is a narrow tunnel with wooden jalousie window walls takes guests to another hugely celebrated eatery in Singapore, Chatterbox with multiple local favourites selections while on the top floor, Japan's best loved Szechwan cuisine awaits at the two-Michelin-starred restaurant, Shisen Hanten by Chen Kentaro. Lastly, there is also Ginger.Lily which offers an assortment of artisanal pastries and barista brews for your daily coffee hit – and when the sun goes down, it turns into a steezy cocktail bar.
Discover more about the Hilton Singapore Orchard here.