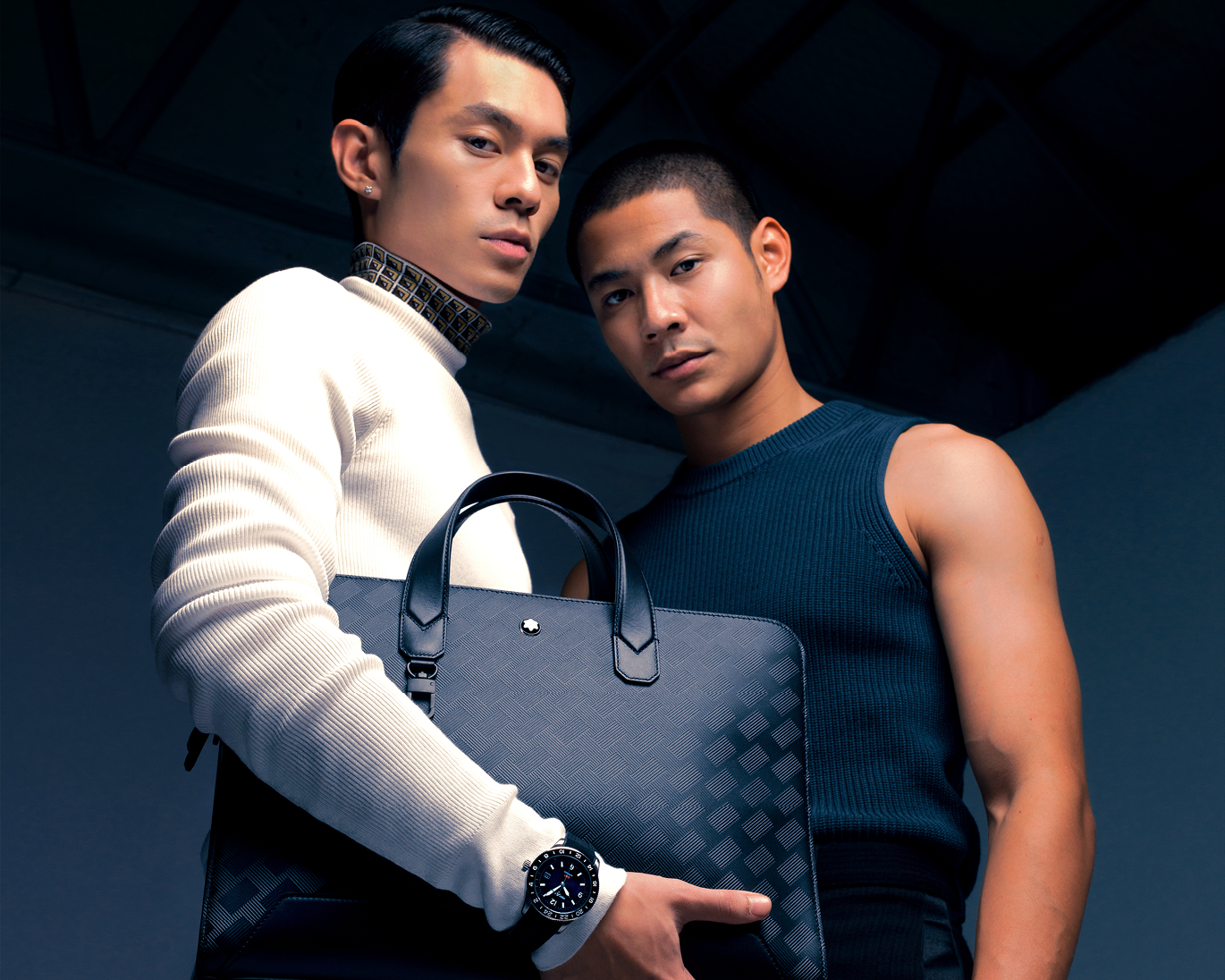 We had to change the initial shoot date – and time – on a number of occasions due Meerqeen's (@ meerqeen) and Zhen Ning's (@zhen.ningg) hectic schedules. The studio was filled with laughter and jokes when the cover guys saw the arrival of each other. Having known each other for quite some time now, it should come as no surprise that Meerqeen and Zhen Ning share a somewhat similar viewpoint on friendship. "What is important in a healthy friendship is when you and your friend have trust, and hold the same opinion on equality, compassion, honesty and independence. Although it may not be possible all the time, friends should be able to make decisions together and compromise without being shut down," says Zhen Ning.
Both breakout actors in the Malaysian entertainment industry are seeing big things on the horizon. Meerqeen's upcoming project on Viu, titled Nenek Bongkok Tiga, is according to him, "contrary to the name, it's an action thriller and it'll rock your socks off!", while Zhen Ning has recently acted in Lost and Found, a television movie, and a horror-comedy film "with a romantic twist" called Deliveries.
Here, Meerqeen and Zhen Ning open up on how you too can stay on top on your game.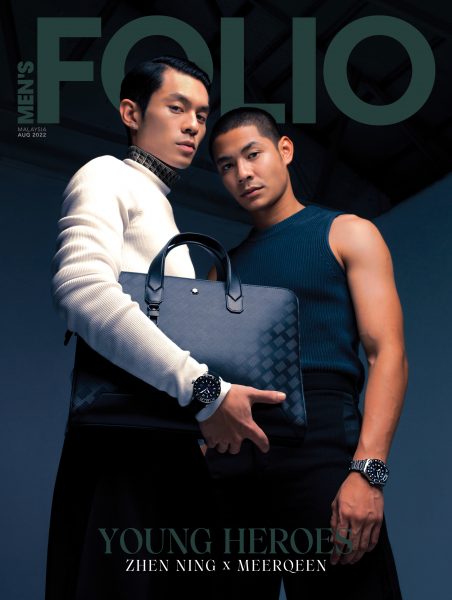 Remember Your Roots
Meerqeen: I'm proud to be a Malaysian because of the without a seond doubt. Despite the different backgrounds, languages and religions, we respect one another as equal; I think that's easier said than done.
Zhen Ning: I'm proud of being a Malaysian because of the multitude of rich cultures that connects we all. And then, of course, there's the wide range of local cuisines that guarantee to tickle all taste buds!
Be Your Own Master
Meerqeen: Every person is different, and his or her motivating factors are different too. Some get motivated by money, some by humanity, some by academic interest, some by rejection and some by acceptance. I'm motivated when people question my ability to do something; that really fuels me up; I love proving people wrong.
Zhen Ning: For me, I believe that inner self-mastery leads to personal and professional growth. It has helped me keep a positive mindset no matter what the situation may be.
Play to Your Strengths
Meerqeen: My acting style can be described as spontaneous, and a little bit serious yet casual.
Zhen Ning: I may not have a specific acting style yet since I've just started but I am certain I will find mine very soon enough, so watch out! [Laughs]
(On Zhen Ning) Gucci Suits, vest, shirts (On Meerqeen) Gucci Suits, vest, shirts
Work Hard
Meerqeen: Growing with my relatives, particularly my uncle and auntie, who were artists from the 90s probably influenced me to want to be in the entertainment industry. I don't dare to claim that I'm either "talented" or "hard-working" but I can safely say that I do work as hard as I can on everything that I decided to be involved in; I think that's just part of being an adult, right? [Laughs]
Zhen Ning: I realised that I wanted to give acting a go two years ago. One factor that excites me about acting is that I get to play different kinds of roles. Fully immersing myself in a character by using memories, emotions and sensations to bring authenticity to my performance is what I look forward to mastering.
Ignore Ignorance 
Meerqeen: People have this misconception that I had it easy. I may not have gone through more obstacles than others but I do work hard to get to where I am now. Yes, I've been blessed with plenty of opportunities but they will just be wasted if I don't recognise and seize them. Ugh and don't even mention about the projects that got cancelled after weeks, sometimes even months, of preparation.
Zhen Ning: It has got to be when people try to guess my sexual preference. To me, especially in this day and age, I'd wish that everyone gets treated equally no matter their sexuality!
Plan Ahead
Meerqeen: I'd love to be in an action, a thriller, a psychological or a fantasy movie. I'd definitely like to be part of the Marvel or DC franchise.
Zhen Ning: A film genre that I'm particularly fond of is crime; I would like to play a detective, a policeman or a private investigator one day!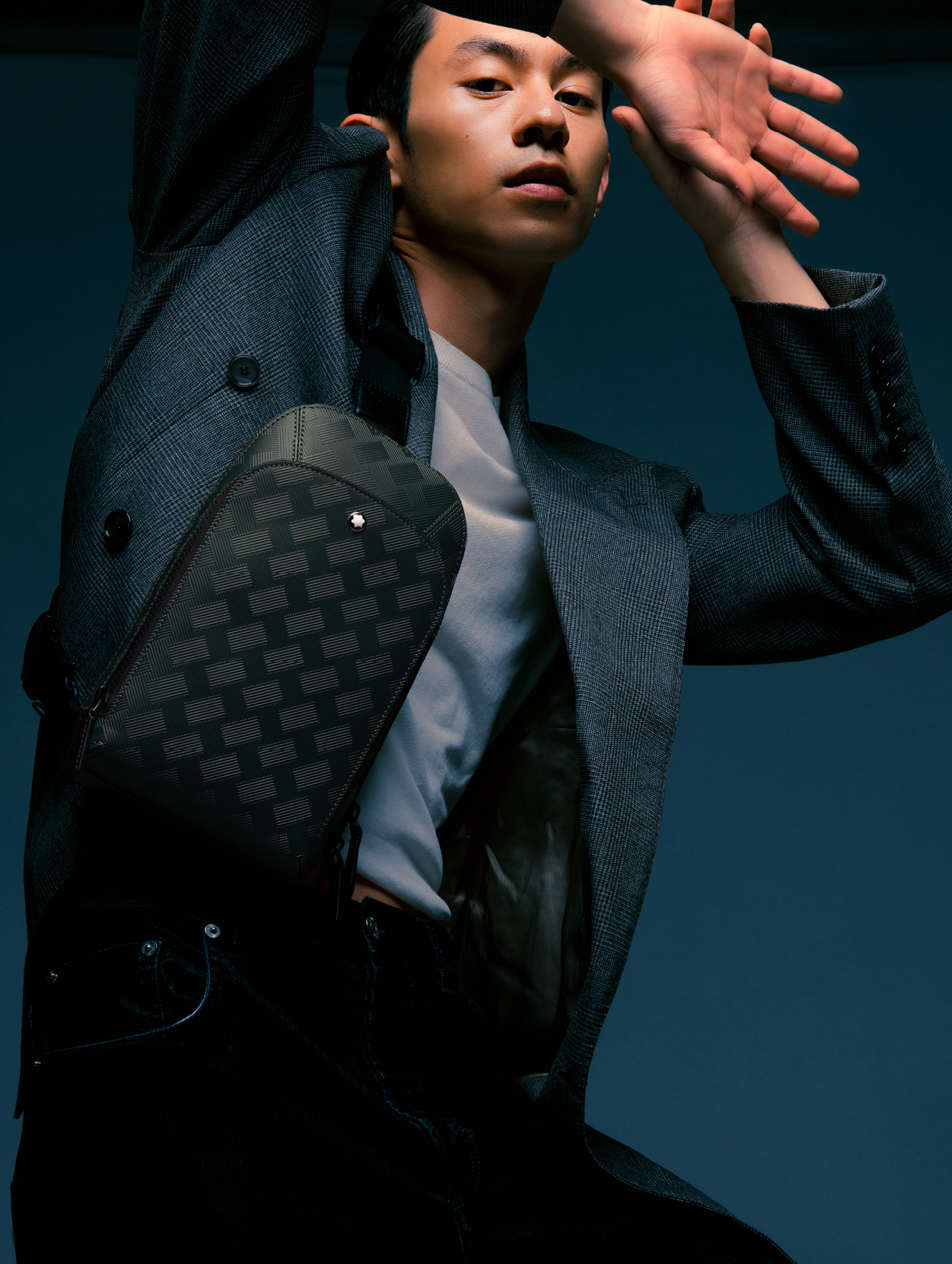 Montblanc Extreme 3.0 sling bag; Gucci Jacket; COS T-shirt; Bottega Veneta Trousers
Approach with Clear Objective
Meerqeen: Punctuality and good teamwork, work feels more enjoyable when you have both – especially when everyone is on time. [Laughs]
Zhen Ning: I feel accomplished when I'm able to inspire people whether in style or creativity, or even cheer up someone who's having a bad day.
Be Willing To Lead — To Follow
Meerqeen: If everyone is leading, who's going to follow? Ultimately, it all boils down to what makes you happy. Following isn't that bad. Leading isn't that great. What's important is that we have a chance at both to help us decide which to choose.
Zhen Ning: People do not necessarily have to be a leader from the beginning. The reason is that, you have to be a follower in order to accumulate enough experiences to become a good leader later on.
Never Give Up
Meerqeen: I strongly believe in hard work, having passion and a good support system – which for me is consisted of my family, friends, fans and management team – and also to not take no for an answer.
Zhen Ning: My secret to success is to keep going and pushing through no matter how much hardship you go through. I think that if you want something, you need to work hard for it. Talent on its own will only give you a push forward, the rest will depend on your hard work and dedication.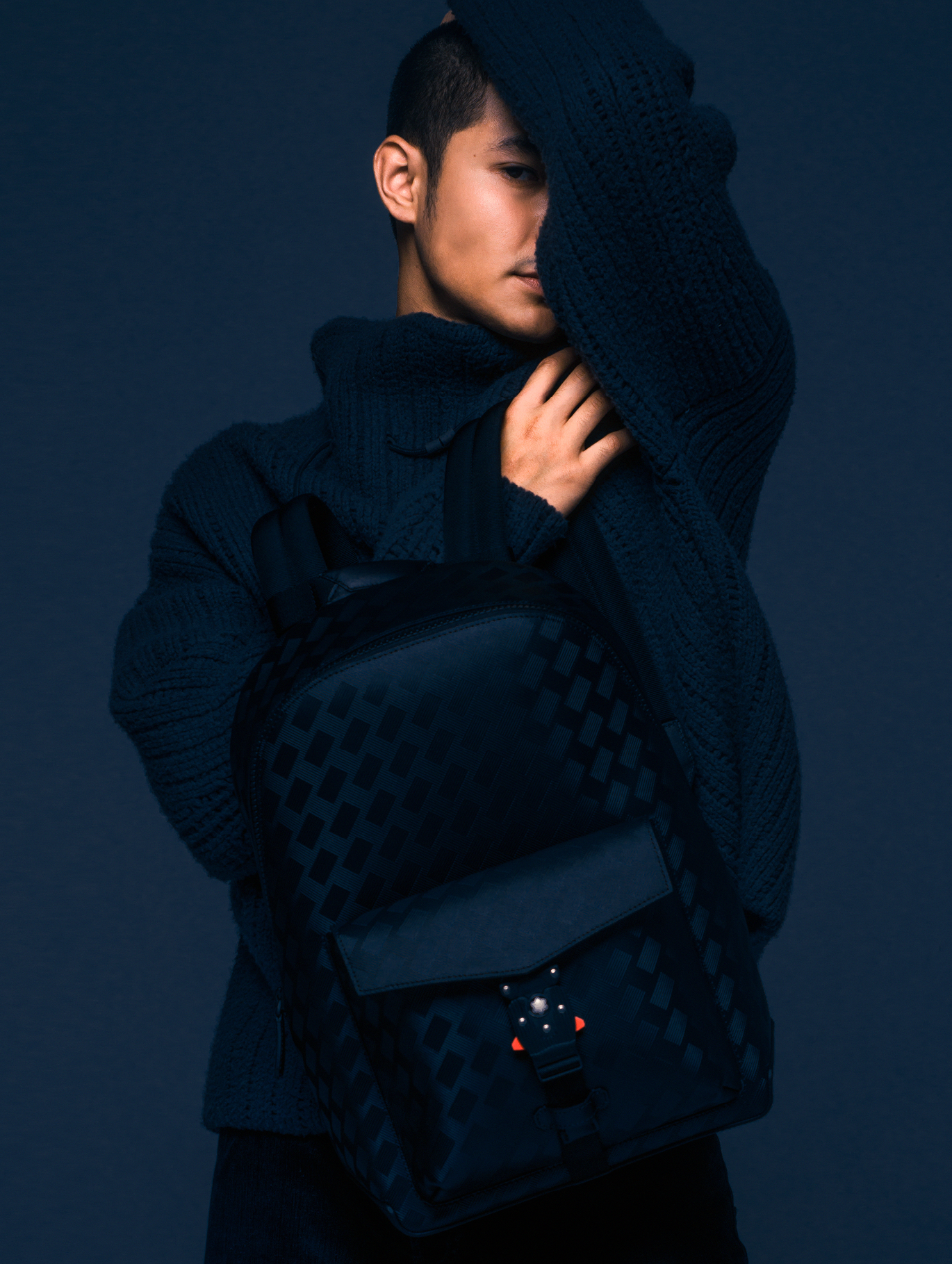 Montblanc Extreme 3.0 backpack with M LOCK 4810 buckle; Zegna Jumper; Dior Men Jeans
Look That Part
Meerqeen: I love adidas and Dior. Accessories and pairs of good shoes are my style essentials. I'd label my style as highfashion vintage that is slightly avant-garde, and I like Wisdom Kaye's style. The fashion trend that I don't get are tight-fitting clothes and too much of anything.
Zhen Ning: I like to mix and match different clothing styles and colours – and it usually depends on my mood on the day. I'm an animal lover and I will never understand clothing that uses animal fur and skins! My favourite designers and brands at the moment are Demna Gvasalia, Louis Vuitton, Dior and Balenciaga. My must-haves: sunglasses and jewellery – to kick my outfit up a notch. I'm also quite particular with my skincare regime because it's important when you job requires you to be in front of the camera.
Travel for Mental Health
Meerqeen: I'd love to go to Greece one day!
Zhen Ning: I'd like to visit Japan and check it off my bucket list!
Editorial Director & Words: John Ng; Photography: Vincent Paul Yong; Creative Direction & Styling: Syazil Abd Rahim; Styling Assistant: Yan Joon Wing; Grooming: Khir Khalid; Hair: Cody Chua
Purchase a copy of our August 2022 issue featuring Meerqeen & Zhen Ning here or at major bookstores. Revisit our cover issues here.