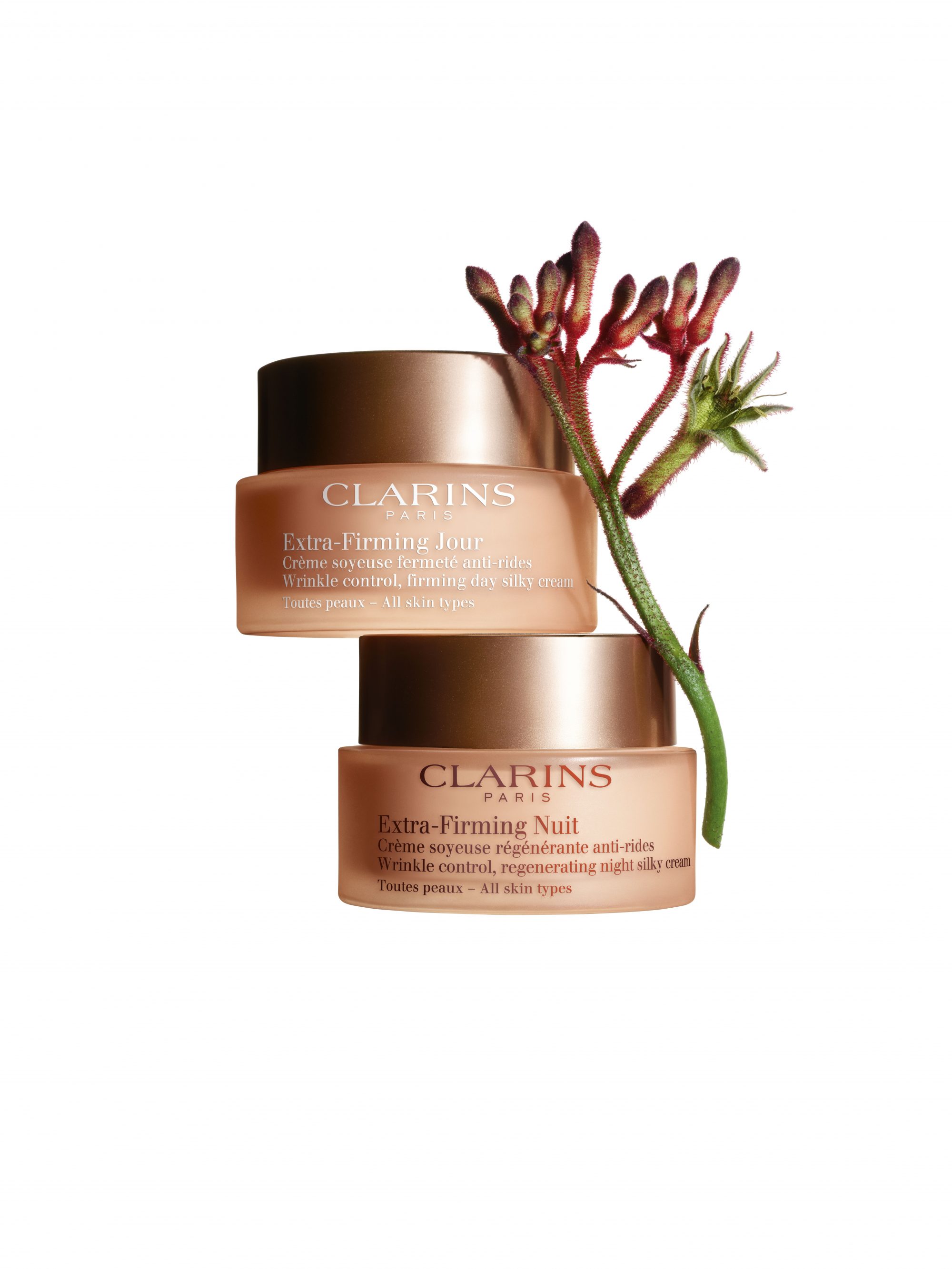 A good moisturiser shouldn't only be your first line of defence against skin dryness, but also unsightly signs of premature ageing. Through vigorous R&D efforts to ensure nothing short of excellent over the past four decades, Clarins has been improving its range of firming products that go beyond the synthesis and structure of collagen and elastin fibres to strength the skin.
Within the identical frosty peach-coloured jars, the Clarins Extra-Firming Jour and Extra-Firming Nuit – a day and a night face cream respectively – are designed for all skin types. Enriched with mitracarpus extract and kangaroo flower extract, the former reinforces the ability of the skin to regenerate and retain the number of dermal fibroblasts. It also contains oat sugars and, desert date and acerola extracts to leave skin feeling plumper, firmer and smoother sans the shininess and greasiness. Similarly, the latter also contains mitracarpus extract and kangaroo flower extract. Slightly thicker in texture, it's enriched with the wrinkle-fighting power of hydrated silica of moonstone extract to optimise the skin's night-time regeneration process. The result? A firmer and more rejuvenated complexion after waking up.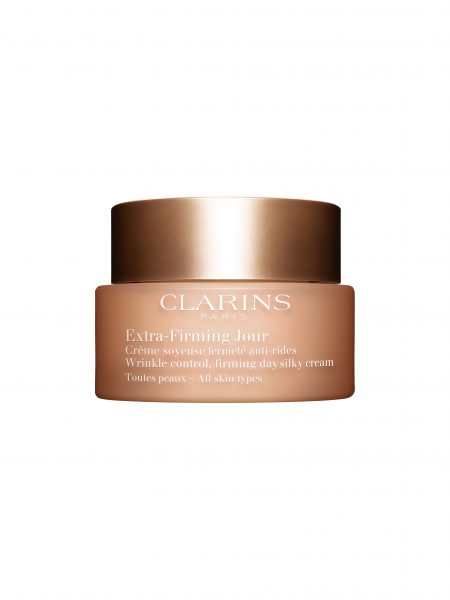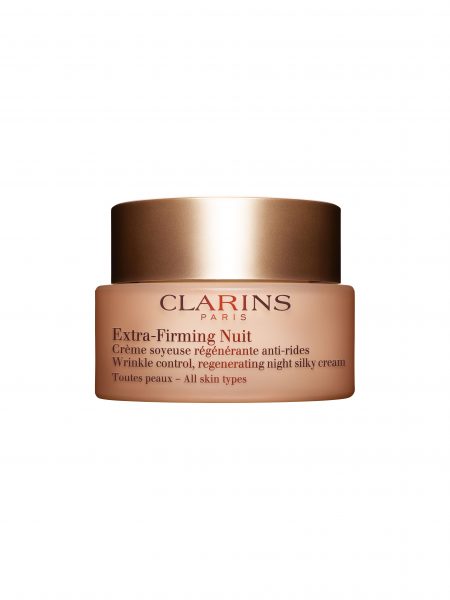 When combined with a mild cleanser, your skin will look fresh around the clock. We recommend using it twice a day, in the morning and the evening, and be sure to apply sunscreen during the day for that extra protection.
For more information, visit www.clarins.com