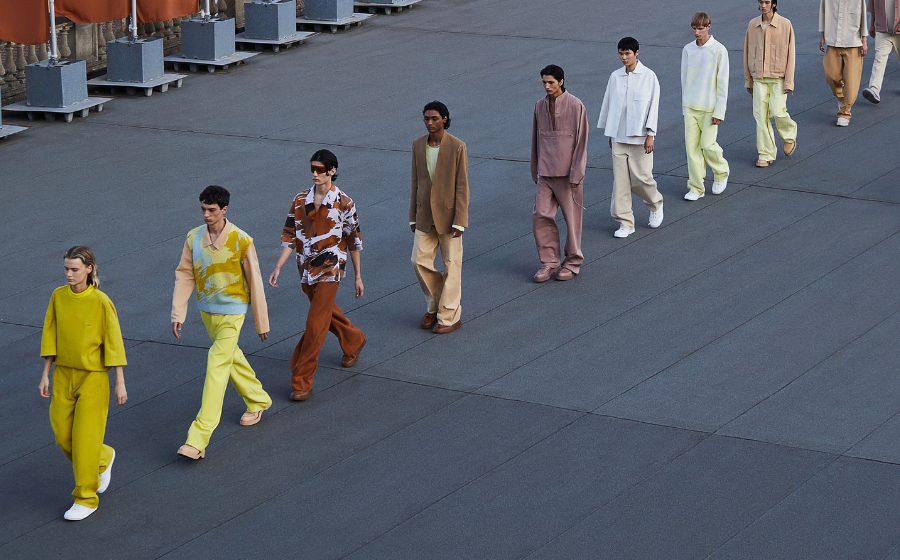 Alessandro Sartori has created some of the most unapologetic, visually incisive menswear looks in the past decade. The creative director's works are rooted in aesthetics that are not in your face: clean, concise, and meticulously constructed clothes that refuse to agitate. In his time at Zegna, Satori has only chosen to produce collections that disrupt traditional and sartorial notions — a perception some might have of the 112-year-old House whose name has long been sewn on the most exclusive tailored suits across the globe.
What is expected of the House now are unabashed, oversized pieces in neutral colour ways that are typically complex in their making, but widely palatable as a whole. 

Rested in the mystique and romance of tailoring still, Zegna SS23, a collection of loose tunic jackets, broken-apart jumpsuits, uniformed jackets, and vinyl-like pairings proposes a slightly different point of view from before.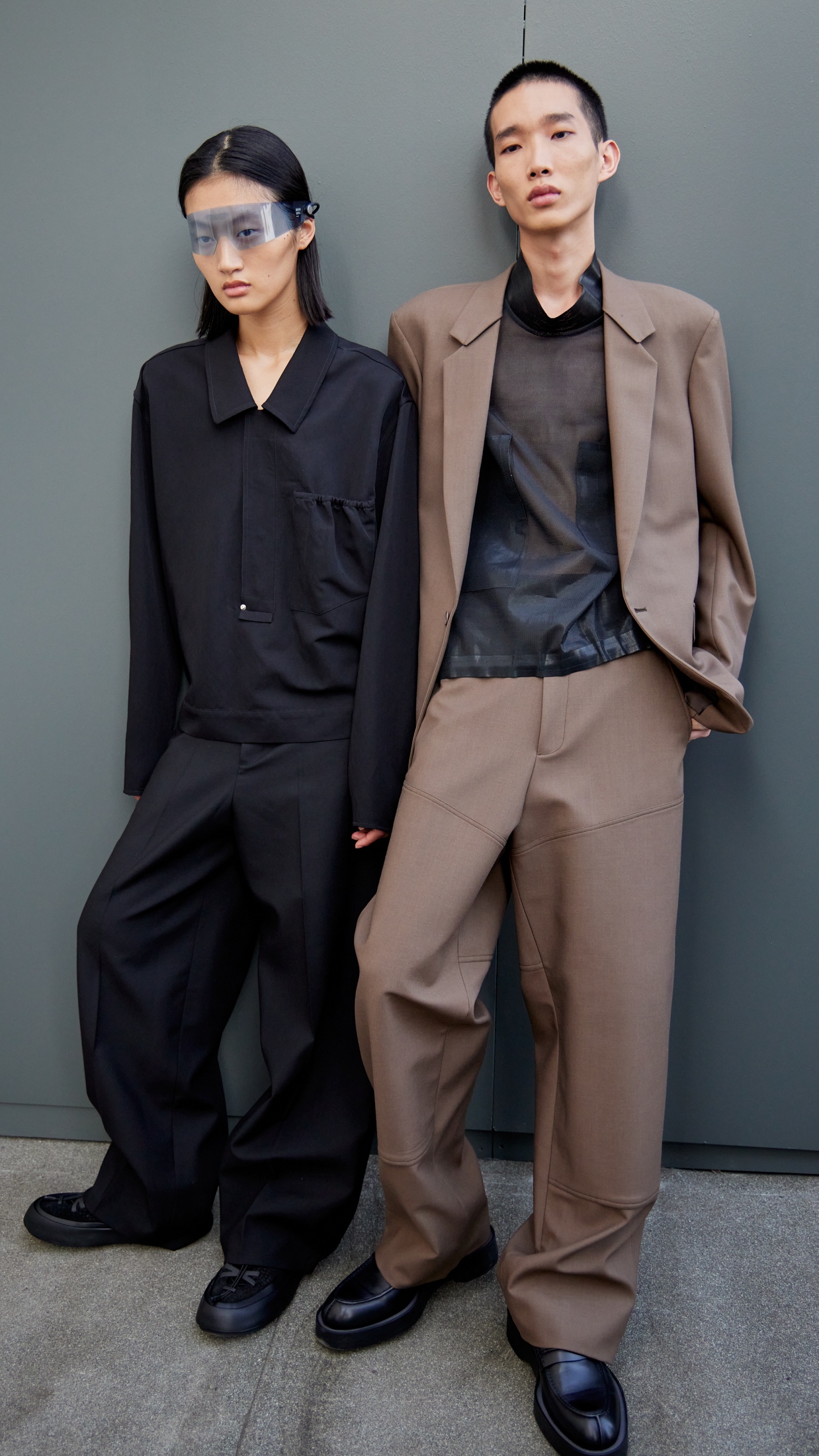 'Slow tailoring' might be one way to put it, because the clothes, almost exclusively absent of traditional tailoring touches, had been styled to look like futuristic renditions of what menswear dressing could be in the near future. Applied to a shirt is a transparent, fluid fabric that ripples without ever touching the body, covered by a jacket that is absent of collars and shoulder pads — creating a sense of lightness in a way that appears effortlessly modern.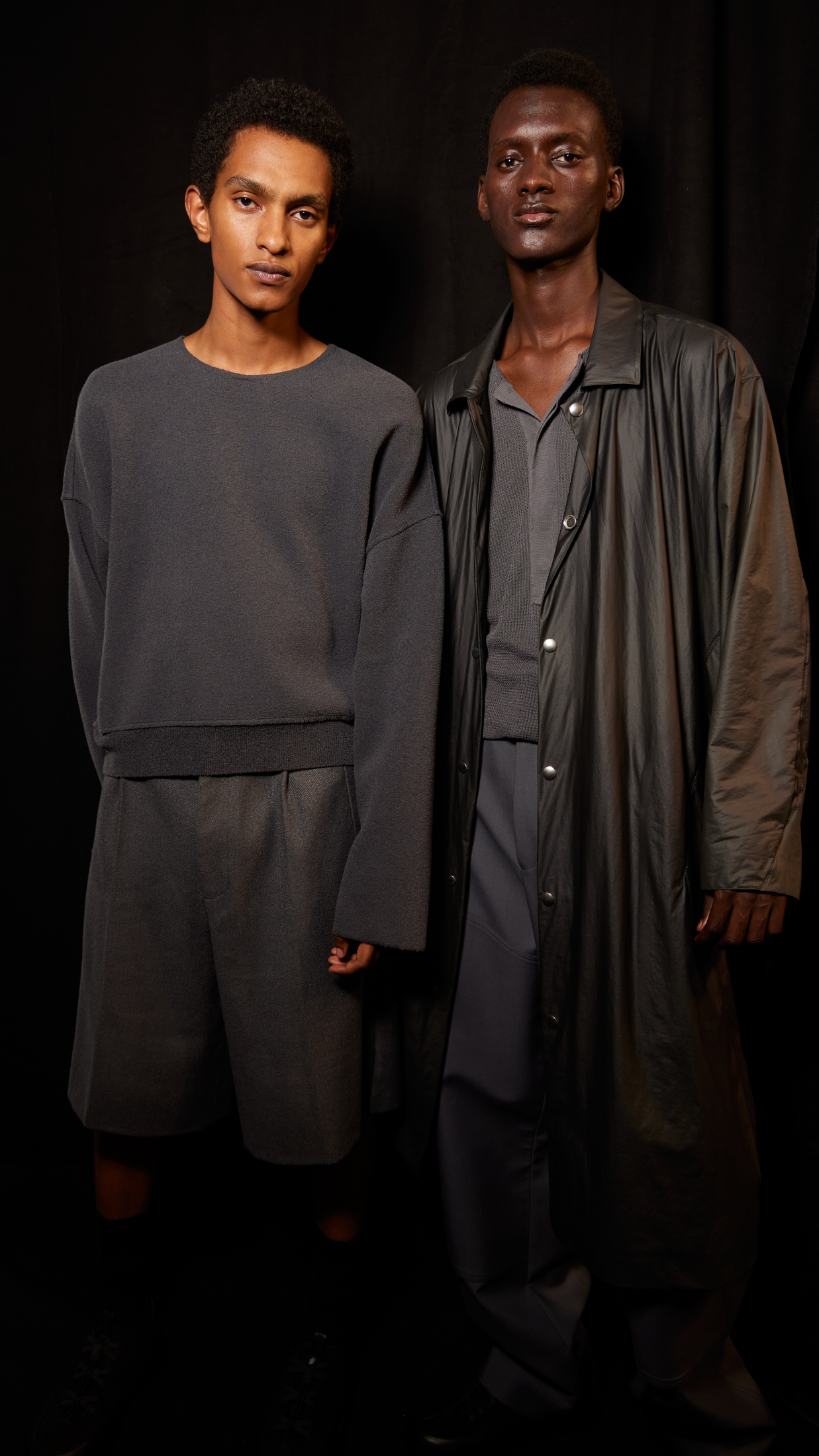 In the same light, a vinyl-like coat is paired with expandable shorts that drape around the body without ever appearing constricted. These ready-to-wear pieces used to only exist in science-fiction films, but have, somehow, found their way at home at Zegna.
"My work stems from a question: what's next for tailoring? And for the needs of the lives of today", details Sartori in the press release. 
"The idea is to use our craftsmanship as a progressive tool, keeping the finesse, the attention to detail, the respect of materials while experimenting with shapes that are light and materials, solutions and finishes that give these shapes a new technicality, to mostly building up a new silhouette where effortless and innovation create a new style for men. In doing so, we keep expanding and solidifying a distinctive language, the one of Zegna," 
Similar styles have been explored in Satori's previous offerings, but none feels as concise and immediate as this. SS23 starts off slow with the expected. Quite frankly, one might mistake it as a proposal of all the things we have witnessed at Zegna before, but it took 10 looks in for Satori to reveal his true direction. Colour palettes morphed, quite literally as they dissolved while the collection moved along, and showcased the Satori-silhouettes in vivid renditions. For the first time in a while, solid hues were littered across some of the creative director's most stunning creations. They're immediately invigorating, which oftentimes has been unexplored previously at Zegna.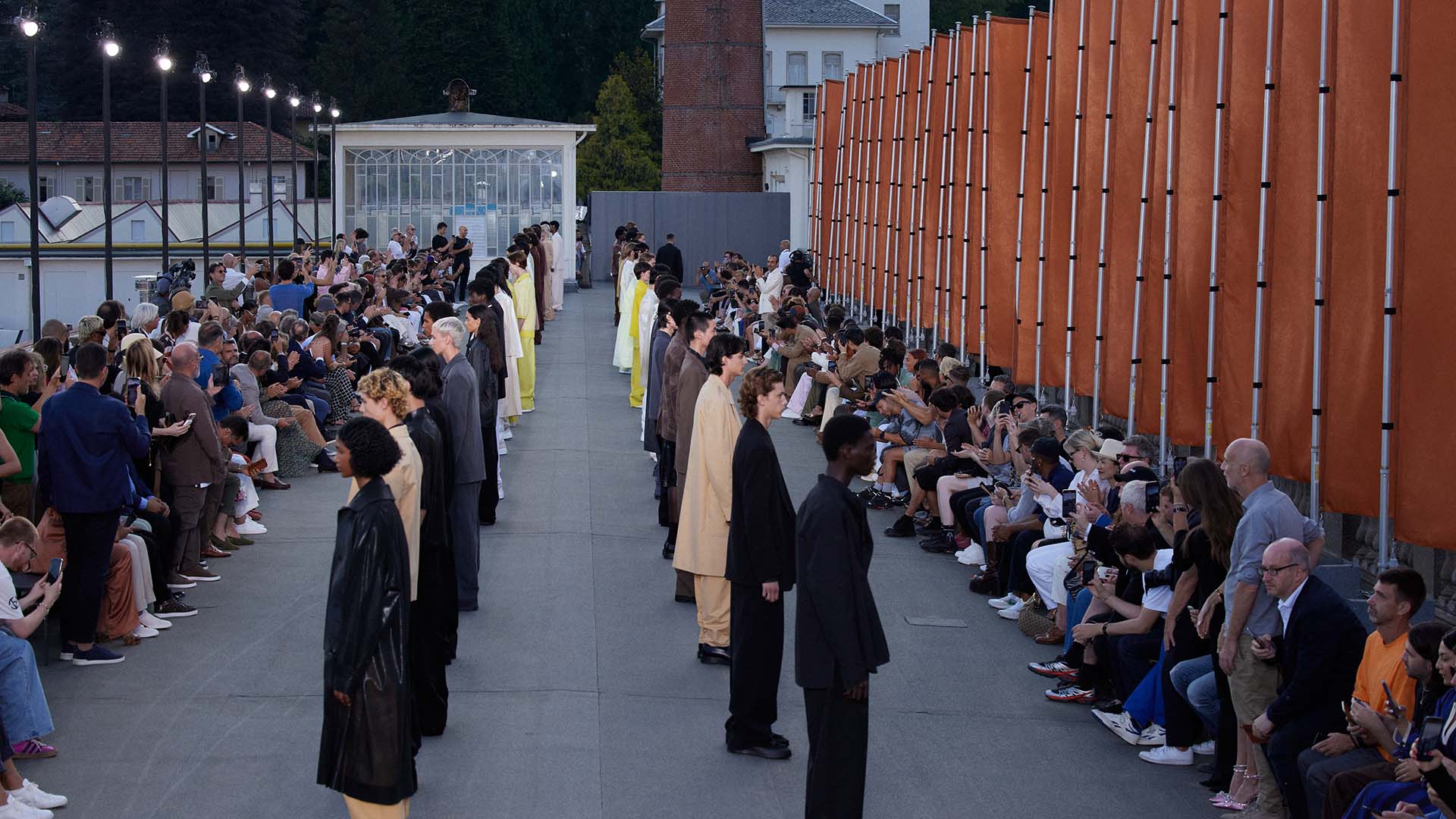 Closing the show are all-black looks, with terry cloth tailored into suits that match shirt jackets and slacks, creating a monochromatic parade of urban soldiers. The use of leather-like materials create that immediate utilitarian feel for some sense of familiarity, and above all, wearability.
Again, these menswear looks have progressed from the idea that only men can wear them, with female models adorning some of the most coveted pieces.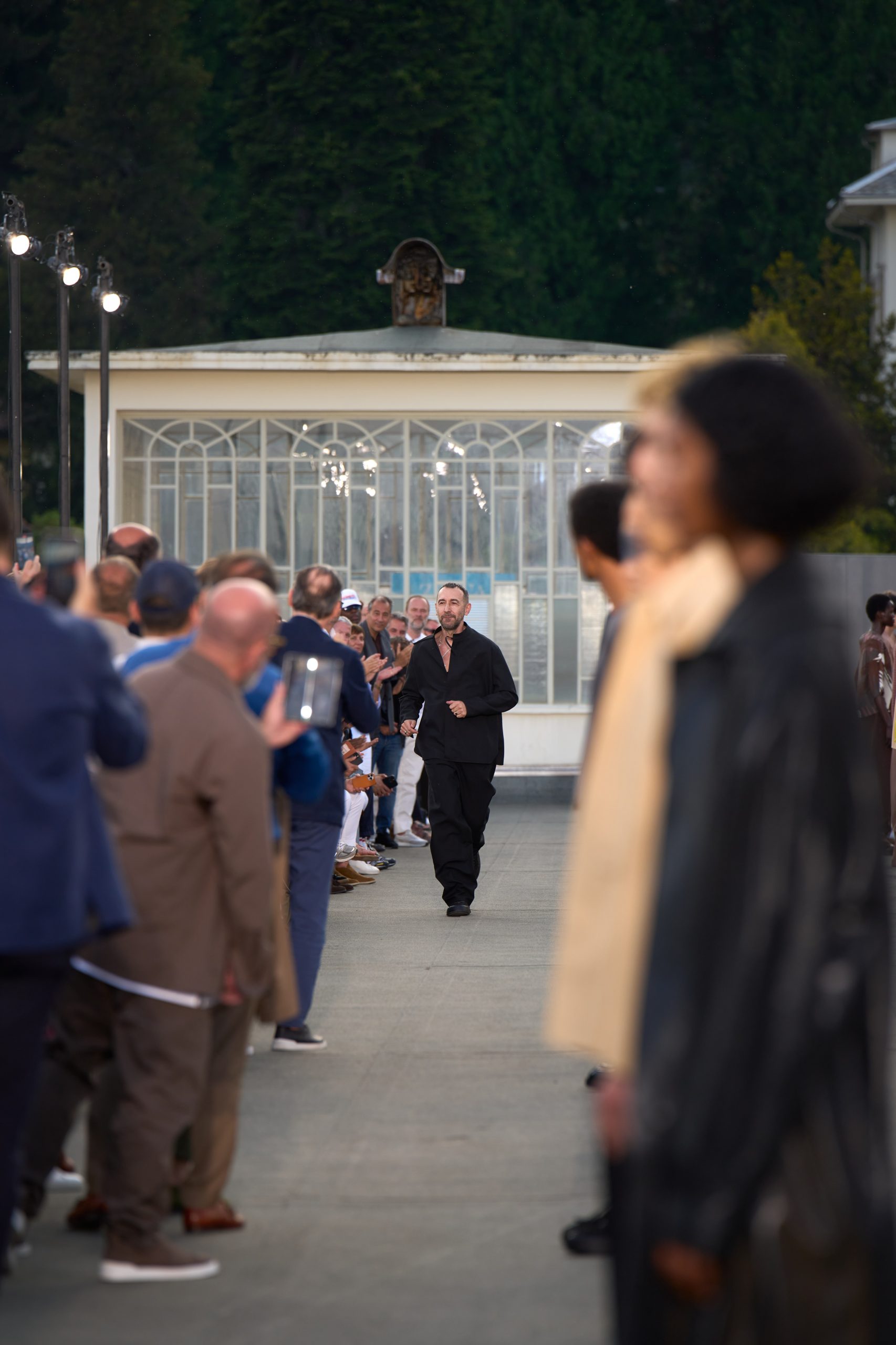 With no distractions in sight, Sartori's progressiveness is now much clearer than ever. The House recently revealed a new brand vision: a new logo was announced, and its myriad of lines was dissolved into a singular Zegna label. With even female consumers considered, the creative director's vision for a new language at Zegna has now been fulfilled.
With the tone changed and its establishment modernised for a new generation of young clients, Zegna's future has now ultimately been reset.