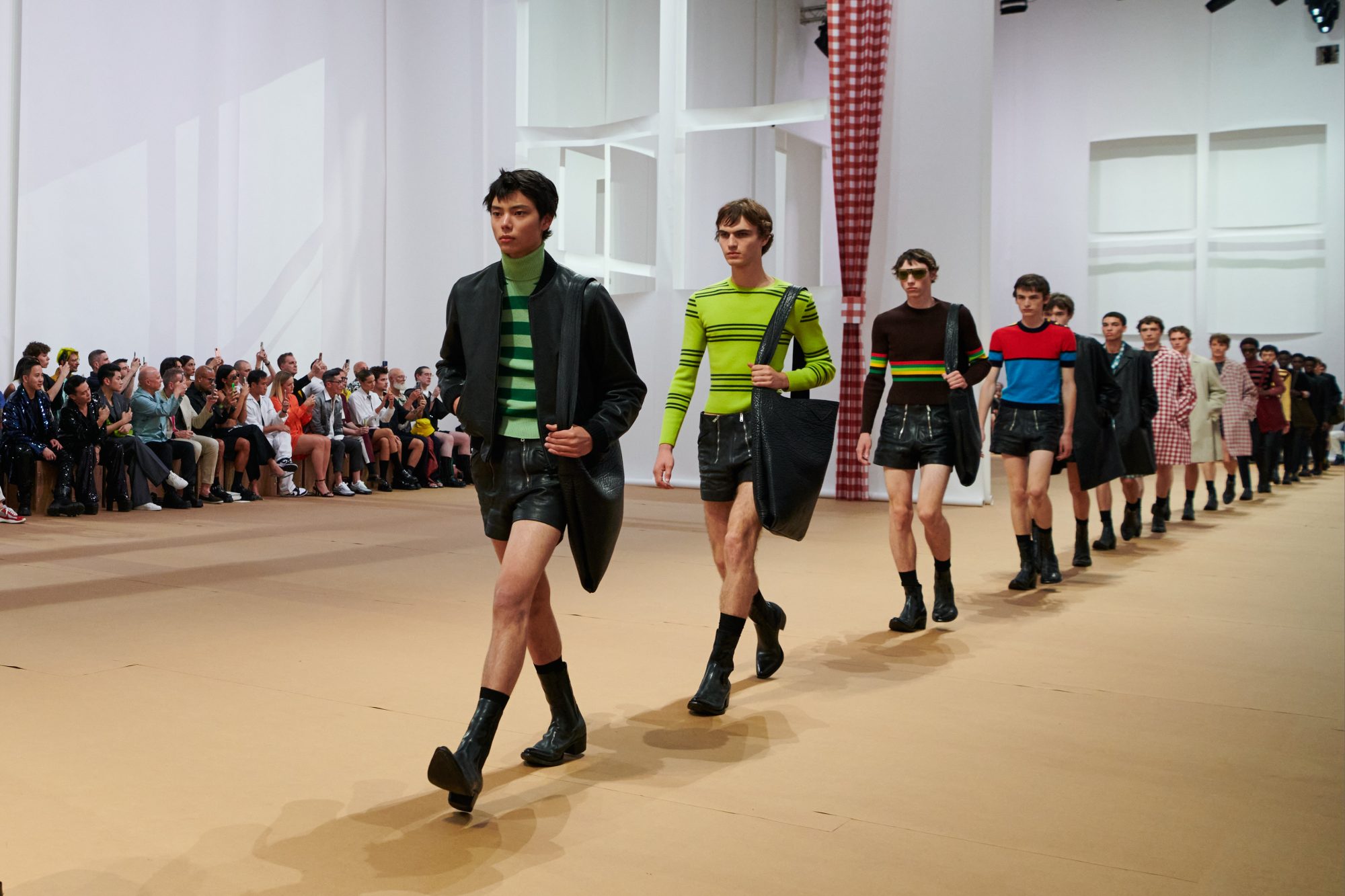 The most riveting designer of today may not know how to construct a shirt, but he understands how to unleash curious implements. For Raf Simons, who once trained in furniture design before forging his path in fashion with his namesake label, fashion has never truly been linear — at least not in his eye. In his time at Jil Sander, Christian Dior and, most recently, Calvin Klein, Simons curated clothes not as pieces of individual style assessments, but as the zeitgeist of art movements.
It is the same imagery seen utilised by various artists across modern history — think Mapplethorpe and his fetish symbols or Kenneth Anger with his version of sins. Never has there truly been a creator who chooses to approach fashion in the same light as art pieces, at least, not until you finally meet Miuccia Prada. 

For decades, Miuccia Prada has provided us with an inspection of luxury fashion's most lavishing yet dismayed looks. 'Ugly' might be one word to put it, but it is this ridiculousness that takes charge of what we may consider to be in good or bad taste. Each season, Miuccia examines ways in which clothes could alternate, empowering 'ugly' as something exciting to experience, yet also cyclical enough to question its legitimacy. These 'vulgar' exchanges have evolved each season, changing their tone depending on the climate it exists in.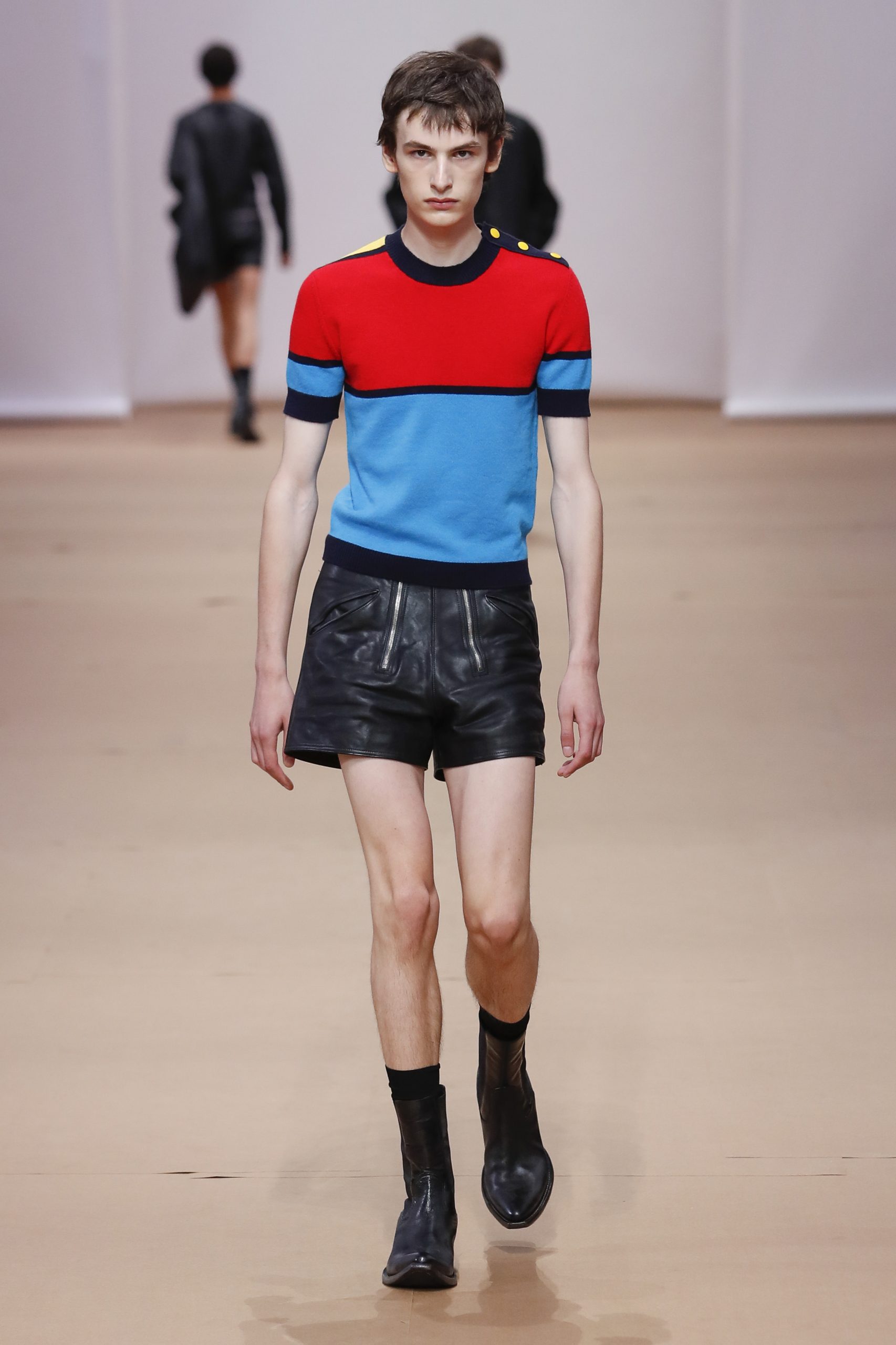 In the early 1990s, she focused on the antithesis of traditional ideas of beauty. Now, almost instinctively, her clothes have become an intellectual mission to interrogate ways in which fashion can exist beyond social media. It becomes a psychological experience of fashion, rather than the cliche of dissecting them as "pieces one could wear in the Summer" — which always seemed illogical for Miuccia's intuitiveness.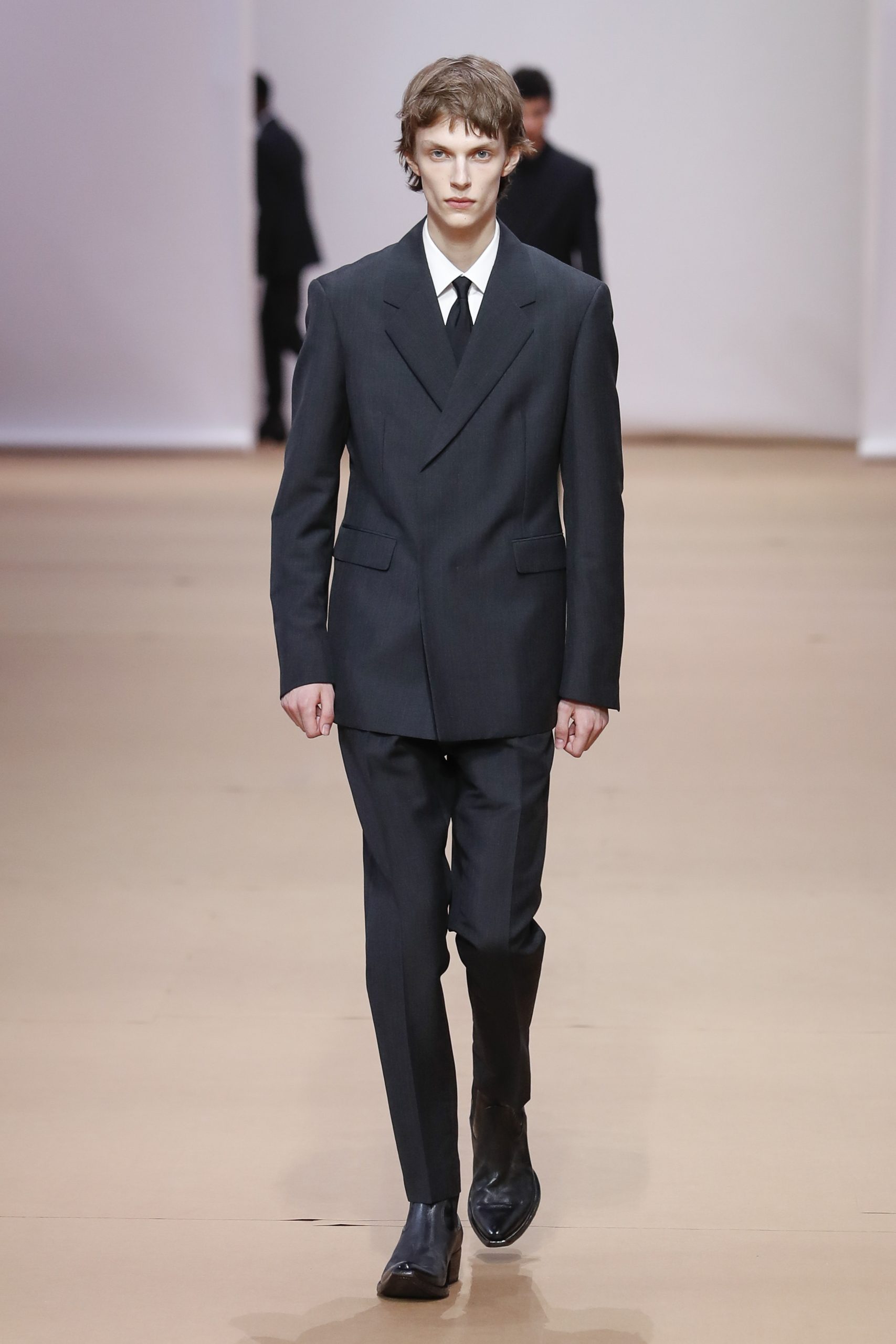 We have all witnessed what might happen when Miuccia's mission for deconstructing trends meets the intuition of a man who is constantly eager to plaster the iconography of art in his work. In the Prada SS21 womenswear collection, the conventional wisdom of Miuccia settled down from the previous season with Raf's tantalising hypnosis. It was clean, as always with Simons, but smart enough to digest as 'martyred femininity'. Moving forward to last night's menswear collection presentation, the duo has extended their conversation on the 'basics'.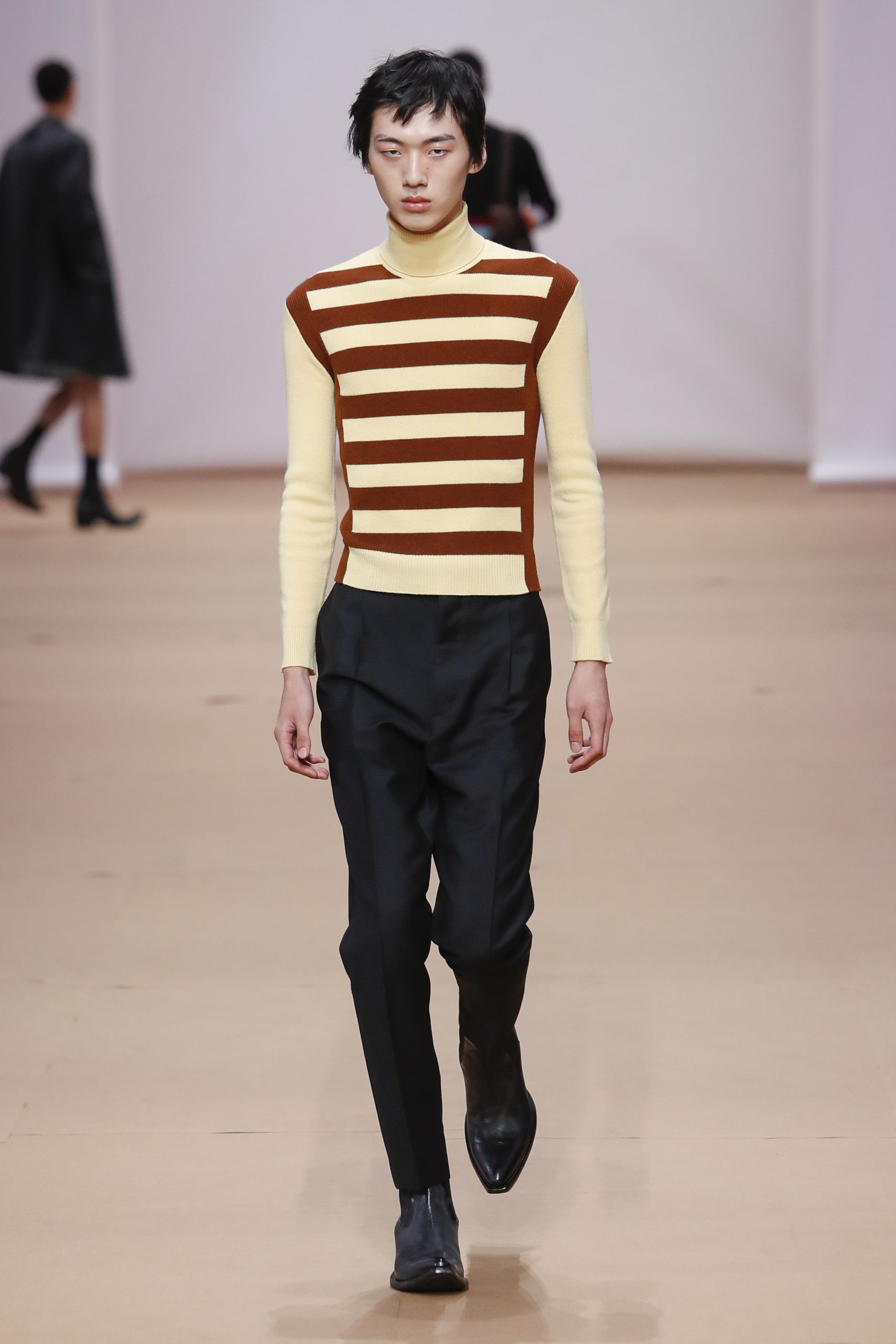 In the show notes, it is explained that "the tools of this collection are direct, recognisable, archetypal pieces — suits, overcoats, sweaters, shirts, denim, leather. Known garments are reinvented through context. There is always a complexity of thought behind apparently simple results, a process of refinement to uncover the fundamentals of dressing. Brought together in unusual combinations, individual garments — often classic in and of themselves — can have a different impact."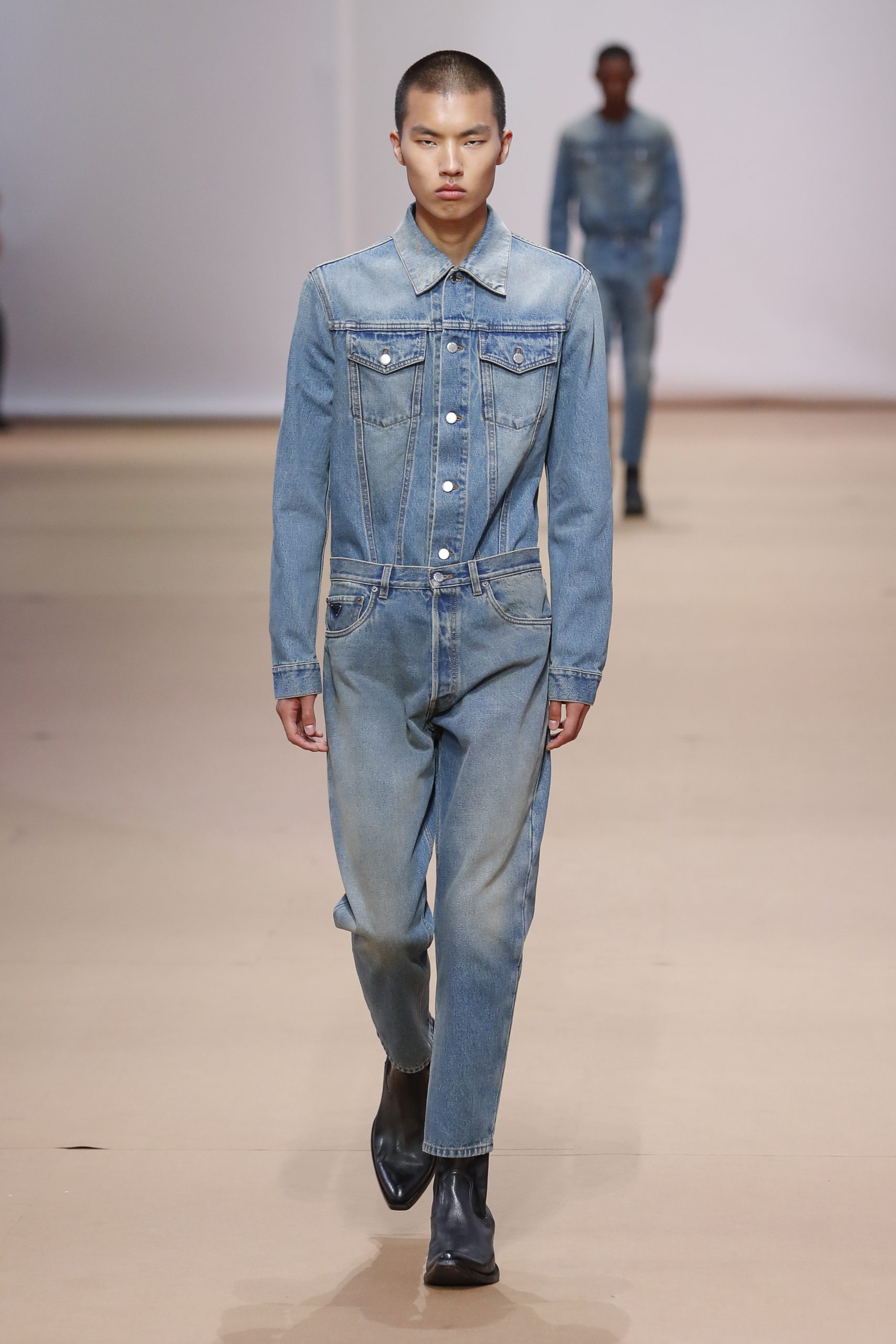 Indeed, this simplicity extends throughout the collection. If you're looking for anything illogical — garments characterised as visually unique, off-putting and strikingly one-of-a-kind — you will not be able to find it here. The proposal set forth by Simons and Prada this season is straightforward. It is a rethinking of the fundamentals — one that has even been approached multiple times by Simons in his previous endeavour at Calvin Klein (peep the skinny-fitted full denim ensemble) — that intentionally (or assuming unintentionally) mirrors ideas from the mid-west suburbia in the 1950s.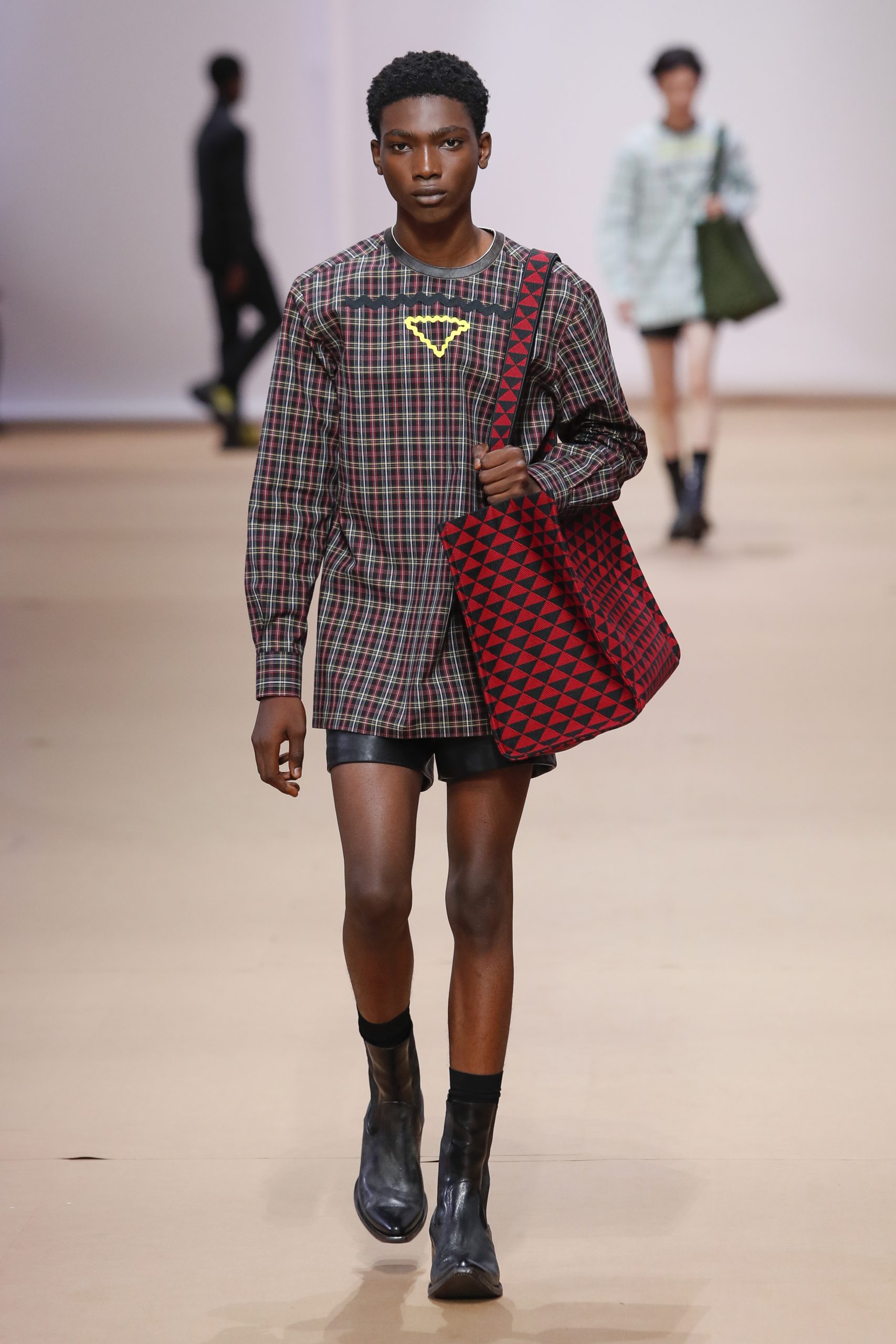 Domesticated fashion is one way to see it. The reason? The dress presented is guided by the idea that fashion exists to tell a tale, but can only do so when one truly understands the form. It is, at its core, fundamental to the decorous items that once existed for functionality. Why does a trench coat exist? How does it form on the body? How does it move in the wind? And in retrospect, the only time in a fashion that saw a bloom of these ideas was in the 1950s — when fashion questioned its form after the Second World War.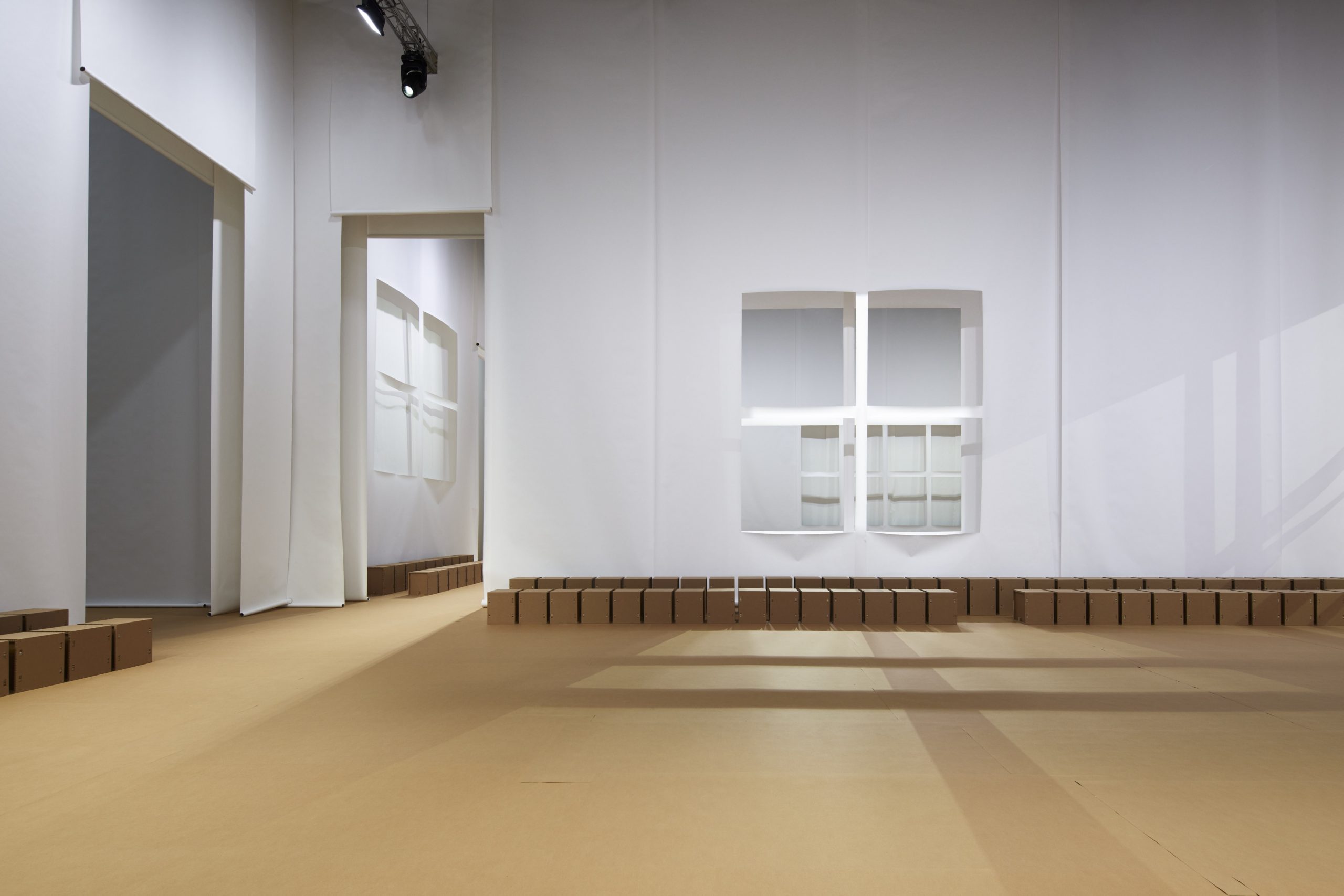 You see it in the use of gingham, the same myriad of repetitive print that repeats on the tables of suburban households in the 1950s to 1960s. Even the set speaks of this imagery, an enlarged house made of paper — much like how clothes are made from paper patterns before they are actualised — echoing this idea of domestication as though one is small and trapped in it. When this is all you have, what can you truly make of it? At a time when fashion dials down and has been repeated countless times, what else can you choose to say?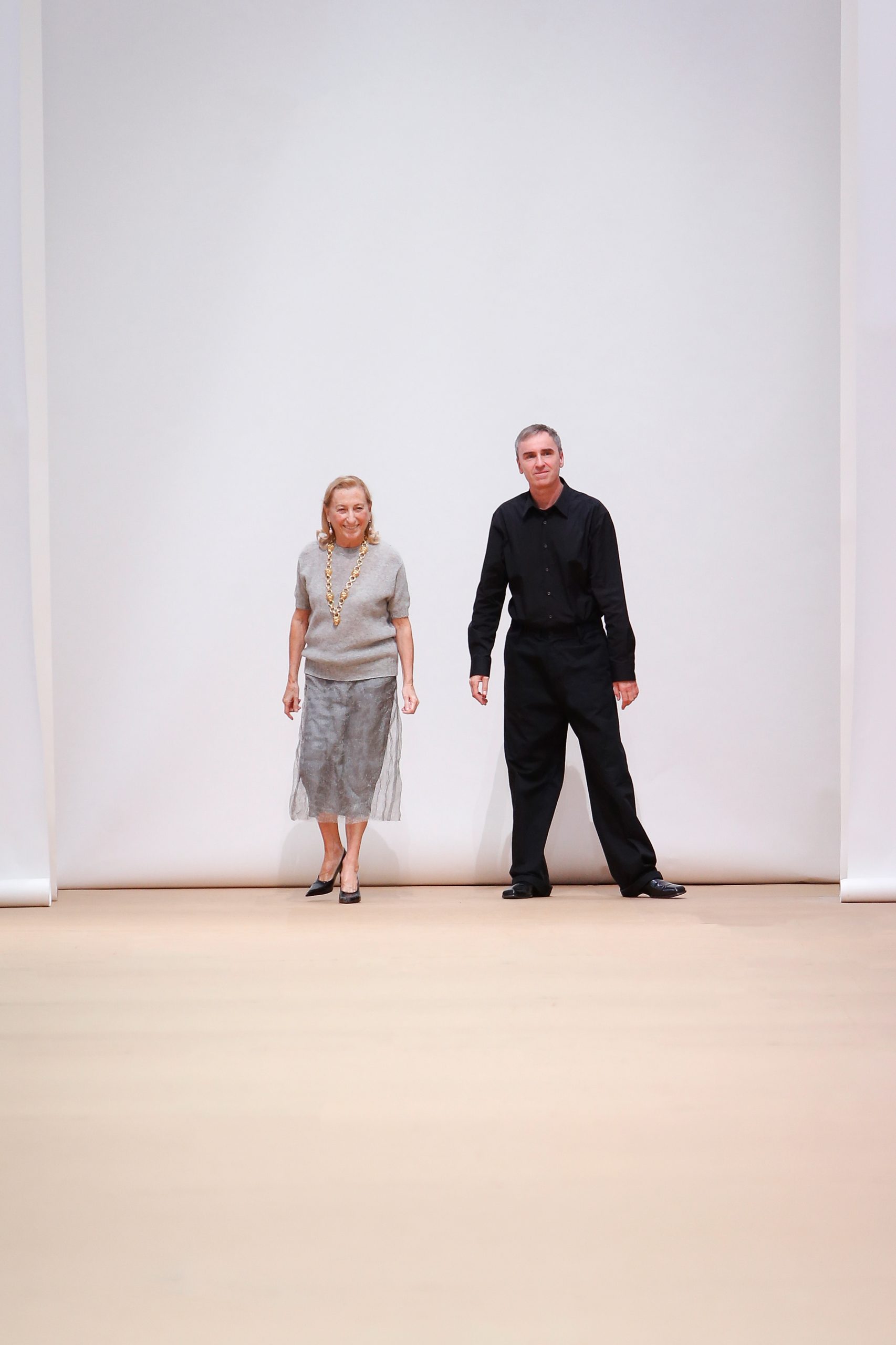 While the ideas in the Prada SS23 menswear collection have been explored countless times, there is logic as to why now was the best time to divulge them. With all the talk about fashion resetting from the previous seasons, none has truly questioned the legitimacy of why we even do it. Above all, it is the first collection we have seen from the duo that finds the in-between of their creative prowesses. One thing to learn: it takes learning the basics to truly deconstruct.