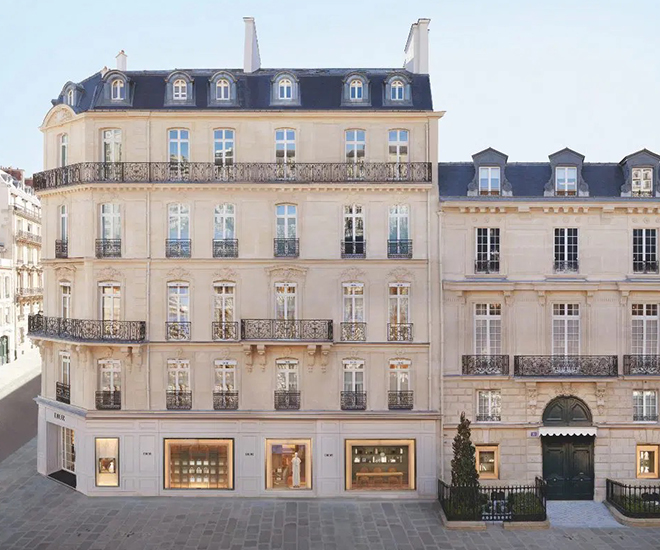 With over two years of renovations, tinkling and refining, Dior has finished its renovations on 30 Avenue Montaigne — or as the brand calls it, the legendary hôtel particulier which means "mansion" in French — which was where Monsieur Dior himself set up shop back in 1946. While remaining the symbol of Dior's savoir-faire for nearly 80 years (the building was Dior's personal haute couture salon), the new 30 Montaigne is now the universe of the brand itself.
30M Facade 1949 © Association Willy Maywald AGDP
Spanning 10,000 square meters (slightly bigger than a football field, folks), the new 30 Montaigne houses everything from retail outposts to an exclusive private guest suite and of course, a boutique with exclusive pieces like ready-to-wear, bags, and shoes. And that is before we mention other elements of the House's universes like multiple gardens, a gallery space, and a customised elevator.
If you'll be in the hood (literally, 30 Avenue Montaigne), the new Dior café is available too at 30 Montaigne itself: a fine dining restaurant and pâtisserie positioned above a rose garden of which Monsieur Dior himself loved in his lifetime.