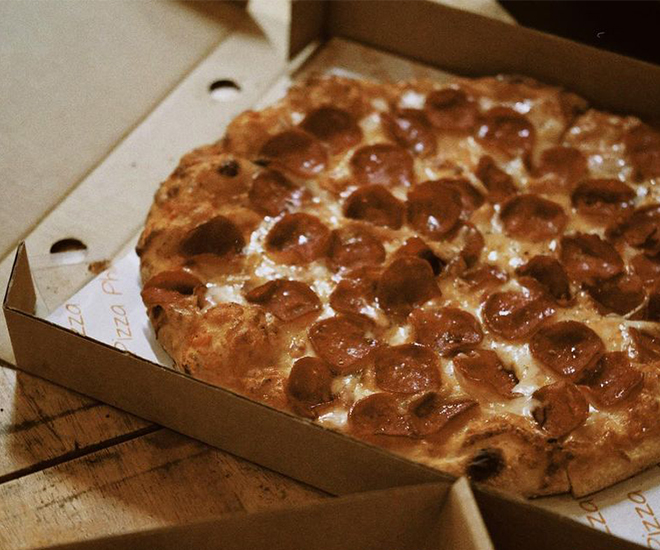 When we think about fast food, we often turn to international franchises like McDonald's, Texas Chicken and more, but did you know Malaysia has its own variety of delectable local fast food options that will definitely tickle your fancy?
Here, we talk to the owners of three unique Malaysian homegrown fast-food joints to share their story and their delicacies including The Bao Guys, Fowl Boys and Phil's Pizza.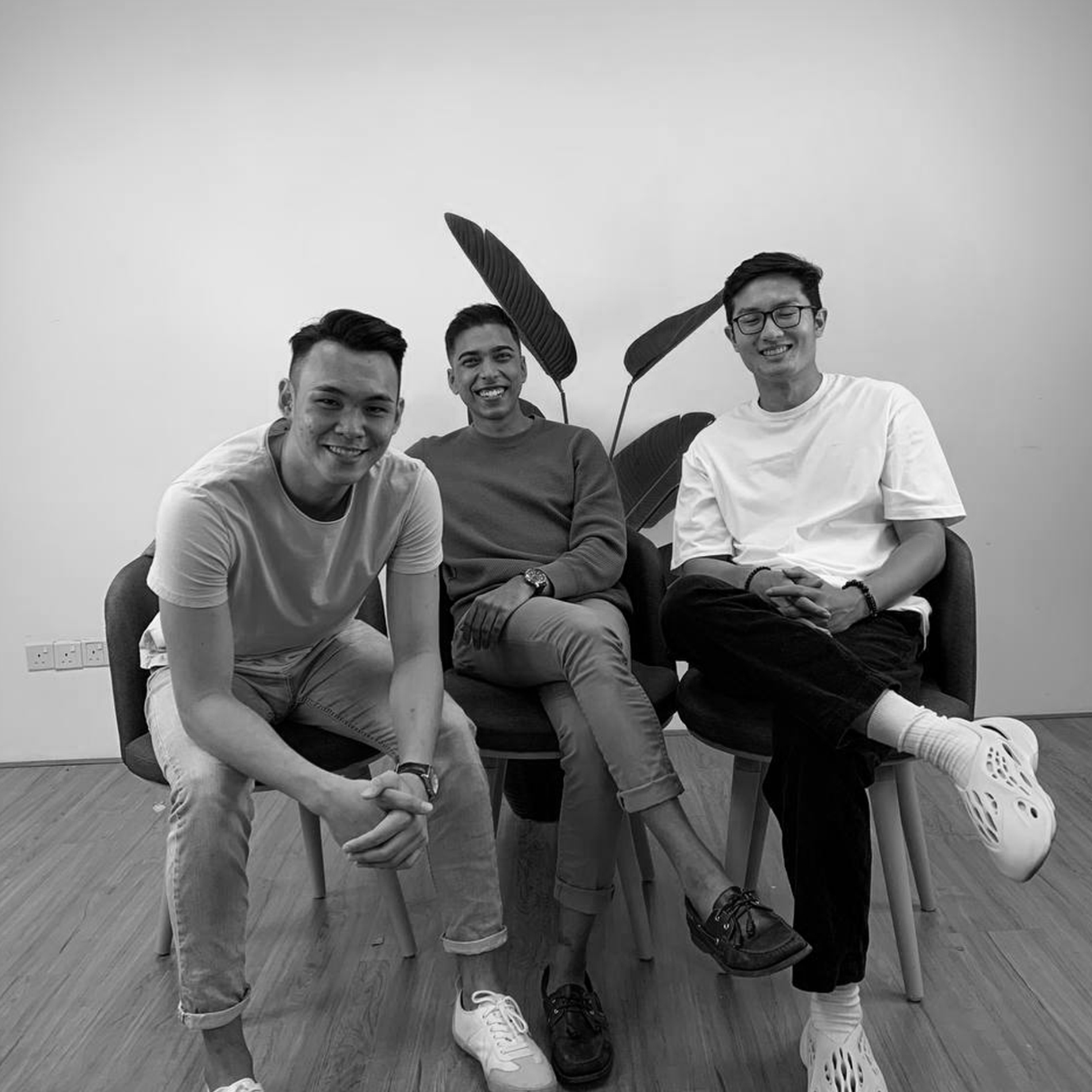 Dominic Chou, Lucas Isaac Seneviratne and Marc Wong had no intention of pursuing a career in F&B. The three law graduates were just looking for something to fill the void after their lives, like many of ours, were upended by the pandemic. Sharing the same predilection for bao, they created The Bao Guys—a neo-fast food brand that gives a touch of modernity to the traditional dish.
Looking back at your journey so far, what's the biggest fail you've had to date?
Let's put it this way: we started the business with only RM3,000. So when we grew and opened our first outlet, we tried to save wherever we could so we got secondhand kitchen equipment. But came opening weekend, we found out that the 50 kilos of chicken, 35 kilos of beef and 40 kilos of lamb that we ordered were all spoiled because the chillers and the freezers stopped working!
Would that be your advice to aspiring restaurateurs—to invest in quality kitchen equipment?
Definitely! But on a more serious note, I think the most important lesson here is to just do it. A lot of people try to strategise and wait until everything is perfect before they start something. We aren't perfect. We learn along the way. There's a different fire to put out every day but if you don't try, you'll never know.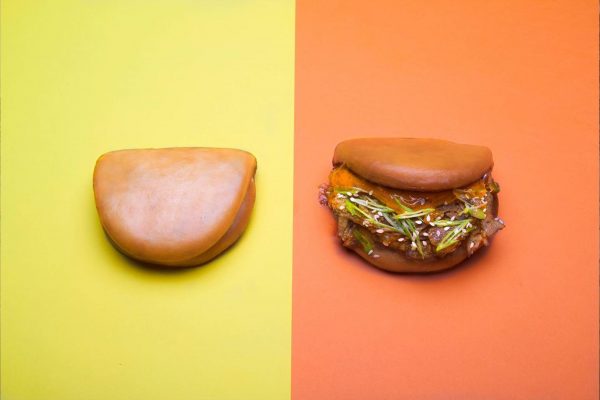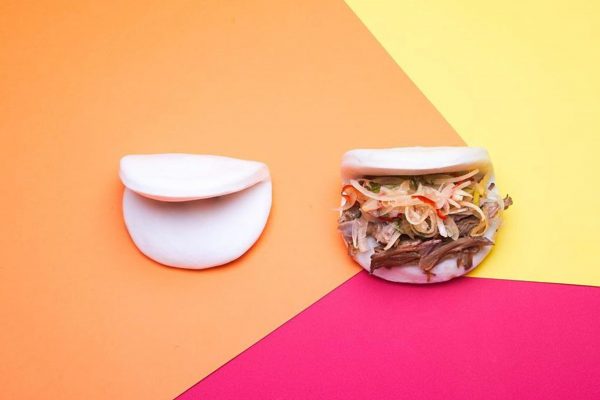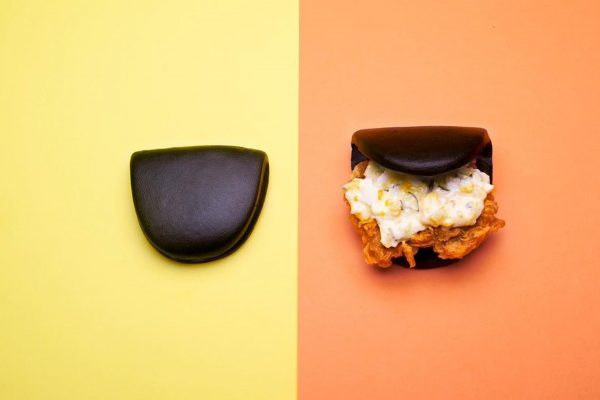 Speaking of giving things a try, The Bao Guys always comes up with interesting recipe ideas. Which of those attempts has gotten the most positive feedback so far?
There are a few but one of them is the deep-fried pumpkin mochi. We basically deep-fry the pumpkin mochi and pair it with taro sauce. It's notable for its soft texture on the inside and grittier texture on the outside, along with the sweetness of the taro. That is a crowd favourite here.
You have worked in tandem with the likes of Zalora and Tiffin. What prompted the decision to engage in such collaborations?
We feel like we need to be out there to educate as many people as we can about the versatility of bao and the best way to do it is through collaborations. We feel like, ultimately, we want to be in the same conversation as other fast-food brands and show people that not everything has to be about burgers and stuff like that.
What's next for The Bao Guys?
We're looking to introduce a few retail concepts throughout the year including a kiosk that will be positioned in places like shopping centres or food streets; a food truck where we'll use an Airstream for events and al fresco malls; and a stall, which is similar to a cloud kitchen.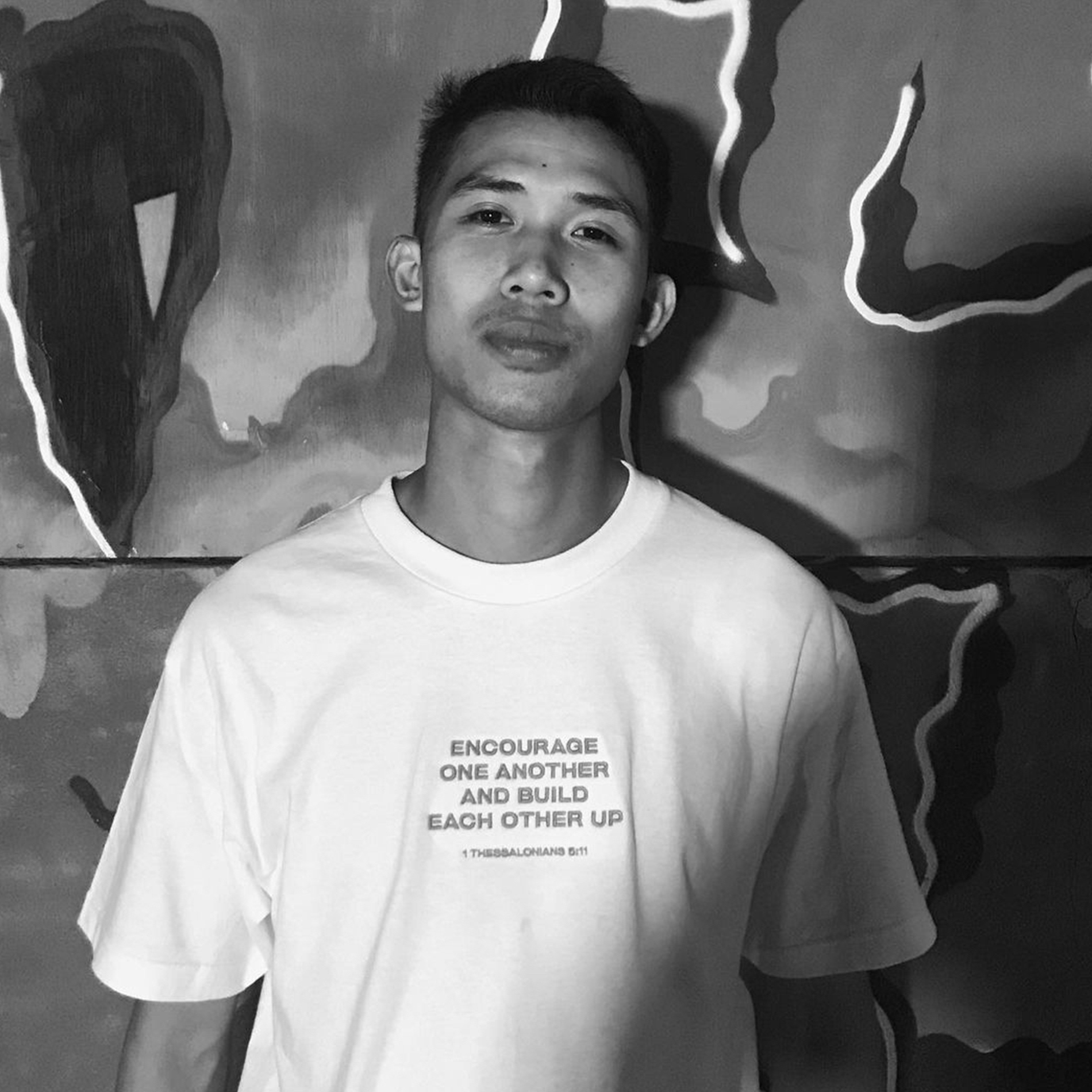 It all began with a family trip back in October 2019. Johann Razali visited Sydney's Butter, a hybrid fried chicken, hip- hop, champagne and sneaker venue, and had a fried-chicken sandwich that led him to reminisce about his time back in the States. The experience inspired him to bring something new to the highly saturated local burger scene and co-found Fowlboys.
What are some of the fan favourites here and how do they stack up against the more familiar offerings from the big chain brands?
Our bestsellers are The O.G. Sandwich, Motherclucker 2.0 and Batter Up! We're a small local business so I don't think comparing us to the big chain brands would be fair. Fowlboys is a neighbourhood fried chicken joint that the community can come to, not only to enjoy good food but make it a part of their lifestyle as well.
Who's responsible for the menu and what's the direction?
I came up with the first menu but the team has been constantly tweaking it since then. We always encourage our team to push forward with their ideas and feedback to improve our food. As for direction, we like our food simple but delicious. We try our best to bring consumers in Kuala Lumpur an authentic Southern fried chicken experience but with our own little twist.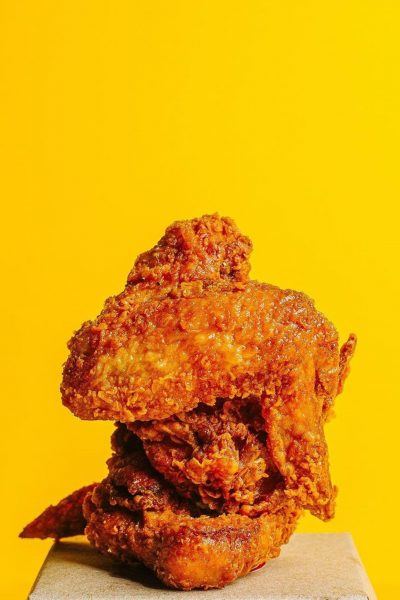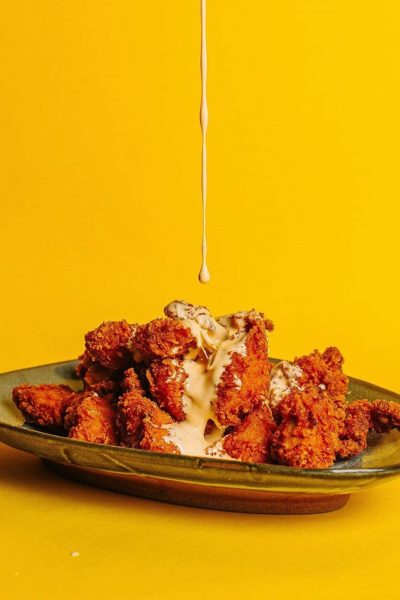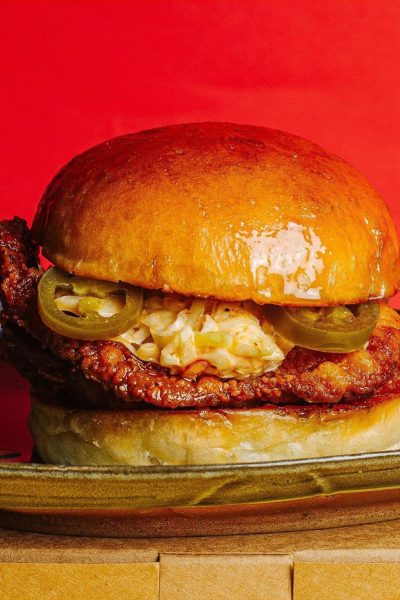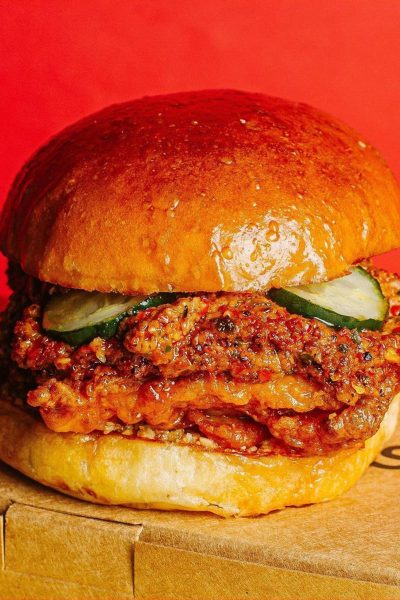 Aesthetic plays a crucial role in shaping a boutique brand these days. How would you describe yours?
Our store's concept is a blend between our take on a modern diner and the subway stations. In our early days, Fowlboys was a delivery-only brand, which means that our food spent a lot of its time in transit. So, We thought of paying homage to that in our store design.
It's also safe to say that a strong online presence also contributes to Fowlboys' growing influence.
For our social media, Fowlboys as a brand has always had a cheeky and fun character. We try to bring that out in our messaging by using what we hope are funny captions and relatable memes for our audience to engage with. Right now we just want to keep doing what we're doing and hopefully grow Fowlboys towards the direction of being a household name in the near future.
After almost two years in business, what have been the most valuable lessons you've learned?
There have been so many lessons since we started but the one that stands out would be to prioritise the team's well-being. Being a business born during the pandemic, everyone on the team had their share of troubles as they were getting the brand up and running. We learned that managing the team's stress and pain points is crucial to the sustainability of Fowlboys.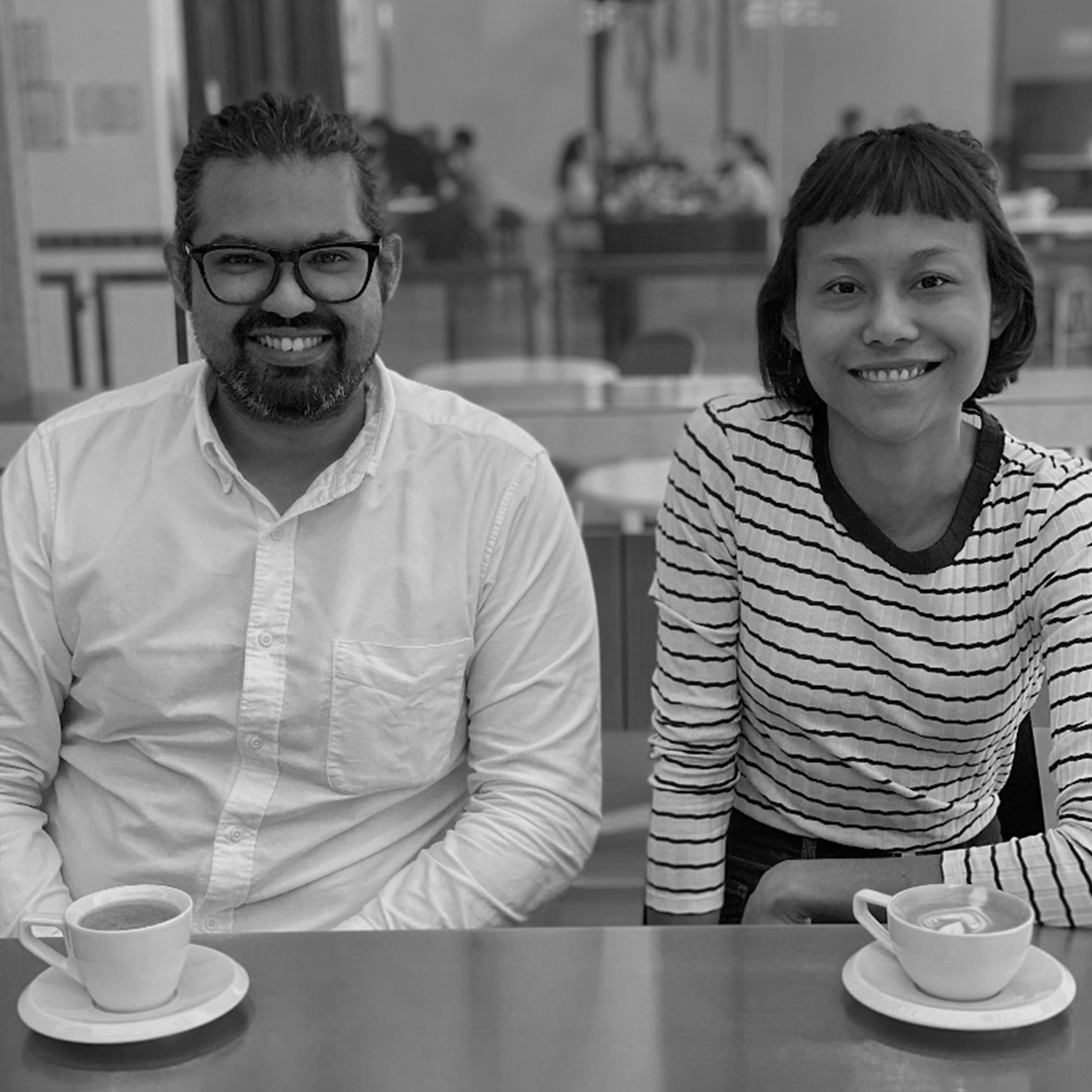 A trip to the Big Apple could bring you more than just cool snaps for the 'gram. In this case, it pretty much set Phil's Pizza in motion. Inspired by New York's 2 Bros. Pizza, co-founders Phillip Dominic and Sara Rashid adopt a similar affordable, by-the-slice pizza concept for their hot new pizzeria, offering local foodies the kind of flexibility that's relatively foreign to the market.
How did you come up with the menu?
PD: It was quite spontaneous. I had nothing to do while quarantining at home, so I just wrote down eight flavours that I'd want to eat if I had a pizzeria—one of them being the Hot Wings pizza. I got the idea from the New York style hot wings but instead of Buffalo sauce, we drench the chicken in Lingham's sauce.
How do you source your ingredients?
PD: We use pressed, semi-cooked tomatoes and blend them with other ingredients to create a unique flavour. We also use only American mozzarella cheese. For the base, we set the dough—made with semi-organic flour—aside for three days before we use it so that it's well proofed and fermented.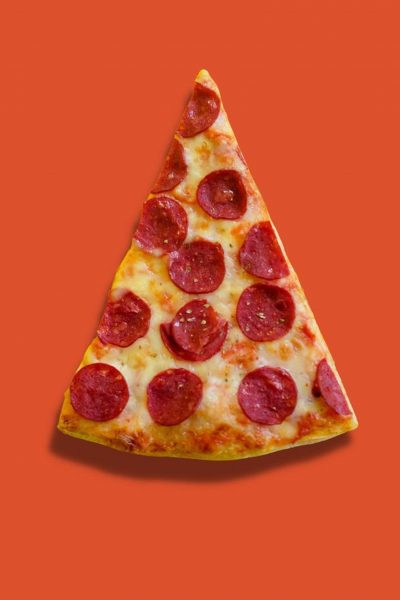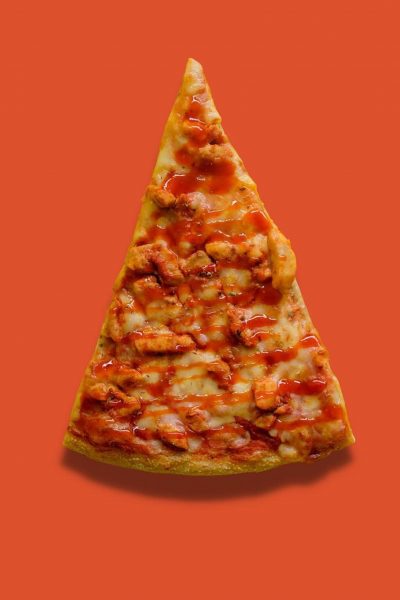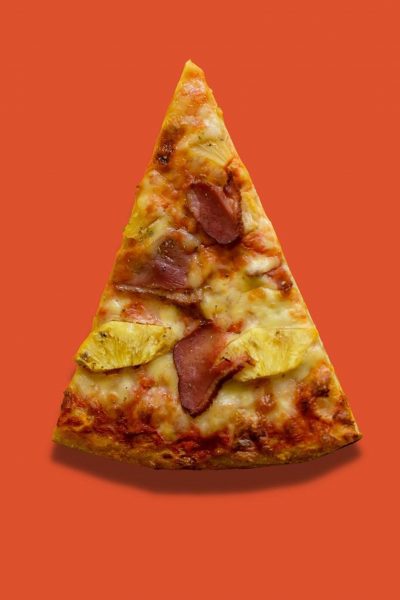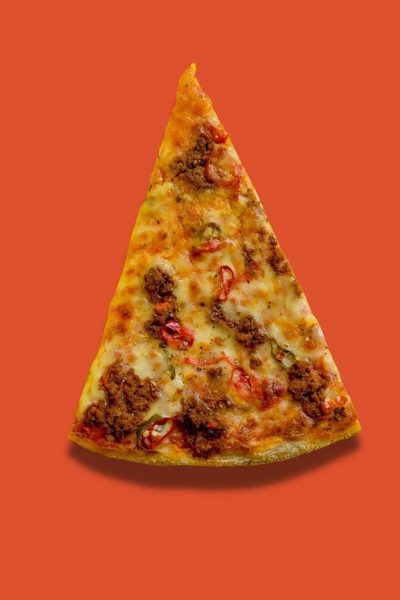 What about the oven?
PD: Ours is an Italian-made electric oven with a stone base. We don't use wood-fired oven because the pizza needs to bake longer than the standard Neapolitan ones. It has to bake for about seven minutes, unlike the Neapolitan, which takes just about one minute or so.
What is the bestselling pizza here and what makes it so?
SR: It'd have to be the Truffle pizza. I think what makes it a bestseller is that we're selling it by the slice. Getting it from other pizzerias could put a dent in one's wallet as they often sell it as a whole and truffle is an expensive food item. At Phil's Pizza, we offer the same luxury at an accessible price point.
Tell us about your frozen pizza line.
SR: It was during the second lockdown that we thought it was time to experiment on it. The idea began to take off when we met the owner of this mart in Changkat by accident while putting up our posters and we told him about our plan. He was very interested in the idea and offered us a space.
Is it true that you craft your own soda too?
SR: Yes and it happened by chance as well. We couldn't find a supplier that catered to our needs as we wanted something unique to our taste, so we started making our own. At the moment we have five varieties: peach, root beer, sour lime, elderflower and passion fruit—all made from our central kitchen.