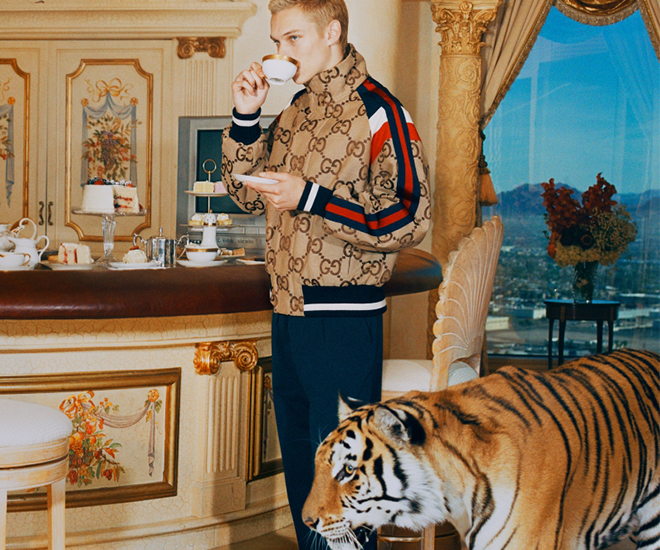 The 50s Varsity Aesthetic
Gucci Tiger Collection takes inspiration from classic Americana, the letterman jacket, tennis shoes and preppy attire that was popularised in the 50s are refreshed through the use of bright colours, pastels and fun graphics. Think Rydell High (Grease) and Jefferson Highschool (Happy Days).
A further nod to the '50s comes in the form of a cotton candy pink sweatshirt with brown contrast stripes, the milkshake hues are reminiscent of the soda shops of the era. Cream-toned sneakers are emblazoned with the Gucci Tiger design motif that features a vintage, mustard-coloured typography and collared sweatshirts feature the iconic, varsity stripes in red and blue.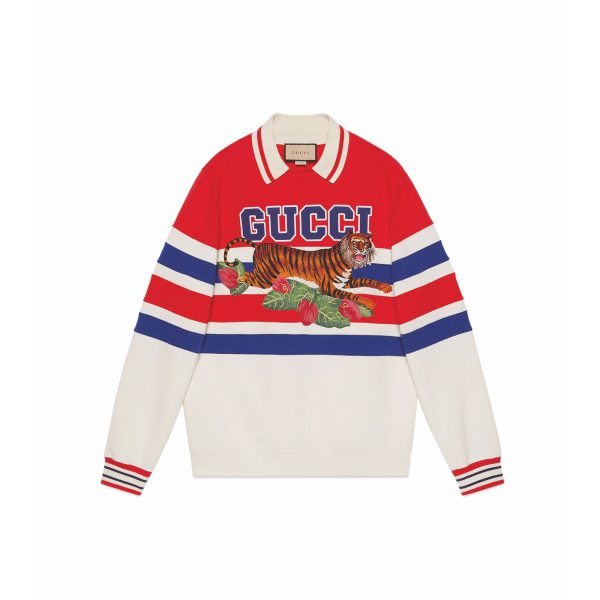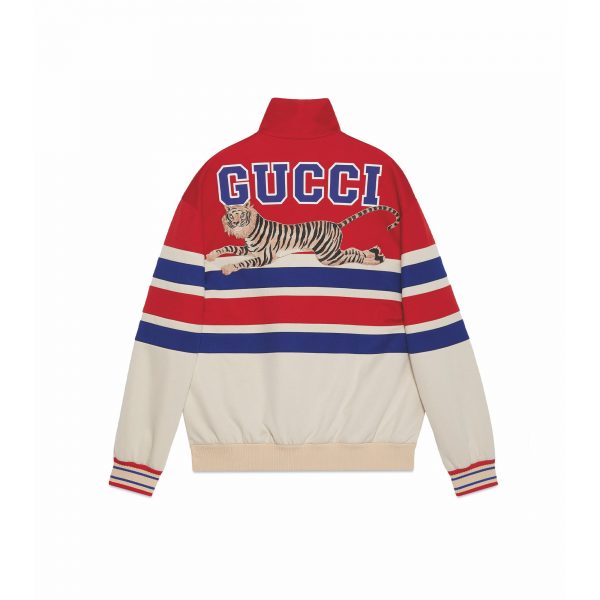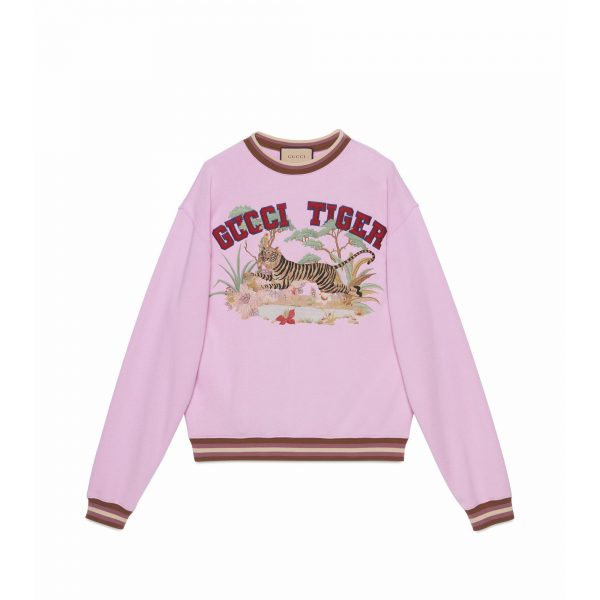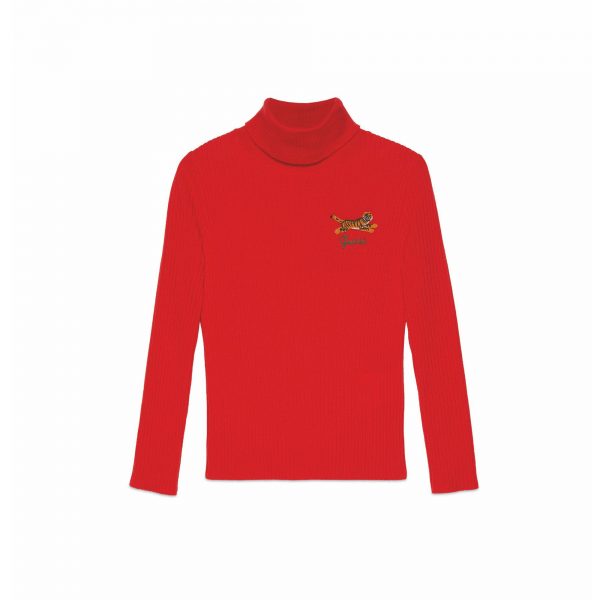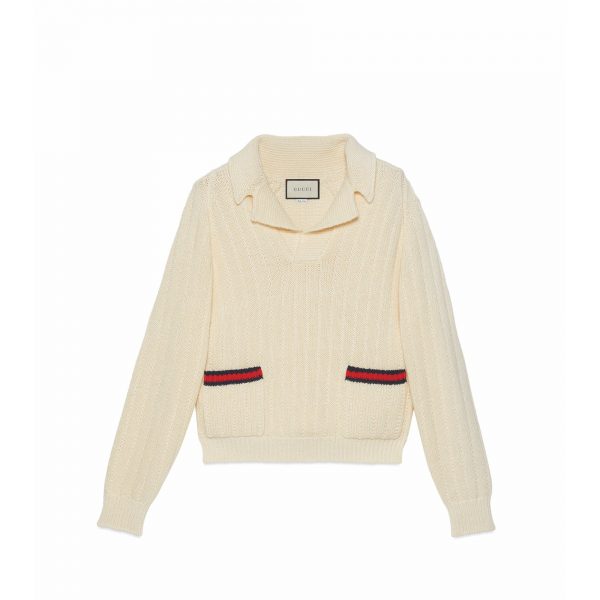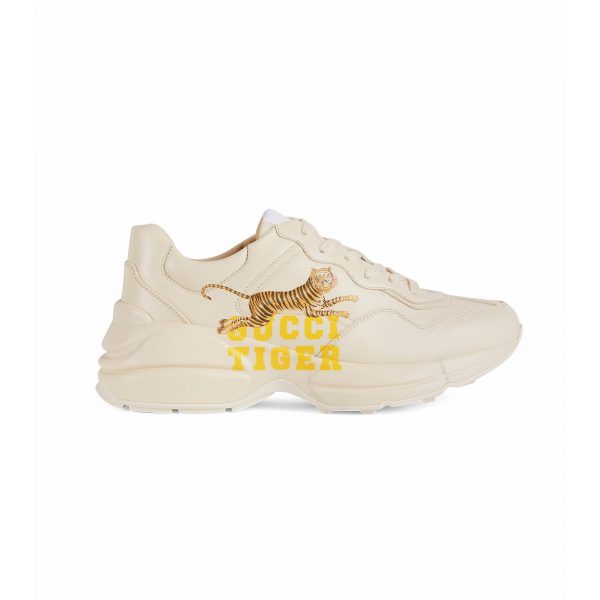 60's Prints
In a reinterpretation of a late 1960s archival design by Vittorio Accornero, a tiger is depicted against a colourful, lush, tropical backdrop in a pastel palette. Accornero having created the House's signature floral design, the playfully refreshed motif creates a connection to the past and the future in celebration of the new year.
The spring/summer perfect, nature-inspired hues feature on a floaty maxi skirt and billowy sleeved dress amongst other luxurious, silk summer attire such as shorts and bowling shirts. Glimpses of the print can also be seen sprawled across bags such as the Jackie and 1961 small shoulder bag and Gucci Horsebit 1955 mini top handle bag. Keeping with the heritage of the brand, the print also features an overlay on the iconic, interlocking GG monogrammed canvas bags and shoes. This charming, whimsical print is sure to add a subtle hint of unique, vintage elegance to your 2022 wardrobe.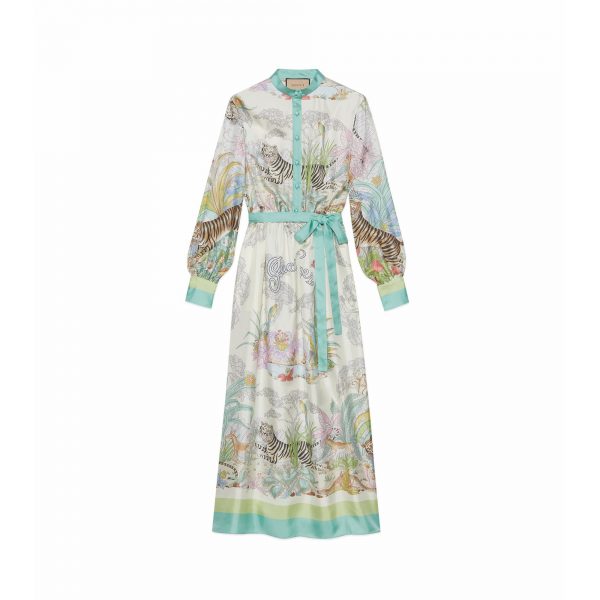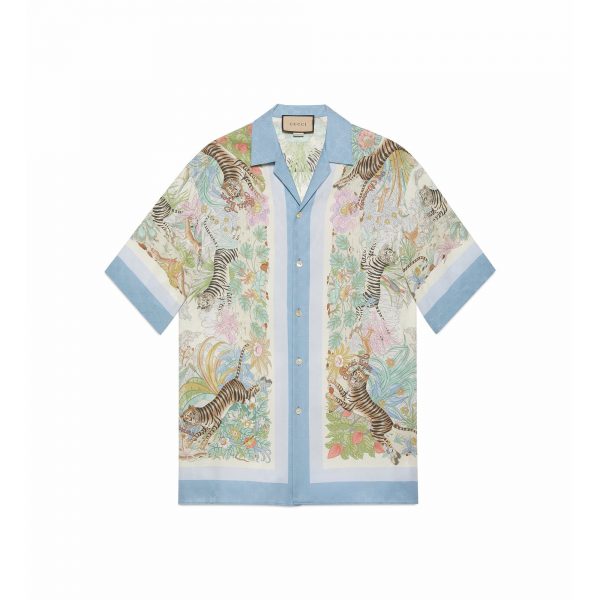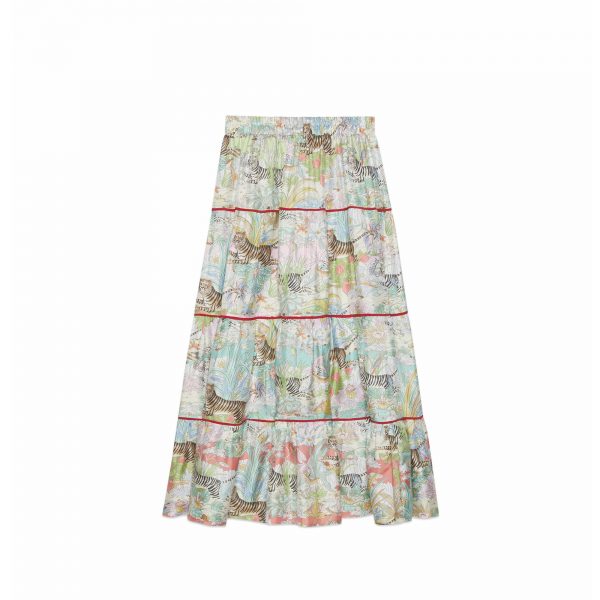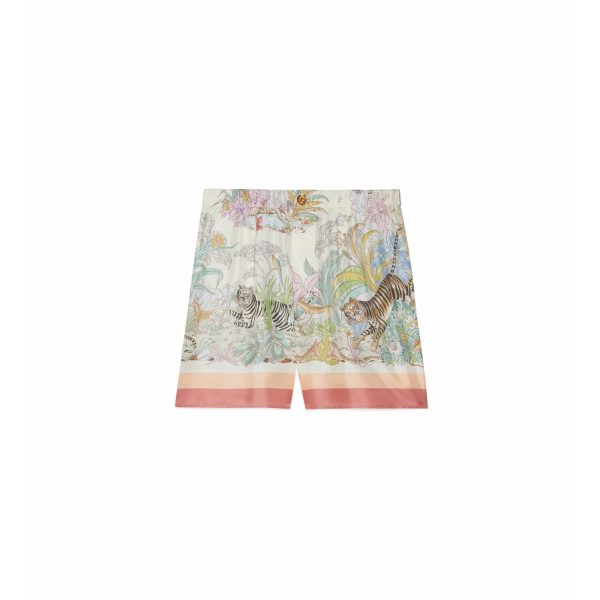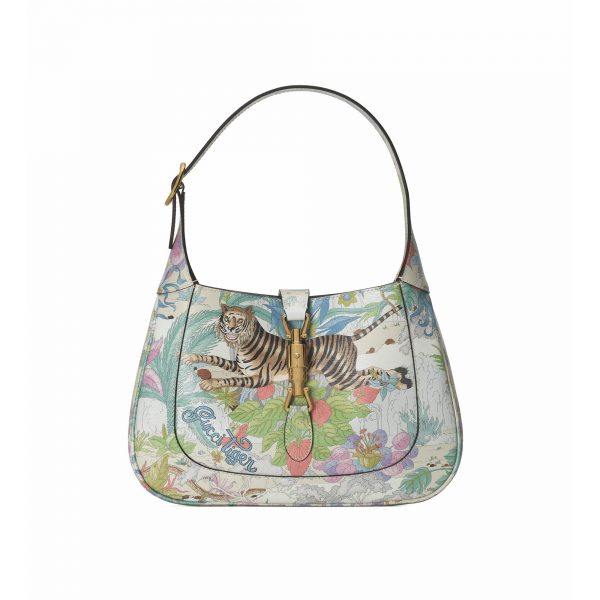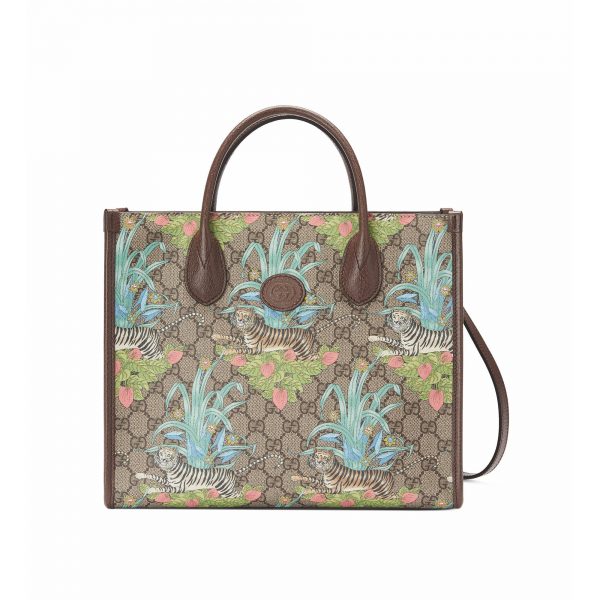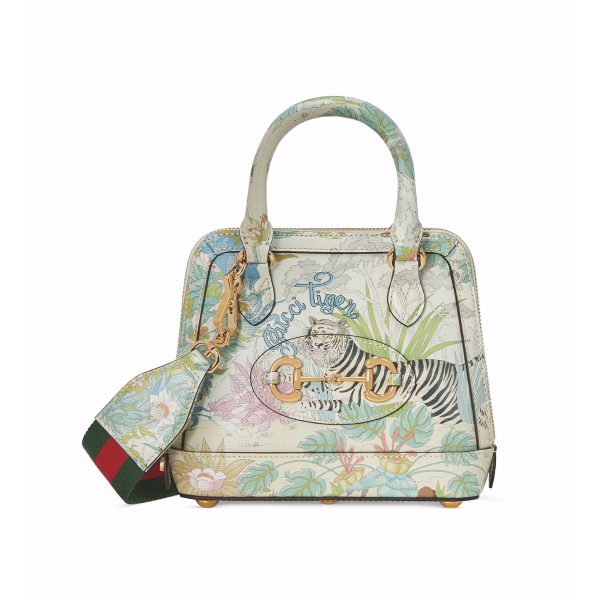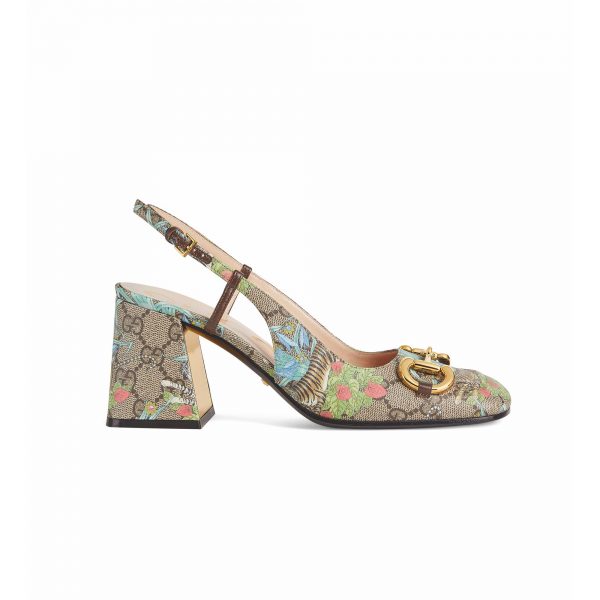 Hoodies and Sweatshirts
Popularised during the 70s, the trend continued well into the 90s and has been making a serious comeback. Bold, black tiger stripes feature on a bright-pastel lilac, cotton sweatshirt and a yellow-toned green, typography sweatshirt features the Gucci Tiger motif. The vibrant colours are almost reminiscent of the bold, psychedelic shades of the 70s, perfect for adding a little old-school, retro flair to your wardrobe.
Continuing with the retro theme, hoodies also feature in the classic Gucci monogram print. Designed with sporty stripes in red, blue and white, team these with matching sneakers and pants from the collection to create ultra-luxe, retro-athleisure looks.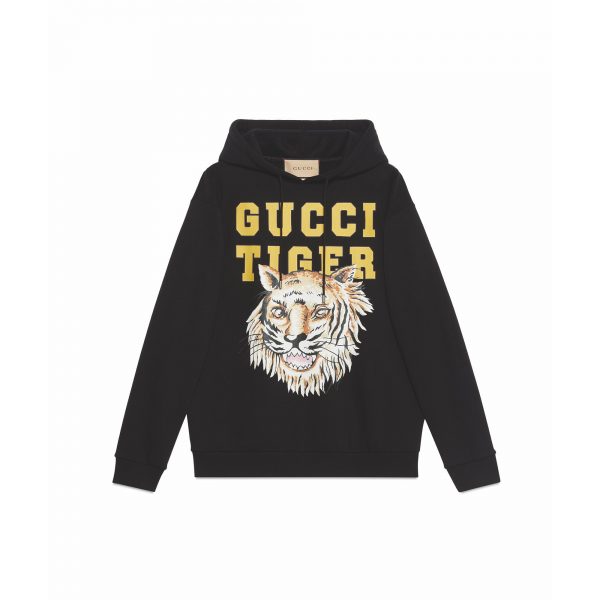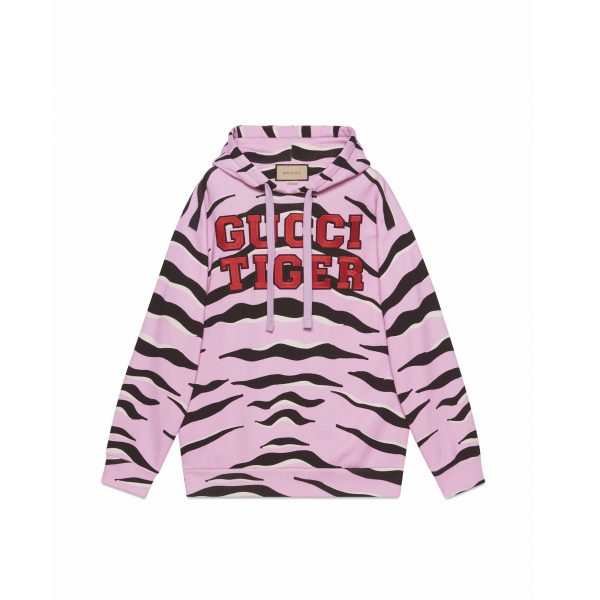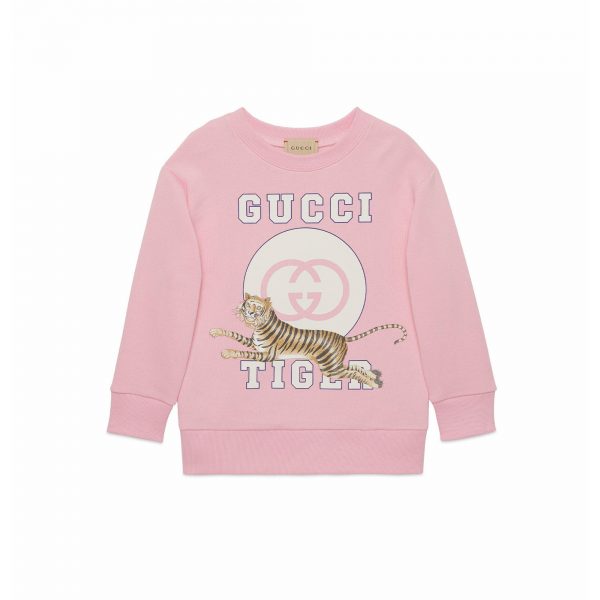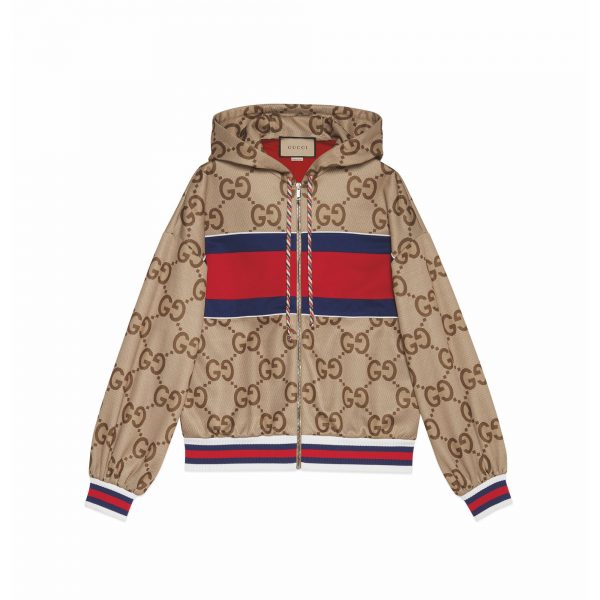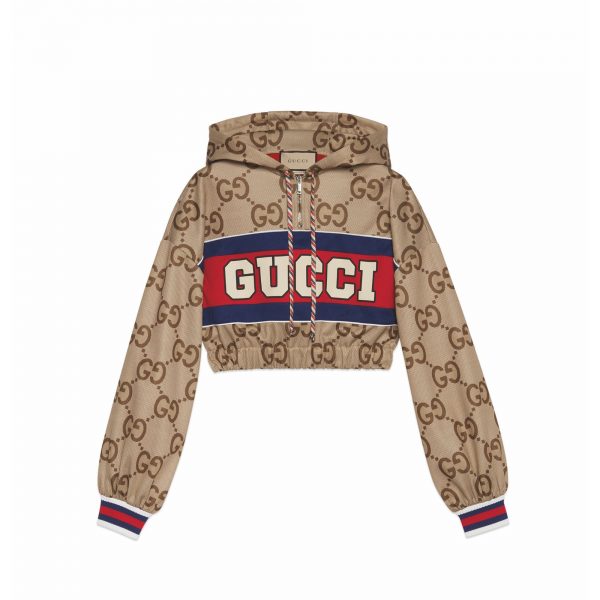 Embroidery
There is no denying that embroidery gives just about anything a handmade, vintage feel. Mirroring the floral-tiger motifs of the revived, Vittorio Accornero print, colourful embroidery features on denim shorts and jackets. Embroidered denim is another trend that was born out of the 60s and the ode to the era doesn't stop there.
Embroidery appears once again on a Breton stripe sweater and v-necked vest. Another popular print from the 60s, the thicker stripe pattern creates used in the collection provides a contemporary canvas for the vibrant, embroidered patches. Perfect for the upcoming Spring/Summer season, wool-blend textiles and a unique, interlocking GG eyelet knit design provide an extra dose of chic to these summer-perfect knits.